TAI Identity: anuprav
Real Name: Praveen
Budget: Upto Rs.6 Lakhs (Flexible)
Top Requirements: Looks, Comfort, Safety, Fuel Efficiency, Easy Maintenance etc.
Dilemma Thread: Click Here

Ownership Thread: Click Here
Car Bought: Ford Figo 1.2 Titanium Petrol
Color: Diamond White
Price (On Road): Rs.4,87, 876
The Story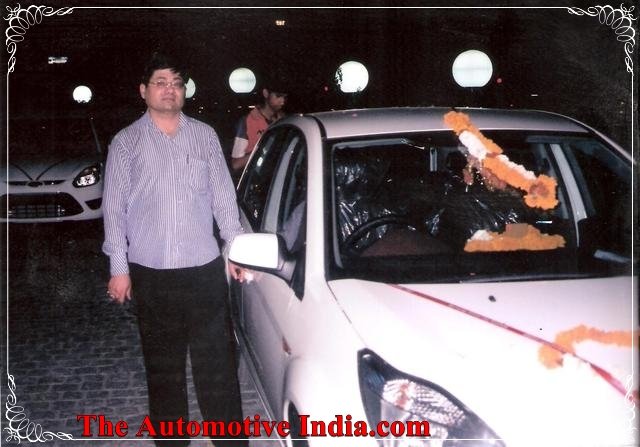 It was October last year when Praveen Tyagi, A Businessman by occupation and a Delhi'ite by heart was trapped in the web of new car buying dilemma but fortunately while surfing on net, he soon chanced upon The Automotive India and realized this to be the definitive place where he could have his all queries cleared. The flexible budget up to Rs. 10 Lakhs (which later came down to Rs.6 Lakhs) of Praveen was a good sign where a lot of cars were available in various segments but on the other hand it also translated into deeper confusion. Since, already being an owner of a few luxury cars such as Chevrolet Cruze, this time he wanted something small, sober and simple which should be enough to suffice his regular family needs and of course one of the priority being solidity with reasonably priced spare parts which won't burn a hole in pocket, if ever bear a small dent in congested traffic of Delhi.
Following through a lot of confusions, finally after collecting useful and informative suggestions from The Automotive India, Praveen decided to limit his choice between newly launched Volkswagen Polo, Ford Figo and the Hyundai i20. This time situation gone much easier!
Mr.Tyagi first of all test drove Volkswagen's polo right after its release, at nearest showroom. The car was a looker but what pulled him back to conclude final decision was not-so-good rear seat comfort, spare parts pricing and small network of Volkswagen Auto in country. By the time, only a couple of options were left, from which Praveen opted for the obvious choice – Ford Figo, Because it perfectly accommodated his all requirements, also he was fallen in love with the latest and up-market design as well as the unique interior color combo of car which finally wrapped up the deal!
Now, Praveen has already started driving his brand new Ford Figo to his office daily, However the lower mileage was a concern for him but he's assured that it'll gradually improve with the time, after first servicing. Praveen is now happy and enjoying every drive in Figo and features including Blue-tooth for receiving calls and powerful air-conditioner which is just perfect to beat the heat.
Straight From the Heart of Praveen:
Honestly, The Automotive India is the best forum I've came across yet and needless to say that I'm really finding good as well as fortunate to be here. In other forums where I've been earlier, their attitude is not acceptable; rather they are not even worth visiting.
Nevertheless, I have TAI where each member is very helpful and friendly; also I receive immediate information on whatever thread I create. At the end, All I'd say is that TAI helped me to decide on new car which I'm definitely enjoying to own and drive.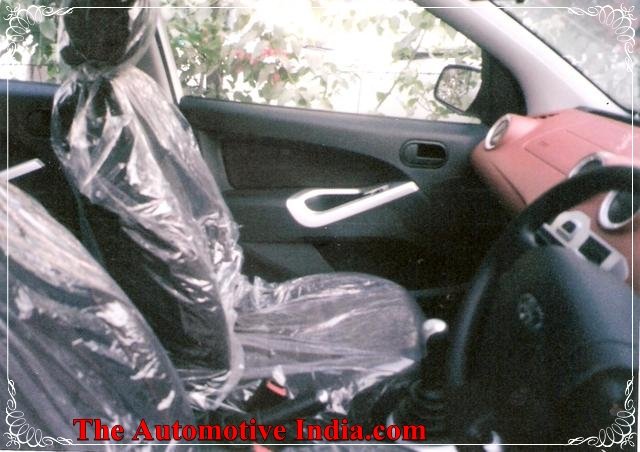 Praveen's Message For New Car Buyers At TAI:
If you are one who is also in same dilemma similar to mine, Then a Test Drive before closing the deal is mandatory and consider only those cars first which meet your top priorities and requirements. Also, Stretch the budget only is extremely necessary. Follow these points and it'll pay you off in future.
(2008 - 2010, All Rights Reserved. The Automotive India. Reproducing any of the above content or images by any auto-manufacturer or individual is strictly prohibited with our permission.)