Joined

Jul 2, 2014
Messages

330
Likes

226
Location
In past owned Maruti 800-> Maruti Zen(1998) -> Maruti Esteem (2001) -> Toyota Innova (2005) + Hyundai i10 AT (2011). Since 1-2 years, Innova was giving minor problems, but being absolutely naïve person as far as car technicality is concerned, I usually change car as soon as trouble starts. So hunt for new car started.
As usual, new car is one step ahead, so natural candidate was Toyota Fortuner, & masculine view (Don't mess with me type) was far more pleasing. But at 25+ lacs, interior same as Innova, bare minimum features, non availability of TD made TF unacceptable after one visit to Toyota dealer. So real hunt began.
My profile:
1) Two major & several minor accidents had made me chauffer driven person
2) Highway tour to nearby city within state once in 1-2 months, total km per year ~15K.
3) <1% is off roading, that is 0.5km patch to my farmhouse becomes so muddy in monsoon that either need to go by longer route + some walking to reach farmhouse
4) fond of electronic gizmo, so always like things with more features.
5) No AT vehicles, as my i10 is giving only 10kmpl, as opposed to 18kmpl by i10 MT.
So choices were:
1)
Mitsubishi Pajero Anniversary edition
- I never understand how come TF rules the 25L spectrum when such a beautiful mighty car with unparalled legacy & much better features exists. But I found dealers from major cities in Gujarat had been cancelled & only one dealer newly appointed in Surat, some ~350kms away. The dealer was kind enough to send new vehicle for TD, & during TD, sales executive insisted for off roading & I took him to hilly area, where PS proved itself "Baap of SUV". I liked the vehicle very much, but as ASS was too far & whether will remain for next 8-10 years, with deep sense of regret, had to part with it.
2)
Mahindra XUV500
- This will remain in my heart, as I (+ my son) liked it very much due to never ending list of features which make even costlier SUVs feel shame, but long list of niggles & my absolute ignorance about car technicalities took it out of the list. Also new XUV500 sportz edition was ready available but was FWD only, but I was thinking in terms of AWD, as it might be safer to use on road in rainy season & may be useful to reach my farmhouse in monsoon, but non availability of AWD TD vehicle (dealer had not sold single AWD XUV500 in 2 years) & online reviews mention it as soft roader, & wife not happy with overdone front appearance, so had to part with it. I told my wife RX6 would be my wife but XUV500 will remain girlfriend. Great kudos to Mahindra for innovating such a SUV.
3)
Mahindra SsangYong Rexton RX6
- Didn't think about it till we had reached Mahindra showroom for XUV. I visited Mahindra dealer 2-3 times for XUV & every time RX6 was eye catcher. My wife & daughter were pleased with sober appearance.
I too found some features more than PS & during long TD, RX6 was able to go every place in hilly terrain where PS had gone. So ultimately more features + sober appearance + 4L capability made RX6 the winner after 3-4 weeks of sleepless nights & countless reviews.
So here comes the
T-Rex
, name given by my daughter.
Rexton amidst Mahindra common selling vehicles
Side view at home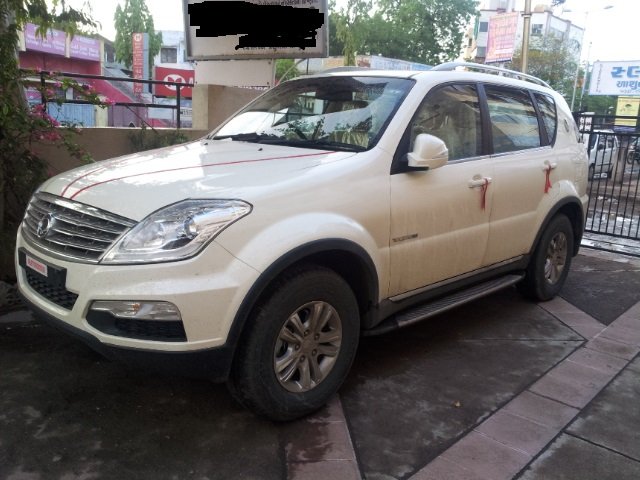 T-Rex came with ODO reading 282 km, but as was readily available, I accepted it.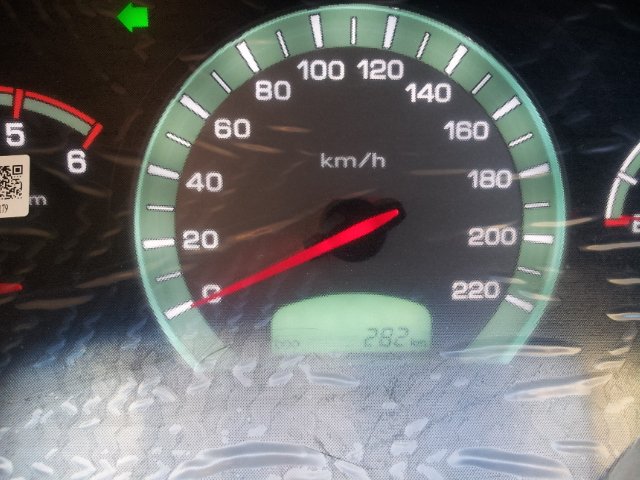 Low range transfer switch, just between steering & driver side door - I wish it would be somewhat at little difficult to reach place (central console lower part). My driver thought it might be some light switch & found engine revving, so soon I ask to clutch & default to 4H position.
IRVM view is messy, so Reverse camera is a must (as such it is optional, though all wiring is in place).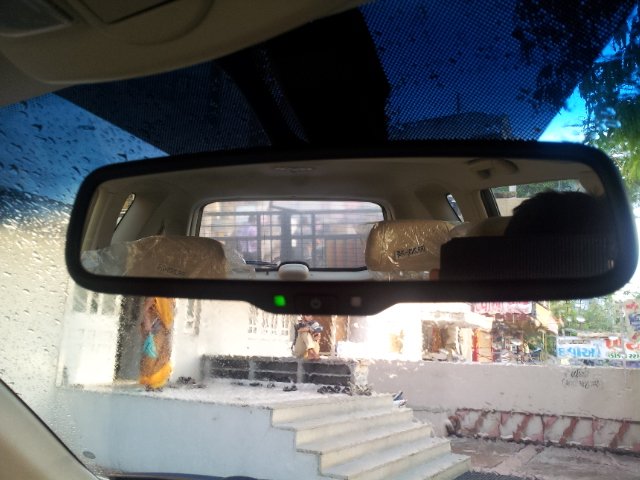 Kenwood unit in Central console - Navigation (Map My India), DVD/USB/Aux player, Bluetooth mobile + audio ( steering had audio buttons but no dedicated buttons for mobile call receive or terminate, however this buttons are programmable)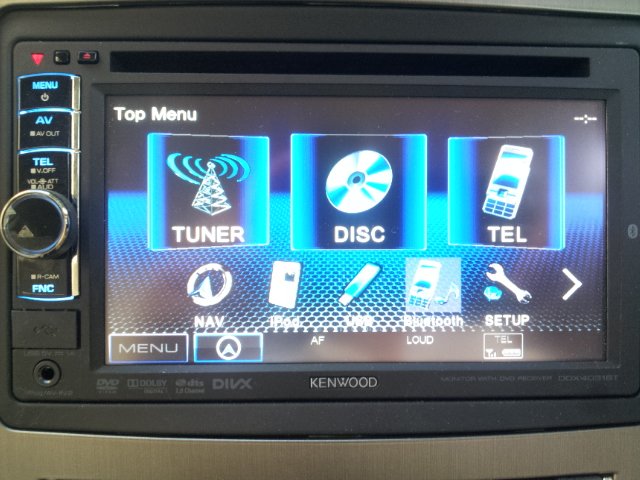 Puddle lamp, bottle holder & speaker in front door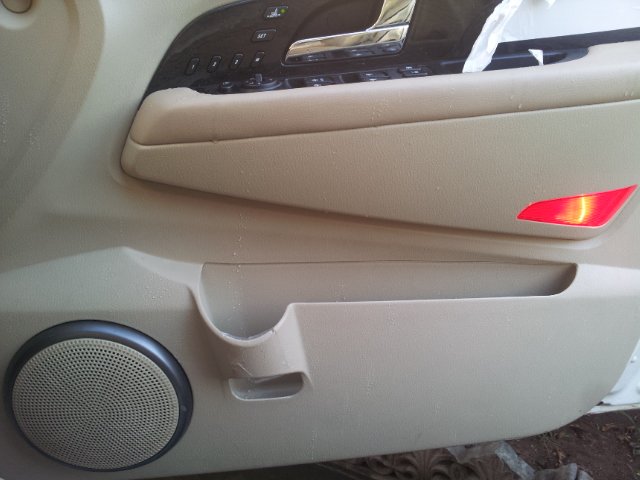 Puddle lamp & speaker in rear door - no bottle space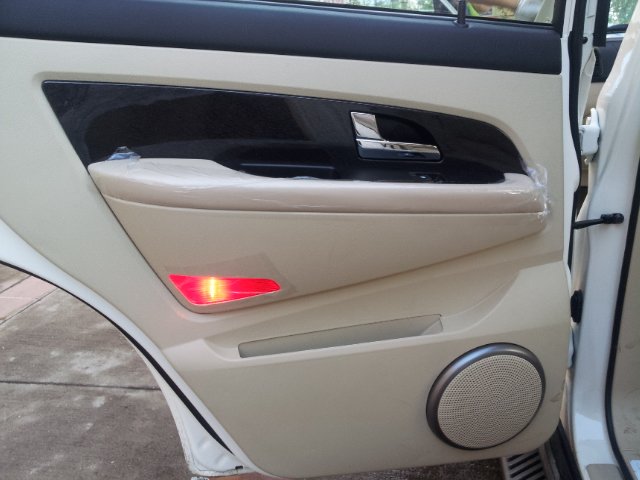 Parking brake handle is towards passenger side rather than driver side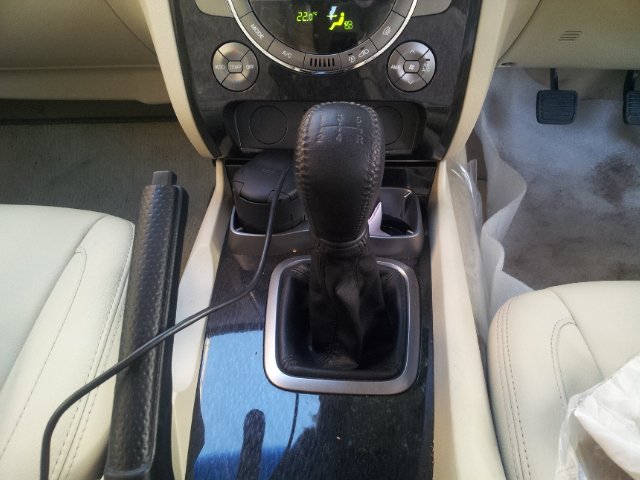 Rear side view with emblems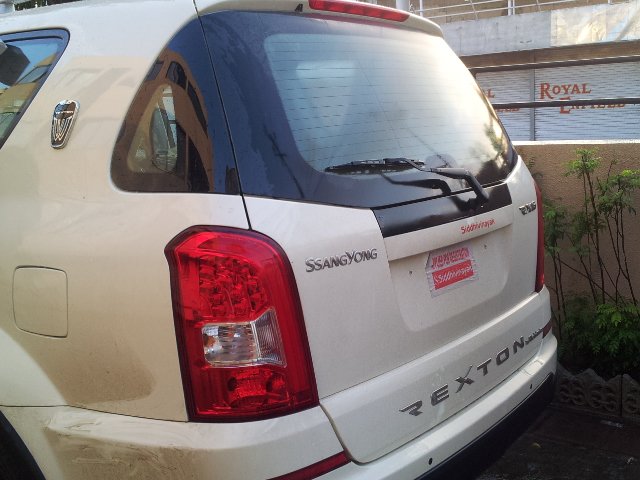 Rexton / Mahindra logo low at rear door with parking sensors, sensors only beep, no visual clue in central console unit, like XUV 500.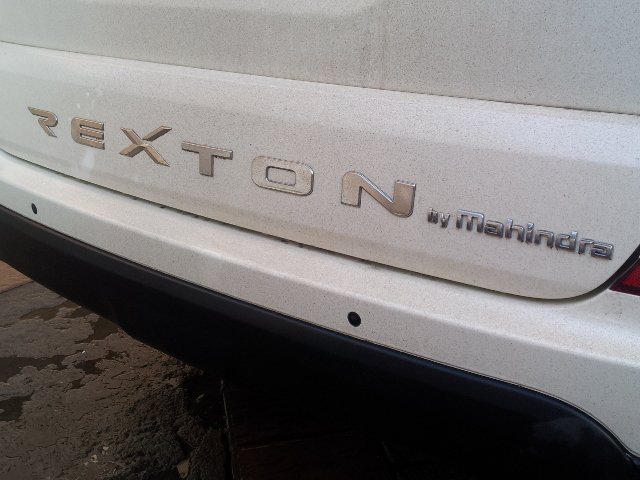 Last edited by a moderator: