Joined

Mar 30, 2016
Messages

15
Likes

21
Location
Greetings to all dear TAI Team,
It has been over 7+ years since I joined TAI and watched our team's reviews. Today I decided to share my car experience. At first, I am not a good writer, but I will try to explain the story behind my cars and bikes. Advance apologizes for the mistakes.
Little About Myself:
I am from Kerala and now working as a QS Engineer in Saudi Arabia since 2013. Till 2021 I used my company bus/car to and back from the office. On weekends I usually rent cars for my travels as it seems the safe zone. As I am addicted to driving, my friends usually pick me in all their trips also.as driver which i enjoyed well.
Why I need a Car now:
Usually, my family will come to KSA and at that time I take rental cars, one day I calculated the money I spend on rental cars and was surprised, Then I decided to hurdle from my comfort zone and took the risk to buy a second-hand car. Obviously, Toyota. As Toyota was ruling here for decades and anywhere we can do the service and the availability of the spare parts.
My First Car in KSA (2011 RAV4 Automatic):
In 2021, my car hunt starts, searched online and offline deals for Toyota cars and ended with a black 2011 model RAV4. The mileage shows only 160k KM which was ok for Toyota. By seeing the images shared by the seller, this car was perfect in shape, and I believed this is the better choice for my trips.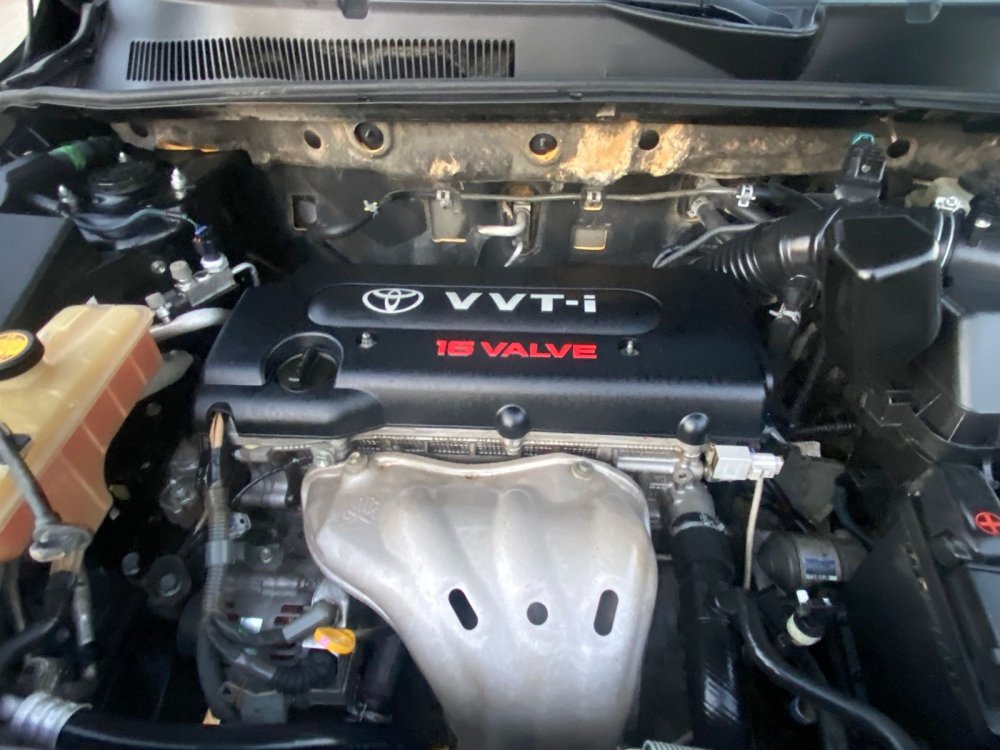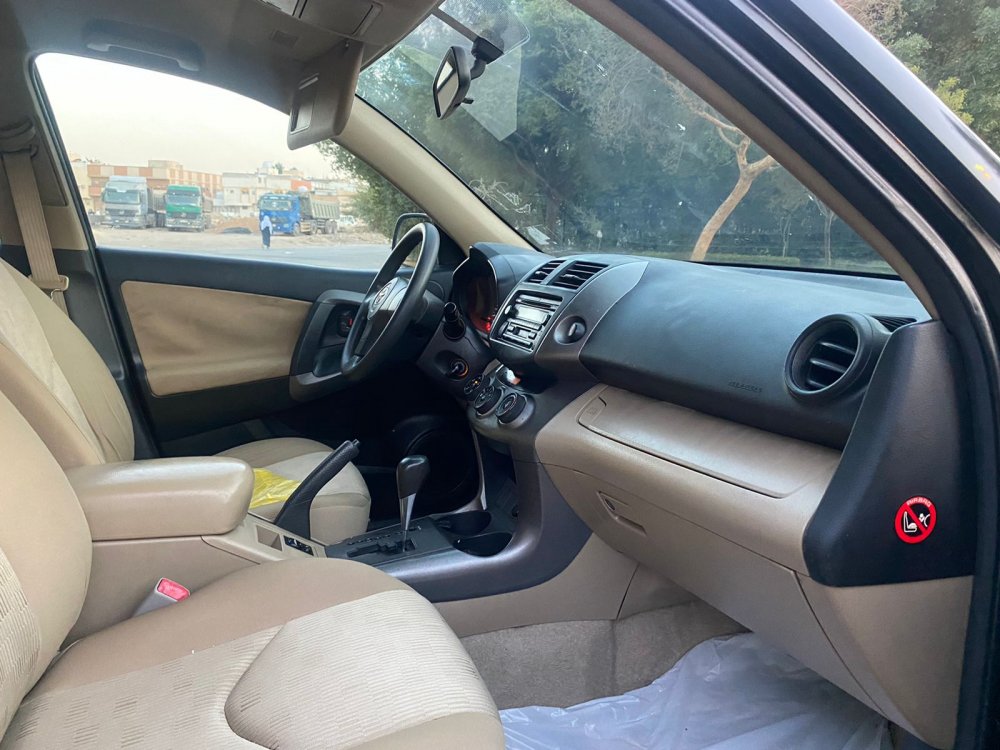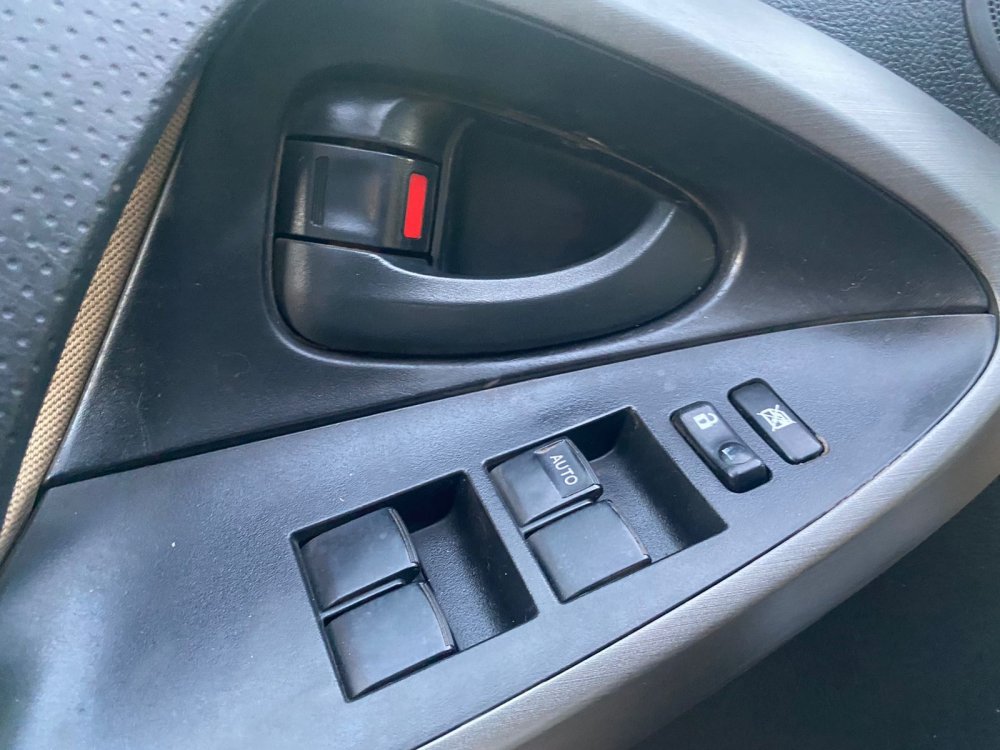 *
ODO 160,000 KM only (Later I found this was manipulated)
* 2.5L Engine Automatic Transmission
* Spare Parts availability and Service availability for Toyota.
* Alloy wheels, Foglamp, Power windows,5-Seater, Good boot space, More storage space everywhere, and many more small features.
* Good legroom for all passengers.
*
Mileage is not so good, I got in between 7 to 10km /L.
Within a day all the paperwork is done, and the Car is in my name. After a week, the trouble started one by one.
1-
Within 1 Week, Battery Died. So I changed it .
2-
Some rattle noises came from behind, and changed the below items
3-
Braking Sound - After 3000KM, sound came while braking, Hence changed the brake pad and polished the disc.
New Brake pad
Disc Polished
4-
Petrol leakage – After refilling the fuel, usually we tighten the cap, but here if we tighten the cap, then it gives a petrol smell after a drive. Before I thought it was normal, later the petrol was leaking from somewhere in the Petrol filling area. In Saudi Arabia, it is too dangerous to drive a car with this issue, mainly two things, the Hot climate, and Most guys randomly throws cigarette buds everywhere. I cannot imagine what will happen next.
The next morning, I took the car to 3 workshops and they don't understand why the petrol coming backward, By searching many workshops and found a guy who understand the problem and said, this is because of the canister block. Hence, he need to take out the petrol tank and. Told me to come by evening. And he charged a good amount for this.
It was scary
5-
Spark Plug Replace -One day it was raining, and I was driving way back from the office, and suddenly a jumpy feel from the engine while speeding below 20 km. And noticed one of the spark plugs is faulty. The next day I changed it.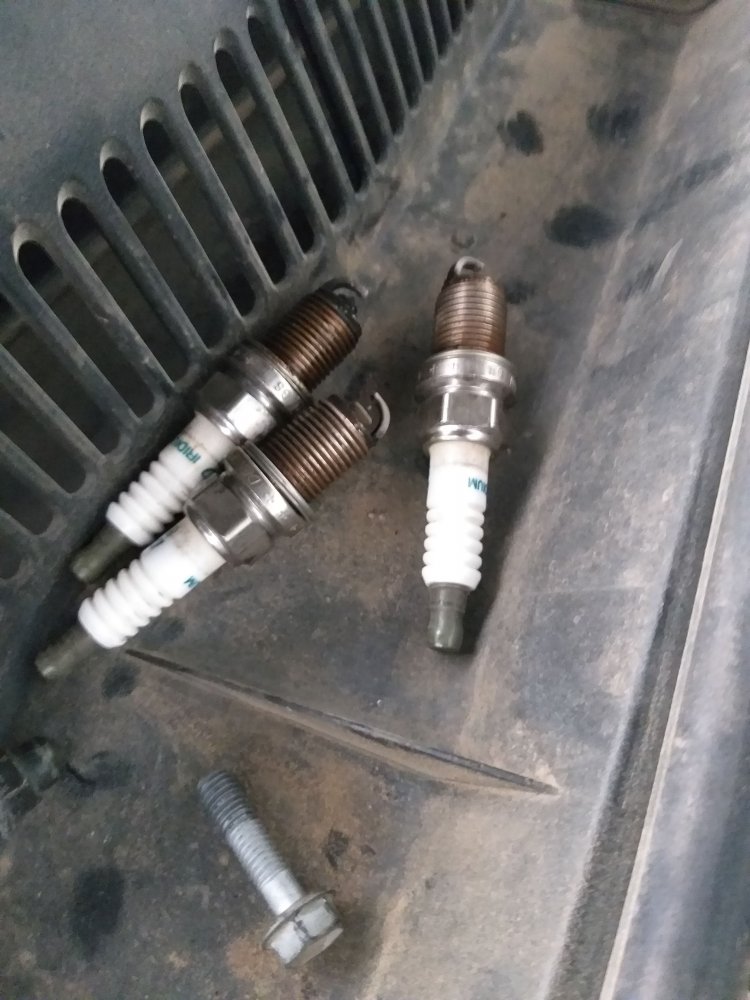 6
-- Engine Mount - After riding for 2 months, the engine shows again the vibration while idling or stopping in traffic. An issue with the Engine mounts and I changed all the mounts. Again spare part is little costly for RAV4.
7-
Lights Gone - Sometimes One side Foglamp not working properly and I thought it is ok for now, I decided to change it later. But after a few days, one same-side headlamp dim light also not working. Hence decided to change and went to the electric workshop. Then I found there is some problem with the wiring due to age. For the time being, I rectified the lights and a few adapters .and everything is fine now.
8-
Radiator Leak - I was planning a trip with my family and decided to do the oil change and filter. I went to the service and the service guy changed the oil ( I use Castrol engine oil ) and filter, ac filter, and air filter and he informed me to change the coolant water as it was in the low mark. He filled it with a red colored liquid. It was a 1000KM trip. The next day morning I saw some water leakage under the car and thought it was from the car cleaning guy who cleaned my car. I reached the office and parked the car. after a while, I just see my car from the window and again I saw the water under the car. I went near the car and opened the bonnet to see from where it was coming and saw the Radiator is leaking. Again, I changed this part.
See the red water mark
New One
9-
Rat chewed– My usual car park slot was taken by the municipality for some kind of work and I parked the car at night near the garbage box. After the radiator leakage, before I start my car, I open the hood and check the water levels, and I found the next problem- Rats chewed some wires, and his waste was on the engine cover. Took the photo and send it to the workshop guy who is my friend now (I visited him many times and we became friends ), he said , It was okay to drive and visit him to check. Went there and changed the AC wires and refilled AC Gas. As usual, spent some money.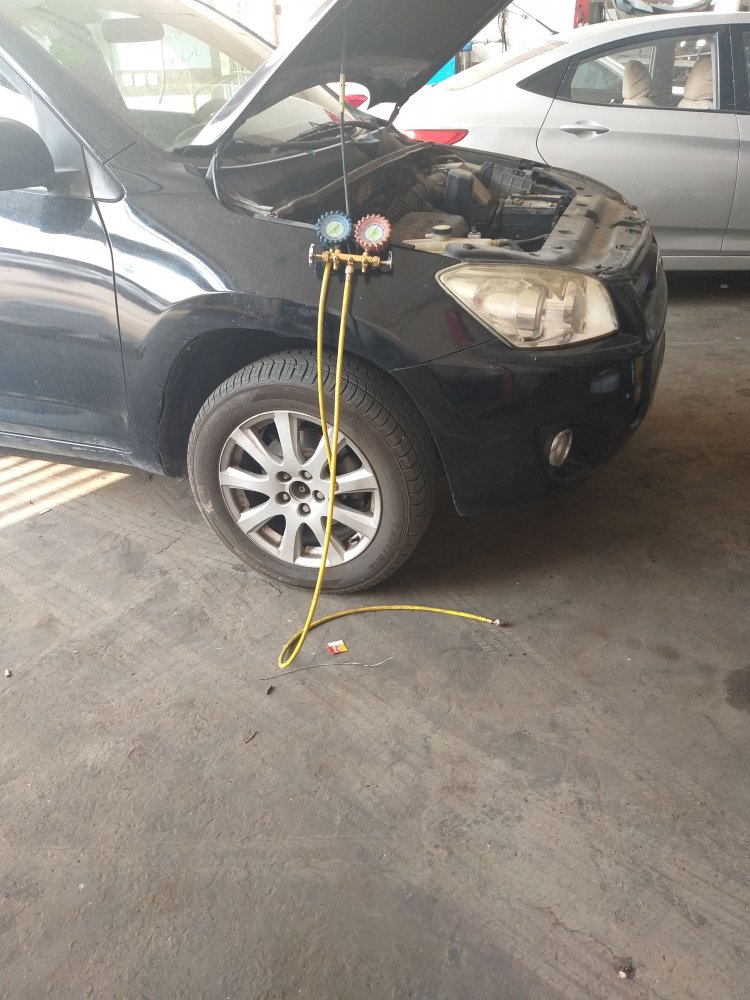 10-
Engine Drinks Oil? – After my periodic service, I saw an engine warning light while braking the car and I stopped and checked after a while, It runs nearly only 2000 KM after the oil change and no oil was found inside the engine. I thought maybe the service guy didn't tighten the drain plug, I pour the engine oil which I keep as a spare in case. I went to the service guy to check the engine situation. It seems fine, again filled with new engine oil. After that, I start checking every morning the engine oil level and found it is getting low. Beginning of Engine works

It's been 11 months of using this car and getting to much trouble, hence I decided to sell as early as possible and sold the car. (Informed the buyer for all the issues I faced and gave him all the bills ). Moreover next month I need to renew vehicle insurance and renew periodic inspections. So before that, It means I need to spend again too much money to change 4 discs and brake pads, again the engine mount, Ac may need repair, and so on.
Anyhow, I drive the car for almost 40,000 KM and visited many places with family and solo. i changed the car key to the LC model. always i keep the car in clean, as you know, its very hard to keep the black car in especially in sand areas.
some more pics will tell you.
Customized LC key
Always, fresh and clean
Look at the giant boot space, I stitched new mat .
New Blue Toyota Alloy wheel cap. (Searched many places to get a cap which fits the alloy)
The spare tyre is not alloy.
New Car Decision:
Here comes the next Choice. Which Car?
After the Pandemic, Chinese cars are much more available with less market amount when compared with Toyota, Hyundai, and Nissan with much more features. Hence decided to go for a Chinese brand.
I like compact SUVs rather than sedans, it is suitable to carry my items of luggage and for camping etc..
3 Brands I choose, and 3 models.
*GEELY – COOLRAY
*MG – ZS
*CHANGAN – CS35 PLUS
While comparing all these 3, Finally decided to choose Changan CS35 Plus limited edition. It has many features, good service team while compare with others.
Changan CS35 Plus Limited Edition