Joined

Sep 11, 2009
Messages

2,950
Likes

4,767
Location
January 2022 - H4 Conversion
Water seeps inside the assembly during rains, resulting in a blown bulb. Yet to find the leak point despite multiple leak tests.
H4 bulb fits without much drama. Old BA20D bulb didn't have/need a retaining clip, so need some jugaad to fit the H4.
Bought Osram Cool Blue Mega HS1 35/35 - ₹ 220.00
Agni Ceramic Holder - ₹ 98.00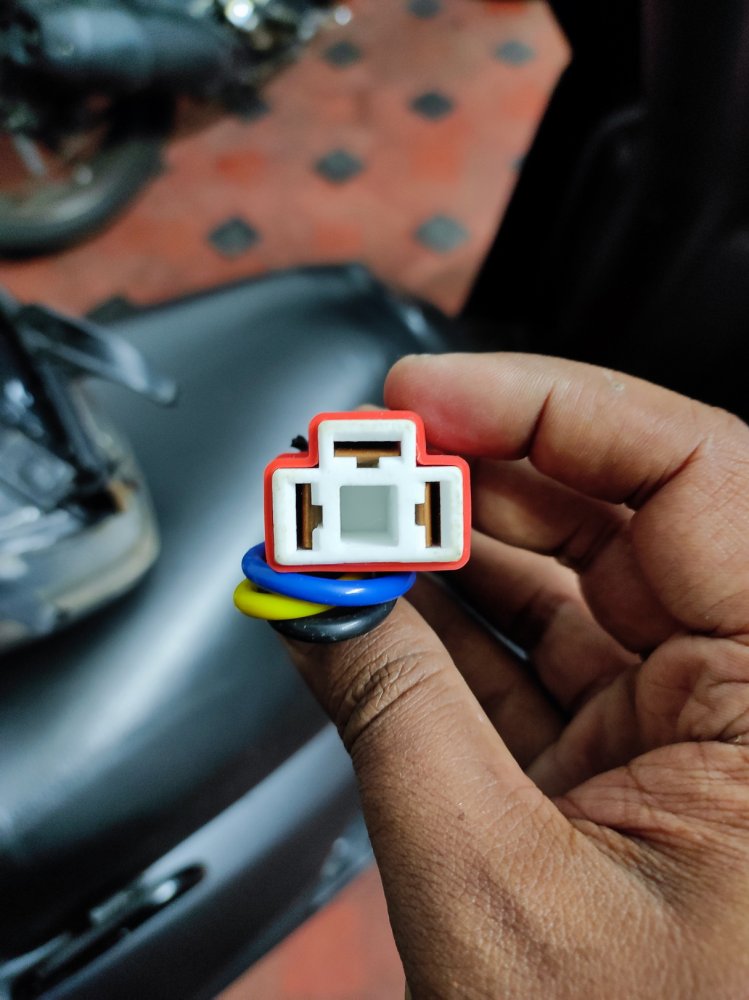 Old headlight removed from FZ.
Had retainer clip and rubber dust cap.
Installed them and were perfect fit on Dio's headlight assembly.
Dust cover also made for each other. Cut out the old connector and mated with the H4 holder.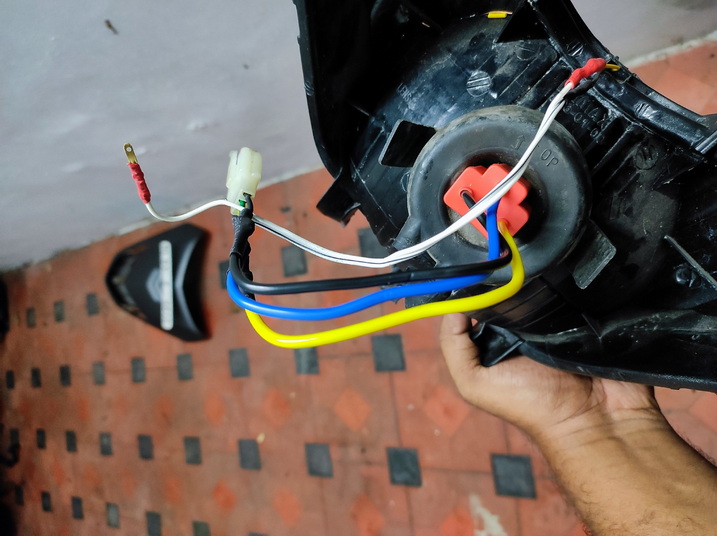 Plug-n-play harness.
Cloth tape.
One of the clips holding the light was missing.
The clip.
Bought two of them right away, ₹ 5.00 each.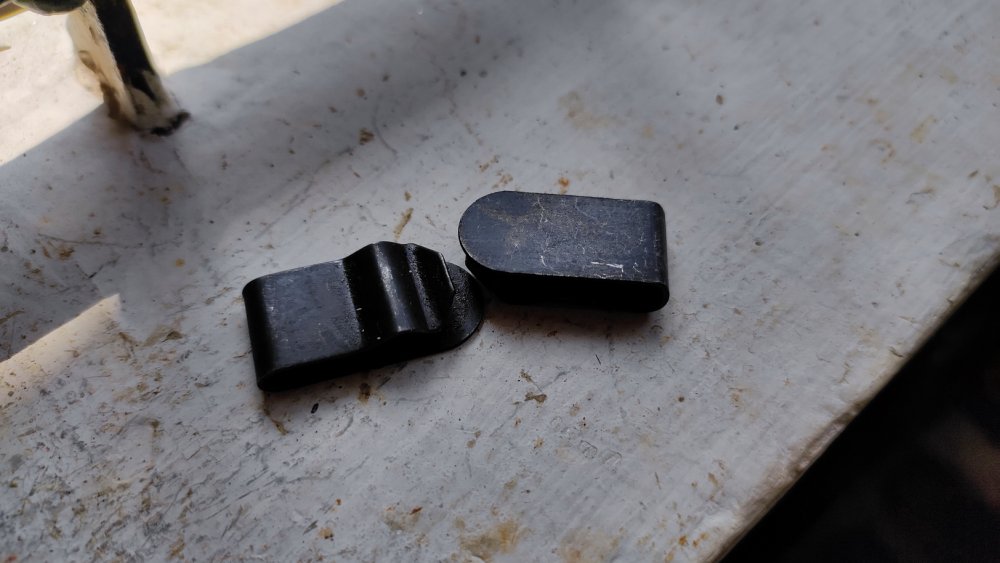 Cleaned up all the debris and wiped cleaned the reflector of any dirt. Lot of spotting and fading, might replace the assembly if available.
Beam adjustment bolt under the headlight. Loosening it allows forward/backward movement of the assembly.
Highest position.
Lowest position.
Corrected position.
Installed.
4300k temperature. Output is similar to old halogen bulb. Might upgrade to LEDs sometime in the future.