Hello friends,

This is my first thread in product reviews section and here I am with a new product. The Skil Car Polisher Model 9080.
For more then two years, I have been polishing and waxing my car by hand and each time I wished for a machine. Stress or elbow grease is not an issue for me rather I'ed enjoy detailing car but perfection is what I really wanted. By machine, we can make full use of detailing products and get the job done quickly. In this festive session, I was able to buy this machine and I hope to get better results hereafter. However, I have already polished and waxed my car this month so I have to wait for next schedule to try this machine. Review of the product is written below and snapshots are placed next.
> Product Name and Model: Skil 9080 Car Polisher
> Product Price: Approx Rs. 4000 with discount coupons.
> Bought From: Tolexo - Hans Raj Om Parkash, Delhi
> Your Initial Impressions: Product doesn't feel like flimsy or lacks power. Quality of the product is superior and fit, finish is also good. Nothing surprising because I have purchased few other Skil power tools so I know their quality and performance. Actually I'm a fan of Black + Decker and have plenty of woodworking power tools of that brand but they don't make car polishers so I had to go for Skil brand. Bosch subsidiary it is and service center is near to me.
> Your Likes:
- I like the design, rubber coated handle for better grip, and 6m power cable which is enough to reach all car body panels.
- Metal body and accessories (i.e Allen key, Nuts and Adapter) have thick anti-rust coating.
- Auxiliary and D handles are made of solid plastic.
- Quality of included polishing pad feels good but I'm not so sure because I haven't tried it nor bought any superior quality pads like Lake Country to compare.
- Last but not least, noise level is acceptable till 2 - 3 speeds but above that, its better to use ear plugs.
> Your Dislikes:
- Speed dial has no numerical markings. Previous model (9070) had numbers from 1 to 5 but this one has thin marks to thick marks (Line like) starting from Min which is 600 rpm and ends with Max which is 3000 rpm.
> Value For Money Rating: 10/10
> Sales and Service Support Rating: 10/10
> Overall Satisfaction Rating: 8/10
> Additional / Miscellaneous Points:
- 7 inch backing plate provided in-the-box would be difficult to use on car panels. 4 or 5 inch would be better.
- Provided polishing pad is 7 inch, exact size of backing plate so should be careful when buffing near panel edges.
- Machine is little heavy to handle for prolonged usage, especially on vertical panels.
- M16 Adapter provided is very light weight, feels like plastic with chrome coating. Even the allen key is heavier then that. It wouldn't be useful for me though.
- Could have provided wool buffing bonnet, like the one comes with Skil 9082 Vertical Car Polisher. However, I will be using foam sponge for all my detailing work because wool is aggressive.
- Previous model (9070) used to come with carry bag which isn't given for this newer model.
Snapshots: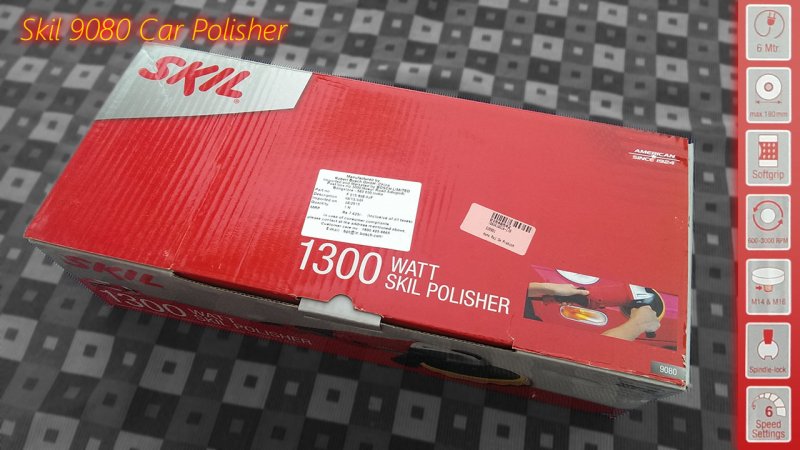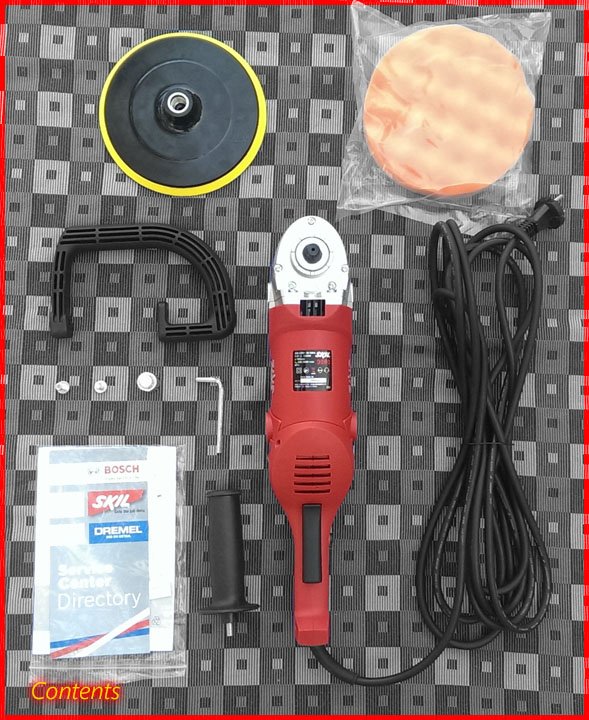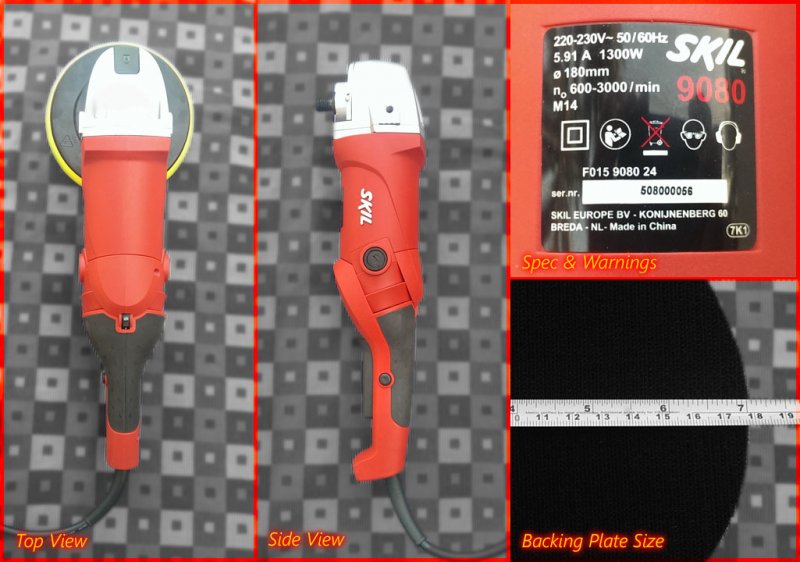 I also dedicate this thread for car polisher discussions and also if anyone owns car polishers, you are welcome to write reviews of it, including safety and usage tips.
Thanks...
Best Regards
Last edited: