Joined

Sep 4, 2011
Messages

3,658
Likes

297
Location
We guys love traveling abroad, at least once in a year, we always prefer going privately but here we thought lets give a group tour a try, what followed was fun laughter anger and more fun.
Friday 23rd 8pm: time to cover the car and change my clothes and leave. Getting ready is always a breeze, bags have been packed a day before, excitement made me do it, I'm a very lazy snob otherwise.
9pm check medicines chargers etc and we leave 5 minutes on the road i decide to check my passports stamps visas etc reach in my bag.
ummm dad!!
yeah nick?
err can we take a uturn?
Why?
I forgot my passport
what dad replied is not appropriate to speak out here
So we turn around ran up 4 flights of steps and came back and were off
clearing immigration and stuff is a breeze in india, decided id fill in a declaration for my camera (i don't trust custom officials)
The flight we scheduled to depart at 1:50am and boarding was at 12:50
and i was done through immigration etc at 10:50. Made use of our free wifi at the airport and killed time, when we use the net time flies like anything i glanced at my watch it showed 1:40am i looked at the flight status board and dang its delayed. One thing i hate of flying they can be delayed, and leave you swatting flies and then searching for more to swat and then maybe, maybe if there are some good looking's check them out and kill time.
so at 2:35 the boarding gates opened and by 3:30 we were climbing. A glass of whiskey and a 'from the fridge paneer cold dog' was offered and cabin lights turned of and i dozed of 3 hours later woke up to the smell of scrambled eggs and potato bhaji being served. The smell was great and the taste was as in flight meals god knows why taj and ambassador makes these meals a good dhaba wall would've done a better job.
an hour later we land at hong kong international airport
first glimpse of the airport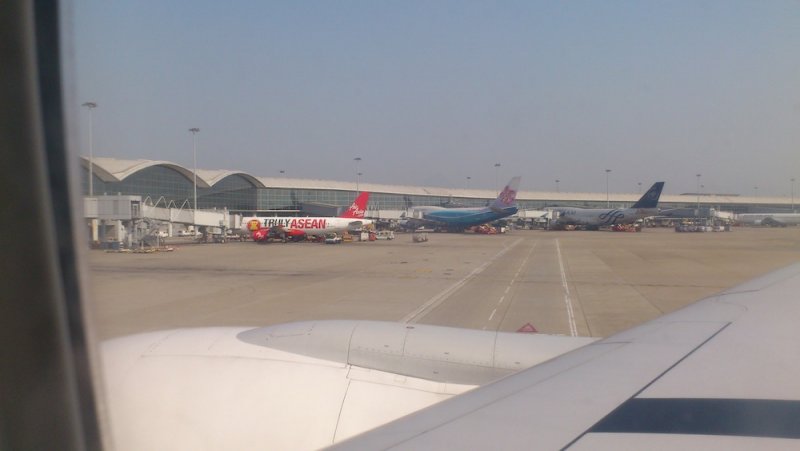 after leaving the plane we had to proceed to the underground metro to the immigrations and arrivals terminal and boy was it fast
The weather at hong kong was nice and cold and air cons at full swing in the airport. After al the formalities were completed and after meeting up with the group we headed over to the bus
The bus parking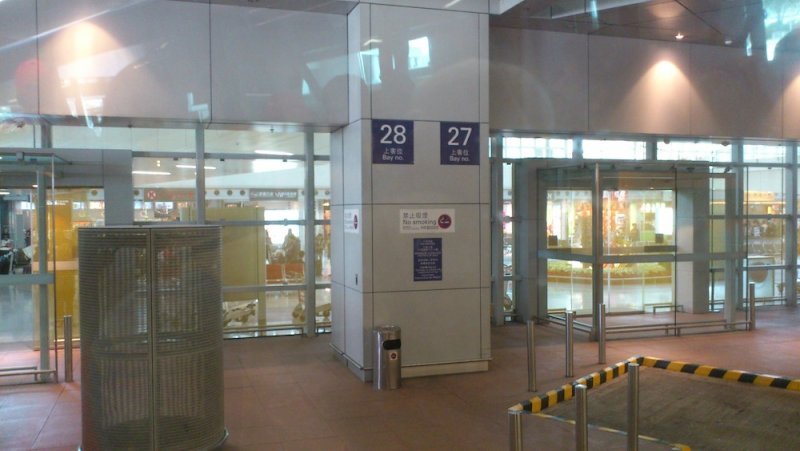 the warning on the pavements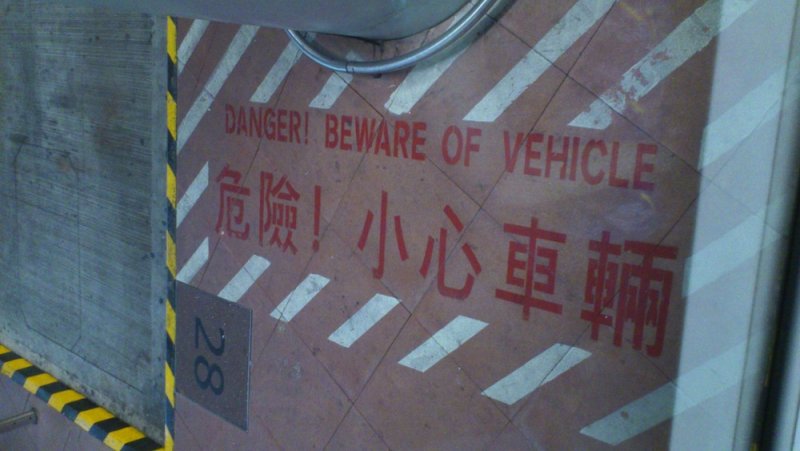 The start of Hongkong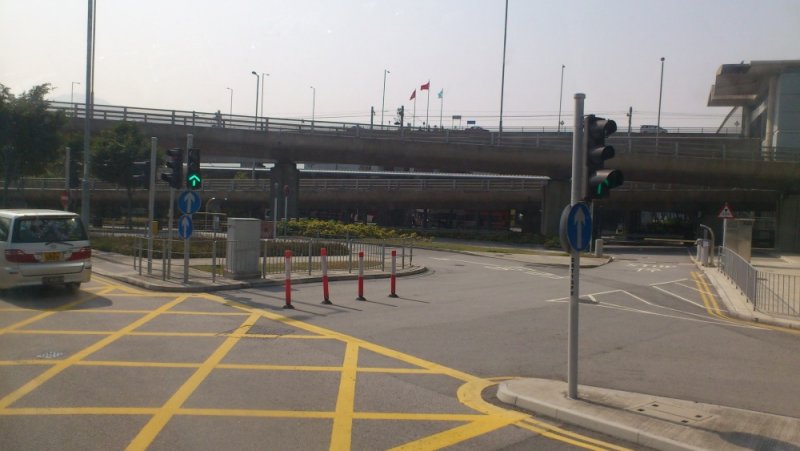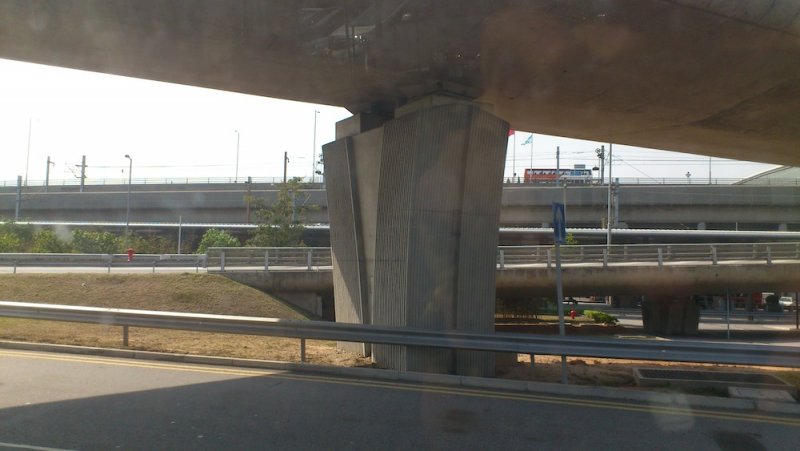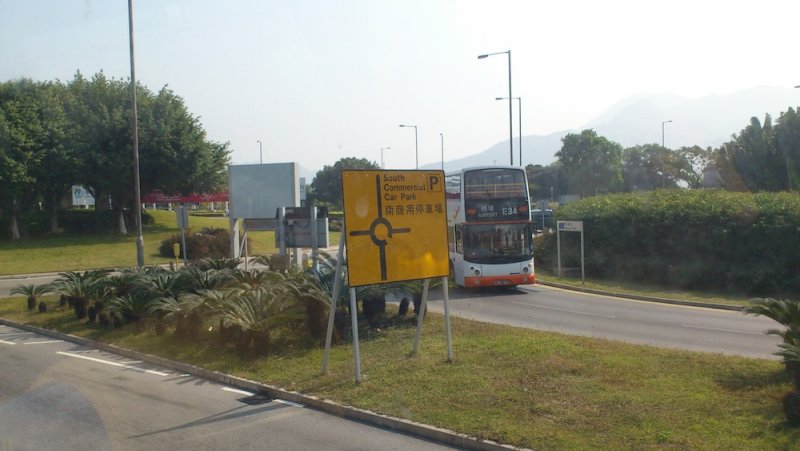 ahh Shell V-Power!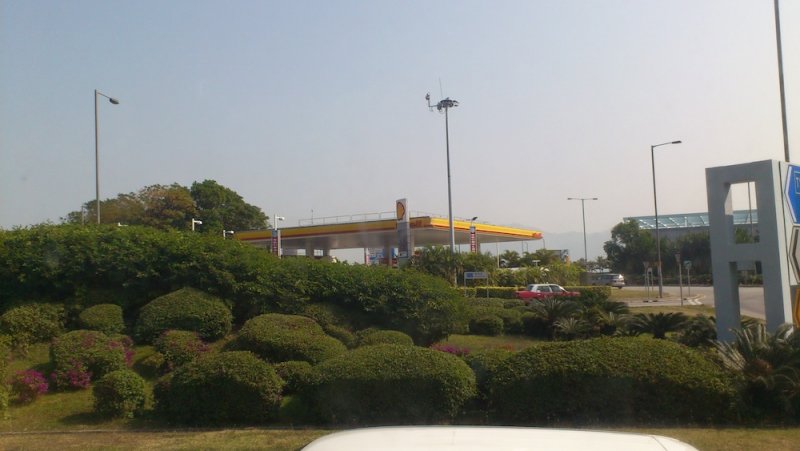 more to follow in a bit say 30 minutes. Have to convert the images