As we all know that Skoda Service is still a gamble in India atleast, so want to share my
specific
experience with Autobahn Skoda (Goregoan, Mumbai) and Skoda support for my issue.
My car had issue with weather strips developing bubbles (front left and rear right), so it was being replaced under warranty FOC. As, I had visited earlier the part had not reached the dealership (Autobahn Skoda), so told them to inform me as and when it comes and also informed them in prior that I will pickup and drop facility.
Car was picked up on 23rd February, 2018 at 9:30 in the morning, there were few scratches on rear right bumper (only 2 small scratches) and some anonymous scratch on rear left door. Same was marked on the form (pic attached). I have also attached earlier car pics for reference, though it is difficult to notice those scratches as it was on bumper bodyline .
The next day morning (24th February, 2018), I noticed the scratches on rear right bumper (much more), minor scuff like scratch on front bumper (above left fog) and deep groove near right front fog lamps.
New Scratches on Rear Bumper on right side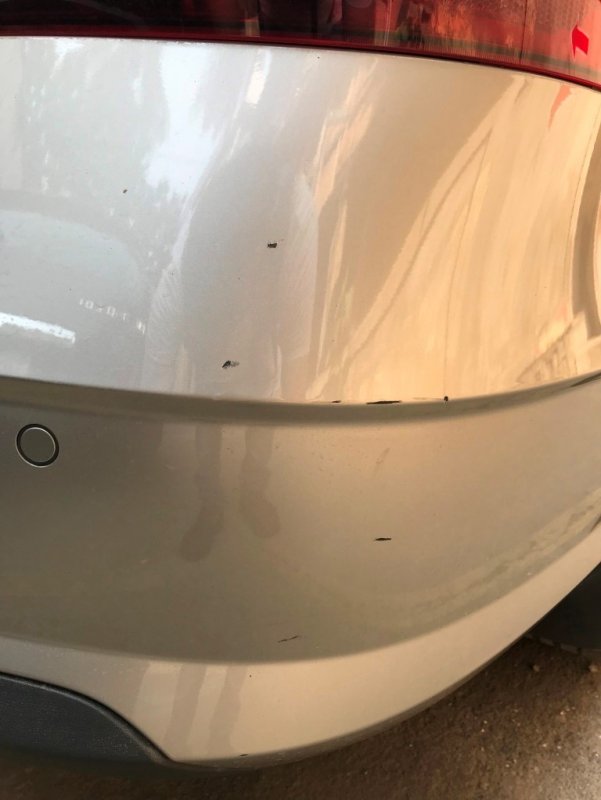 Deep Groove near front right fog lamp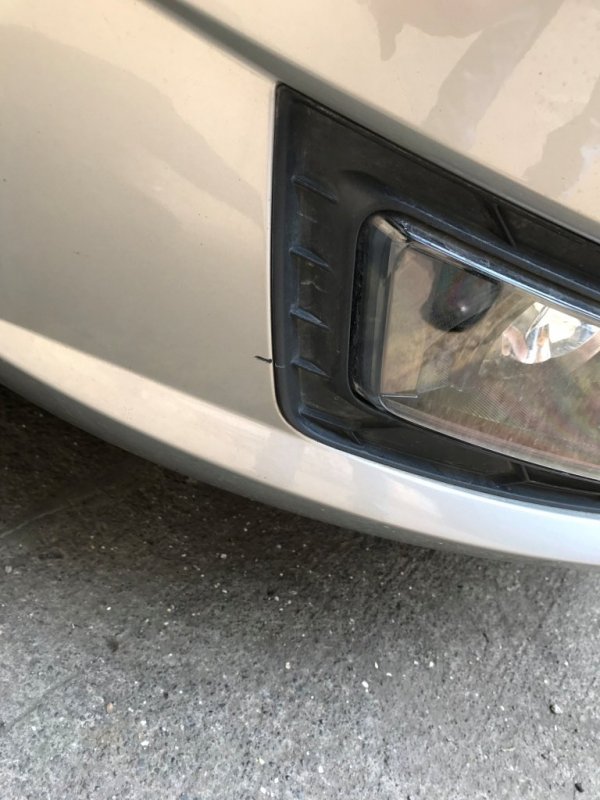 Scuff/Minor scratch on Front Bumper above left fog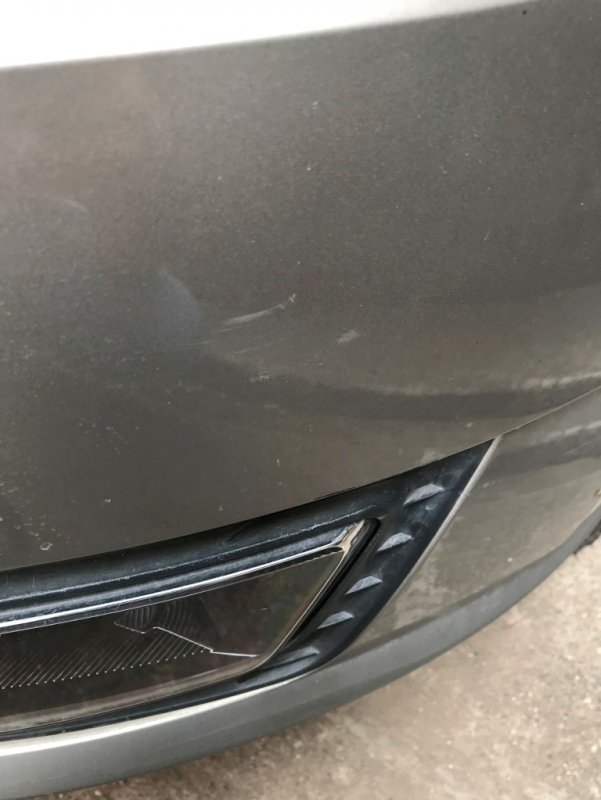 ​
I ranged up the SA and he said that he will share the pics clicked by him as and when car reached the Service Center. I examined each and every picture attached in the email and noticed two out of three scratches to be not present

I replied to their email by marking the areas affected and scratches missing. To this they offered me two options :-
1) Merely 20% discount on total bill, which approximately is around Rs. 6530 including taxes.
2) Claiming insurance and they bearing the transaction charges/processing fees.
I denied both due to following reasons :-
1) Need full 100% discount in repainting my car's rear bumper as it was done by the service center.
2) Did not wanted to claim insurance as i will loose on NCB and the addition in claim history which will affect resale value.
Though it may sound that I am being at better position but that is not the case, reason for same :-
1) Repaint of certain panel or touch-up paint can never meet factory paint.
2) Depreciation at time of selling car with painted panel is always high.
3) The time wasted in repairing the car.
4) To live with mis-match painted car down the line.
So for now I have tried my luck by :-
1) Contacting SA, CRM and Regional Manager
2) Taking hep of twitter
As of now (1st March, 2018), they are firm on their decision of giving discount or claiming insurance, which is above my acceptable levels. Not that I can't afford but it is just not acceptable.
Seeking help for taking next step.