Joined

Dec 18, 2010
Messages

57
Likes

0
Location
Romancing the Rains-Road Trip 'Mumbai-Jawahar-Dabhosa'
Car – Honda City (Black)
Passengers - 2
Time - 16 Hours
Distance-440 Km
Route-Thane-Bhiwandi-Wada–Jawahar (via NH-3/Old Mumbai-Agra Road) and Charoti-Dahisar-Mumbai (via NH-8)
Petrol Pumps: Bhiwandi, Wada & Jawahar
Money spent on Petrol - Rs 2000-2500 approximately
Jawahar is a mysterious unexplored location that I came across in a Travel Magazine. Place was recommended as a day trip. So took the plunge as I wanted to enjoy the drive in monsoon but at the same moment wanted to explore a place that is not over crowded like Lonavala, Malshej Ghat and Khandala. Jawahar is famous for 'Dadara Kopra Falls' also known as Dabhosa waterfalls, Jai Vilas Palace, Hanuman Point and Sunset Point.
August 14th 6:00 am Route: Mumbai-Bhiwandi-Wada-Vikramgarh-Jawahar-Dabhosa
I started quite early at around 6:00 am from my place Wadala and picked up my partner in crime my friend Navin from his place in Deonar. Had done lot of research for the route to be taken but still there was a confusion weather to go via NH8 (Dahisar-Charoti) or NH3/Old Mumbai-Agra Road (Bhiwandi-Wada)
After lot of deliberations took the NH3 as we were close to Eastern Express Highway and after driving for 20-30 minutes had reached Thane Toll Naka. We had chosen the Bhiwandi - Wada – Vikramgarh route to reach Jawahar. So drive on NH3 was short lived as we took the left to Bhiwandi and headed towards Wada. Well roads were strictly average initially but after some time hit an horrible stretch of about 20 km. Had to drive at a speed of 20-30km only despite no heavy traffic and to make matter worse it was pouring heavily. But soon the rain subsided and even the roads were in much better shape after that horrible patch.
We were at Wada at around 9:00 am from here you can take a very longer route via Khodala to Jawahar or you can take the Wada-Manor route via Vikramgarh to reach Jawahar. We chose the latter and it was a very scenic drive which kept getting better and better and believe me monsoon had made the route even prettier.
Even from Vikramgarh there are two options to reach Jawahar. One is via Talwada leading to Dahanu-Jawahar Road. One can take the detour and visit the Kawdas Reservoir and Dhamani Dam. We took the direct route to Jawahar via Vikramgarh (abount 30 km)
Carpet smooth roads + Air untainted by Diesel Fumes...It was Blissful...Ahhhh the Moment when you say to yourself 'Thank God I took the Plunge for this Road Trip'

Ghat roads which start from Vikramgarh are in even great condition and it was a real pleasure to drive my black beauty. Lots of Hair bends on the 30 km stretch from Vikramgarh. Well the only drawback is that the scenery on the way up is so beautiful that you are like stopping at every corner to see the amazing view.
We stopped over twice to click some pics and by around 10:30 am we had reached Jawahar. Our first stop was a Dhaba to get some Masala Tea and Vada Pao. Dhaba is bang opposite to Sunset Point and from here you have to take a trek for Jai Vilas Palace. We went to Hanuman Point first and after that explored Jai Vilas
Another major attraction of this trip was Dabhosa waterfalls which was another 18km from Jawahar. We headed towards Dabhosa by around 12:00 pm and had reached the place at 1 pm. We had breathtaking views of the waterfall and best part was 15-20 min very dangerous vertical trek to reach the waterfalls. We couldn't stand for more than 5 min there as we were without proper rain gear and left the place completely wet and soaked.
After another round of hot Masala Tea @Dabhosa Water Falls left back to Jawahar and it was a nice relaxing drive back. On way back to Jawahar, we also visted the Jai Sagar Lake about 2 km from Jawahar.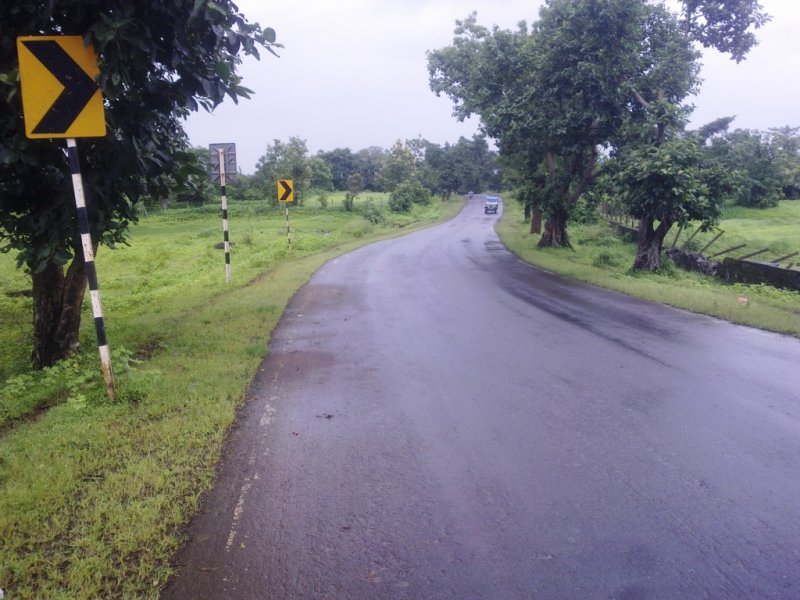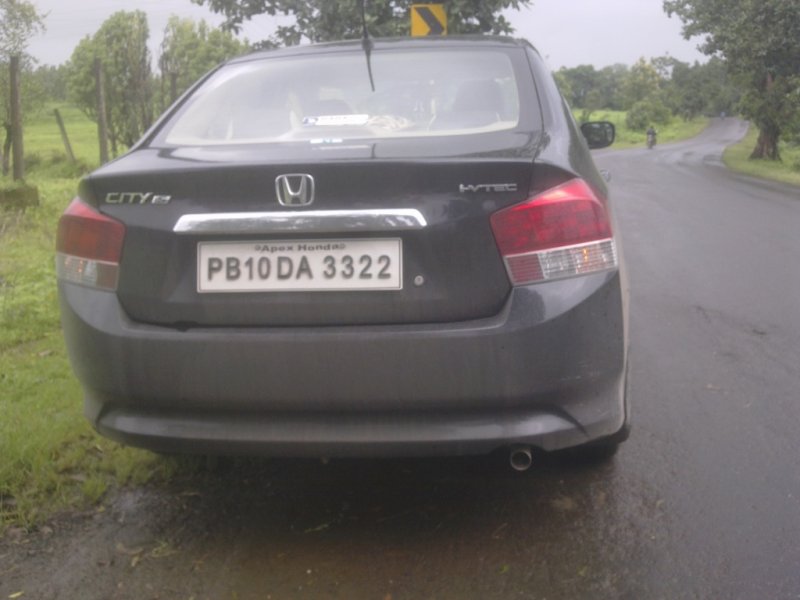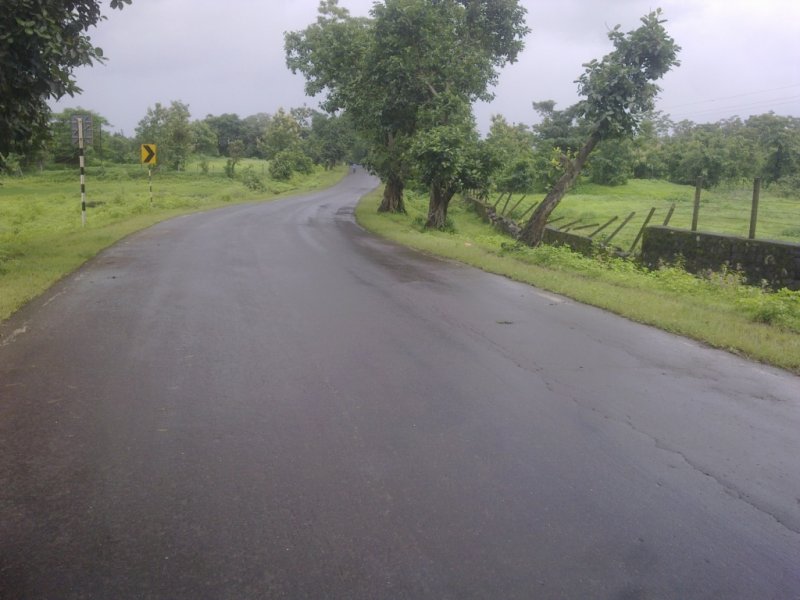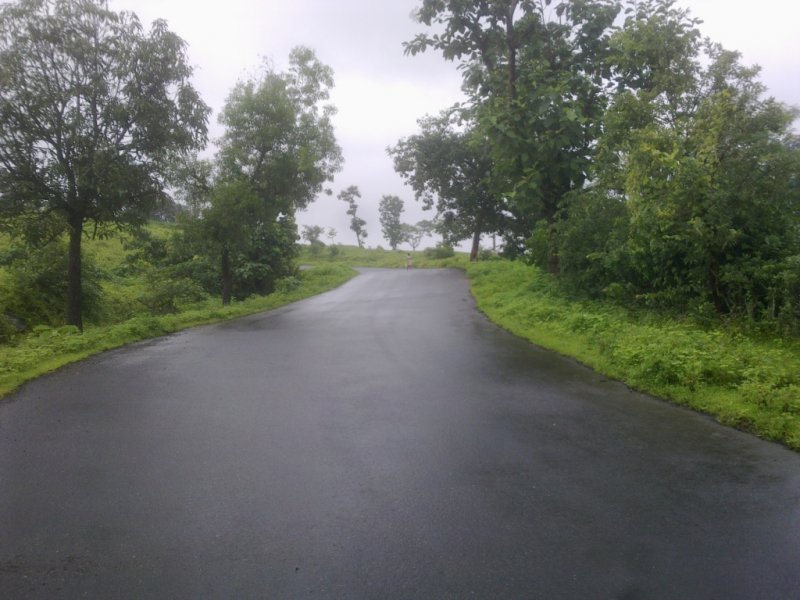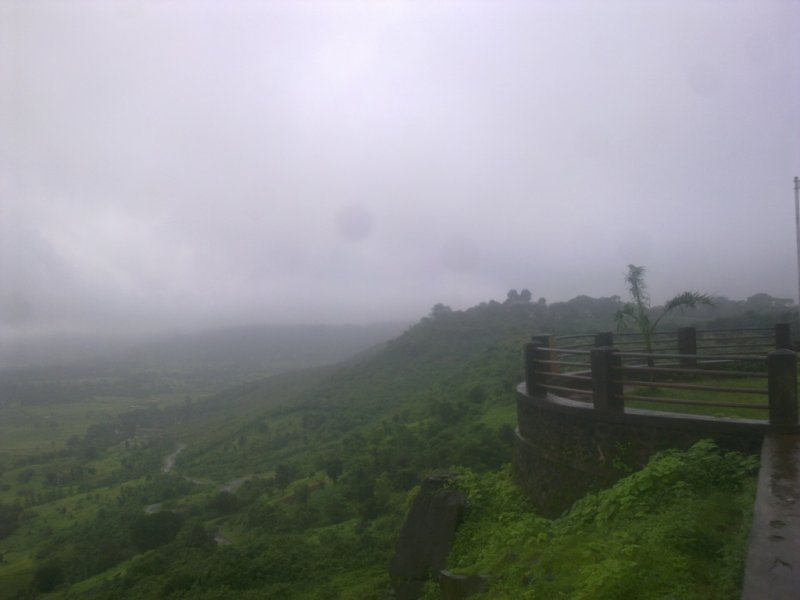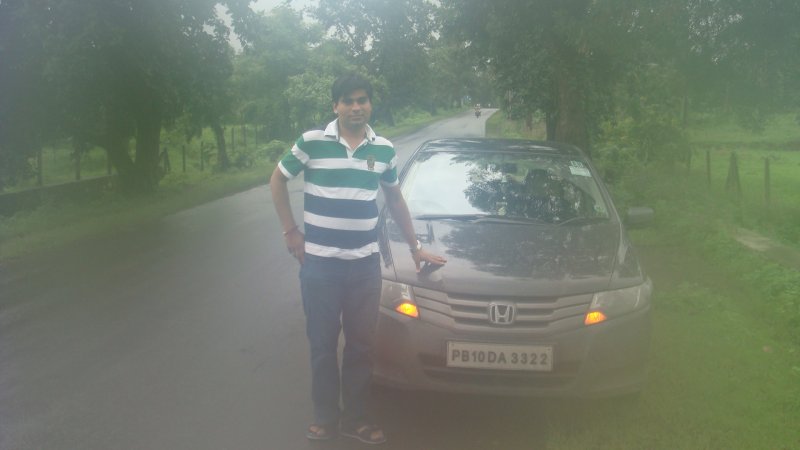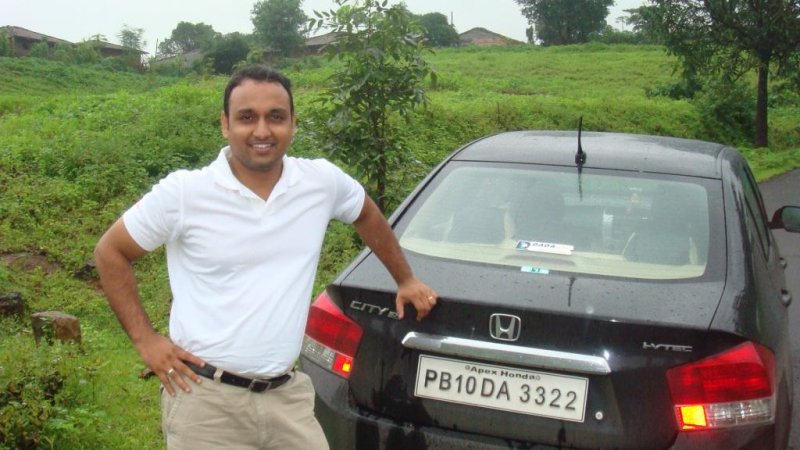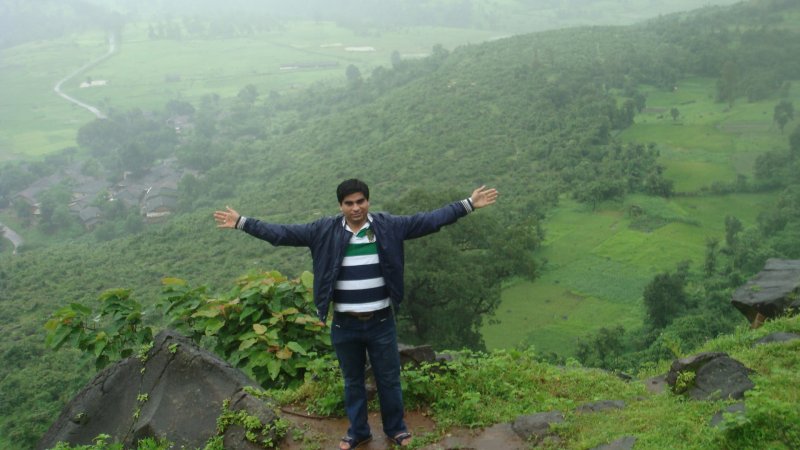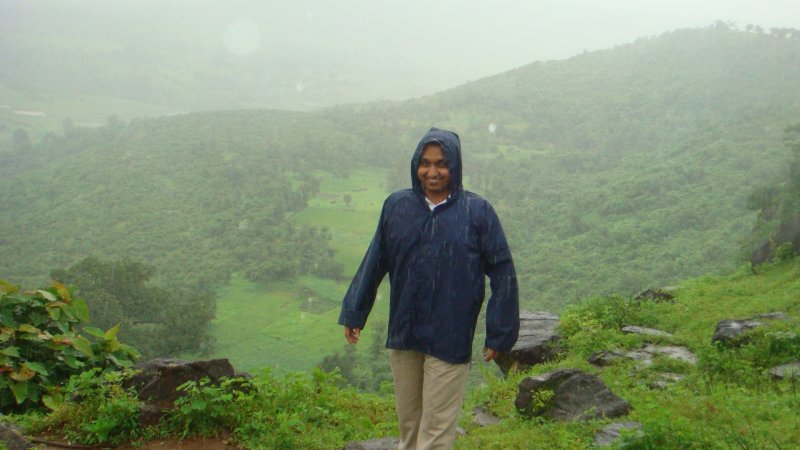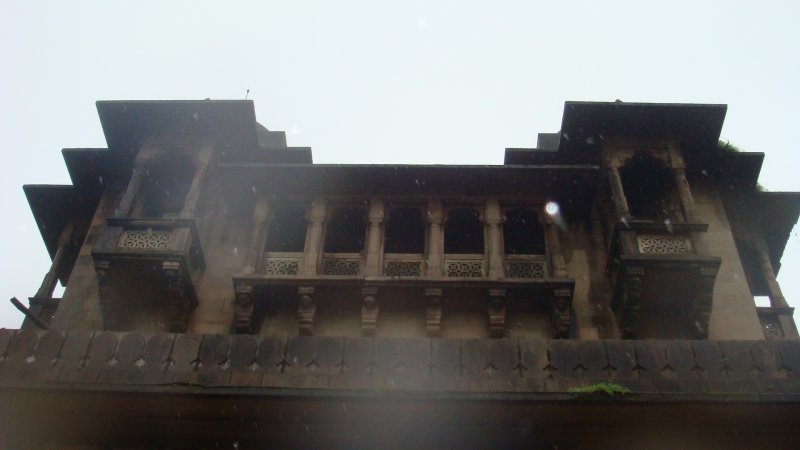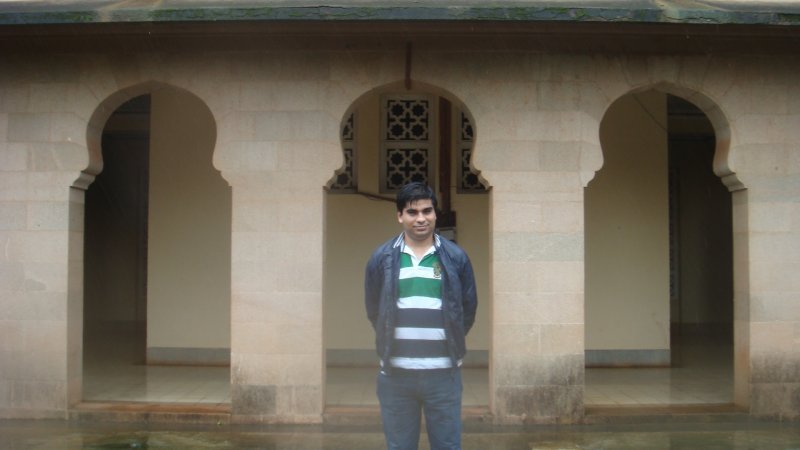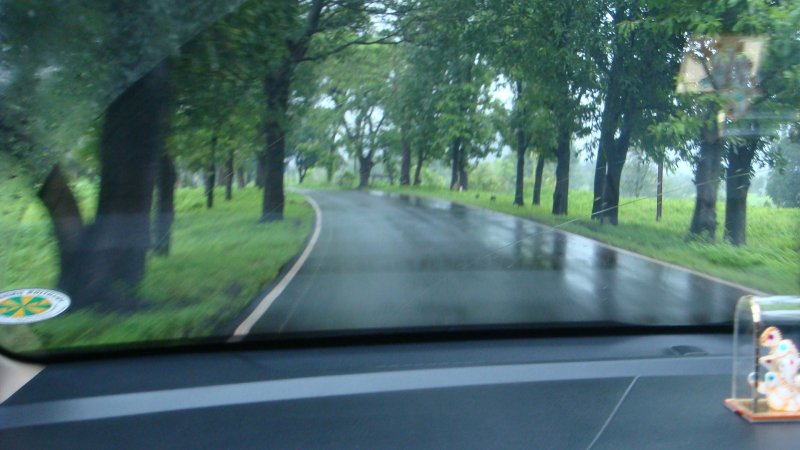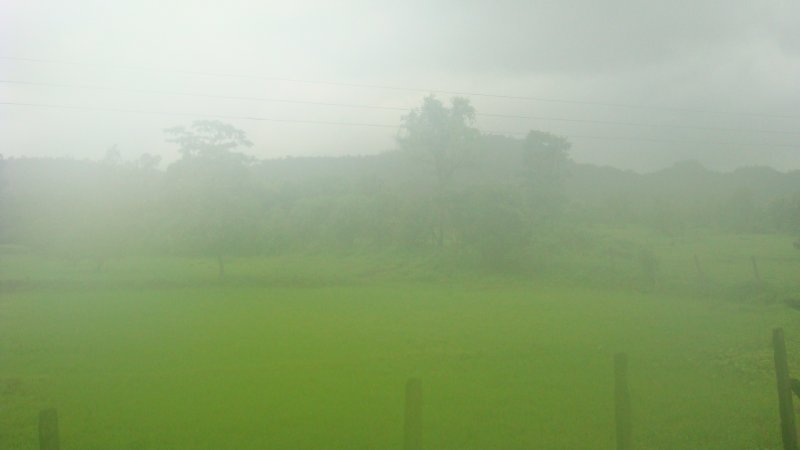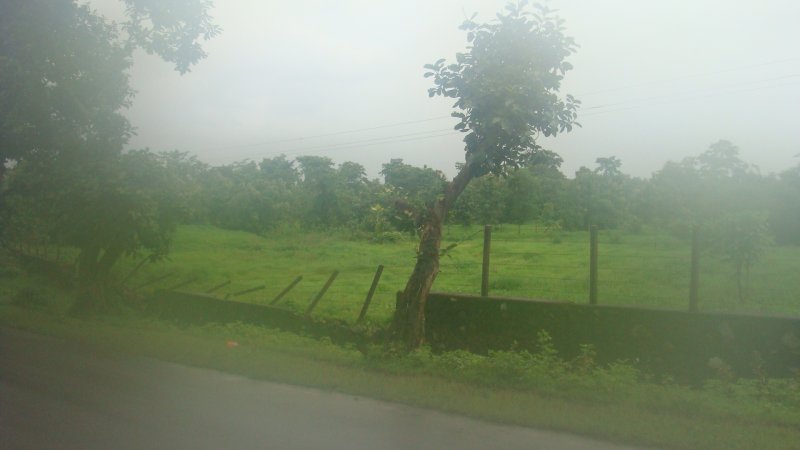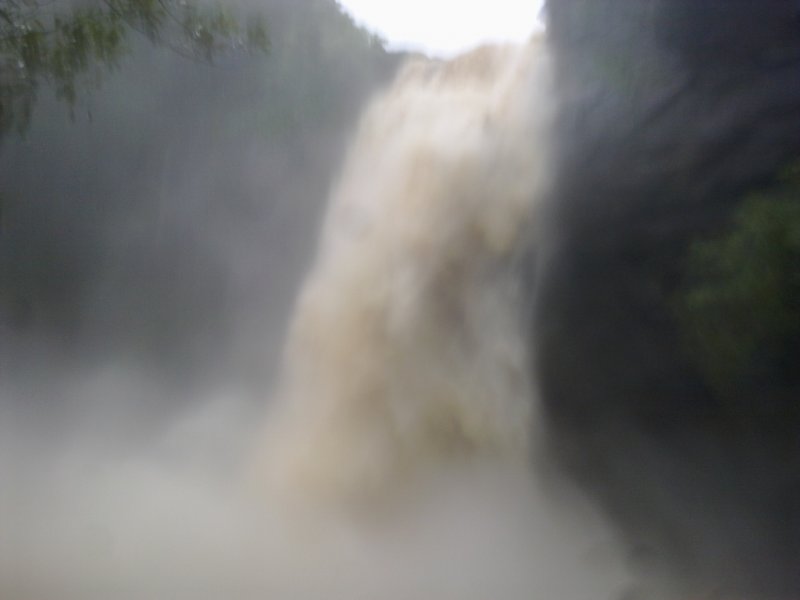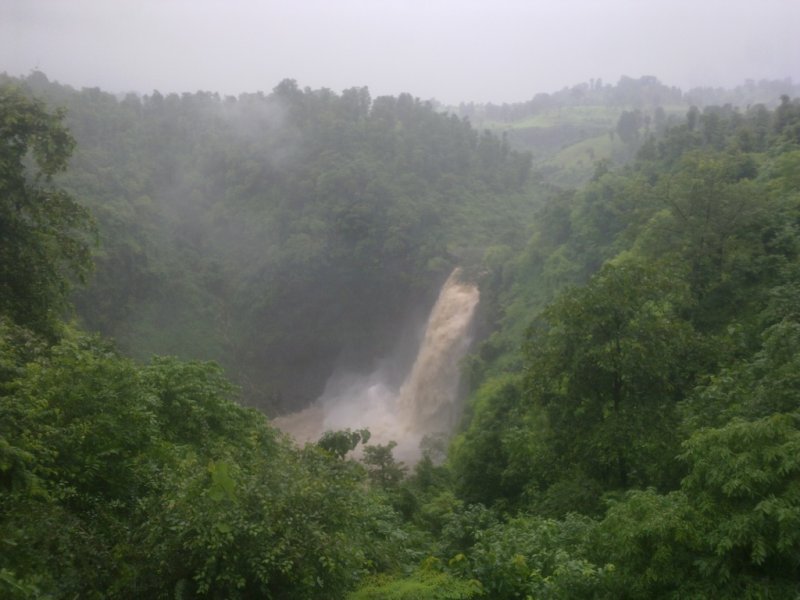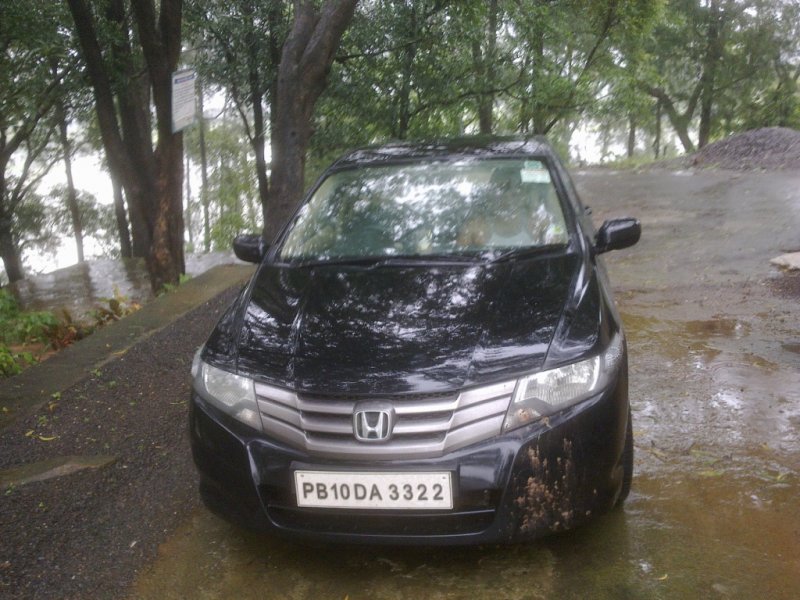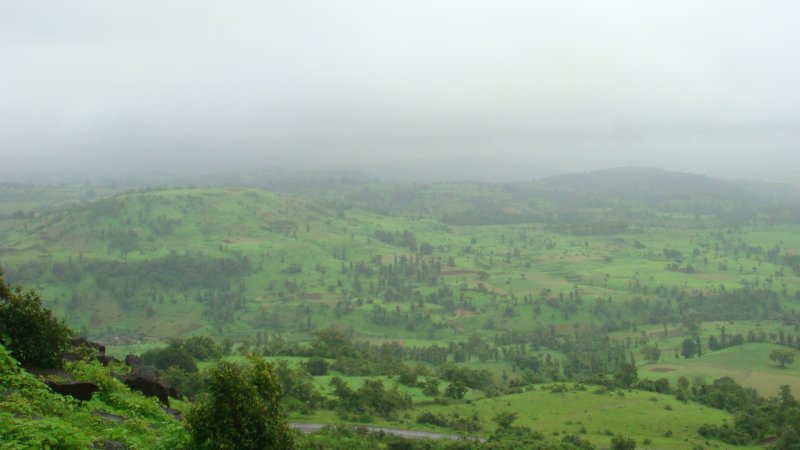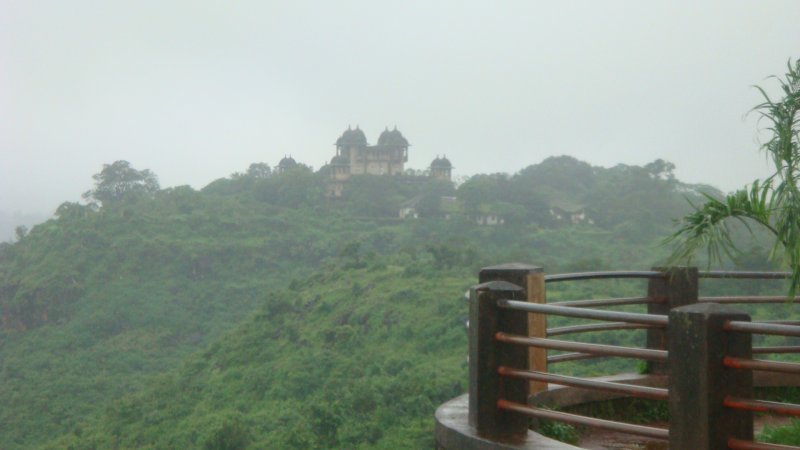 It was getting very misty and foggy even by around 4:00 pm and at that point of time we decided to head back but not before taking a detour to Dhamani Dam. We headed back to Vikramgarh and from there took the road toward Talwada and another 5 km from that place is Dhamani Dam. We actually could have taken an easier route via Jawahar-Dahanu road but it was not to be. After reaching Dhamani Village we found out we couldn't take the car inside so we parked the car at the gate and walked for around 3-4 km through dense forest to reach the Dhamani Dam and must say it was an awesome experience.
Now for the return journey we took the longer but the sensible route and headed to NH-8 and reached by around 6:40 pm at Charoti Naka on NH-8. Drive was smooth on the NH-8, Although got stuck for half an hour about 50 km into the our destination. But as we all know it is quite usual.
Reached Dahisar check naka at around 9:30 pm after that another 45 min drive to reach Sion. We were feeling very exhausted and also were very hungry. We ended the trip with a Dinner at Peninsula Restaurant, Sion.
I was back at home by around 11:30 pm after dropping my friend at his place. Really enjoyed the drive to mountains and I am so glad I took the plunge.
Well must say it was 'A Damn Good Day Out'

I have already planned for my next trip. Destination is Kaas-The Valley of Flowers near Satara. Hope to do the trip in Sep last week or Oct first week.