HI Folks,
Its time for my first trip report in my new jazz. Its been slightly over 2months now since Ive purchased it & its running exceedingly well. The Distance to be covered was around 280kms & the route was Kolkata-kolaghat-kharagpur-belda-jaleswar-balasore-panchalingeswar.
We left our residence in Kolkata at 6:30am on 18th Feb 2012. We went around the famous Victoria Memorial to click a few snaps & drove onwards to the Vivekananda Setu to hit the Bombay highway.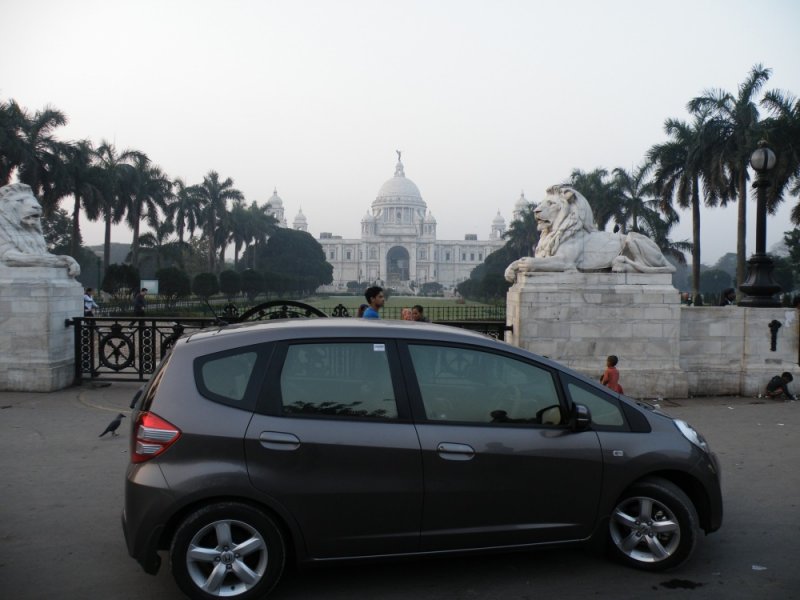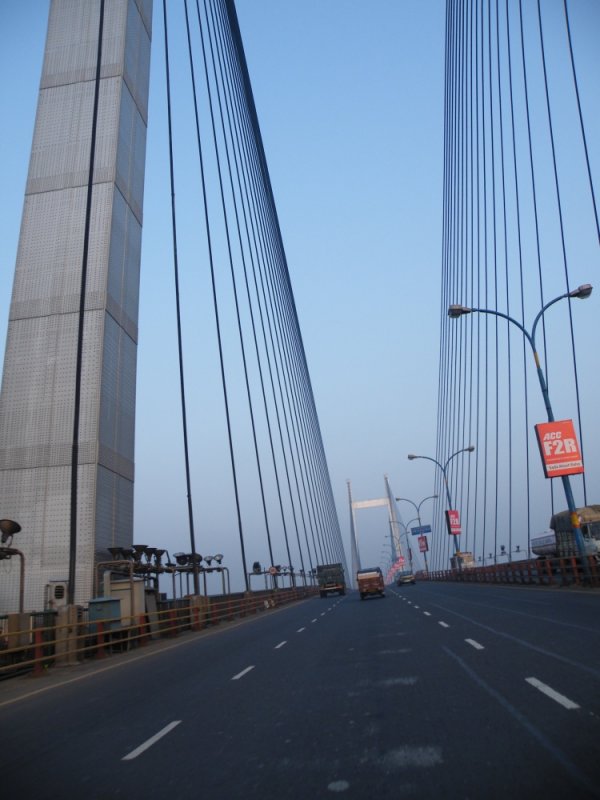 The NH6 is a butter smooth road which is a pleasure to drive on. The only problem being vehicles travelling from opposite direcions on your side of the road. As we started gathering momentum, the FE started climbing up steadily inching upto an unbeliavable 19km/lt with AC

Our first hiccup was at Kolaghat bridge which is still under repairs (God knows how long will it take for any Bengal Govt to clear this mess). We were stuck for 25mins & eventually cleared it to reach a Dhaba at around 8:30am to have our breakfast.
I was maintaining a speed of around 100km/hr till this point of time. Post Kolaghat we reached Kharagpur where the infamous turnabout lies. Many thanks to fellow TAI member 'anisghos' to have warned me before hand not to take the first left instead go below the loop. Things were going smoothly, in fact much to our surprise we skiped 2 Toll Booths enroute as there wasn't a soul around. The local operators had protested against NHAI's decision to involve private operators to work the toll booths to save on revenue losses. Hence we sved about 60-70bucks thanks to these guys.
We were now on NH60 heading towards belda which is more or less the border of W Bengal & Orissa. Roads turned into concrete slabs & going was extra smooth.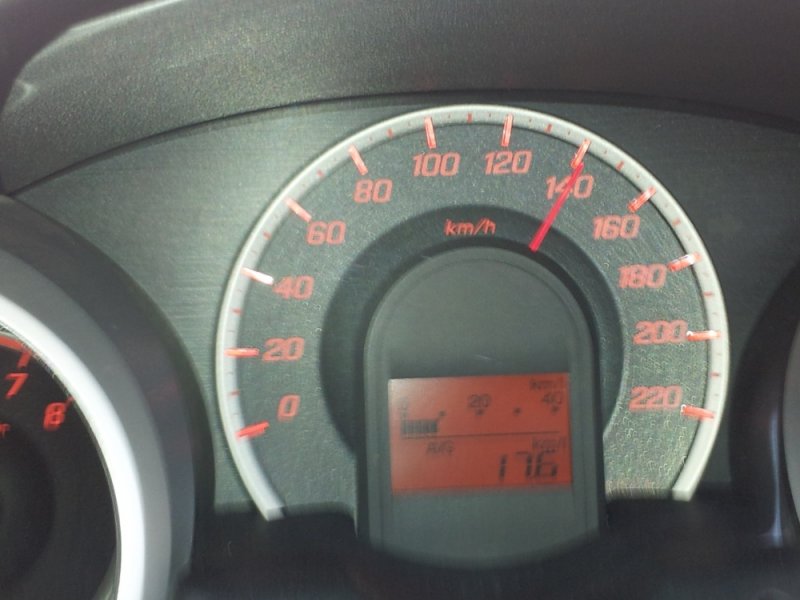 This is when I hit my top speed of this trip at 140+km/hr before I was reprimanded by my father to reduce asap. Now let me be frank here, though the Jazz did hit 140, it was sounding quite strained at these speeds. The presence of a puny 1.2lt engine cold be felt easiy. Then again, stability was never an issue, though the jazz is a comparitively light car. I guess this was due to the very aerodynamic design of this vehicle.
We reached the infamous border around 10:30am. Luckily we didn't have to face any sort of fleecing as I had heard before. We paid a tax of 40bucks but the whole place is lined with trucks, the up lane was totally blocked, I had to request my co passengers to disembark, as I had to switch into the down lane by going into a ditch. It required some careful manouvering which I managed luckily.
Post border going was smooth, but no uneventful to say the least. In one instance, I was doing about 80 when a stray dog charged into my car from the road side & banged against the bumper like a mad bull. Luckily no damage to my car

. Moreover I noticed that in orissa highways, every biker makes it a point not to wear a helmet. 99% of them didnt have it on (maybe its a rule in this state). Last but not the least, near Jaleswar I faced onciming vehicles in my lane fom both the sides. Say for example a bike coming from the opposite direction on my right side & a truck, also coming from the opposite direction on my left!!!

Another frustrating feature of Orissa highways was that very frequently there were small culverts/bridges on a slightly elevated level. Cars were going up the ramp at full speed only to find that the surface of that culvert/bridge is totally broken! After a a couple of bad shake ups I became very careful of these hindrances & took it easy.
Then we were in for another shock. After crossing Balasore, we asked a toll booth guy for the cut which we need to take to go to Panchalingeswar & he said it was 15kms ahead. After going the full 15kms we came to know from locls that the Shergarh cut is actually before the toll. Fuming, I drov all the way back & gave a mouthful to the toll guys & refused to pay the toll again. They profusely apologised & let me go without paying.
Cheers
Jazzy
PS: More pics & trip report to follow soon