Joined

Mar 19, 2011
Messages

161
Likes

21
Location
The Fiat 1100 R was the last model of Fiat 1100 series.It had a longer, straighter and slimmer line, with a square back and a front-end look not so different from bigger Fiat 124. In terms of styling cues, the vestigial fins were further suppressed and the simple round rear light cluster from Fiat 850 replaced the vertical form seen on the 1100D.
Rear end of Fiat 1100R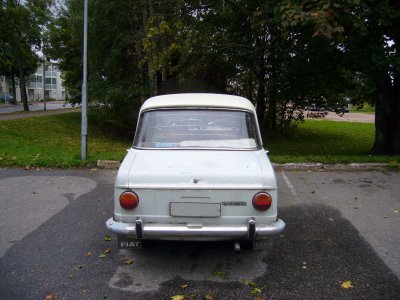 At the same time, the larger engine was withdrawn in order to avoid undue overlap with the 124. The 1100R was offered only with the older 1089 cc engine now with a compression ratio of 8:1 and a claimed output of 48 bhp.
Clutch and gearbox were little changed when compared to Fiat 1100D,instead of column mounted gear shifter a floor mounted gear lever positioned between the front seats and connected to the gearbox with a rod linkage system was introduced.The gearbox did not have synchromesh on all forward speed and this made the car even more dated when compared to Fiat 124.
Interiors
of Fiat 1100R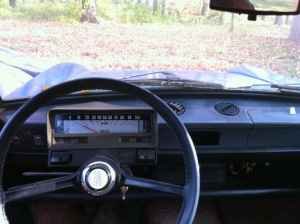 Between the gearbox and the differential, the propeller shaft had now been separated into two parts with three couplings.
The boot/trunk was usefully expanded, helped by a slight increase in the car's overall length, and with more careful packaging of the spare wheel (under the floor) and the fuel tank (in the rear wing on the right)The reclining front seats were optional extra.The car was replaced by Fiat 128 in 1969
This 1100R was also available as a station wagon called familiare
( source
for -1.Information -Wikipedia
2. Photos - Justacargrek.com ,poliziadistato.it,carpicz.blogspot.com)