Again, sorry if there are any grammatical, spelling or any other mistake is in this review.
Logitech G15: 4100/-
This is a really good keyboard, but I dont like its design, and think that LCD is completely useless. In addition to this, the size of keyboard was more than that of my table, so this got out of list.
Razer Lycosa: 3700/-
Really great design but no changable backlit and lack of other features like macro keys got this also out of my list.
Logitech G110: 3575/-
This keyboard is closest competitor with Tt eSports Challenger Ultimate according to me. Nice design, size was less than that of my table too! Also had Red-Blue backlit and macro keys so it was really difficult to take the decision, but I chose Challenger Ultimate over this because it has full RGB backlit with great design! :P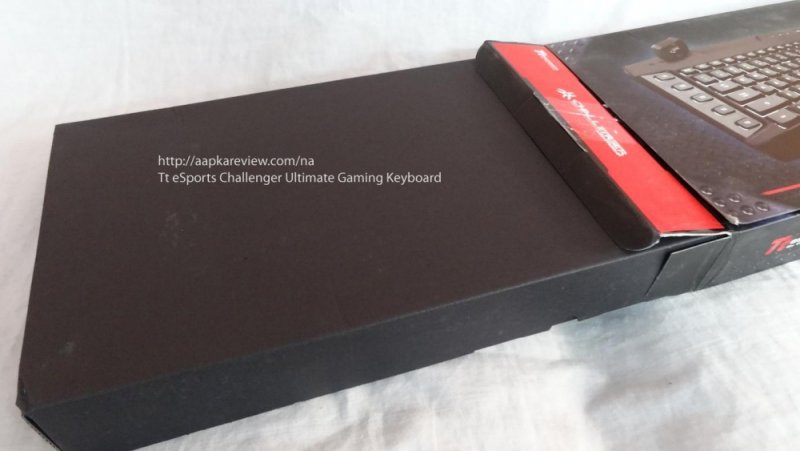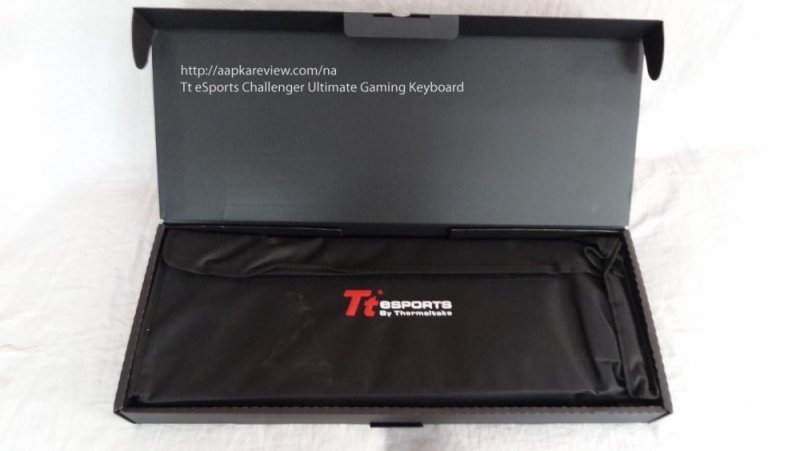 The keyboard was packed in a bag and this can be used if you need to take the keyboard to your friends house. This bag is really nice and has velcro on its top to keep it closed.
The problem was solved then, and even after about 2-3 weeks I have not seen that problem again!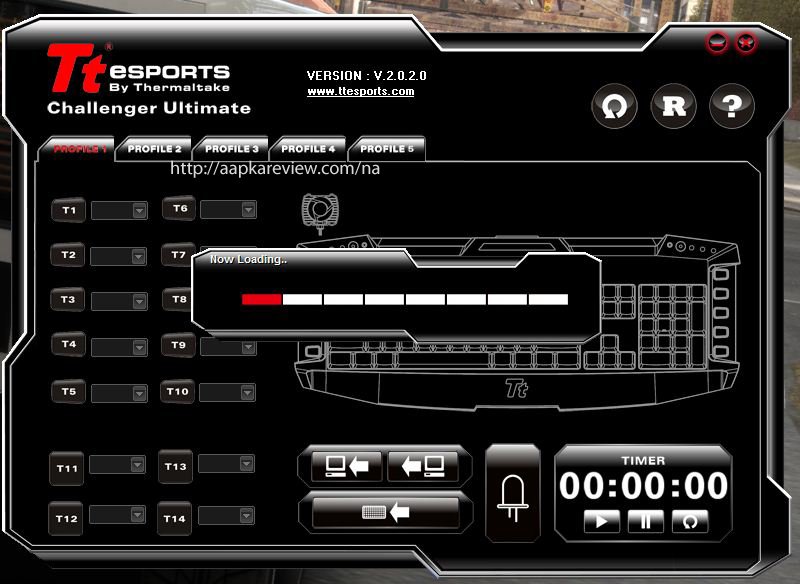 After about 5 minutes of waiting, the driver started and there was a button which looked like an LED. I clicked on it and I was right- it changed the backlit. Changing the backlit was easy but as soon as I closed the LED window, the backlit changed back to red. This was very weird, so I decided to look on net if newer version of driver was available. But no, I was having the latest version of the driver software. I was also unable to find the help for this, even internet didn't help :s. After some random clicks, profile changes etc I figured out that I need to save it to profile
after
closing the LED window. This was very confusing as as soon as you close the LED window, the backlit changes to red, which made me think that it will save red to profile, but I was wrong. It saved the one which was selected on LED window. Another problem solved, but I didn't like how I was unable to get any help with it!
Another thing which I hate about the driver is that if software is running, you cannot switch profile or change backlit level using buttons on keyboard. :(
The onboard headphone jack confuses the windows many times, and its very difficult to tell windows that it needs to use headphones on keyboard, not the speakers on mobo. I am unable to find a way to tell windows to use the headphone jack on keyboard and not on mobo, windows automatically selects which one to use according to its own wish :s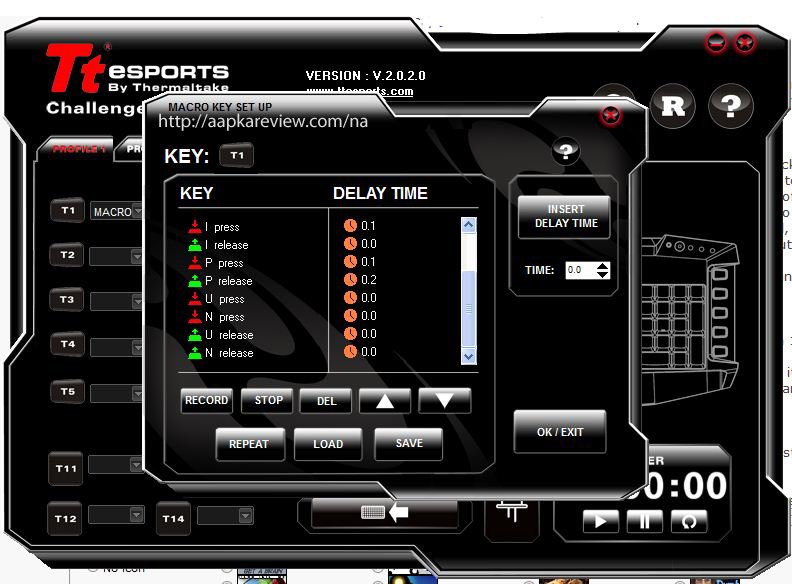 The multimedia keys like NEXT, PREVIOUS, PLAY/PAUSE & STOP work perfectly. The onboard profile switch is also nice And you can change backlit intensity from another button which also works fine. BUT, the two keys-volume up & down- work only with the headphone connected on the keyboard, not with windows directly. So, you cannot use this button to reduce sounds coming from speaker attached to motherboard..:(
This keyboard comes with some extra red colored keys which can replace existing black colored keys using the key changing tool. Changing keys is not at all a difficult job and even a 8 year old can do this very easily! The red colored keys which are included are: W, A, S, D & Arrow keys.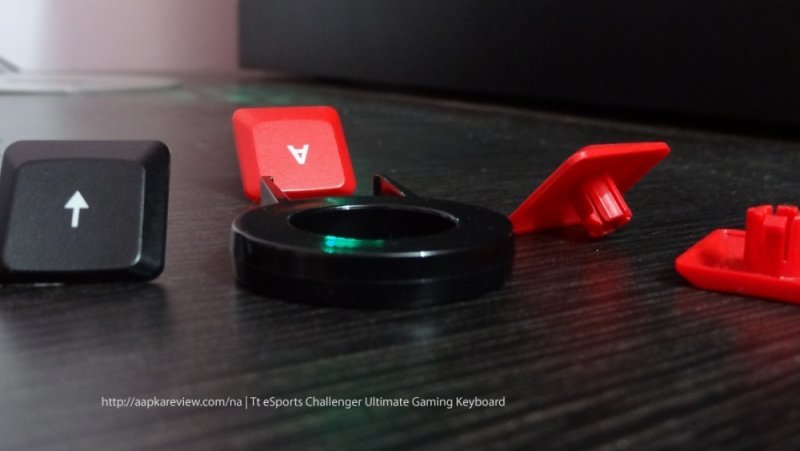 The so called hand cooling fan doesn't cool the hand very effectively. You get some cool air when you place your hand on F1, F2 & F3 though! The fan is removable too and there is a "cap" to cover the fan port & protect it from dust. There is a small slot in keyboard in which you can keep the fan if its not being used.. Other lights indicating Num Lock, Caps Lock etc are on top of the keyboard, and there is also a light which indicates which profile is selected with 5 colors: RED, GREEN, BLUE, PINK & YELLOW. These colors change when you switch the profile using the profile switch button on keyboard.The backlit on the "Tt" logo can not be changed, but it can be turned off.
Another thing that I dont like about the keyboard is its size. Many reviews said that table might collide with fan, but thats not the case with me, the width of "place for keyboard" is a cm smaller than this keyboard, and its makes very diffcult to fit the keyboard in. But luckily I can remove the cable and reconnect it whenever I want to use it... :p
Now I don't think I have missed anything about the keyboard in this review, and if I did, please let me know so that I can edit it.
PROS
+Great looks
+Full RGB backlit
+14 programmable keys
+Detachable cable
+USB Ports
+Smooth keys
CONS
-Horrible driver!(but if someone needs help with this he can PM me.)
-Fan is very much useless!
-Headphone port/onboard audio confuses windows..
-The volume control/music control keys work only for headphones connected to keyboard.
Conclusion:
The keyboard has really nice looks, great features but confusion created by sound card to windows is really disappointing. If volume keys are useless for you and if you are ready to mess with control panel to enable headphones on keyboard then this keyboard is great for you; otherwise G110 is also great, has working soundboard which doesn't confuse windows but lacks RGB backlit. :D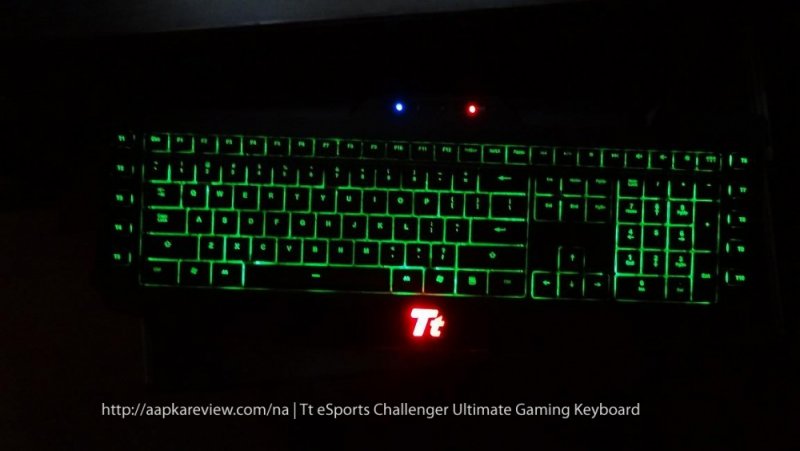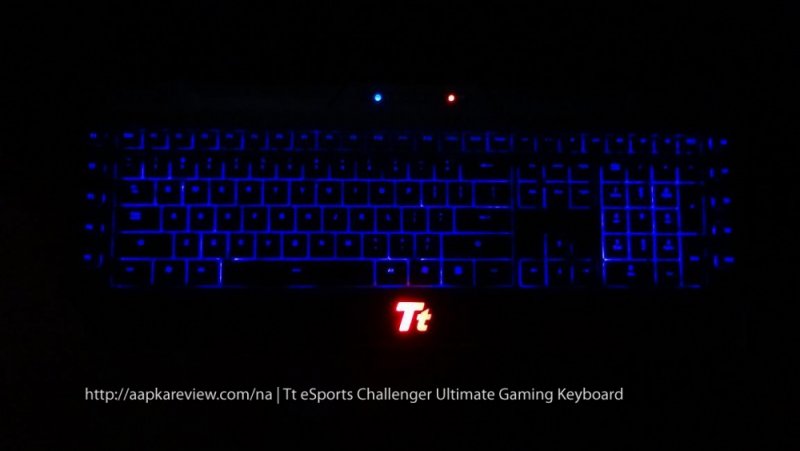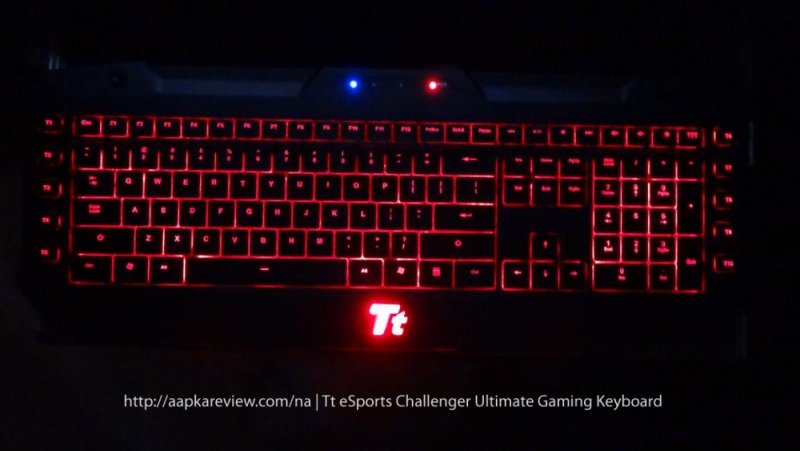 Last edited: