Hi Everyone
Posting a thread after a very long time on the forum.
Recently I took a Thunderbird 350 from ONN bikes (bike rental) and
am here to share the experience.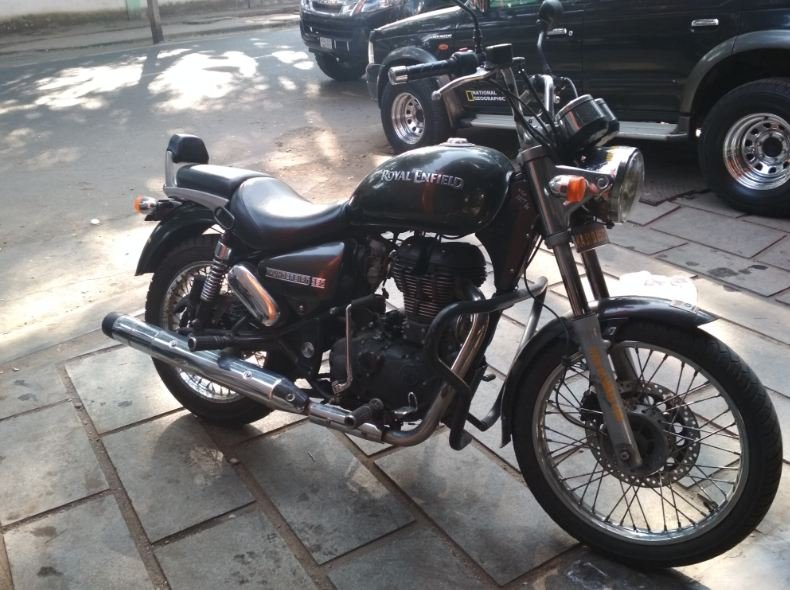 I always wanted to try a bullet for atleast a day & I never convinced myself to go for one.
The max I had ridden was 2 - 3kms on a friends bullet standard.
Hence anyway I had 4days of leave upcoming and decided t first try
a thunderbird for atleast half a day & then decide if I wish to carry on for the rest of the weekend.
I checked online and my badluck - most Bullets rentals are booked completely on weekends.
ONN bikes was the only one which had 3TB's available for rent.
So downloaded the app and verified mobile number, Made the payment.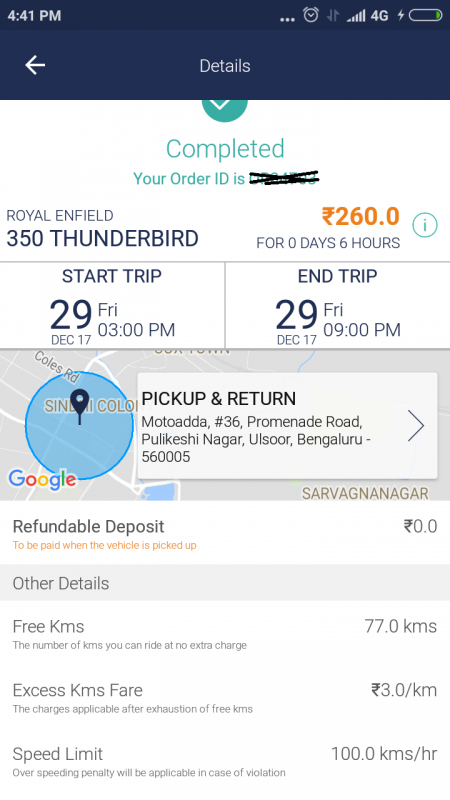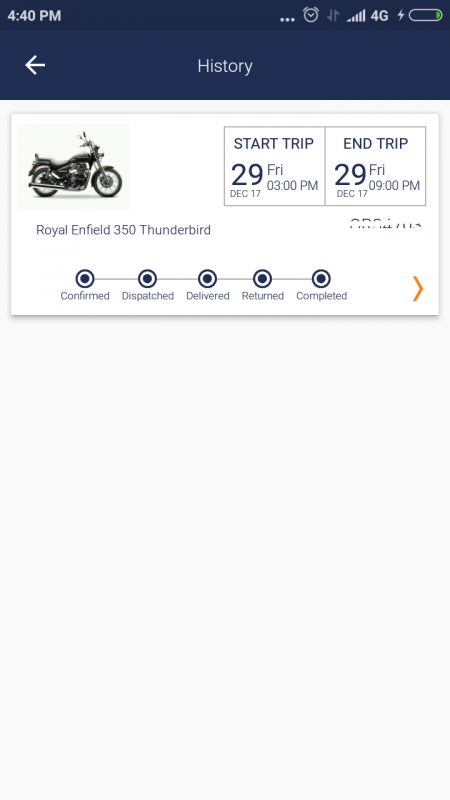 260/- for 6hrs
Fuel not provided
Speed limit = 100kmph
Free kms = 77
Rs.3 extra for every km exceeded
Late payment charges are also there, but not relevant to me.
I booked the bike rental for 3pm to 9pm, Landed at the pickup point to realise - they have no parking for customer's vehicle
So, I went back about 1/2km to find a parking for my Navi and walked back.
Took the bike and headed to a fuel station barely 50mtrs, loaded with 300/- fuel and horror begins.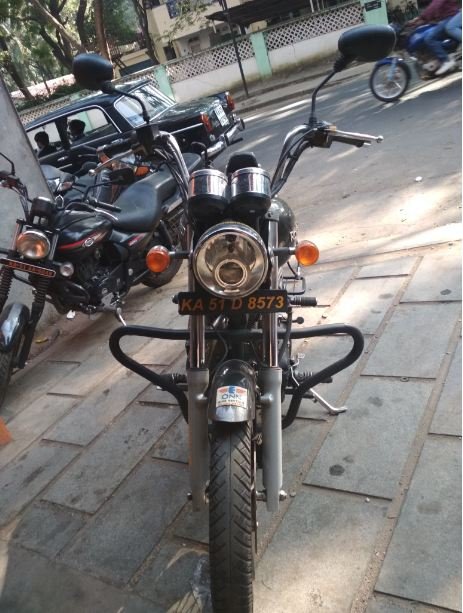 Here is a snapshot of what's nice and what's not.

I guess this would be the case for any bike rental not just ONN bikes.
I personally dont promote/hate ONN or any of its competitors, its just they ruined 1 full evening of mine.
Pro's
App is great & easy to use - intuitive app - I must say. ZERO difficulty even for a first timer.
Customer care is ok = someone picks the call and listens- thats it, no one gets back to you. When you leave a feedback.
Payment modes are good - Paytm, wallet, bank transfer, card payment, cash
Pricing is the cheapest of all - Compared to Wicked rides, drivzy etc
Cons:

Ill maintained rides, just check this video of the bike I took rent on.
Notice the high idling 2000rpm!
Chain & Sprocket are dead! - Got them tightened at a local garage - no use
high beam not functioning
Constant noise from chain sprocket while riding
Since I had already fuelled the bike, I dint want to go back and take a different ride.
Instead I rode 3kms and was shocked about the extent to which the chain & sprocket made noise.
I assumed it to be lose chain and got it checked at a local mechanic - he explained that chain & sprocket are almost dead!
Advised not to go fast, he tightened it just a bit & I was already frustrated.
I started from Banaswadi& by the time I reached Yelahanka, Idling had gone up from
1500rpm to 2000rpm

constant chain noise, I reached airport, picked up my friend and headed back to home.
The overall experience of a bullet ride, sunset, open highway all screwed up.

Decided not to go anywhere else, especially with the low beam throw being so short and high beam dint work.
I went back to the pickup point & handed over the bike.
Paid the excess 8kms charge and explained the rental company employee that bike was not good.
He dint seem to be that interested, hence left the place and while walking towards my bike bike parking
I called up their customer care and explained how I felt about their service.
A simple nice apology from the executive on phone and that's it.
Hence folks,
Going forward, please ensure you check the below things before you book these kind of rides.
1. If possible, visit one of their pickup points and speak to the chap there, to see which bikes are in good condition/ atleast newest of all.
2. Check the ride thoroughly before head out to fuel
3. Take photos of bike from all 4sides before leaving the spot.
4. Check tyre pressure & brakes - do not blindly believe the condition to be good.
Onn bikes had close to 15vehicles at this outlet and except for a 200NS, avenger & Pulsar, everything else was in bad condition. I decided not to rent from them any more.
https://www.youtube.com/watch?v=yjhzaNE7xFw
Unable to embed the video, hence sharing link above. Mods please embed if possible.
NOTE:


I do not support ONN or any of its competitors.
Just a honest review about 1 of the many bike rentals in Bangalore.
Last edited by a moderator: