Re: Renault To Launch Sub-4 Lakh India Specific Car
Codenamed XBA, the hatchback will be based on the company's highly flexible CMFA platform, and will compete head on with the Alto 800. However, the big differentiator is expected to be the styling, which, according to sources, will be more of a crossover than a compact hatch. This will also give the car sufficient wheel travel, making it suitable for our less than ideal roads. The brainchild behind this project is Gérard Detourbet, better known as the father of the M0 platform — Renault's most profitable platform that has spawned models like the Duster. In fact, Renault has so much faith in Detourbet that the company has pulled the 68-year-old out of retirement to head this project.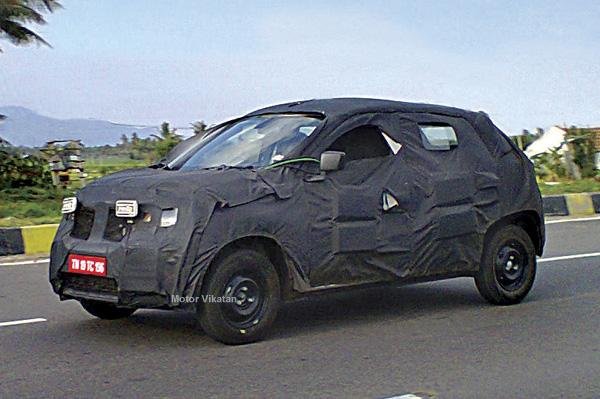 The XBA is expected to be high on space efficiency, and will feature a robust and very stiff bodyshell. Company insiders say they have learnt that the budget Renault will not compromise much on quality, and will show no obvious signs of cost-cutting, like you normally see on low-cost cars. However, the talking point of the XBA is the engine. Codenamed BR-8, the motor is an all-new 800cc, three-cylinder unit, and will make its debut in this car. It will feature a twin-cam, four-valves-per-cylinder setup, making it quite a sophisticated piece of hardware. So clearly, Renault is not stinting on the powertrain. Moreover, fuel consumption is expected to be class-leading as well.
Renault readying Maruti Alto rival | Car News | Entry-level hatchbacks | Autocar India