Monsoon Car Care tips​
The monsoons are here.
The season which excites most of us petrol heads. The thought of driving on open roads with rains pouring on the windshield pumps up the excitement. To ensure, the monsoon doesnt dampen the driving souls, here are some tips to keep you and your car healthy this season.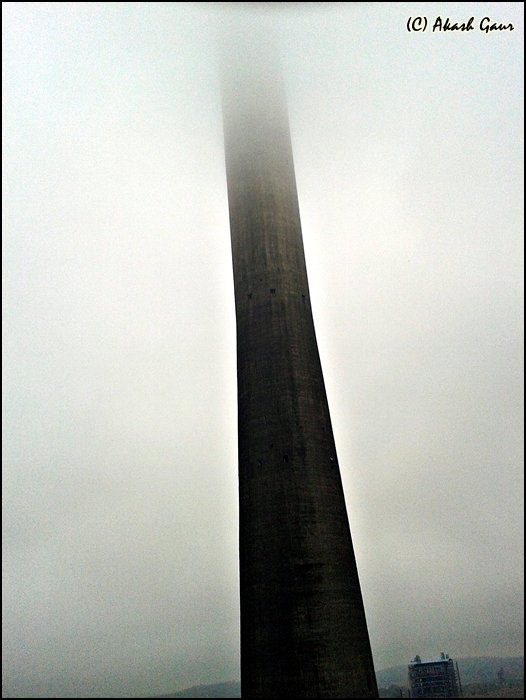 Check washer fluid: Whilst driving behind heavy vehicles, the car often gets the spray of dirty smuck. Instead of directly wiping the dirt, use the spray and wipe method to clear everything off the windshield.
Check AC/Demister: Helps clear off the mist during heavy rains.
Check air pressure: Thanks to the Indian roads, you never know when you will land up in a pothole. A tire with low pressure + Pothole equal to a puncture in addition to a damaged rim/wheel. Hence optimum pressure must be maintained to avoid any such happening.
What to do and what not!​
Avoid driving through high water table, if indispensable, do it at low speeds. While doing so, never put the foot off the pedal so as to ensure that the water doesn't enter the exhaust.
Make sure that the brakes are working fine after driving though water clogged roads. If they don't, try pumping them. This helps them dry faster.
Never drive fast on roads even with less water since it leads to a phenomenon called Hydroplaning. If it happens, do not turn the steering or apply the brakes heavily until the car manages to slow down.
Always make wise use of wipers.
Make sure you use the lamps (fog lamps, Headlamps) in case of heavy rainfall which helps the oncoming traffic about your existence on the road.
Make sure to drive slower on wet roads not only to ensure safety of your, but also of pedestrians.
High speed braking may lead to slipping of vehicle. Hence, use the brakes wisely, ie pumping them at breaks rather than putting them at once which may cause their locking (In case of non-ABS vehicle).
While driving through heavy mud, always drive though the tire marks of the traffic. If they aint available, engage the first gear and drive through the slush with frequent movement of steering in both direction. Moving in a straight line leaves higher chances of getting stuck up.
Car Care tips​
Not all cars have good roads in their destiny. Few ones like mine have to cover stretches which even an SUV won't like to commute. So for all those driving on such roads these tips would surely let your car remain happy. Highways guys, you may pick some tips too.
Exteriors:
Make sure that the mud from the car is washed off daily to avoid stain marks, A strict note for people who own white cars.

If your car has to commute on muddy roads on daily basis, then weekly pressure washing of the under body is highly recommended to help the dirt get out of the tight spot like suspension, axle ends, muffler ends etc. The accumulation of mud would attract corrosion and rusting of that area.
Make sure that the windshield fluid is filled up with atleast 5% sopy solution to wipe of the muddy splashes from the road. Only water as spray would lead to scratches on the windshield.
Keep a water bottle handly for cleaning headlamps (if your car isn't equipped with headlamp washers) at each stop during your drive or as required to ensure optimum visibility. The same holds true for other lamps too.
Don't forget to go for under body coating which helps in protection of the mechanicals beneath.
A waxed body doesn't allow water to stand on the paint, hence a wax is highly recommended for this wet season.
Wipe off the water droplets from windshield, windows etc as frequently as possible, to avoid water marks in long term.
Interiors:
Perfumes/naphthalene balls are a must in this season so as to avoid the smell of dampness.
Make sure you have the floor mats so as to avoid soiling of the carpet. Be advised, cleaning of carpet is a real pain.
Most of the dampness occurs near the foot rest region, hence in order to dry that area, direct the air damper towards the foot rest area with heater switched on so that at least some part of the region gets dried up. Now this is a tried and tested remedy which has proved beneficial to me till date.
Make sure the demister is working properly so as to drive with full visibility.
Do not let those soiled mats/carpet remain in the car for long. If you have to park the car for long, don't forget to wash the car inside out (including drying) so as to avoid any surprise growth of fungus and other microbial.
In case the interiors get wet, do not forget to wipe off the wetness. If its too damp, try using dryers. It will prevent the occurrence of foul smell as well as microbial growth.
Driving through Flooded roads
​
Now in the Monsoons, your car has to deal not only with dirt, mud, but at a few instances, it may fall a prey to the flooded roads. Most of the times, it is fun to drive through water (splashing the water, not on pedestrians though), however, there are instances where the water level is dangerously high. This is when you must be extra cautious. Almost every year in the monsoons, we comes across accidents in cities which are more often, a result of drivers inability to judge the flooded road which ends up in a mishap. Just have a quick glance as how to go ahead in such situations to make sure that this monsoon (and of course more to come), you do less of worrying and more of fun-filled driving.
Never attempt to cross such sections at higher speeds. As they say a hidden monster is worse than a visible beast. You never know, the flood may have washed off the entire section of the road.
Re-routing is the best way out. Look out for alternative routes which may not be having water-logging, however if you have no other choice then, make sure you slot your car in first/second gear (before entering the water) so that you have enough torque to move steadily without frequent shifting. It is worth noting that frequent gear shifts in such conditions can be suicidal since it may lead to water entry into the exhaust.
Try to keep revving the engine (slip theclutch) so as to force the water out of the exhaust.
The safest bet would be to drive in the middle of the road where the depth of the water is likely to be the least.
After you have driven through such a stretch, test your brakes so as to check for their effectiveness.
Last but not the least, make sure you dont splash the water on the pedestrians or the 2 wheeler riders.
​
Happy Driving!​
Last edited: