Joined

Aug 19, 2012
Messages

2,429
Likes

461
Location
Hello TAI'ians,
I m proud that we had 3 Swifts in our family.1st Swift is our own Silver Shark,which had done 73000 Km in 2.8 years,2nd Swift is my brother's White Shark,which had done 20000 Km in 15 Months 10 Days.Now,we bought another Swift for our Company.Previously,we had 2009 Vista Aura in Cavern Grey Color,which had done 1.8L in almost 3 years.It had ran freely without any hiccups except clutch overhaul.Otherwise,it had run freely.So,Vista needs a replacement.Our budget is 7 Lac.So,Dad had decided to get Swift for Company.
So,we booked Swift on July 3rd week.
Variant-VDI
OTR Hyderabad-7.2L
Color-Silky Silver
Km Ran-12534 Km in 2 Years 20 Days
Accessories installed so far-Pioneer CD Player,Pioneer Front Speakers,Side Door Protectors and Bumper Protectors.
Dealer-Acer Motors-where we had bought our Silver Shark.
Manufacture Month-07/2012
Delivered on-2nd August 2012
Car is running with stock Bridgestone S248 165/80R14.No problems so far.
The Car's daily running is 250 Km/Day.Car monthly running is about 5000 to 6000/Month.Per year is about 60000 Km to 70000 Km/Year.
+ves
+Fun to drive factor
+Maruti Servic.
+Niggle Free
+Smoother Engine than my Silver Shark
+Front Seats are super comfortable
+Excellent FE and
+Maruti Resale Value.
-ves
-I hate Maruti company, but I love Swift more than Maruti and
-Rear seat space is worse than others.My board is not comfortable with Swift.
People who want nice Fuel Efficient Diesel Car,FTD Factor.Swift is the best vehicle

.However,this Car will not be at our home.It will be at our company board's house.
We didn't consider any Car before buying Swift.
Tomorrow or day after tomorrow,we are taking this Car to my hometown.
Today,I checked the Average FE.It is 18.5 Km/l

.
Thank you Maruti for providing Swift in our Indian Market.
Our previous Company Cars before Swift are,
1.Indica Non V2-2002 till 2005-Done about 2,00,000 Km-Replaced with V2 Turbo.
2.Again Indica-But V2 Turbo-2006 till 2009-Done about 2,40,000 Km-Replaced with Vista Aura Quadrajet and
3.Vista Aura Quadrajet-2009 till 2012-Done 1,80,000 Km-Now replaced with New Swift.
We used to take our Indicas to my hometown,but,after getting our own Silver Shark in 2010,we stopped taking our company vehicles.But,when we have immediate emergency,we used to take Vista.
I m posting our company's Swift Pics.
1.Swift's Front Look.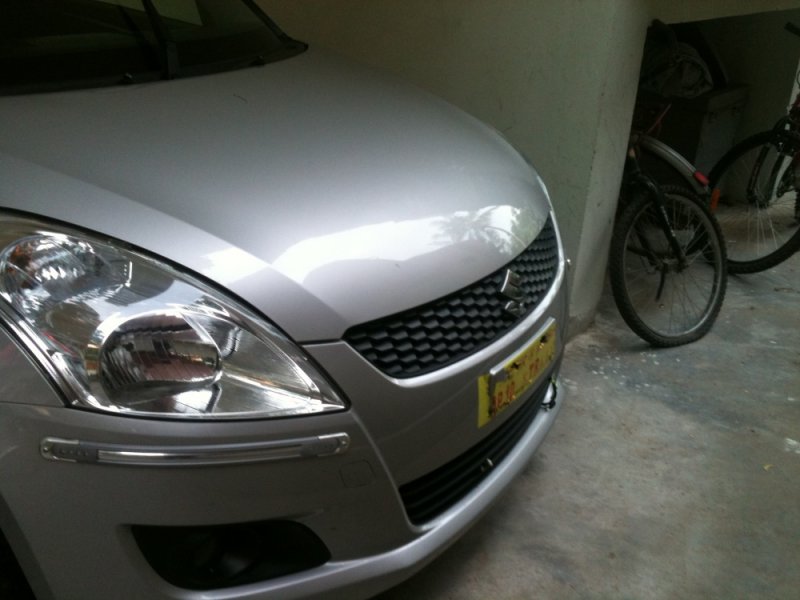 2.R.H.S Look.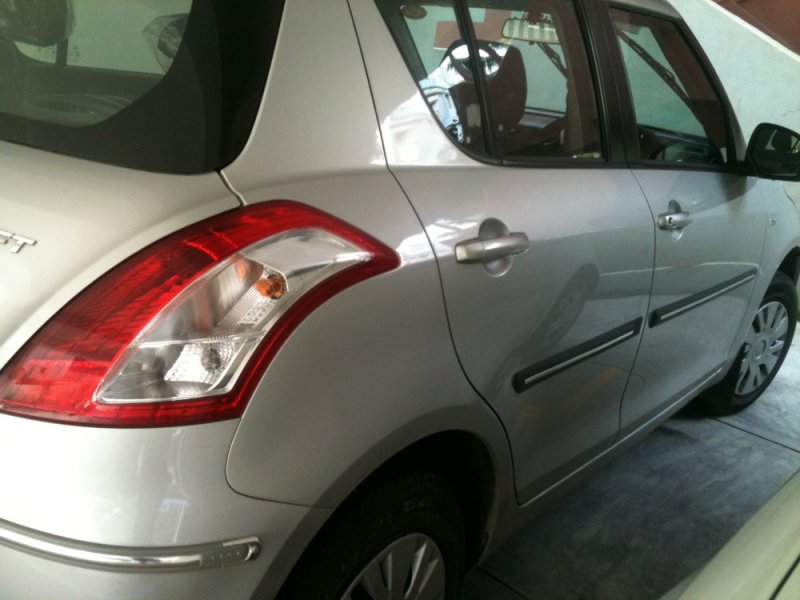 3.
'S'
Badge.
4.L.H.S Look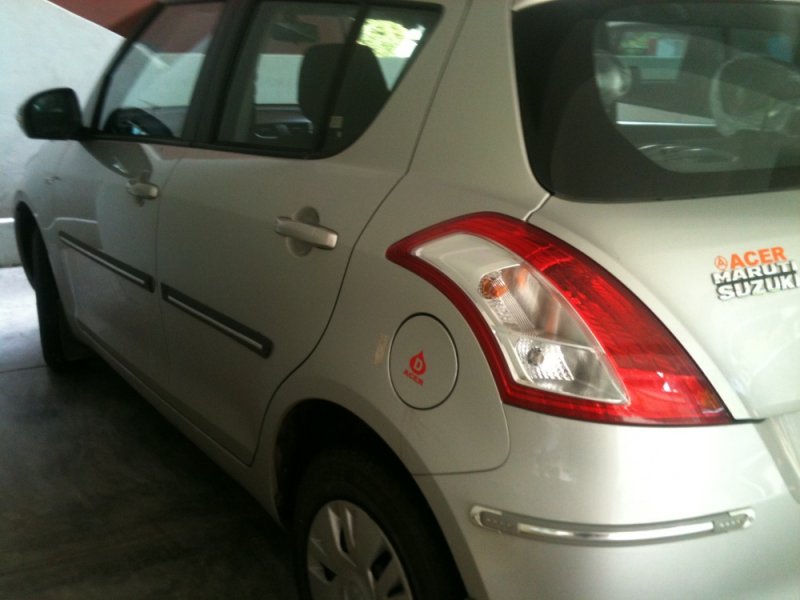 5.Jazzy Odometer with an impressive 18.5 Km/l Average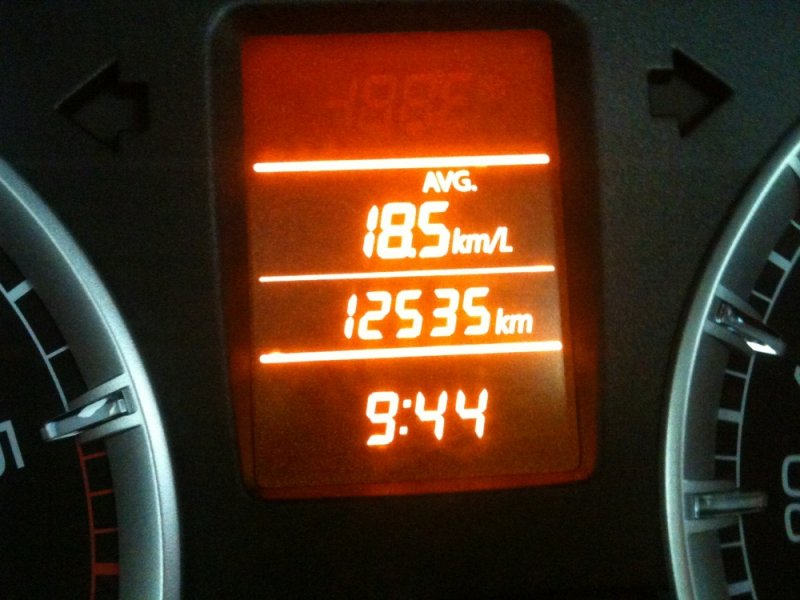 6.Pioneer DEH-1490UB
Tomorrow,leaving to Warangal in this Car at early morning

.
Last edited by a moderator: