Joined

Feb 26, 2013
Messages

915
Likes

734
Location
Hi All,
First of all I would like to thank all of you for helping me make the decision to choose between Safari, Scorpio and XUV.
After a lot of research, test drives, contemplation, financial plannings and persuading the better half I booked a Tuscan Red XUV5OO W8 on 22nd December (would be wifey's birthday), but was not able to take the delivery sooner because of financial constraints. Now after the finances were in place took the delivery on Saturday (9th Feb, 2013).
Background
I have been always a fan of automobiles be it cars or bikes, but cars always took the soft spot in my heart because of the stability and safety they provide. This was how I used to think before I got the Yamaha FZ-16 (3 years back) and, man oh man, the soft spots changed places drastically. I am now an avid fan of bikes, Yamaha in particular and have been dreaming of a liter class from a long time now. But last year a friend of mine passed away on a motorcycle, this brought me back to think that no matter how carefully we ride or how much gears we are wearing (and I particularly wear my LS2 Helmet, Safety Shoes, Armored Riding Jacket and Full Gauntlet Kevlar plated Gloves even while going to drop my fiancée off to the bus stand which is like less than a km from home), India and Indian traffic is no place for a biker, there are always people driving haphazardly, bus drivers trying to mow down everyone in their path. The last nail in the coffin was my parents' decision when I asked them if I could buy a big bike (with my own hard earned and hard saved money) and the answer was a BIG NO from my dad. He said the same things which I was worried about. Funny thing is it is easier to convince your parents if money is the problem but you can't advocate a big motorcycle when the counter argument is Safety and I for one can't keep them and my to be better half always worried and tensed whenever I go out for a ride.
Present Situation
Coming back to present, from the past one year I was looking out for a car which we will be fun to drive and have at least the basic safety features (ABS and Air bags along with side beams and crumple zones). Budget was around 12 lakhs but I was also looking for some value for money. Test drove many cars sedans, hatchbacks, SUVs; majority of them were not that fun to drive and/or lacked the features. I never took notice of the interior build quality as I am upgrading from my parents' Alto. After a lot of thought and financial planning finally decided to either go for a sedan or an SUV majorly because the good hatchbacks either didn't have the safety features or they were charging exorbitantly high for even the basic Air Bags and ABS. Test drove the all favorite Honda City, Nissan Sunny but after just two test drives decided that I need an SUV.

Reasons for an SUV
The reasons to select an SUV over a sedan were:
1. If I am spending 10-12 lakhs on a sedan then why not go for an SUV which can seat 7 people. I wanted a 7 people seating because no matter how and where we went we always ended up with more than 5-6 people in a car be it with friends or family. So the duster was out of the picture there and then itself.
2. Secondly, if we look at Indian mentality the bigger the vehicle more the space is given to it by other road users. This one time when I was test driving the XUV a Beat owner actually gave way without even me honking and people were waiting at the intersection for me to pass.
3. Thirdly, Indian roads the better ground clearance helps a lot.
4. Fourthly, the looks. SUVs in general look much more intimidating then a sedan (not talking about the Accord or Cruze here they are a league of their own in looks department)
SUV Comparos
After I was decided on buying an SUV the hunt began for the most value for money SUV as buying a good SUV would mean stretching my budget a lot. The initial contenders were XUV, Scorpio, Safari and the Safari Storme.
Scorpio
Scorpio was ruled out by my fiancée in the looks department however, she did like the seating and the commanding view of the road and the fact that she was able to see the bonnet a bit. So that was the end of Scropio. NOM to current and future owners.... Beauty lies in the eyes of the beholder.
Safari/Safari Storme
When it came to Safari I contacted 2 dealers in Pune and went to their showrooms. In one Pandit automotives on the old Mumbai-Pune Highway my friend and I stood for around 10-15 minutes even to get noticed. The functioning and the showroom looked like we were standing in some government office where no one was bothered about us. Finally had to approach one of the "desk" ourselves and then we were showed to the Safari "desk". The person over there was least interested in selling the car or maybe we did not look like potential customers to him but still at least have the courtesy to properly describe the car and at least show us one, forget the test drive. Finally we had to ask him about everything. When we asked him about the test drive he bluntly refused saying "sir, aaj gaadi nahi hai" (sir vehicle not available today), even when we can see people getting out of a test drive vehicle outside the window, was put off by the whole attitude and decided that I am not buying a Tata car ever. Then I approached another Tata dealership on my way back from test driving an XUV, just to give them another chance. The people in this dealership were well trained and the dealership looked professional and a warm welcome and everything was there. We were even asked to check out the ARIA even though we said it is out of my budget. Finally, took a test drive there if the mighty Safari and I was not pleased the gear shifts and steering were harder than my dad's 12 year old Alto. The engine was screaming horribly (not talking about the diesel clutter) and had to use my complete strength to u turn the Safari which was not the case with XUV or even the Scorpio. This was all in a brand new vehicle which was run only 40-50kms. That was the end of my tryst with the Safari.
The Storme lost out on the price of the vehicle. The Ex showroom for the variant with abs and air bags was 12.3+ which was no where the worth.
Quanto
Somewhere in between had a small stint with the newly launched Mahindra Quanto as well, it fitted my budget and my major requirement of the 7 seats pretty well for short rides and had all the basic safety equipment. So went to TD the vehicle. In the first glance it looked good from the front but the rear end looked like it was chopped off from the Xylo with a Samurai Sword but still it was OK as I would have saved around 5 lakhs for the top end Quanto when compared to the XUV. Took a TD the first impressions were quite good as the performance was good with light steering and a good enough clutch, but as soon as I gained more speed (read 70-80kmph) on the Pune Nashik Highway the car began to bounce like I was sitting on a pogo speed even for the slightest imperfection in the road, tested some more by a sudden twist in the steering and saw the passengers in the rear view mirror, they went from one corner of the vehicle to the another. In my opinion that car is not meant for highways and is good enough only for city driving.
XUV
Now comes the XUV. I am not going to go into the details of the vehicle as much has been said and written about it all over the place and by people who are better writers than I am. I will be just stating how I felt about it.
Test drove the XUV a couple of times and every time I was grinning like an Idiot after the drive. Be it the looks of the vehicle, the seating comfort, the drive train, clutch, braking efficiency, electronics be it anything I was mightily impressed. Took my fiancée to see if she will be able to dive it or not mainly by checking out if her feet and hands can be placed properly. She was smitten by it. The initial niggles and issue thread on other forums and cases of clutch failures and wheel braking did play a part when I was thinking about the XUV but the way these issues and the customers are handled by Mahindra made me take a leap of faith and we decided that XUV would be our first car. Initially, I was confused about the variants and a war in my mind between the W6 and the W8 was going on, majorly because of the financial constraints but at that time my fiancée asked me if that extra EMI will pinch in the long term, I said No it wouldn't matter after 1 year or 1 increment so she said then it would make sense to buy the W8 because we will be paying an extra of 1.7 lakhs and we will be getting 4 more Air Bags, ESP, Hill hold, and Hill descent. We never cared about the fancy touchscreen or the leather seats or the alloys. So the decision was made for the W8. The color was always a Red.
Finale
The final on road price was 15.36 lakhs including rto (got the older pricing, including 0 dep insurance of 34k) and other stuff. The freebies include:
1. Reverse Camera
2. Side body Moldings
3. 3D floor mats
4. Body Cover.
Now I will let the pics do the talking.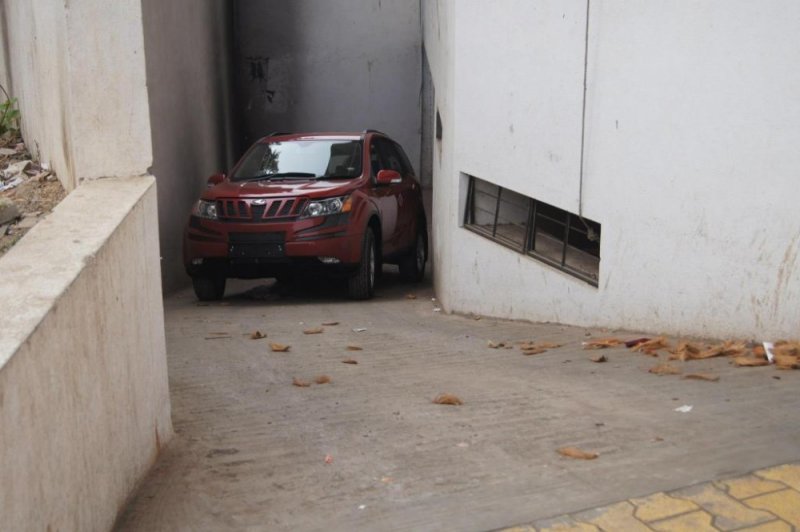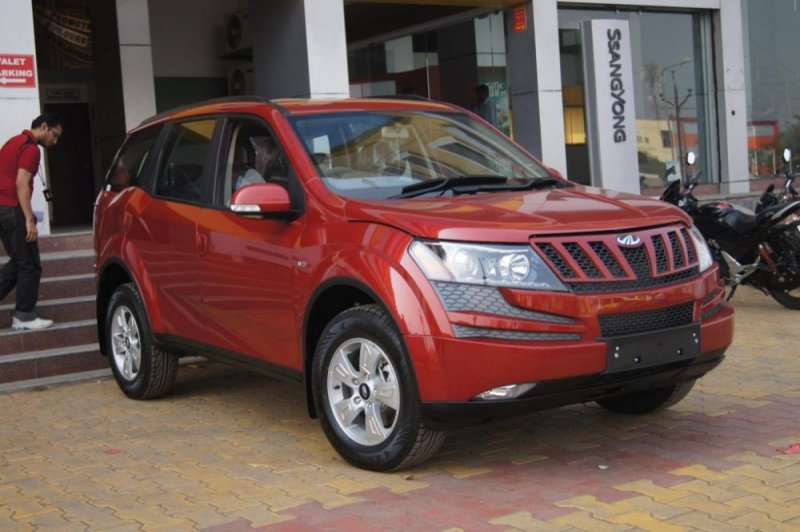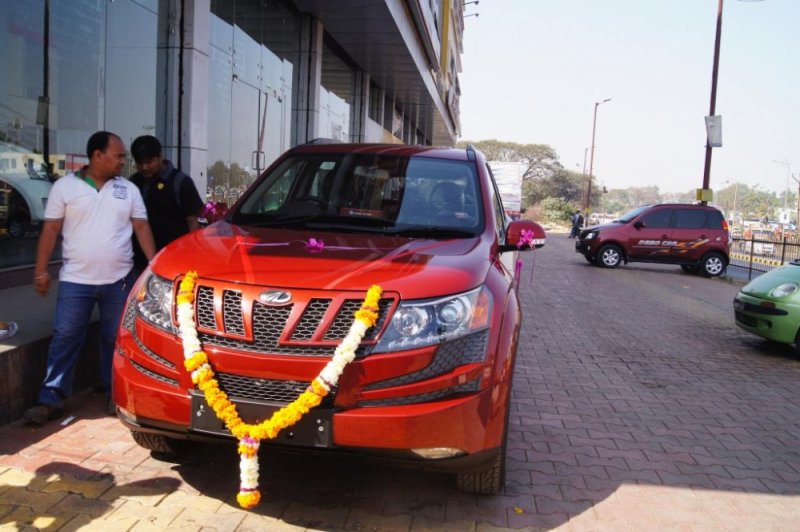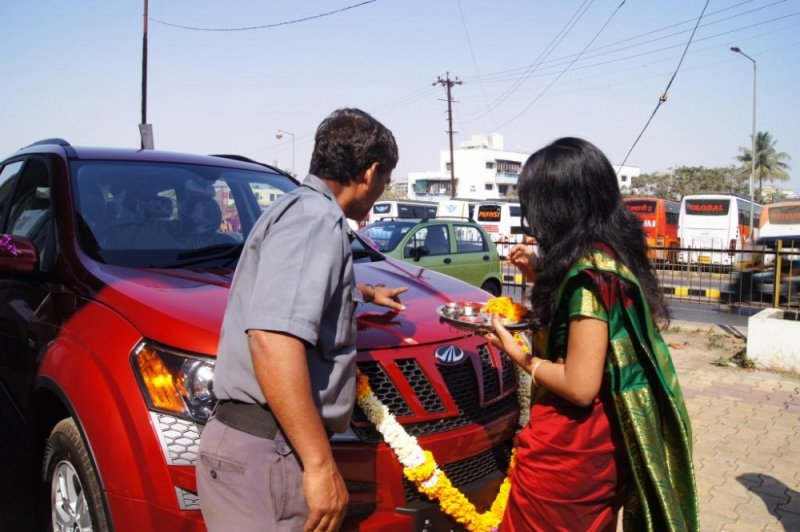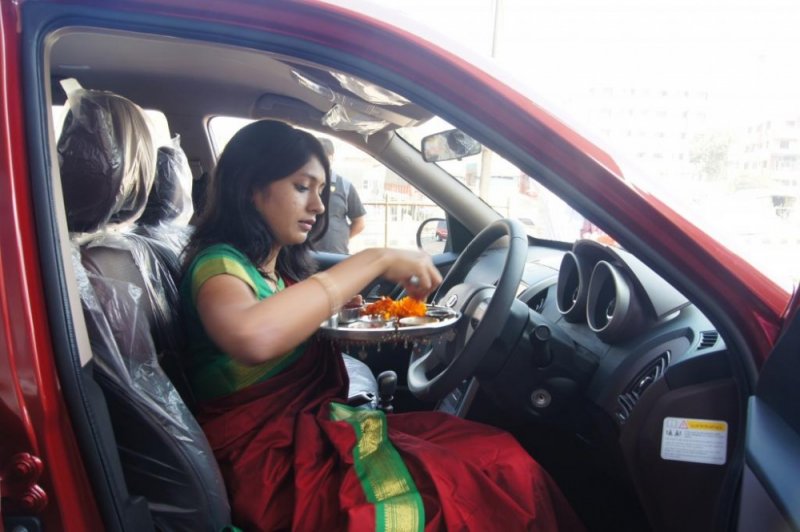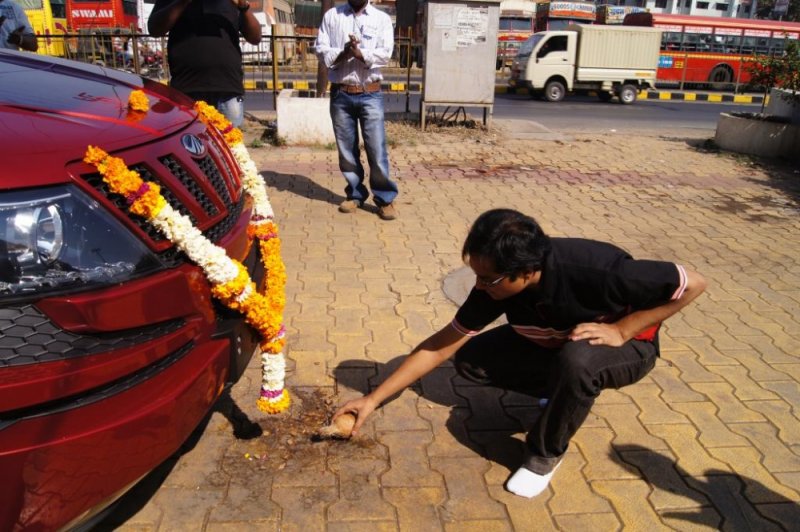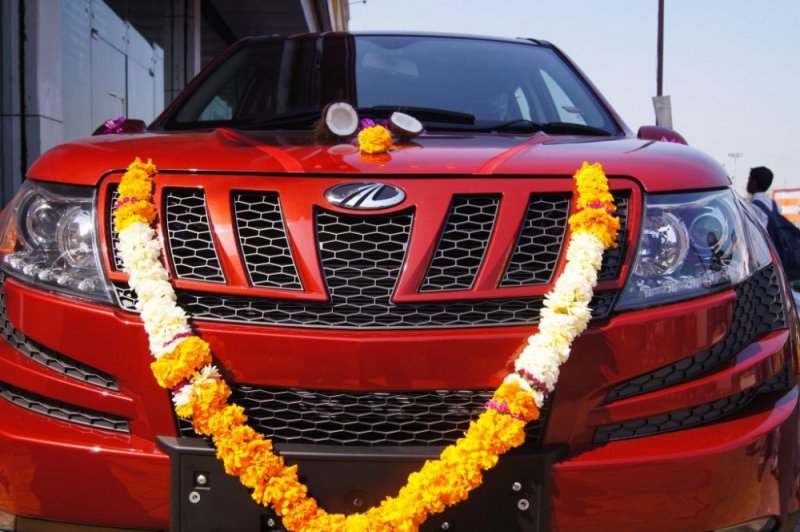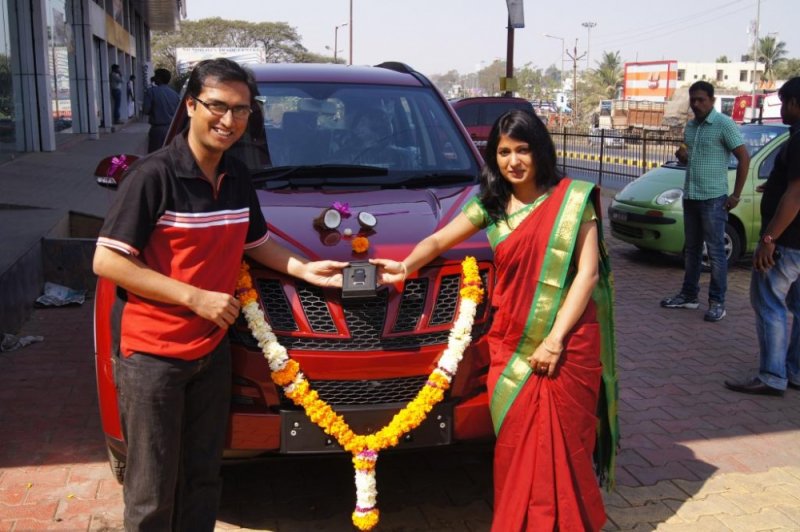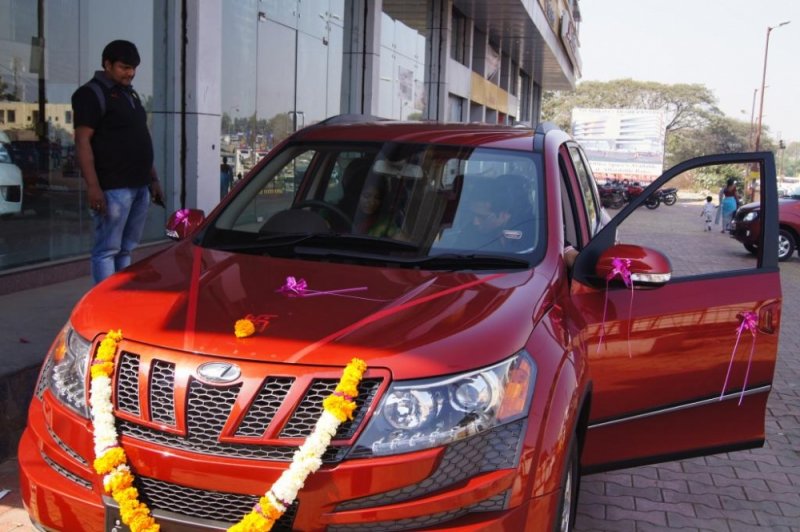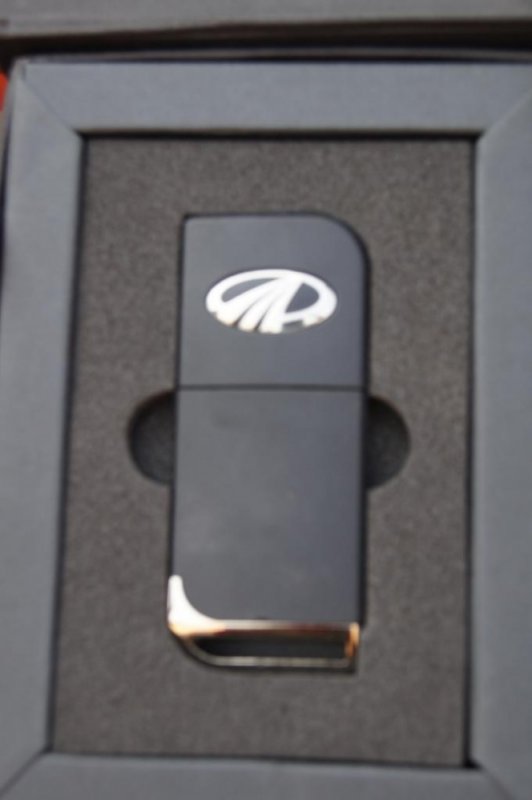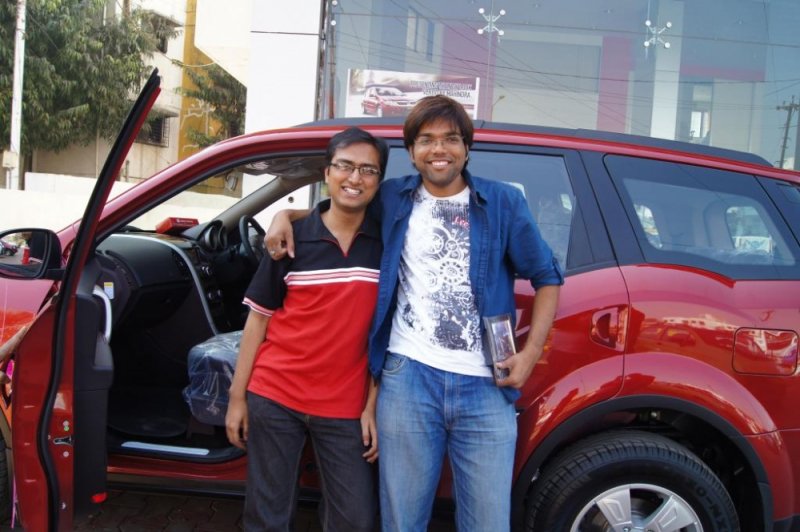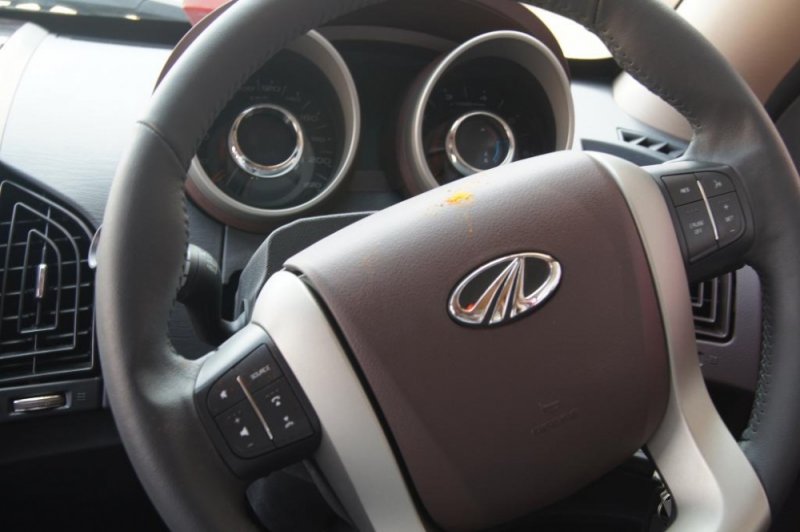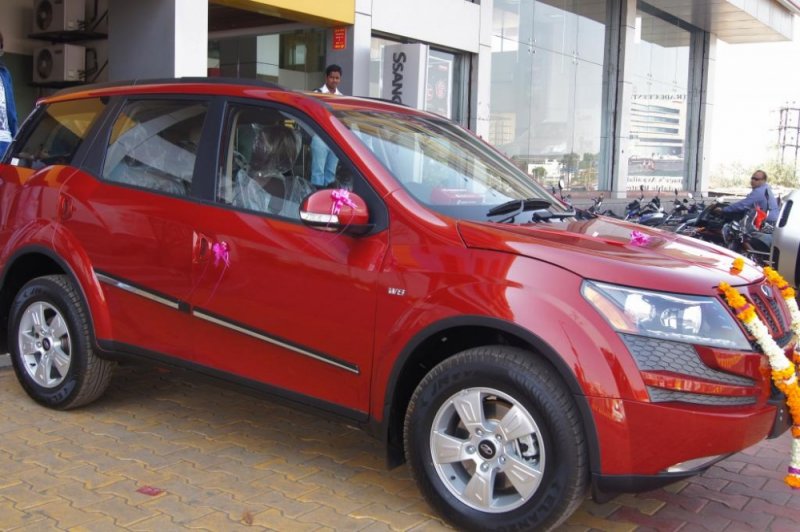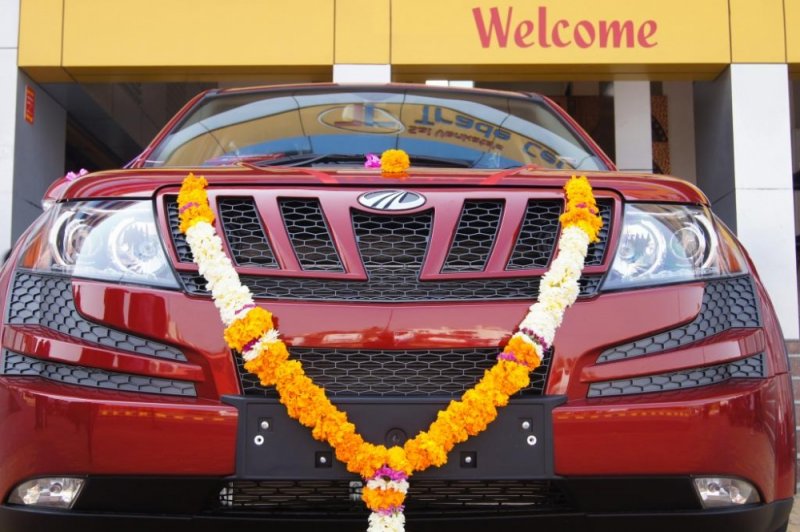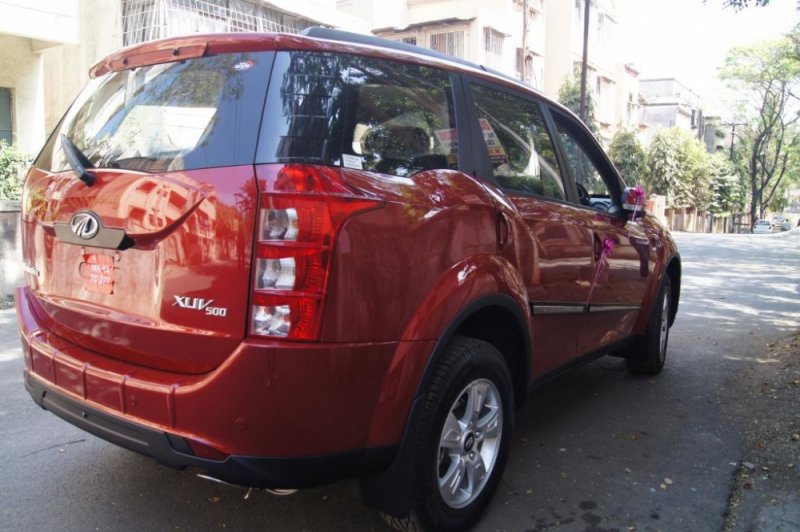 Last edited: