"Sunny Days Ahead"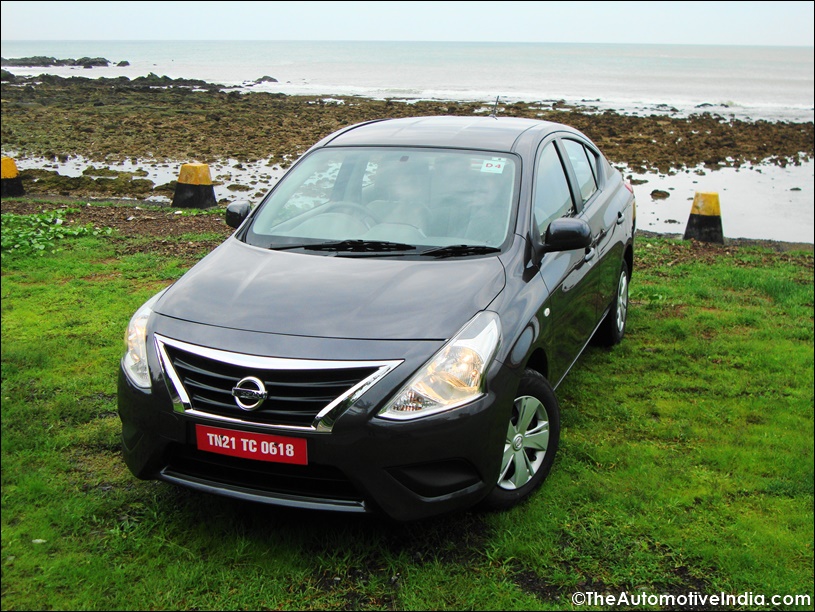 Nissan Sunny Review Synopsis: Nissan Sunny price tag is between Rs.7.4 – 10.01 Lakh (Ex.showroom, Delhi). It officially launched in India on 3rd July 2014.
​
Calling the Andaman & Nicobar Islands simply untapped and fascinating will be quite an understatement. I admit; it was the first time when I was as much excited about the location of a media drive as I was about the car itself. Five hour long tiring flight with a layover of three hours due to bad weather, this event better had to be worth it. No surprise, it indeed was. Upon landing, I could sense that scenic atmosphere of this miraculous location had already started affecting me. To complement it, was a fleet of facelifted Nissan Sunny and well-polished chauffeurs to drop us to the hotel and we were all-set to be a part of this exhilarating Sunny Odyssey.
Those twisty and empty stretches may tempt you to bring out the enthusiast from inside but is best avoided for the following reasons: 1) it's India after all. Livestock can appear out of nowhere anytime, so could the humans. 2) Sunny isn't the car to be driven hard. 3) This location is so involving that you would rather want to enjoy each moment. Precisely the reason why a sedate car like Sunny made enough sense in this kind of setting. Nissan introduced Sunny, also known as Almera and Versa elsewhere, in 2011 in India with high hopes to establish itself in the mid-size segment but sales miserably took a hit due to an ever strengthening competition. The Japs believe that now is the time to answer. This mid-life makeover which goes on sale pan-India on July 3, more or less incorporates cosmetic changes from the inside and out while engines remain untouched.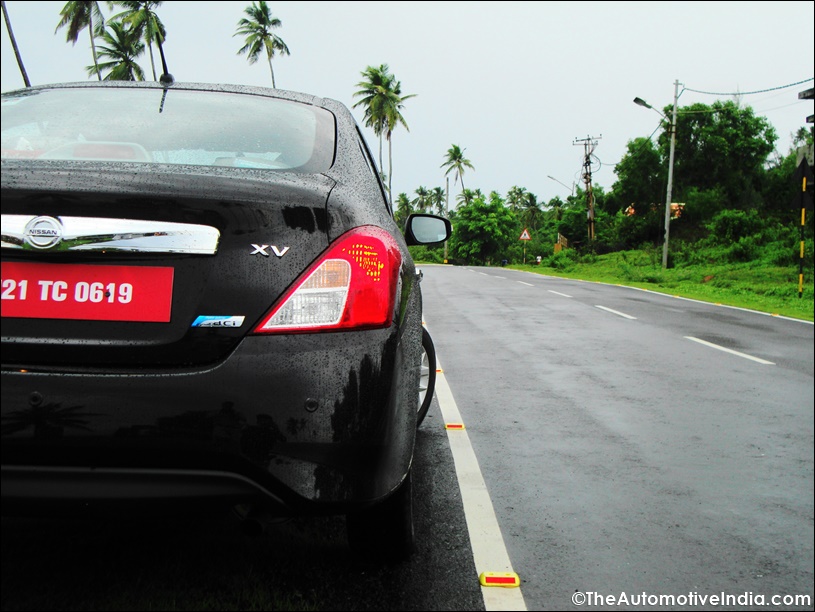 ​
Youn' Sunny that we first saw in 2011 has now grown up to become more handsome and charming. It retains the same mini-limo like aura but has been fine-tuned to reflect Nissan's new family design with boomerang headlamps, V-grille and a more sculpted bonnet. In other words, the cute'ish front looks are displaced with a much more mature design even though the tweaks are limited. There's also uncannily heavy dose of chrome running around the car, straight from the wide grille to bumpers to the trunk garnishing. A chrome stripe on the front bumper's airdam is particularly unwanted but may nevertheless be a cup of tea to some customers. Though (thankfully?) this bling isn't a part of lower variants. Side profile still holds true to the Nissan's highly popular
caaar
advertising campaign. With a wheelbase of 2600 MM and well-utilized at that, it makes an ideal executive's sedan.
New Y-shaped 12 spoke alloys are another center of attraction. Chikuya Takada, who heads Nissan India's product planning department in Chennai, has informed us that machined alloys as seen on Terrano maybe available sometime soon. In fact, at the launch, New Sunny will also be offered in a unique purple exterior shade (color of our test car) which although appears blackish in these images but sparkles up under sunlight. It's through such minor but noticeable bits where Nissan has attempted to increase premiumness of this car. Some more examples include outside rear view mirror integrated indicators on top-end variant as well as a shortened antenna which is mounted towards end of the roof. The rear design continues to remind of the former Sunny with exact tail lamps, though apart from the fact that there's a chunk of chrome on top of the number plate area. Also, the rear bumper has been slightly altered to make it look sportier.