Nissan, the same automobile manufacturer whose name was not very familiar to Indians until last few years, is now trying best of their efforts to grab hold of the Indian hatchback segment. First, the launch of Micra as their test car proved to be reasonable enough but now to hit hard on the market, Nissan is planning to launch two competitive products that will be placed below the Micra.
Model.1: Nissan K2 (Codename)
This car will be placed right below the Micra when it launches next year in December 2012. It will use a two generation old Micra platform and the current Micra's 1.2-liter petrol engine, which is capable to produce fair fuel efficiency figures.
Model.2: Nissan I2 (Codename)
This mysterious model will sit in between the Nissan's ultra low cost car and the K2 in order to provide sleepless nights to the current segment leader - Alto. However, there is no concrete information about the exact specifications, yet. Now what will be more interesting to watch out is whether Nissan can survive as being a new car maker, in such a stiff competition in hatchback segment where each one already has their own fair amount of share. Probably yes. Probably no. But only if they keep the strategies right.
Old generation Nissan Micra on which the New Nissan K2 will be based.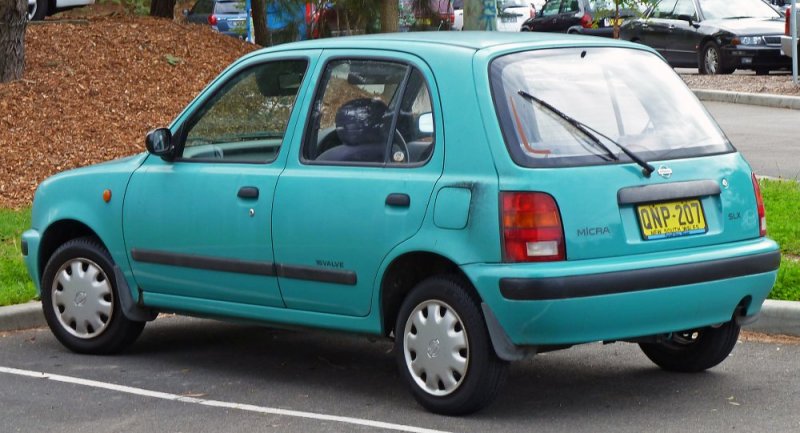 Image Source: Random Google Search
Drive Safe,
350Z