Joined

Sep 3, 2013
Messages

901
Likes

2,295
Location
Nexdigitron Ace Car Dashcam - The First Review in INDIA
Good Day
Hope, you have gone through my new Exhaustive Thread –
The Dash Cam Buyer's Guide.
(Please, if not yet!)
I have decided to go for a dedicated DASHCAM for my IGNIS.
My Choice / Preference is limited.
The budget is around Rs.5000, that inclusive of Memory Card and CPL filter.
This would be my first Dash Cam, so decided to go with a basic model but a better one, with this configuration at least:
True FHD 1080P video, clear day and night images.
Wide screen playback @ 16.9 or 16.10 aspect ratio.
Only Front Cam now.
Advanced features like GPS, ADAS, Parking Monitor are not necessary.
I narrowed down to these three popular Dash Cams in the market after careful analysis.
70mai Pro Plus+ A500S
– Very popular Dash Cam but rejected as more than my budget and for the 4.3 aspect ratio playback in 3K mode.
70mai Dash Cam Lite 2
– I liked the image & color saturation of the Dash Cam but rejected as little more than my budget and the 2-inch LCD screen is not really crisp.
NEXDIGITRON A3
– Its very much within my budget. I liked the simple design. Understood better than the competitor's models like QUBO Car Dash Camera Pro, DDPAI Mini Dash Cam in the same price range.
I was about to order…
But, I selected a different one and placed order.
Why?

I ordered completely a different one from Amazon and waiting for it.
ORDERED:
NEXDIGITRON ACE Car Dash Cam
(NON GPS MODEL)

The reasons: Expecting a better performance than NEXDIGITRON A3 due to
F1.8 Aperture for better image,
Better USB C Type connector.
Novatek NT96562 Main Processor
Five minutes recording clips available
All popular budget models are almost same price
Minimalist 330° rotatable design, in cabin focusing provision.
Newly launched @ special price
Made for India – checked globally whether any such model is generic or available in different names -not found.
Both Dash Cam and CPL filter are Amazon Returnable.
Price is same at Authorized Dealer and Amazon, after Amazon's promotion discount/ deal sale.
Further 10% Citi Bank CREDIT CARD discount for electronic items.
All other features are same as in budget models - Full HD 1080P, 6 Glass Lens, 140° Wide Angle, Super-Capacitor, G-Sensor, Wi-Fi, and up to 128GB storage supported (Except, 24H parking mode).
I have taken the risk as no one reviewed this Dash Cam so far.

Let me try, it should satisfy my expectations, if not, I will return it safely, and look for an alternative.
GOT IT !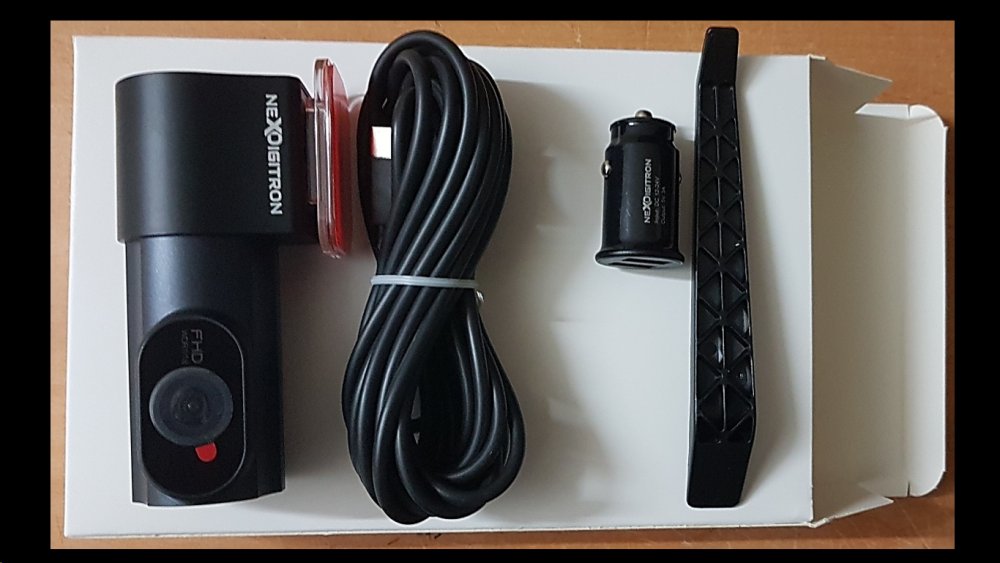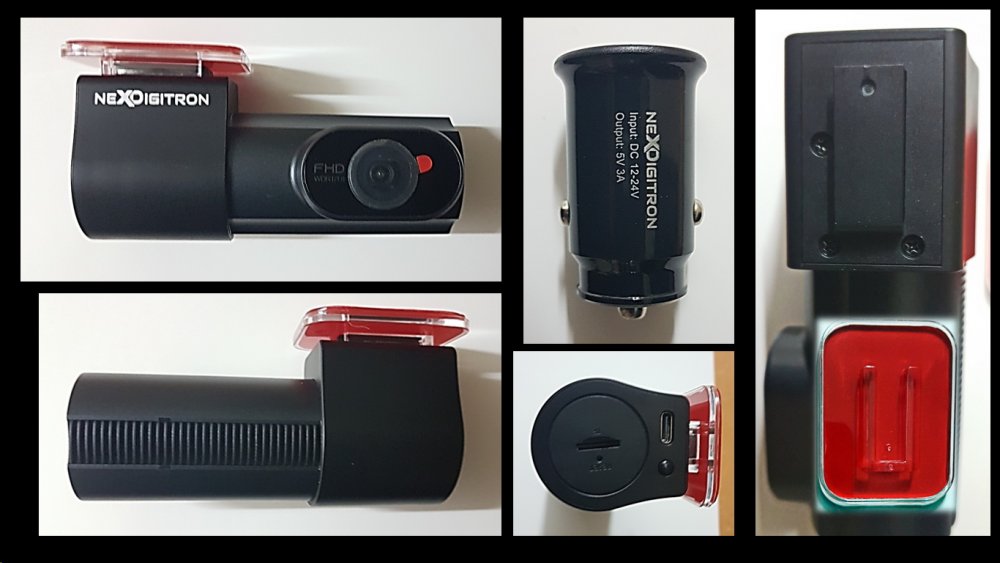 USEFUL VIDEO & GUIDE:
1.
NEXDIGITRON ACE Dash Camera with GPS Logger - Unboxing & Features
2.
Installation Guide
This is my observation:
What You may like:
Minimum form factor, easily hidden behind IRVM.
Good Quality design & structure
Works flawlessly
Indian accent Voice Message
Dual USB charger
Wide screen playback
Video recording format is MP4, easily playable in PC or TV.
Night time videos are good.
Wi-Fi streaming is very good.
The Chinese App OnReal (Available in Google PS)
Samsung EVO Plus 128GB micro SDXC UHS-I U3 130MB/s Full HD & 4K UHD Memory Card with Adapter (MB-MC128KA), Blue works flawlessly.
Value for Money.
What you may not like:
Video Color temperature is neither natural nor over saturated, but warmer that looks little yellowish during sunny, day time.
Video recording format is MP4, not the latest advanced compression format H.256
No provisions for parking Monitoring.
I did not find CPL Filter's significant effect.
The Chinese App OnReal has limited functions (but adequate for a budget model)
License Plate Readability:
I never figured this Dashcam would be able to read license plates very well but it would at least show that I wasn't at fault in an accident if so.
Honestly, it's okay for very nearby vehicles in day time. It's not possible for vehicles little far away, smaller license plates of two wheelers in day time and also at night due to white reflector background of Indian License plate. But, yellow commercial license plate visibility is better. It's not fair to expect much from a budget Dashcam. High-end 4K Dashcams @60fps may be able to do it better.
NEXDIGITRON ACE Dashcam : Review & Real time Videos ( Day View)
NEXDIGITRON ACE Dashcam : Review & Real time Videos ( Night View)
NEXDIGITRON ACE Dashcam : Review & Real time Videos ( Rural View)
.
Last edited: