Joined

Apr 21, 2012
Messages

7,901
Likes

3,743
Location
*UPDATES*
Presenting another First Ownership Review of the New Hyundai Elantra at TAI

Another Hyundai added to the garage.
Took the delivery on 26th April 2017. our plan initially was to buy a new car for my dad since i was satisfied with the verna which didn't have any issue besides some suspension work. But as always our plans took a U-turn and decided to buy a new car for myself and that dad will drive the verna.
Initial Budget was set to 15 lakhs. let me take you back to November 2016. we were considering to buy the creta, yes the creta. the car i hate the most just because of the high pricing and various cost cuttings.
Requirements -a 5 seater Petrol car Below 14 lakhs and it shouldn't be a c segment car or a hatchback. Choices were very few.
Renault Duster

: Outdated car. no top end petrol variant but with the best suspension in the segment and above.
Honda BRV:

Wouldn't spend that much for a beefed up mobilio.
Ford Ecosport:

Too old but an excellent car for a first time buyer.
Hyundai Elantra S:

I was reluctant to buy this also , manual AC , no rear parking sensors. Hyundai was known for a feature rich car but slowly they are deleting features from their new cars. i remember the old gen elantra had most of the features standard across the variants. Plus dad was reluctant to buy a sedan again.
Maruti S-Cross

: Another underrated car and i liked it very much but it had a diesel engine. rejected.
That's pretty much it. i was reluctant to buy the creta but my sister and dad liked the creta very much and thought having a Suv will be a welcome change. But then demonetization happened and we put all the plans on hold.
In march dad again asked me to choose a car and i rejected creta for Elantra SX by increasing the Budget by 2 lakhs dad agreed

Pricing
Basic Kit:...........2500
________________________
________________________
________________________
________________________
*Friend recently bought a Tuscon and i bought the Elantra from the same dealer so i got this discount. at the time of delivery my adviser told me the prices have been increased by 1673 rupees and i need to pay it. i politely asked him to adjust the difference in discounts. Effective discount - Rs.30412. Plus i also got 4th year warranty free as loyalty.

**Bought the insurance policy from dealer which includes Zero Depreciation cover , consumables cover , engine and gearbox cover plus tyres and key loss.
Buying & Dealership Experience:


Initially i was happy since i got around 30k discounts but the adviser was really lazy and weird. He specially came home to collect cheques for loan and forgot to get them signed. told him to collect balance cheque and he picked up after 2 days.
I waited at the service center for 2 hours for the delivery because he didn't do all the paperwork. forgot to take sign on some forms related to registration when he came home. didn't do the insurance paperwork. he told me he was delivering some other car but still he had sufficient time to do all that beforehand. poor experience.

Initial Impressions:
Drove the car for 110kms on Delivery day and what a smooth car this is.
The car looks really wonderful , my family liked it a lot since they didn't see the car before in person. they appreciated the space and the rear seat comfort. verna rear seats are a little too low so this was a welcome change.
Gears and clutch is smooth with having a little longer throw than the verna but not tiring at all.
car is silent and road noise is minimal thanks to silica tyres. Only after looking at the Speed i got to know car was cruising at 70kmph.
Dad was very much happy with the interior quality as well. family loved the rear parking sensors and the touch screen navigation system.
For extensive review please check vipul's review
here
. I will keep this short and will update only my experience with the car.
Some pics i clicked before taking the delivery. i hate these ribbons and they also attract unwanted eyes.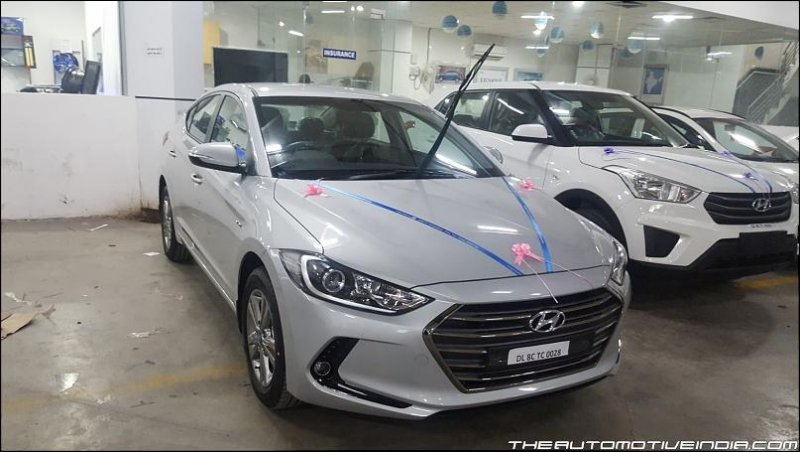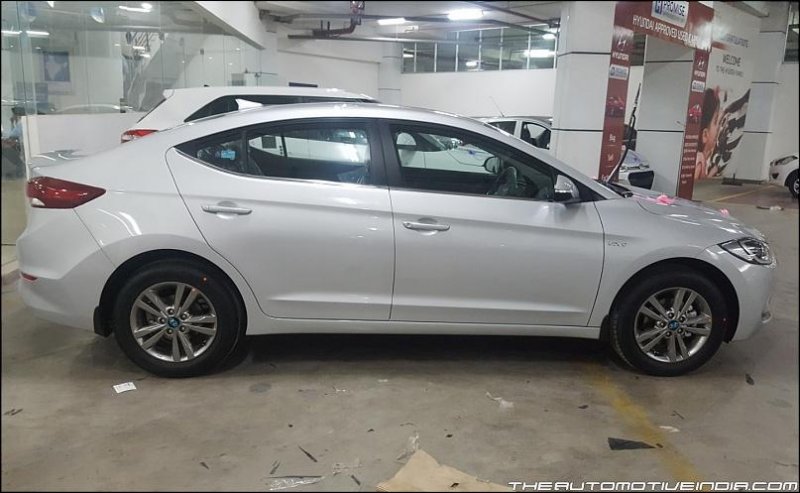 After taking the delivery.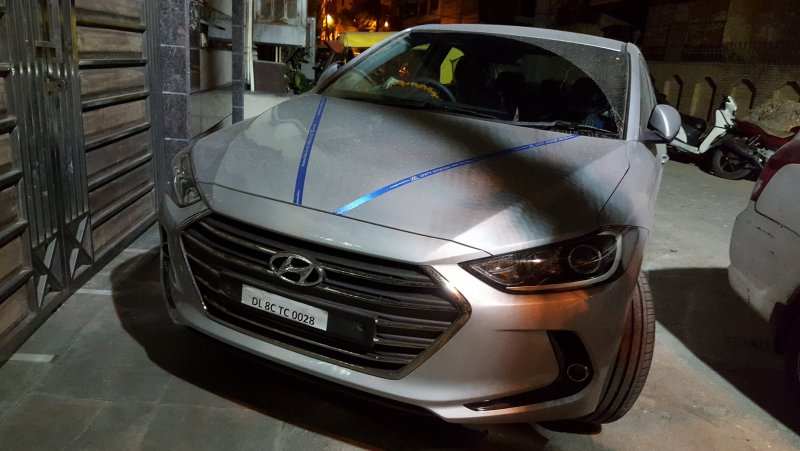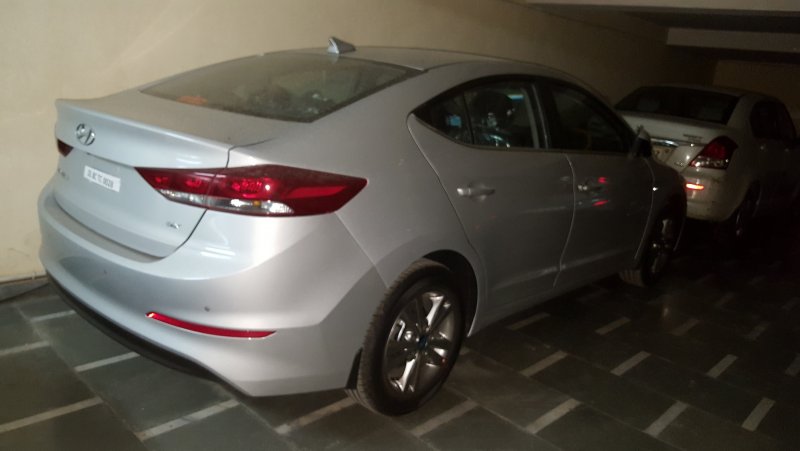 Choco box i received from Hyundai. packaging is so-so. Tata gave a very good choco box while taking delivery of my friend's tiago.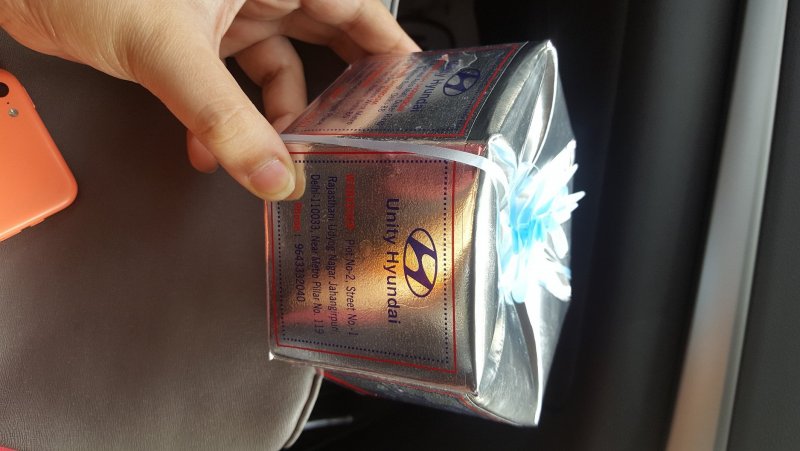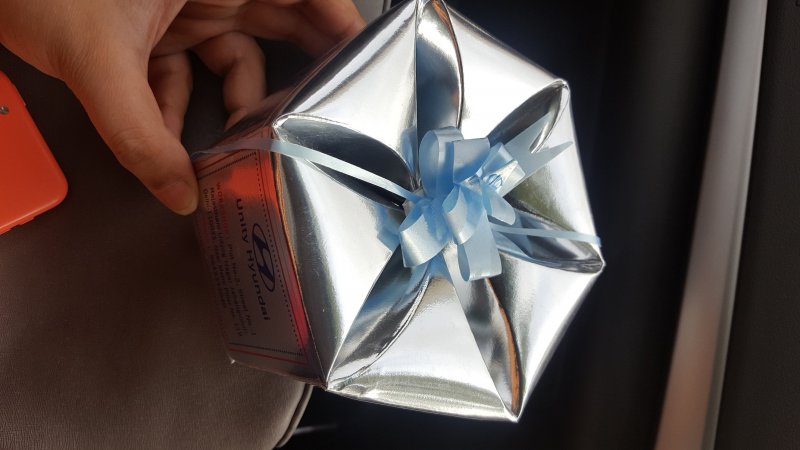 The Infotainment System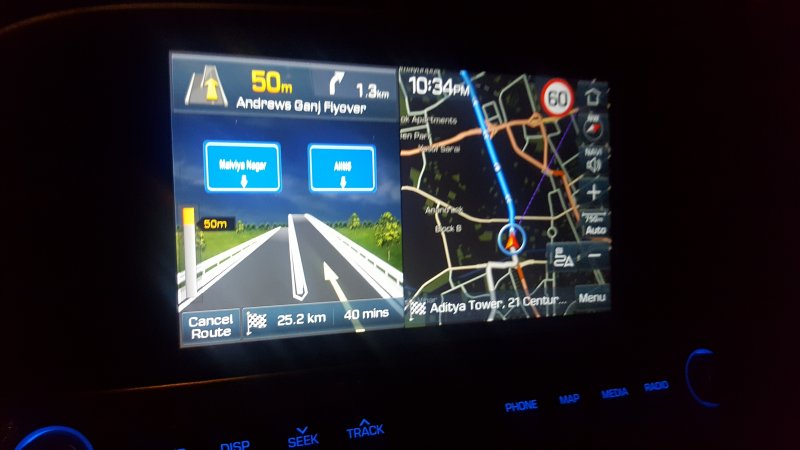 Center Console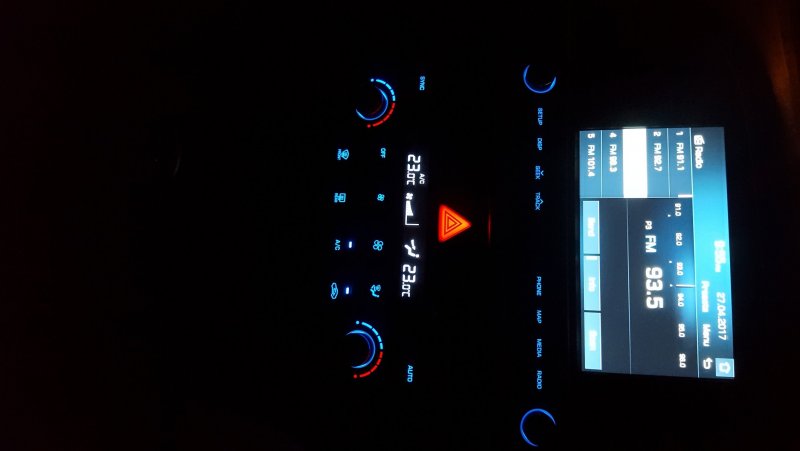 Reverse Camera. Elantra with the sibling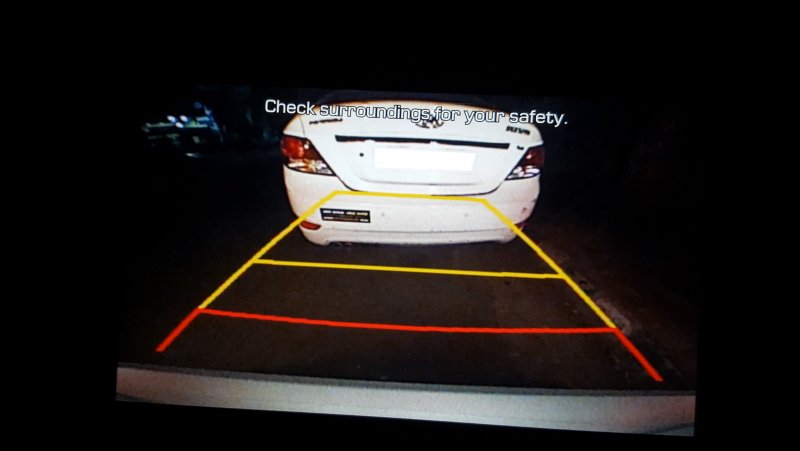 Keyless Entry. both keys are the same.




Leather Pouch which came with the car to keep all the documents in.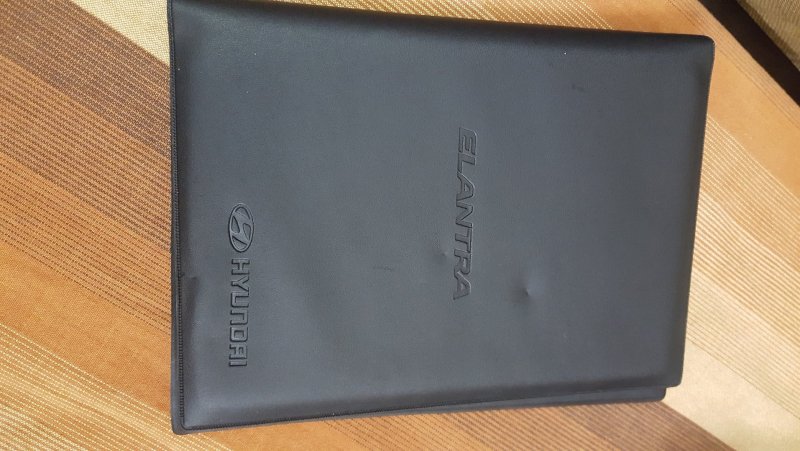 the MID without the supervision cluster.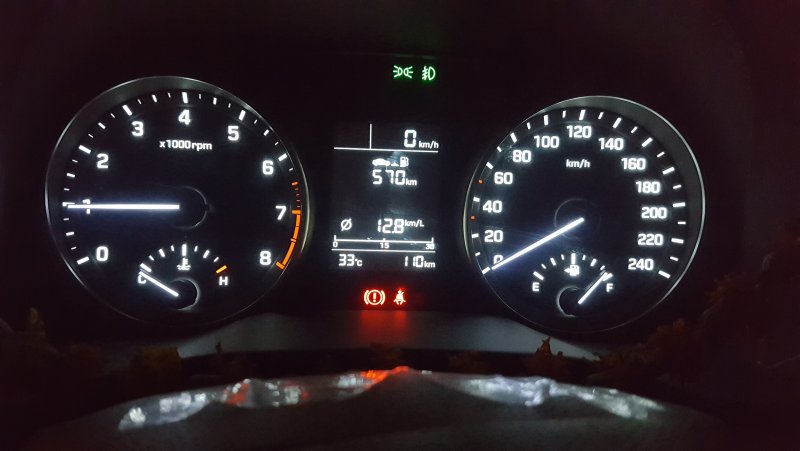 it has 2 trip meters , tells the range , mileage of the car plus an option to turn off the digital speedometer.
Dislikes
​
The Music System is really poor. the sound level is not upto the mark. friend's tucson has much better speakers.
ORVM aren't that great compared to my verna
No chrome usage in the interior plus i am not a fan of all black interiors. I like a combination of beige and black.
No speed Sensing Auto lock
The door lock button besides the door lever doesn't operate locks for all the 4 doors. if i use that button only the driver's side door gets locked. In verna all doors get locked from the driver's side. have to use the different button provided near the power window which i previously used only for unlocking the doors.
Driver Armrest is fixed not at all comfortable to drive with fixed armrest. these little things takes away the fun to drive the car.
Center Console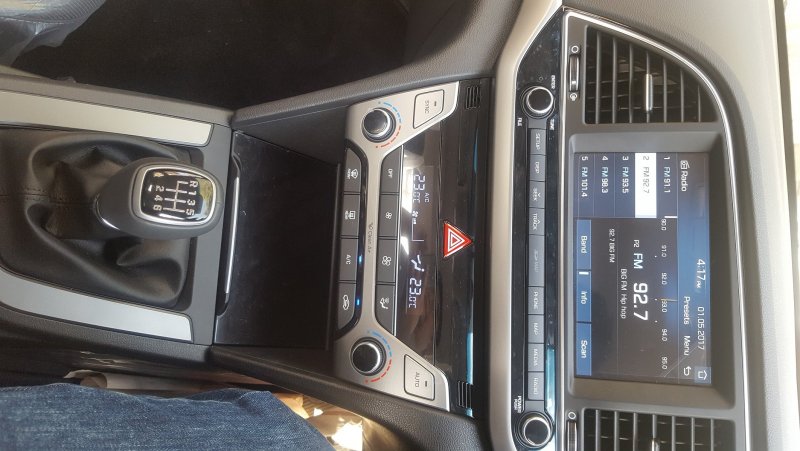 Dual Zone Automatic AC controls.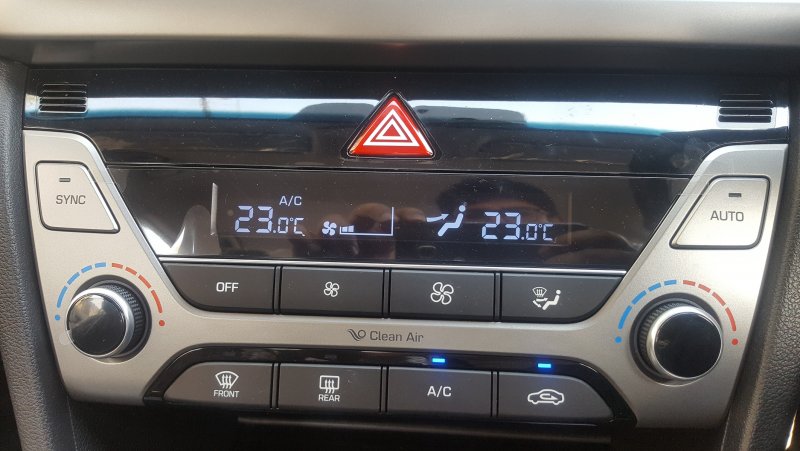 The road noise is so minimal that even the fan setting at level 4 seems high.
Area between the Driver and Passenger
.
2 cup holders but sadly armrest is fixed

Dashboard from the Passenger side.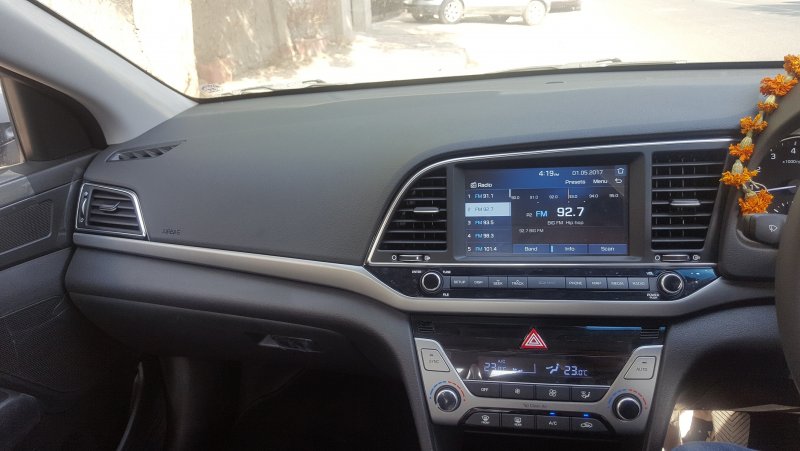 the top portion uses soft touch plastic.
Glove Box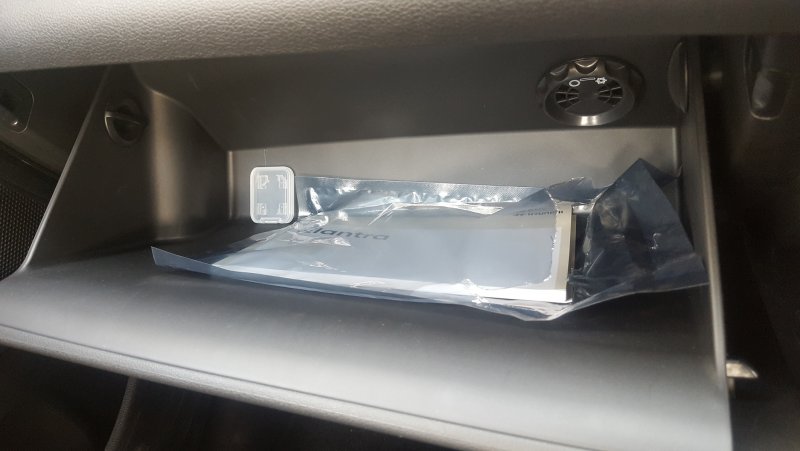 with chilling feature
Just below the AC controls is this compartment which houses a cigarette lighter , 12V power socket , usb and aux connections.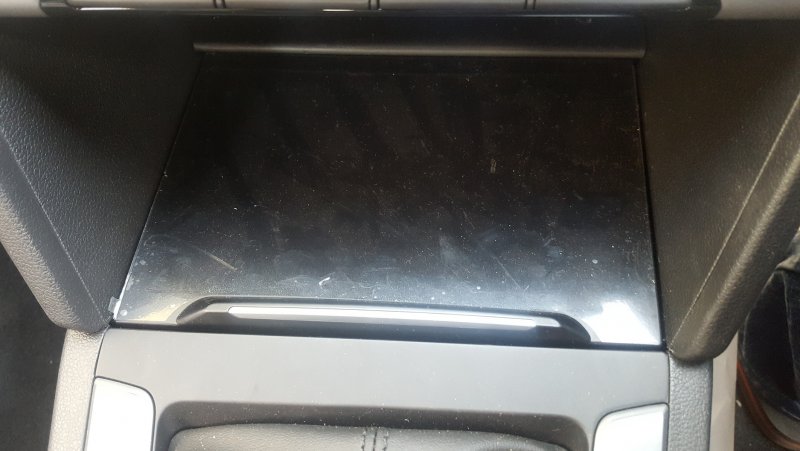 The ORVM.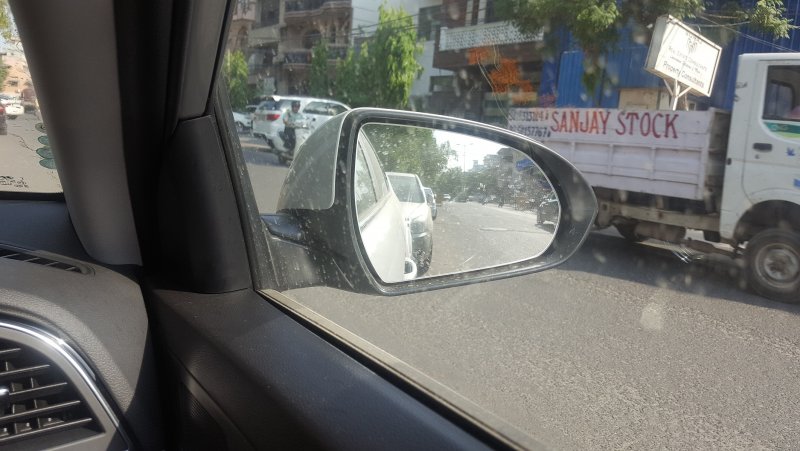 ] i Found verna's ORVM better than the Elantra. visibility is less compared to the verna.

Power Window buttons with auto fold mirror button
.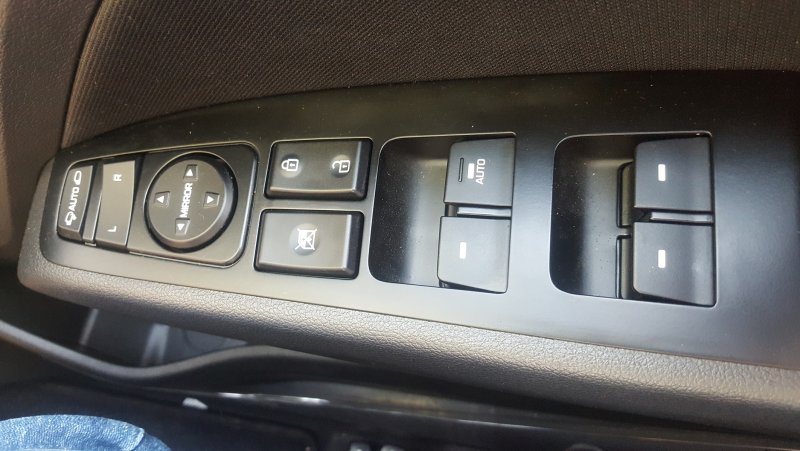 sadly these are not back lit.
The Steering Wheel.
Missing buttons are an eyesore
The Door Lever.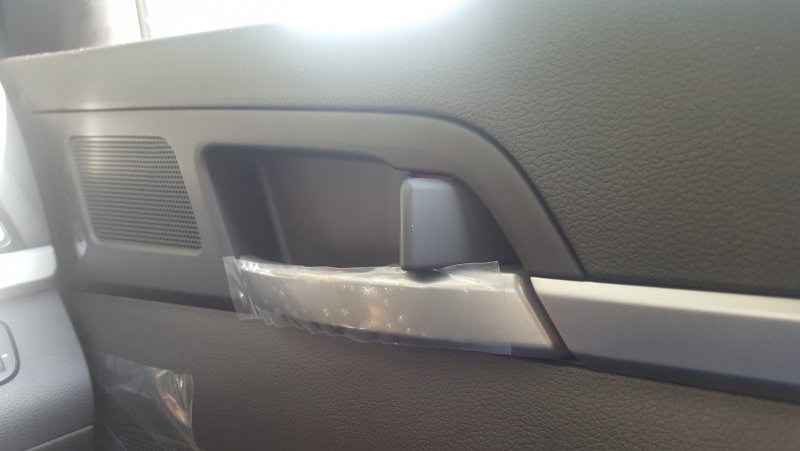 chrome lever on verna is much better looking than this.
Seat Fabric.
Storage space under the Armrest.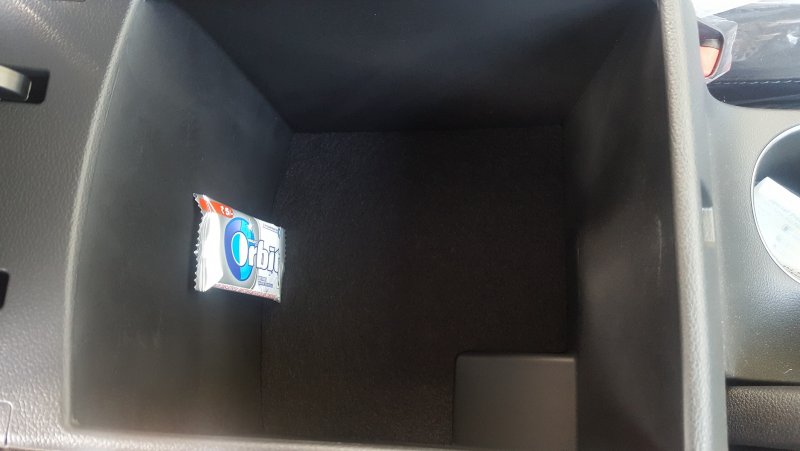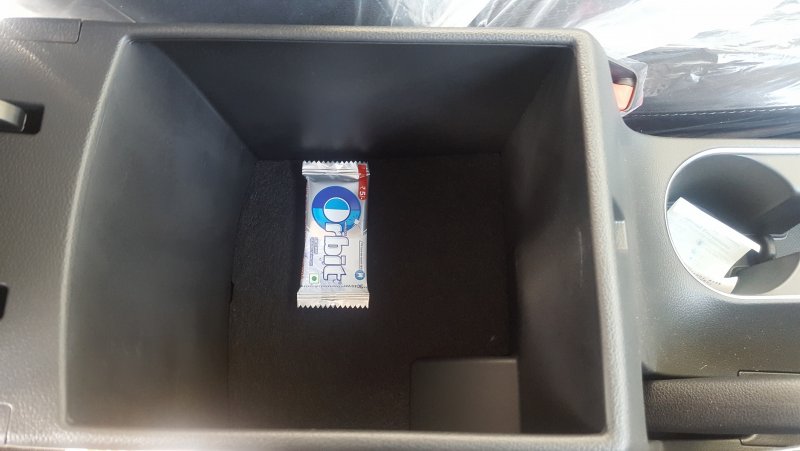 The MID.
Trip A plus Average time plus average speed.
Trip B plus Average time plus Average Speed.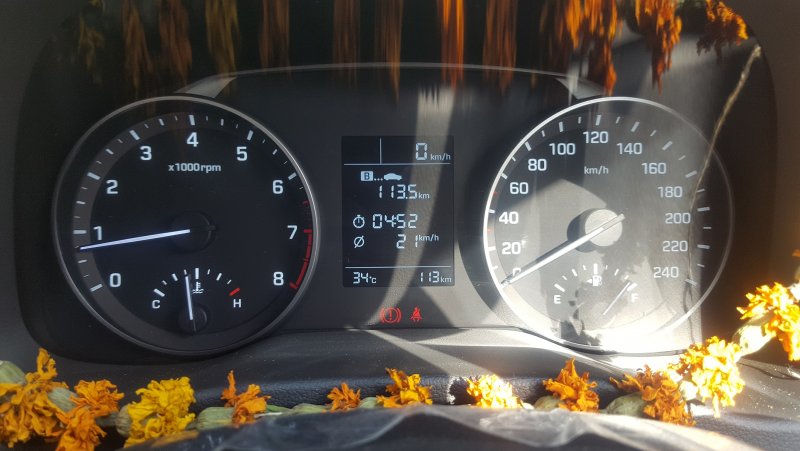 Option to Turn off Digital Speedometer.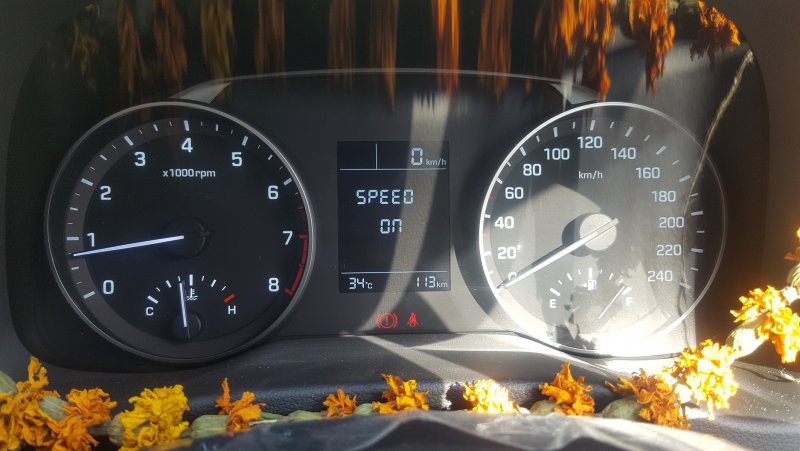 Range and Average Mileage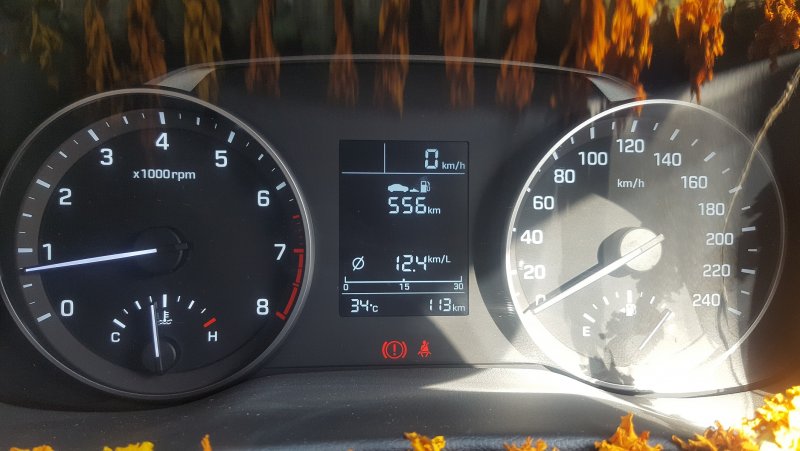 Just below the driver's side ac vent there are two buttons to control the headlamp level and the brightness of the ODO.
​
Last edited: