Look's like a minor facelift, it might be launched in US this year not sure when it will make it to india.
Audi told us a new R8 was coming, and now our spy shooters have caught it testing. The good news is that the car still looks stunning. The bad news is that's because the original R8 design has aged so well.

What we're seeing in these photos doesn't indicate much has changed outside of minor tweaks to the front fascia that seem mostly designed to accommodate new headlights with a different LED pattern. The rear fascia and taillights are similarly reconfigured, with round twin tailpipes like the R8 GT, but without the side ducting.

When they sent us the images, KPG Photography also speculated that this forthcoming R8 update will ditch the R-tronic sequential automatic transmission for a dual-clutch gearbox. That's in line with rumors we've heard for the next-generation R8, which indicate that the DSG will be the only transmission available.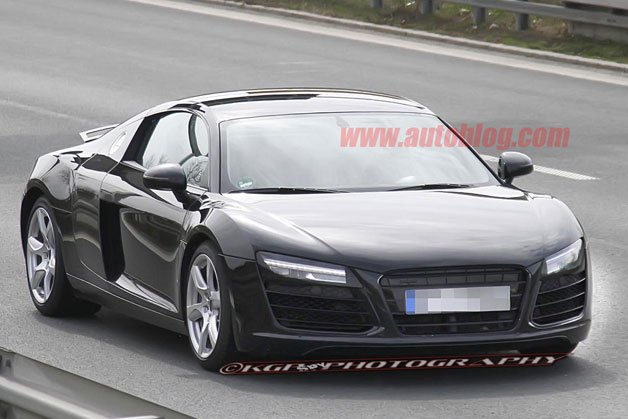 Source:
Audi R8 facelift reveals evolutionary change