Joined

Sep 12, 2009
Messages

4,061
Likes

295
Location
Greetings every body.
I know its too late for the ownership thread!.
Before i post a lengthy post let the pictures from the recent TAI meet do the talking

I took the delivery of my car - TATA Manza VX on 28th May 2014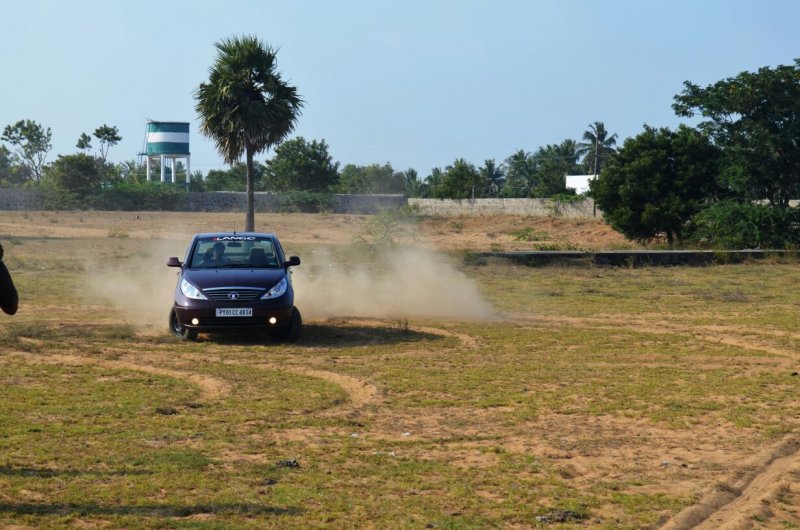 A Little about My Pre Purchase
I used to own a series of 2nd hand vehicle starting with Marina , then a Lancer , a brief stint with the accent CRDi & the Sierra.
All were excellent in any of factor and the sierra was with me for about 3 years which includes restoration!.
I was in a plan to buy a car - predominantly the SUMO gold. The budget was short of 1.5 Lak for the model i opted. One of my uncle happened to purchase a Fiesta Classic and while i was in the showroom i was offered a mid level 5 months old Black Figo with a discount of 75000/- . Tempted but back to sense! No offence to Figo owners , but i am guy who hate the workmanship in our city. All the Authorized service station are ASS

. So my basic rules were availability of any spare over spare counter so that i can maintain my cars myself !
The swift was over priced since it was the best selling hatch. And i was tilted towards the Vista. In our family we already have a Vista TDI and another uncle has a Manza Aura
No others cars were considered or checked.
Went to tata dealer & was checking the prices and comparing the features.
Casually asked them if they have any old stock with heavy discount. The one in display behind us was 7 Months old and discount offered on day 1 was 30K.
2 Days later the discount offered was 60K
Next day the discount was increased to 65K +Accesories worth 5K (Reverse Sensor + Mud flaps + a Mobile charger ) the choice was given to me to select any of their approved accessories.
Booking
The booking was made on 3rd May and opted for 28th May. Though the car was available for delivery immediately , as per
Home

it needs to be bought only after 26th !!
As usual , even after the payment i was not allowed to do a PDI for the reason , it has to be done by TATA engineers first as it is 6 months car! Finally after following TATA directly (manza page in FB helps ) the cat was out of the bag. It seems a payment issue and the keys were taken by tata officials for the cars in showroom.
However they solved the dispute internally and the car was delivered on 28th May. However i was not able to do a PDI. Nevertheless there was no major defect . I guess there was no PDI done by them self.
FIRST SERVICE
The first service was left at 750kms. I remember doing that in 10 days.
Though before the delivery i insisted for oil change , they claimed it can be done after delivery. At one instant , the car was driven to test a wheel wobbling issue and i drove it approx 155kmph.
In the first service i insisted for OIL change and the reply was it has to be done only at 15000 kms or 1 year. Since in garage field i know about tata motors stories due to following this service interval. Even lineas have these interval and it is not good.
Afterall its my car & i was asked to sign some paper stating "Oil change against the service interval" Signed happily
In the evening it was butter smooth.
One word comment of the washing - Hell Job

Pls do not touch my car for washing henceforth
The First Niggle
The car was driven to salem on 4th day. The roads are 4 lane and guy who owns this never cares about run in period.
Actually run in is not required.
Never had a chance to floor more than 50kmph in first 3 days. Floored to dismay the car wobbled like hell when it touch 100kmph.
I know it was a wheel balancing issue. Had it been any other person apart from automotive field he would have banged his head for the new vehicle. Being Sunday, not even a single wheel alignment shops were open. Drove the entire journey pondy - salem - pondy in the speed less than 90.
First thing was to check the wheel balancing in my office. except one wheel all the wheels we were able to balance. On close inspection i guess that wheel has bend and manufacturing defect. It never balanced and keeps asking weights !
Threw that in spare and fixed the spare tyre and tested with colleague at speed of approx 155kmph satisfied headed back home.
Thanks to the central govt to provide 4 Lane road upto border to test vehicles haha
Second service
The second service was done at 7500 kms this January.
I replaced the engine oil again in the 2nd service. As per their manual it should be replaced at 3rd service ( 15k Kms or 1 Year)
Again the same formalities and the signature!
Meanwhile some where near the 5k kms i noticed a faint knuckle noise. It comes rarely.
Like you brake , turn complete left and then engage reverse. You will hear a noise and then then its back to normal for any turns.
Made a note of it in 2nd free service and then left.
The parts were not in stock.
Finally after a week the part was received and then left for service. After 2 days , they said it is not compatible for abs version Manza . Definitely its a false statement.
Again some mails to the tata , the part comes 3rd day and then knuckle is replaced.
Parked the car next day and it was hibernated for 40 days. i was on official tour to Europe.
Post the hibernation i heard a grinding noise on slight braking. When the brake pedal was depressed the noise vanishes.
Opened the caliper area myself to check the brakes nothing suspecting found out. But the noise vanished.
Again re appeared after 2 days.
Again i opened and found that the steel plate between the caliper piston & pad was missing and the piston impression was there.
Complained the same to TASS and left the car for inspection the next day.
The sound was prominent from left wheel only.
the standard reply , Brake pads are not available. What the hell, a consumable not in stock.
After 2 days the brake pads were changed but i was asked to pay 1900 for the brake pads as they are consumable and do not comes in warranty.
I said i am not going to pay a single penny in warranty period.
After some discussion with his boss, the bill was changed to FOC .
The same moment the noise re appeared and the the reason given was new pad need to set in. , Enough of their stories i left the place and decided to inspect myself. I also collected my brake pads that came with the vehicle.
Next Sunday opened up everything. Jacked and run the wheel in 2nd gear. Found the left caliper ha some movement but the right didnt .
Greased the caliper pins, and increased its dia using a teflon tape.
Its been a month and 2000 kms . the noise didn't reappear. The pins need to be replaced though.
Well that is all about the niggles faced so far.
Apart from this till today all the 10890 Kms was happy driving.
The normal question asked by everyone is FE.
FE - highway in a free way , less of traffic pondy - kanyakumari - 19.80 kmpl , avg must be above 110 kms as i maintained 120kmph in most of strech and occasionally 130 and more during overtakes.
Pondy - chennai - heavy traffic road - 18.50 kmpl.
Both are fill to fill method and the DIS was just 0.30 kmpl more in both the case.
Once drove Pondy - salem in sedate speed to check max kmpl. The DIS showed 26KMPL. I was like
To be continued---->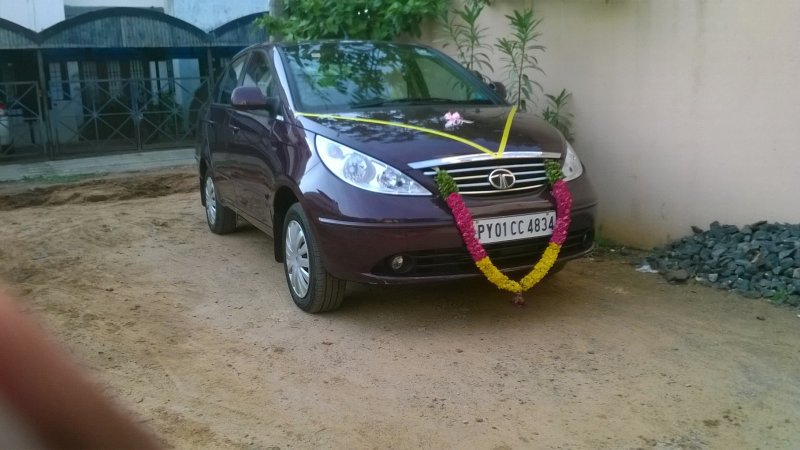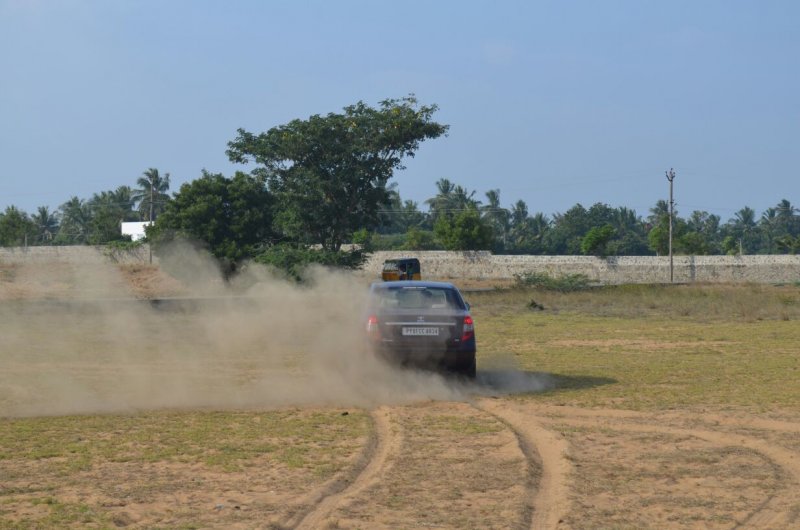 Last edited by a moderator: