Joined

May 16, 2014
Messages

1,488
Likes

2,716
Location
Air Filter (of Engine compartment)Replacement in my XUV.
In the last oil and filter change, I missed changing the engine
air filter.
XUV has a
wet type air filter.
It's very messy as well "not-easy" type of job,if one wants thorough cleanliness ie. It has been very cold these last few days in my city,with temperatures dropping to a low of just 2 degrees.I somehow pulled myself up,promising to finish this job in an hour(yes an hour it takes).Its not a straightforward job like in Nexon or any other car I have had so far,where you have to just pull out and put in a new one,in under 15 min . In XUV the whole air filter compartment is all sticky and messed up with this glue like sticky substance. And it can't be cleaned by just wiping it with a cloth.That would have been easy,I tell you. Washing with water is out of question. So kerosene oil comes to the rescue. But it takes lot of time and patience,cleaning all the nooks and crannies of the filter compartment with sunlight fading away at 3pm itself. And the coldness all creeping up around me. I don't like working in this weather,with so much cold and no sunlight.Too many clothes on me hamper my easy movement and my bending and flexibility is decreased. Plus the good clothes get soiled if not careful.
All fingers turned black because of dirt + oil and glue used in the filter. I totally dislike wet type filtre,and dry type is so much more convenient and reusable after cleaning .
Some pics of the DIY
Air intake going into turbo
muck on the old filter
this is after cleaning the air filter base.Before cleaning it was very dirty and covered with mud and leaves etc.
its SOGEFI-MNR brand
air intake
mass airflow sensor.
dirt and mucky old filter
new one is pricey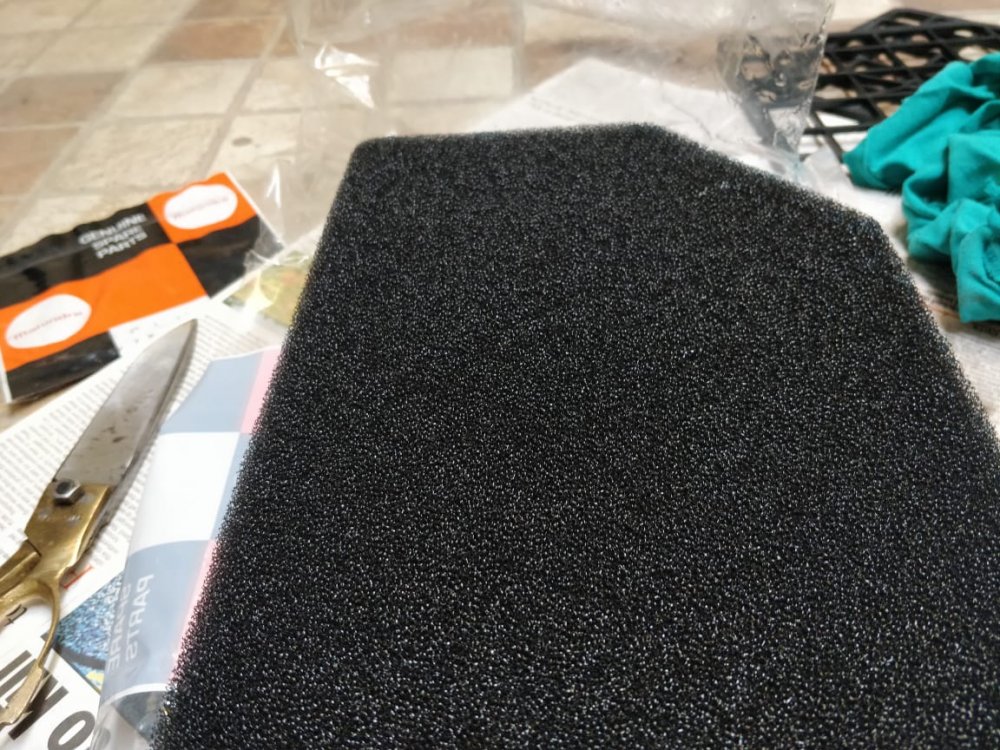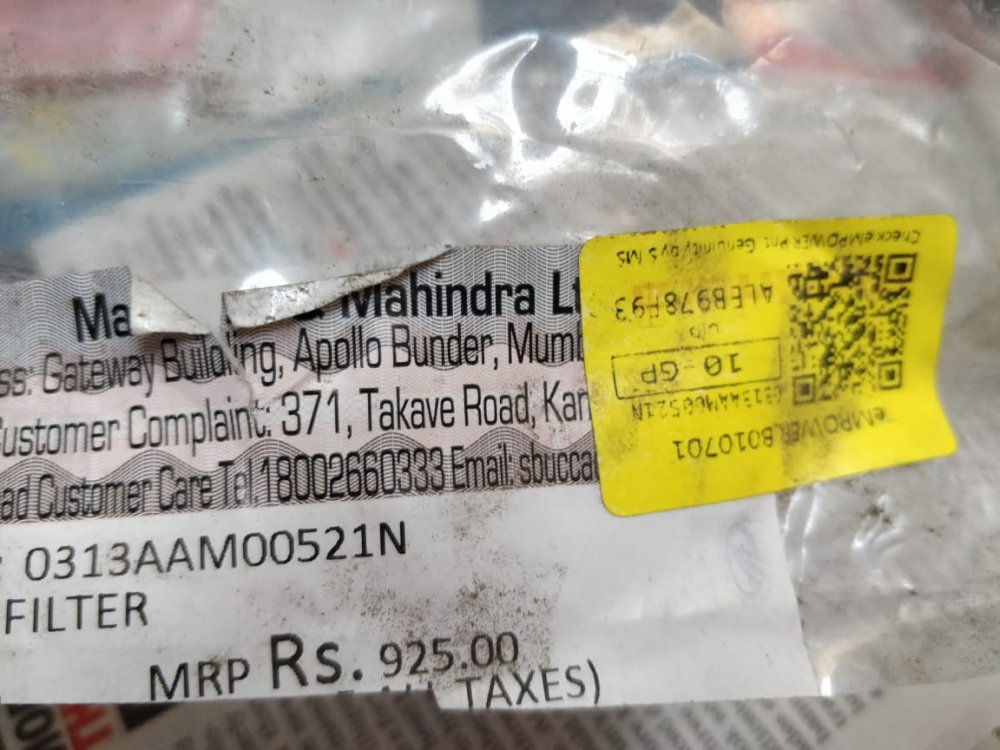 tools for the job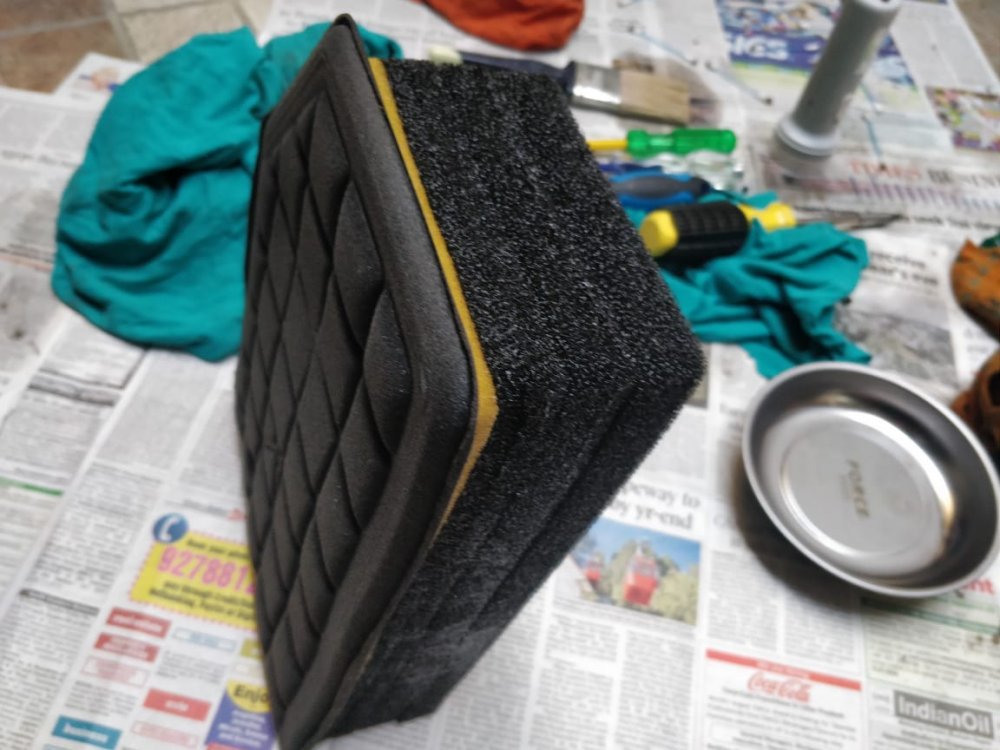 new and old compared
tools for the job
While the recommendation is 40,000 looong kms, I rarely wait for that long, and replace it earlier for the peace of mind
. According to them I should never have had a single replacement so far in the ownership!!
Lets see how long this one will last?
Last edited: