Joined

May 16, 2014
Messages

1,709
Likes

3,094
Location
How it all started
I am a satisfied owner of swift vxi(2008) and ritz vxi(2010).I do long trips twice a year.After a couple of trips,I started feeling lack of sufficient space in hatchbacks.Even for a small family of three,after loading all the luggage there was just not enough space to stretch legs or for my son to lie down.Moreover in the trip to manali I scraped my swifts bottom badly.This incident got repeated in my trip to shirdi.Every time I used to bend down on the road to look for the damages to sump and underpinnings.I started dreaming of a bigger car,with good ground clearance.
Why Only the XUV500?
Sedans,although more value for money in every way,did not come into picture,because of the ground clearance issues.My heart comes to my mouth every time any of my car scrapes the speedbreaker.What will happen if my 10 lakh sedan bottoms out?In kanpur the roads are in bad shape always.I feel an suv will do justice in this scenario.
I had heard enough horror stories on
tata safari
niggles and bad service,so no to it.
Bolero
was bare basic and
scorpio
had the image of a politico so did not go for it.
Innova
was too costly with an underpowered engine .
Fortuner
was simply out of my budget.XUV500 was the most beautiful and big vehicle in my budget at that time ,so went for it.
Submitting some pictures for your viewing pleasure.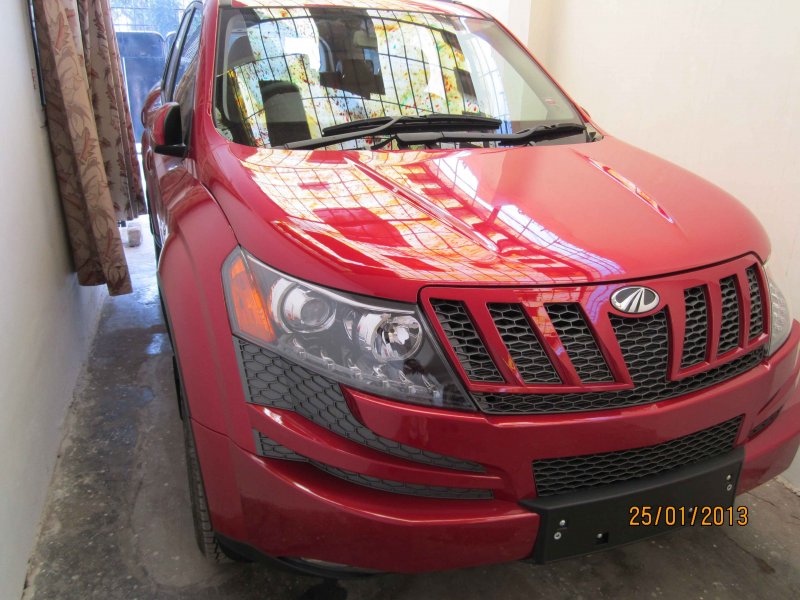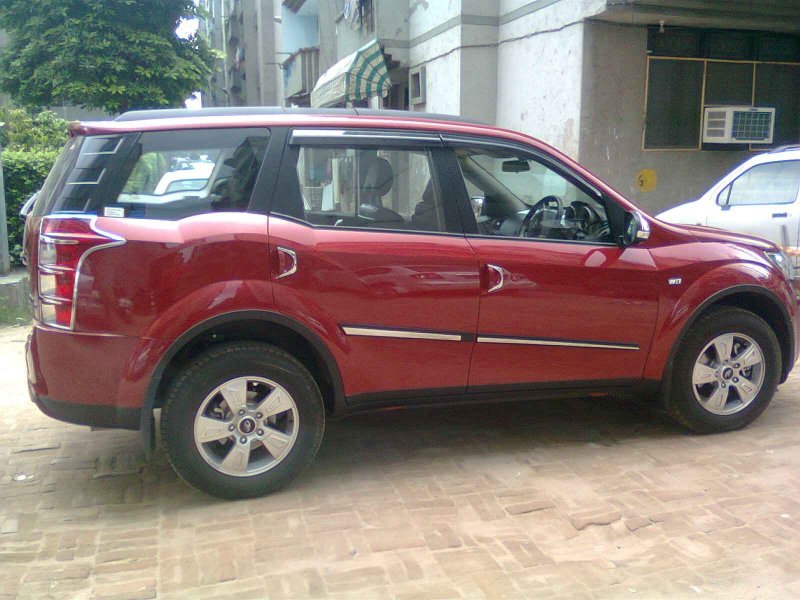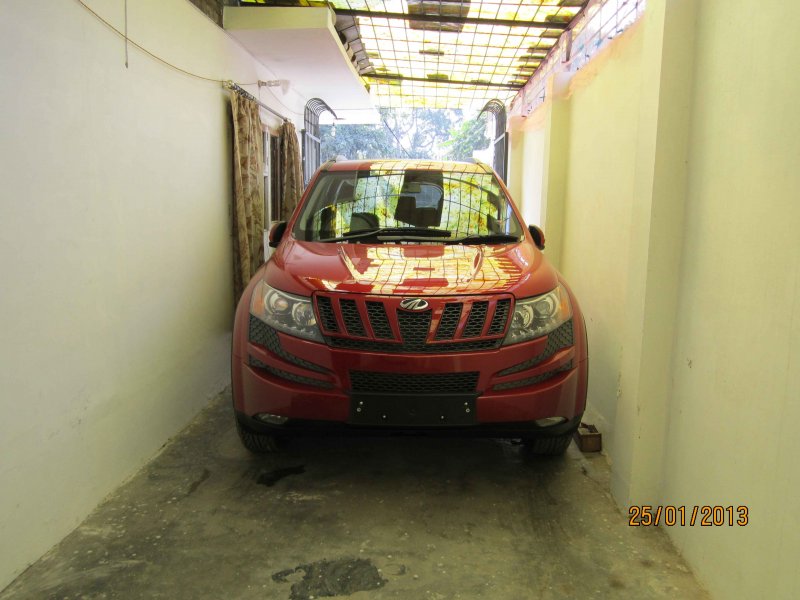 What is my opinion about XUV after 8000 kms across north india.
The vehicle is surely a pleasure to drive.I have sat in many different diesel jeeps and cars and suvs in past.It is a totally different vehicle ,as compared to ,say an innova.The pull and the torque is mind blowing!!Many times during the initial days I felt it was just out of control,gunning for the traffic in front of me! .It was and still is scary when I am at the wheel.This pull and the torque is very addictive.More so because I was driving petrol hatchbacks all along.
In all my highway trips I get an average of 18 km per ltr. There is a capping at 18 otherwise I could be getting more,whoknows. I never felt that turning radius is a hindrance is such a long car.It turns just fine.For long journeys I just flip down the back seats and the space I get is three times what I used to get in my hatchbacks.The engine is very silent compared to say safari or innova.The crease lines and the overall shape and profile is very beautiful and powerful looking at the same time.
I will post more pictures and trivia in my next post.
How I made out a new meaning of taking my car right out of the oven
.
I am very obsessed with this fact that if I am paying money( big or small amount doesnt matter),I want my car brand new.It should not be a test drive or a used car.It should not be an old manufactured date car.It should be simply unabused and untouched car.I was fully aware that dealerships cheat by repairing a dented car and providing it to poor customer as new.The staff which is entrusted with the job of bringing down the car from the trailer to the yard ,and parking it there ,is very callous in attitude.Cars at the yard are in poor condition,parked in open under the blazing sun.Worst thing is they clean the dust covered windshield by switching on the wiper every few days

.One peculiar thing I noticed when I sat inside the test drive car,was that all there drivers were using half clutch often.Abusing clutch in this way will shorten its life,and I am not going to bear the brunt when I am paying so much of my hard earned money.I was offered that My XUV will be delivered at my doorstep by these drivers from HELL,if so I wish.

I started going to the yard ,where all mahindra vehicles are parked ,almost every other day.I enquired about the delivery date of my xuv from all possible resources,including the watchman.Soon I found out that there is a pattern which is repeated every 20 days.The trailer gets unloaded on every third week of month.Recent batch had no red colored xuv so most probably its the next batch which will bring my own xuv.
The RM (Relationship manager)allotted to me was dilly dallying about the
vin no
and the exact date of truck arrival.It was the lower staff which gave away the information.Of Course I gifted them in my own way later on.
In summary ,I made sure I was physically present when my XUV was unloaded
from the trailer.PDI was done in front of me.IT was taken directly from here to the showroom.It had only 2 kms on the odometer.I was pleased.I decoded the vin no.
It was JAN2013 vehicle,the very same month I was taking the delivery.
This meant it was coming straight from the factory.
There was a lot of confusion on net whether all xuvs are paper wrapped and properly covered when unloaded.That got solved when My xuv came down.The staff whom I heavily gifted later on took my permission to unwrap my xuv in front of my eyes.
Believe me friends there is no pleasure and satisfaction greater than seeing your car all covered properly and then getting unwrapped like a gift in front of your eyes.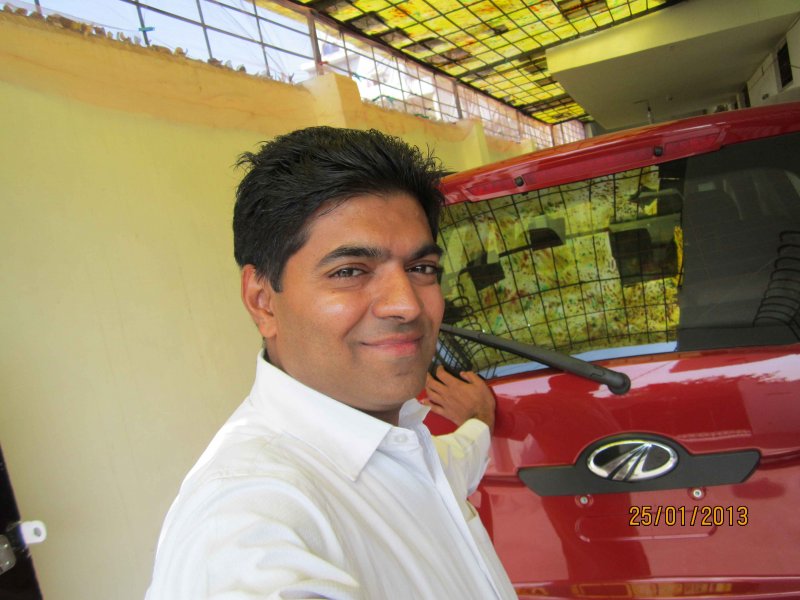 Why I chose the red color over the rest?
There are not very many choices in color,in xuv range.I wanted the dashboard to be black and plum not biege.I was bored of white colour as I already had that in both of ny hatchbacks.Black was good but gets hot in summers.Grey was rejected by my wife.The red is more maroonish actually,so went for it.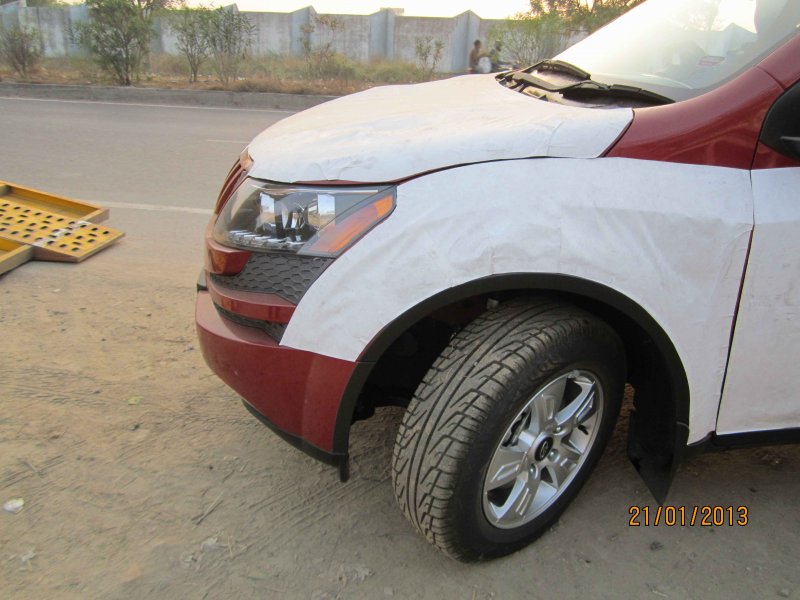 I got JK ELANZO tires as oem.Unlike bridgestone they don't squeal at all in corners or on braking,so I am happy here.The tread pattern looks good too.The rear brake pads are from bosch and the front ones are from C.B.Int.They are from the improved version so I don't get any grinding noise while braking.One peculiar thing I noted was that the oil filter was" made in france".It had the mahindra logo too.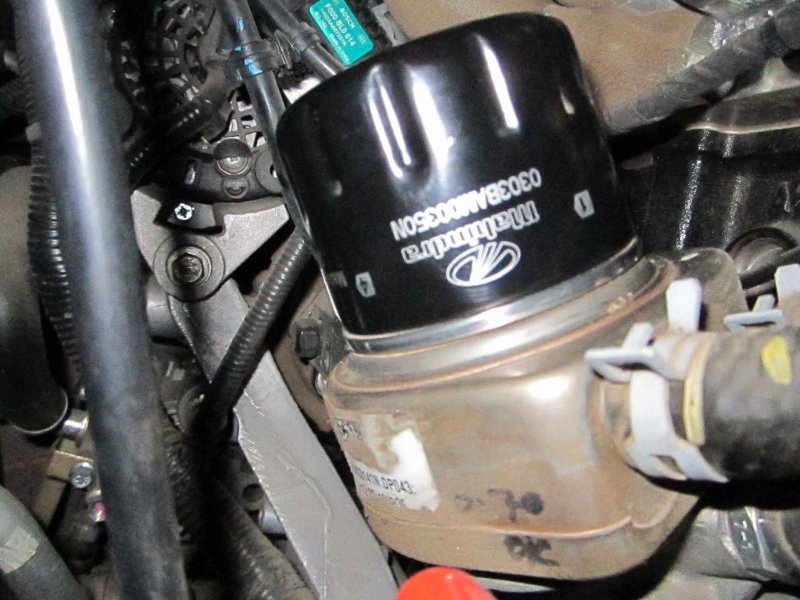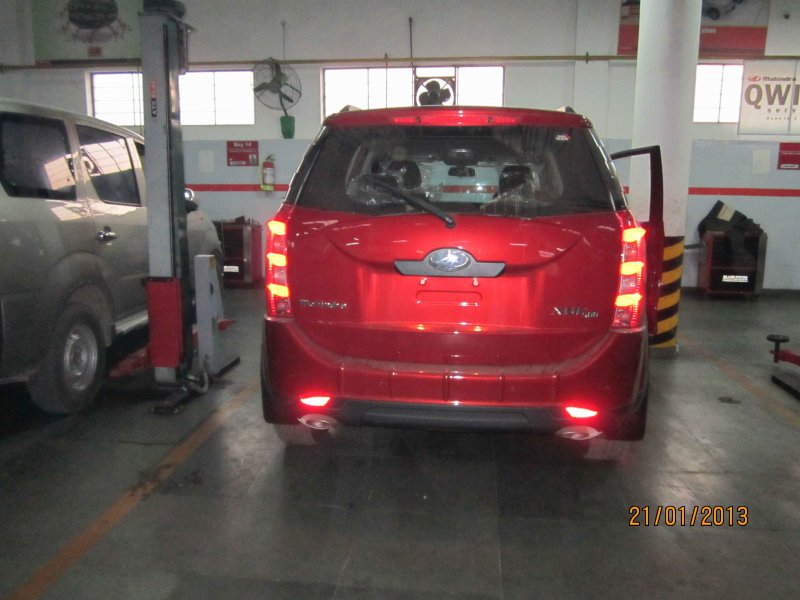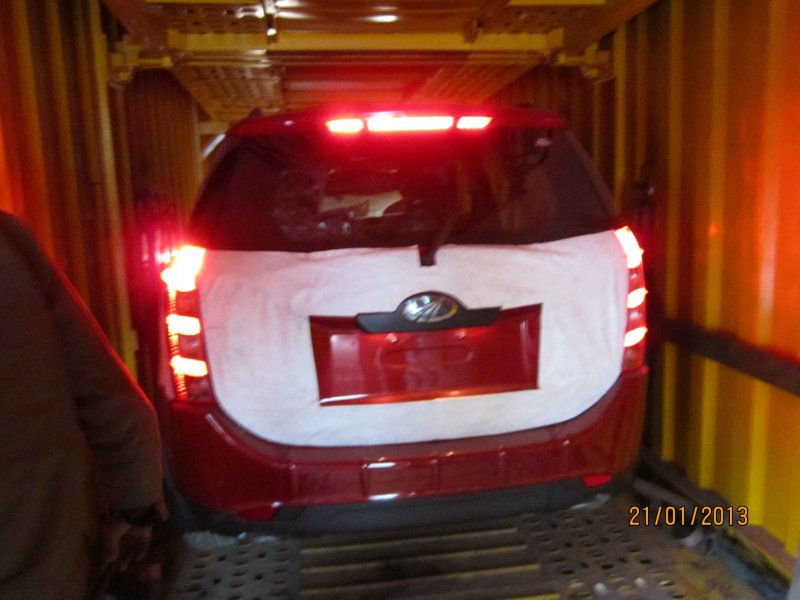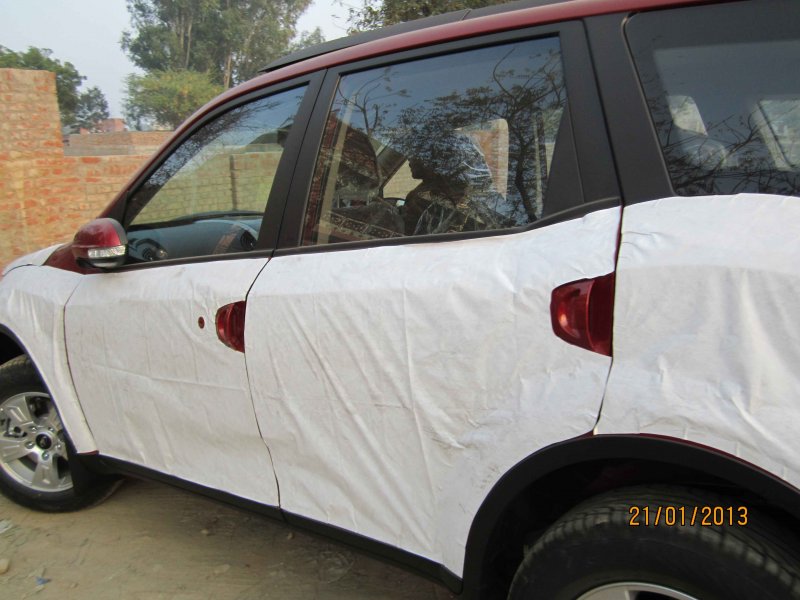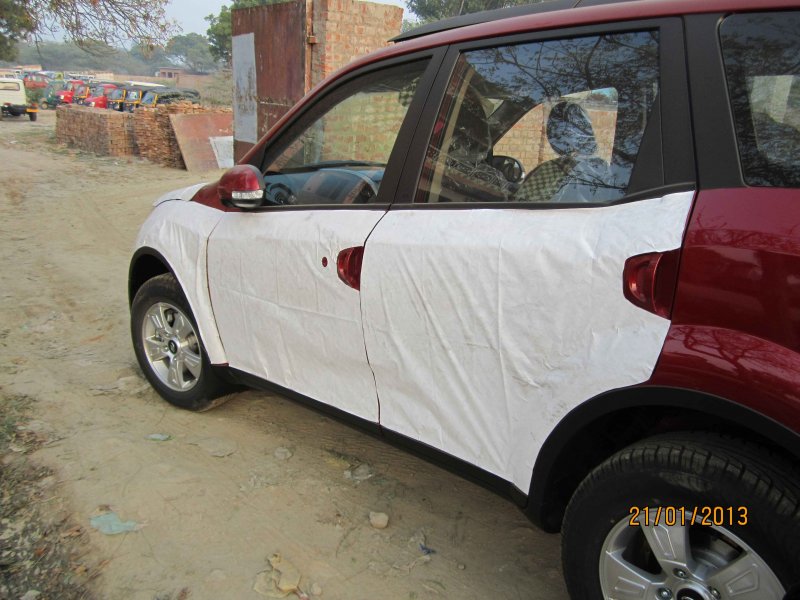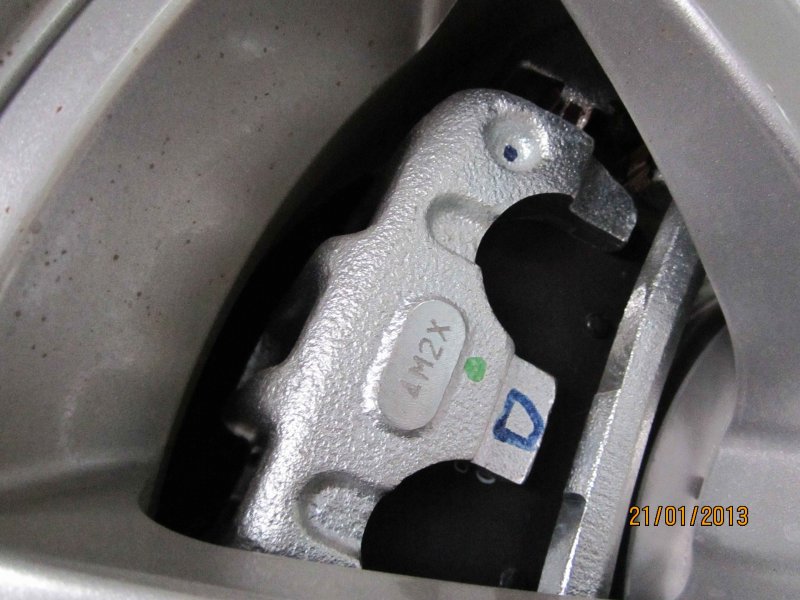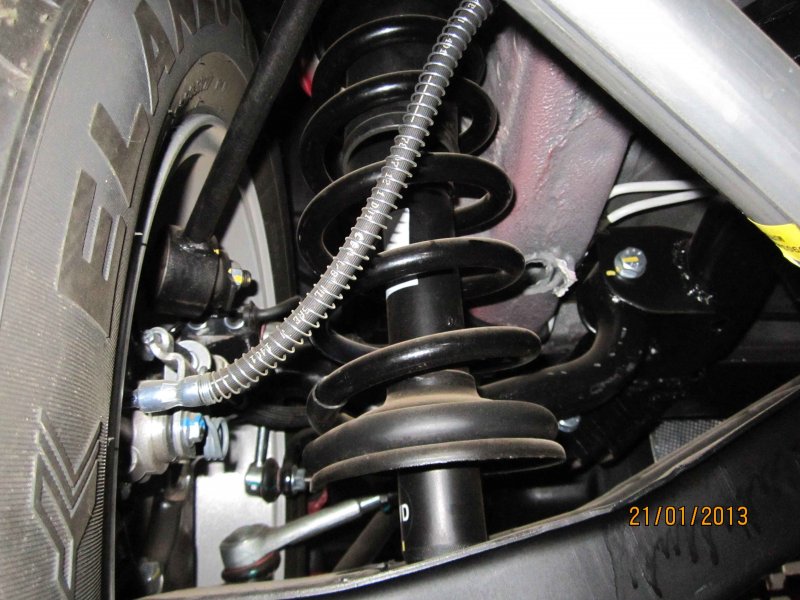 As I have already mentioned in my last post ,I always get an average of 18 km perlit in my highway drives.I am not a softroader.Its just the consistency in my driving which is playing the trick.The front suspension components looked very sturdy and robust.At that time I was overawed at looking at all the steel and cables not able to make out what is what.
Despite of being a monocoque XUV is built very strong and sturdy,and nowhere ,inside or outside I felt there is a compromise on safety and strength, especially, underpinnings.
XUV has scored 4 out of 5 ratings in australian NCAP.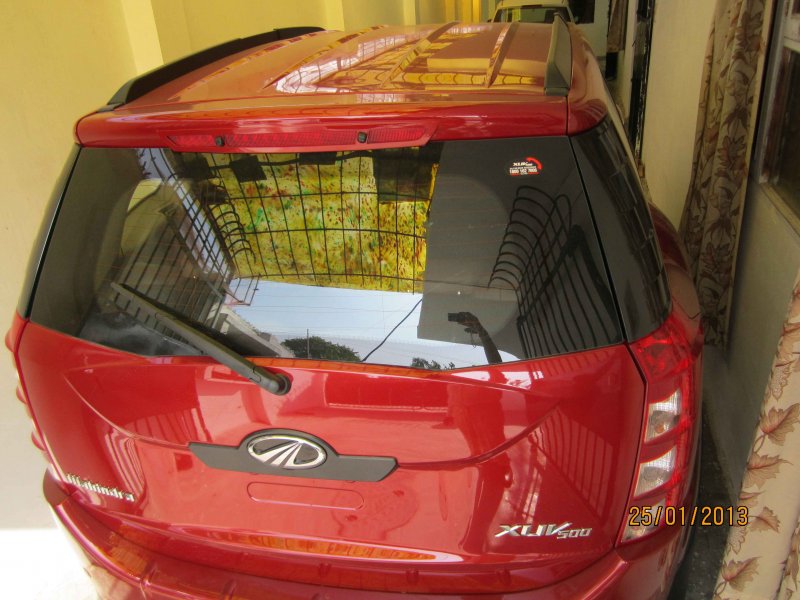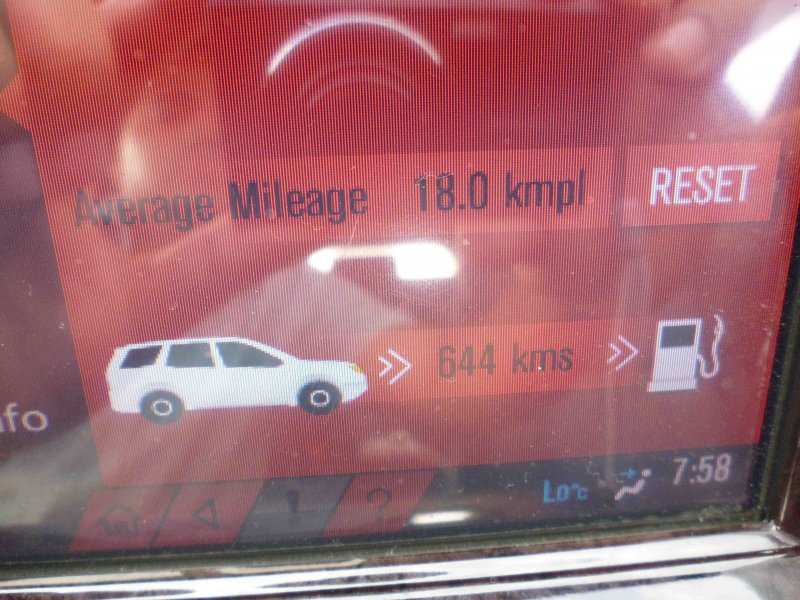 Last edited: