Joined

Jul 20, 2010
Messages

514
Likes

1,038
Location
Meet my precious Blue Diamond [Blue D]: Nexon XZA+ AMT Diesel, which is my first automatic, first compact SUV, first Tata car, first dual-tone, second blue shade, second car from the Ranjangaon plant of FCA-Tata Motors, the first one being my erstwhile Linea, second diesel, the first one being my former XUV 500, the third car manufactured in Maharashtra, the first two being my ex-Linea and XUV 500, the list goes on and on.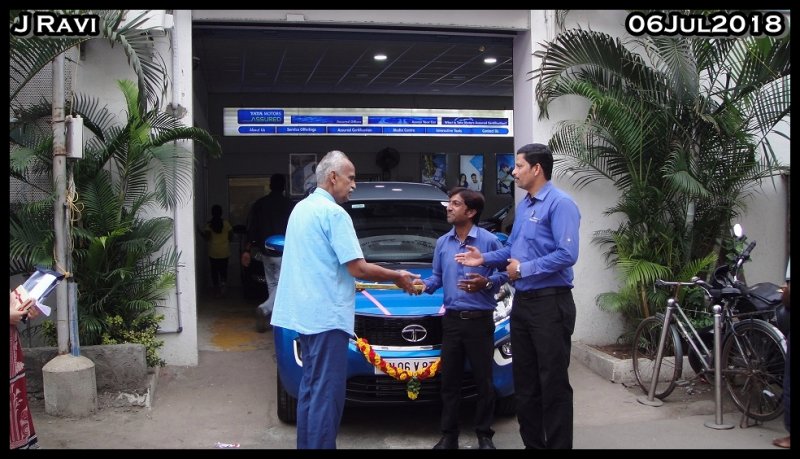 Accompanied by my wife and children, I took delivery of her on 6 July 2018, Friday evening from TAFE Access, Anna Salai, Chennai.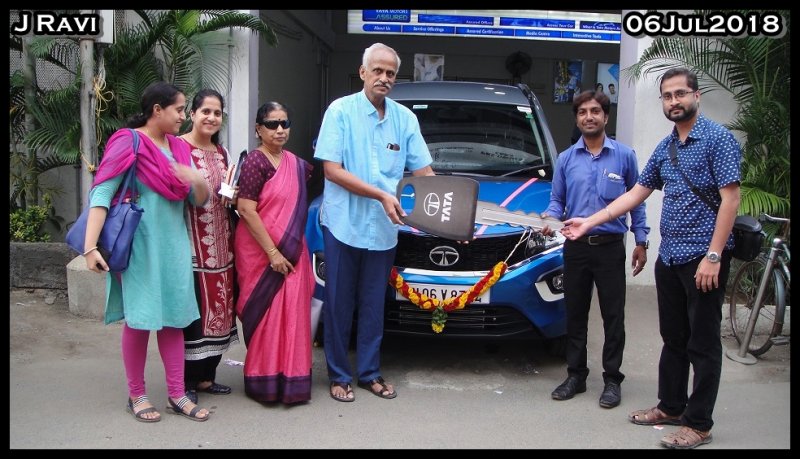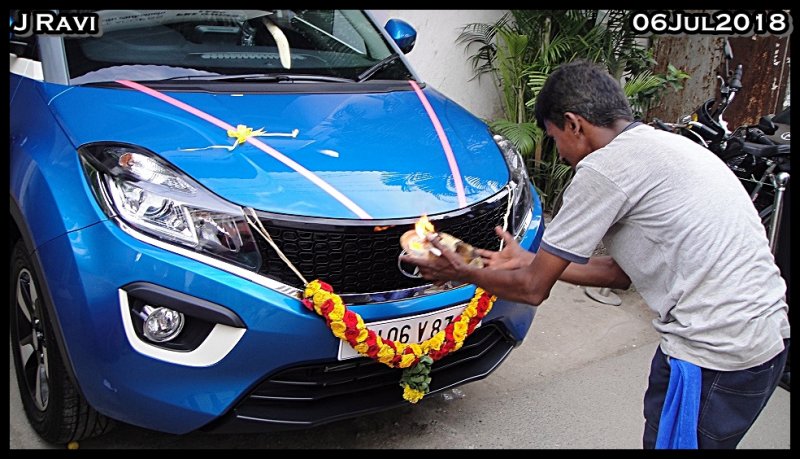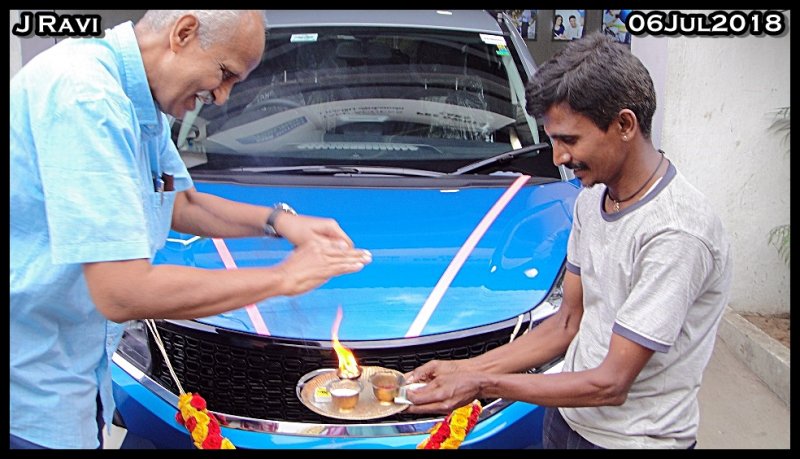 Earlier, I booked with an advance of ₹ 10 k on 14 June 2018 after a long test-drive on the beautiful roads of Marina beach as I was fully impressed with the top AMT variant. In 2017, I had 3 test-drives of XZ+ diesel variant, one each with Concorde, Guindy, Chennai, Concorde, Mysore Road, Bangalore and Prerana, Lal Bagh Road, Bangalore. But then, I decided to wait for the launch of AMT variant. My expectation was fulfilled only in July, 2018.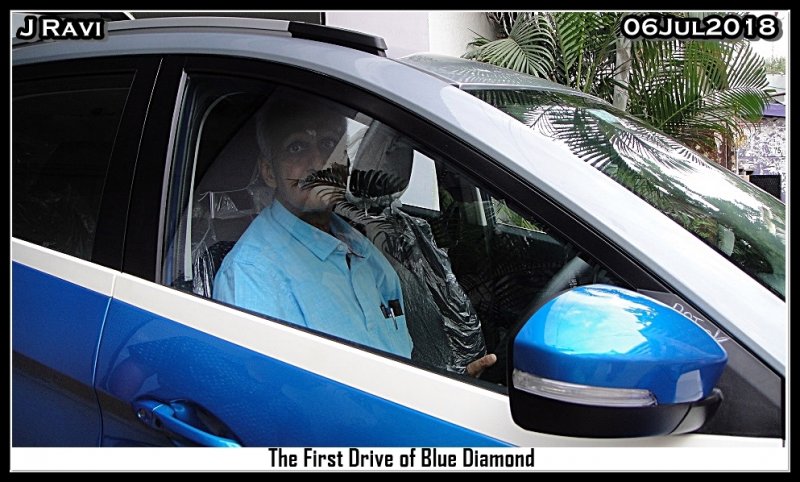 Out of 76 k km, my ex XUV 500 must have carried 6/7/8 persons for a distance less than 5% and 5 persons or less for the remaining 95%. So, being a 7-seater was only a bonus for me. A 5-seater is okay for my requirement. XUV 500 was very difficult to drive and park in the cities. Even while coming from Bangalore to Chennai, I used to pray the Almighty for the last few hundred metres, where I had to drive slowly and carefully from TTK Road to my street in Royapettah even in the small hours of the day. I had parked XUV 500 with great difficulty in Ladybird Hotel, Shillong, with pillars very close to it on both the sides. So, I was badly in need of a compact SUV like Nexon! I did not like the thin sheet-metal, hatchback door-mounted spare wheel and featureless and price-rich competitors to Nexon in the compact SUV segment. So, it was Nexon and Nexon only right from the day one. So, I did not test-drive any car other than Nexon.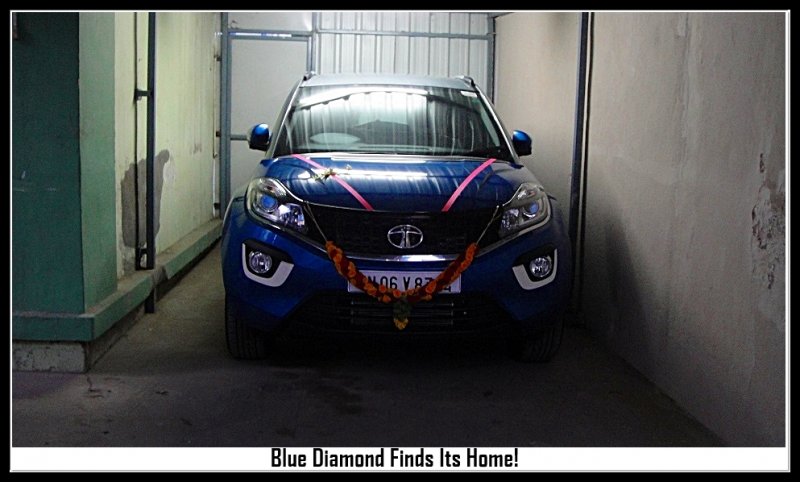 Self and wife visited Concorde, Guindy, Chennai on 22 Sep 2017, test-drove Nexon diesel XZ+ for the first time for about 5 km in busy Chennai evening peak hour traffic in all the 3 modes, eco, city and sport and returned home fully satisfied. Two more test-drives followed in Bangalore. Considering MT to AMT, 78 BHP/ton to 83 BHP/ton and 185 NM/ton to 199 NM/ton, Harman sound system and smart key/wearable key-based start-stop system, Blue D is surely an upgrade from my erstwhile XUV 500 W8. I will surely miss cruise control in Blue D, but then, I cannot have the cake and eat it too!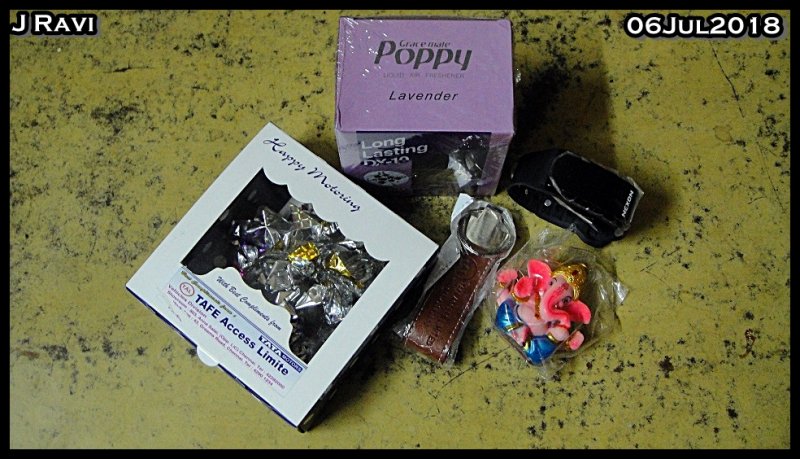 Side-by-side, I was making enquiries for selling my ex 76 k km, 4.5-year-old XUV 500 and got the best exchange price at ₹ 8 lakhs. Immediately, I inked the deal. Mr R Kirubakar, Customer Advisor of TAFE Access assured me that I would get the car on or before 14 July 2018 but delivered it one week before the deadline.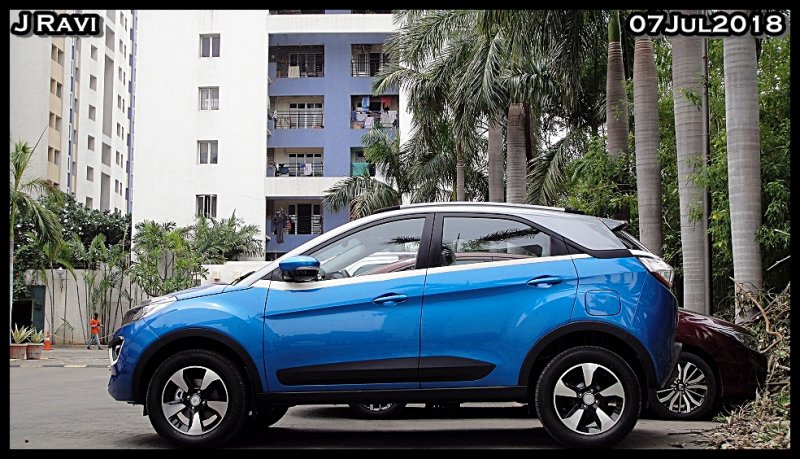 I met Blue D on 30 June 2018 for the first time at the Nungambakkam yard of the dealer for PDI. Mr Kirubakar assured us that we would get our Blue D after a week after registration. He also got me free insurance, corporate discount of ₹ 3 k and mats and mudflaps. I did not opt for extended warranty and AMC. He frankly confessed that the handling charges could not be waived off due to company policies, and instead, got me the corporate discount and accessories. I paid the total on-road price of ₹ 12,48,659 including TN RTO road tax of ₹ 1,58,917 and tax collected at source at ₹ 10,719. I did not visit the dealer's showroom even once during the waiting period. Mr Kirubakar, a fine gentleman, visited my home several times and took care of the documentation and payment. I visited the showroom only on 6 July 2018 to take delivery of Blue D.
Delivery experience was good at the showroom. A simple puja was done and Blue D was handed over. Mr Kirubakar explained the features and handed over the documents. A few photos were clicked and I drove via Marina beach and Mylapore to my home at Royapettah. Now, I am getting acquainted with Android Auto and other features of Blue D. I learnt from the social media that rear 12v charger is discontinued in the new XZA+ AMT. Even Blue D does not have the rear charger. Mr Kirubakar was also not aware of this.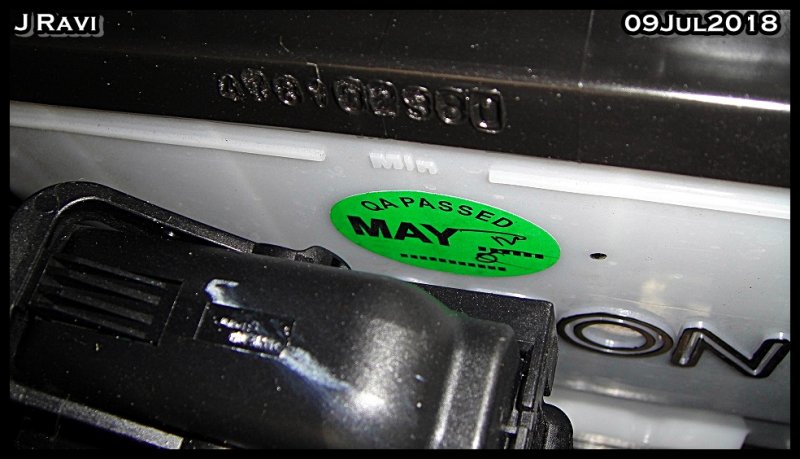 After driving Blue D for about 50 km on the busy roads of Chennai for two days, the following are my initial likes and dislikes. First, my initial likes

:
• Got impressed with AMT, especially the creep feature that allowed me to crawl in the busy Pondy Bazaar and Arcot Road in the evening. My left hand and leg were spared of gear-shifting and pressing clutch pedal. Superb.
• Tested the wearable key for a full day without carrying the spare smart key. Mr Kirubakar had earlier informed me that wearable key enables only access and for starting Blue D, I require smart key! But, I drove many km with wearable key only. The smart key was left at home. Since I was the first customer, who bought XZA+ AMT D from the dealer, he was not aware of the full potential of the wearable key. Fully satisfied.
• Auto-opening and auto-closing ORVM happens, when I start the engine and lock the car using driver-side door sensor with wearable key. Fantastic.
• Harman sound system was brilliant, far better than my previous XUV 500 and Linea.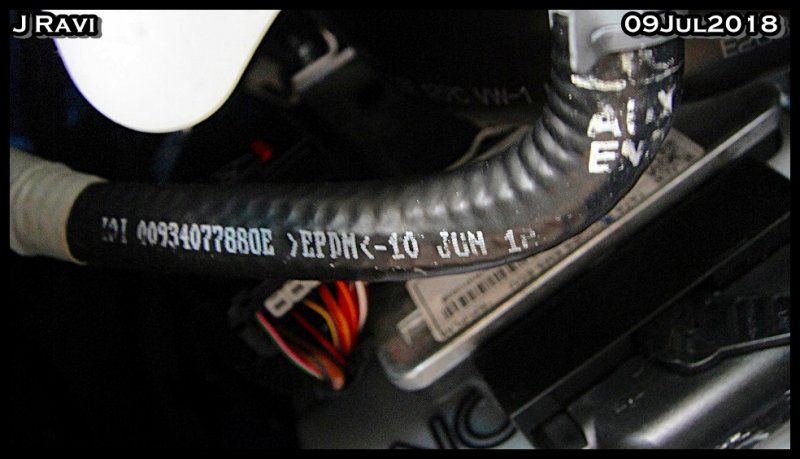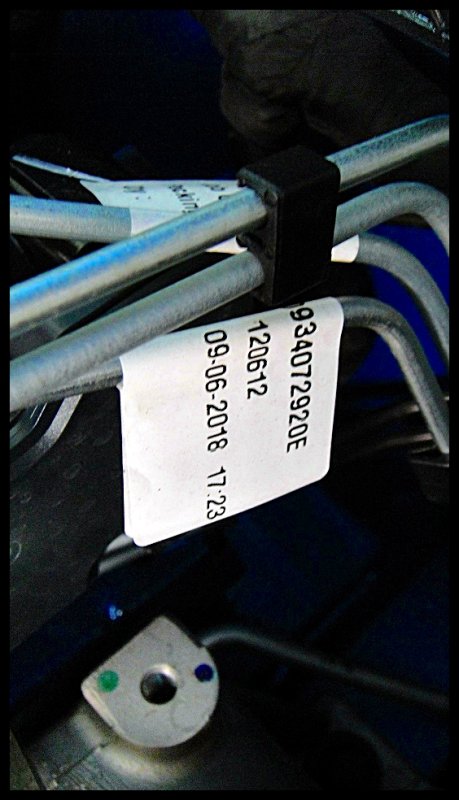 Here are my initial dislikes

:
• Felt very sad to note that rear 12V charger was missing in my Blue D. The initial batch of XZA+AMT had this. Very bad.
• There is no cabin light for the rear passengers. Another instance of unjustified cost-cutting. Not at all comfortable.
• I miss cruise-control. AMT+cruise control will make a great combination on a highway. When one of the fastest selling competitor is providing it, why not Tata Motors?
• Mirroring offline Navi Maps of my paired phone on the infotainment screen was not possible. I have to use the online Google Maps only using Android Auto.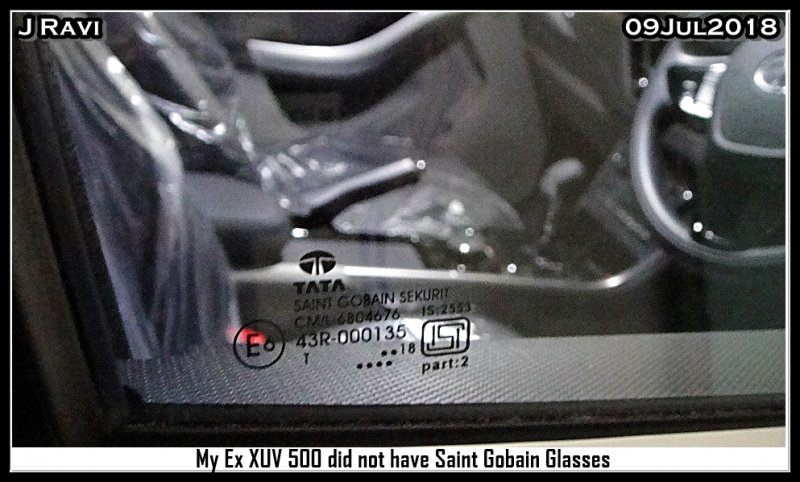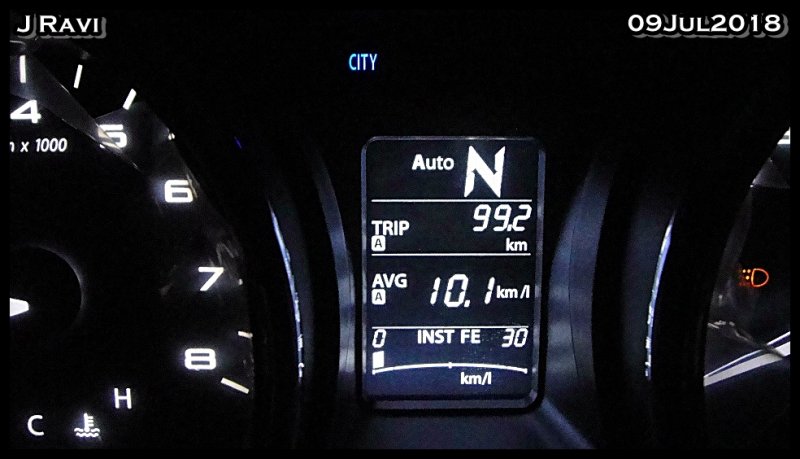 A new journey has started, literally and metaphorically.