After Using Hyundai Accent Crdi for 3 years and Toyota Corolla for 6 months ,I've sold both cars for different reasons. For a week I was without car , roaming on my Electra in this Hot Summer. I was so desperate to get a car.
I've had only One car in mind, Honda Civic ! and my budget was strictly within 4 lakh. I saw 2 civics , which were quoted around 3.30 - 3.65 lakhs .But I didnt like any of those cars .One's steering had problem n dealer was very suspicious ,he never gave me correct answers like where was the car serviced before etc. another civic was in very bad condition , that guy called me to see civic n when we reached there, car's battery was totally dead,lots of scratches , Tyre was punctured.So i thought in my budget only this kinda of civics I am gonna get.
So, After talking to my friends I've decided that if i don't get civic ,Ill look for Honda city Ivtec. So next day I was searching for City ivtec ,all the ivtecs were in 4+ lakhs. So i called for one Ad.n went to see the car ,I saw the car n I liked it from outside.dealer quoted me 4 lakhs as a final price .The car was previously Dr.owned so that was + point .
Dealer/Agent Experience
:
Dealer was very friendly .He showed us the car , Car was parked outside Dealers office among with other cars .I inspected car from outside first , Cars condition was very good.Some minor scratches - after all it is 5 year old .I liked car from Outside. Interiors were also good with some wear and tear ,totally acceptable.With Dealer I took car to test ride .Car started without any problem or delay. car's engine was smooth .Steering was pushy towards left side other than that no problem .
I called my Garage wala guy to inspect the car , he inspected n drove the car ,he found nothing wrong with car .Car had few problems like- All tyres needed to be replaced, 3 power windows were not working.
So after negotiating for 2 hrs , I finalized car for 3.60 lakhs .Car had no insurance so 12k for insurance ,which I paid in Insurance office on next day .He gave me Delivery Note of the car at Delivery time.
After getting Insurance , I went to Dealer ,Gave him copy of insurance .All papers were signed by me before taking delivery so he just had to submit Rto papers to Rto office.He said I will get receipt after 5 days .
Second day experience
:
on 2nd day I serviced car @ my regular garage . Got Wurth 10w-40 semi synthetic oil for 1700 rs .oil filter ,air filter ,coolent and spark plugs replaced .
on minimum traffic car showed me max 13.7 mileage , n normally it shows around 11.5 to 12 .still haven't gone to highway .
I ordered Right side power windows master switch which will cost me around 2.5 k @ local car spare shop .
As I got the car from dealer , few people said Cars Odometer must be reversed .Cars Odo shows 72k .Its 2009 Ivtec - S model.
Most people says That Honda's engine runs atleast 3 to 5 lakh kms if maintained.
Lets see about that

Here are the pics
Car @ dealer before buying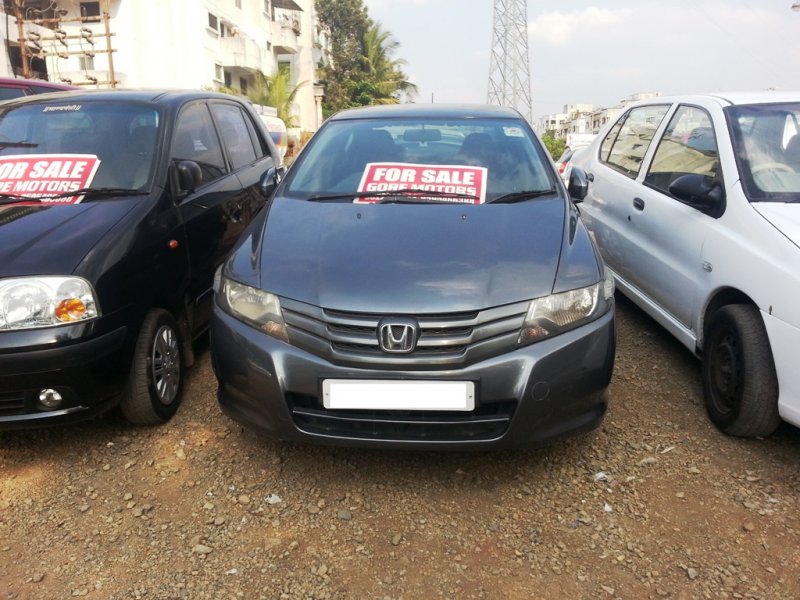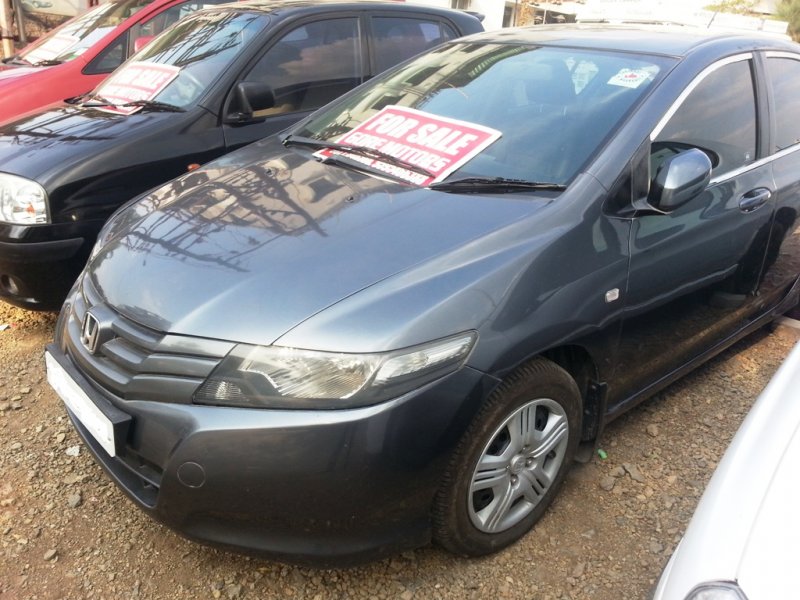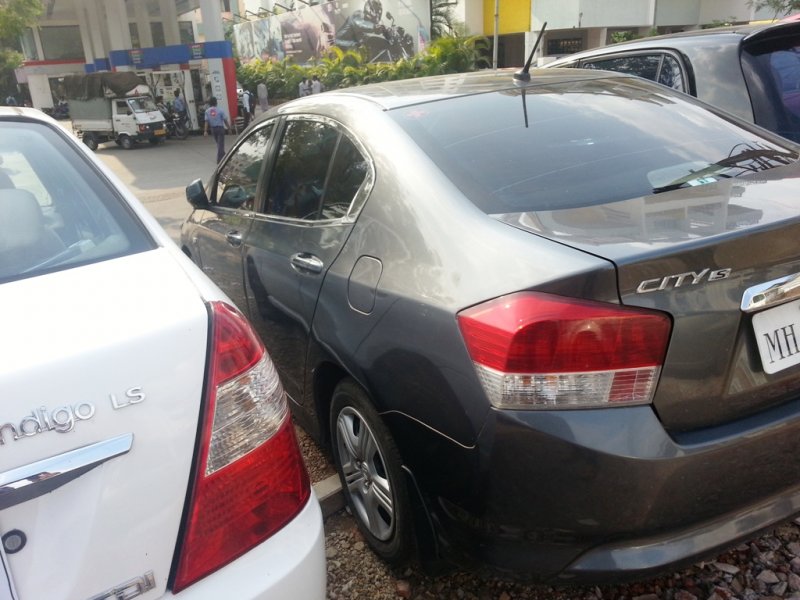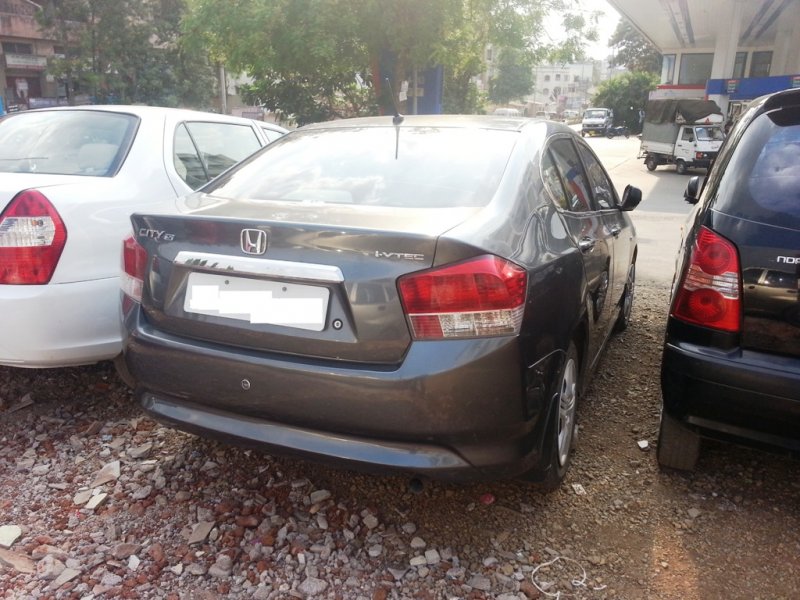 Replaced Master power window switch . cost - 2.5 k
yesterday I had some work in city , There was medium traffic in city .car gave me around 13 +- average in city .
After completing my work I thought I should Take Alternate way - Highway to go home ,so I could know My mileage on highway .So I took highway to go home ,n my car surprised me .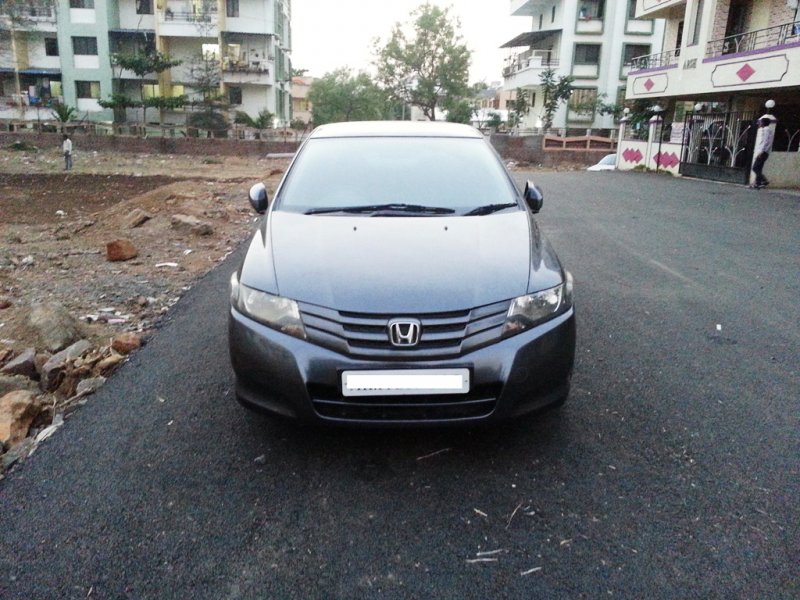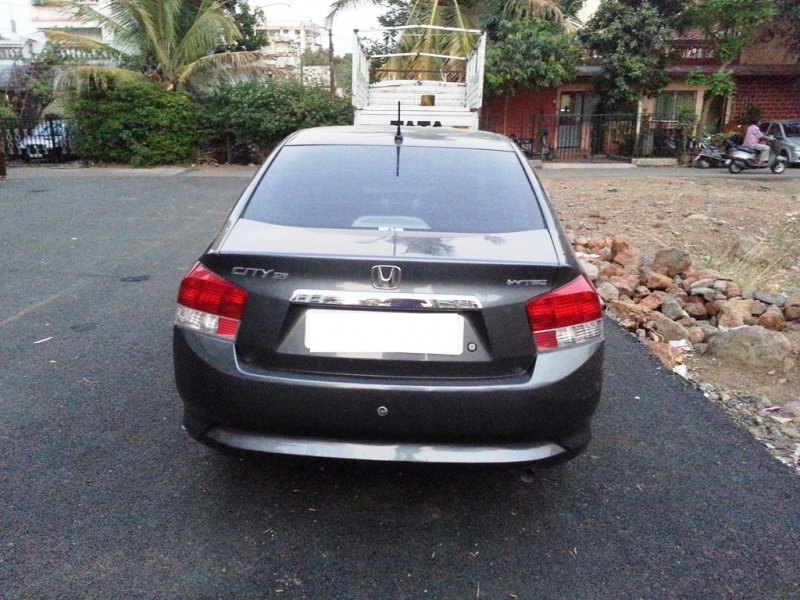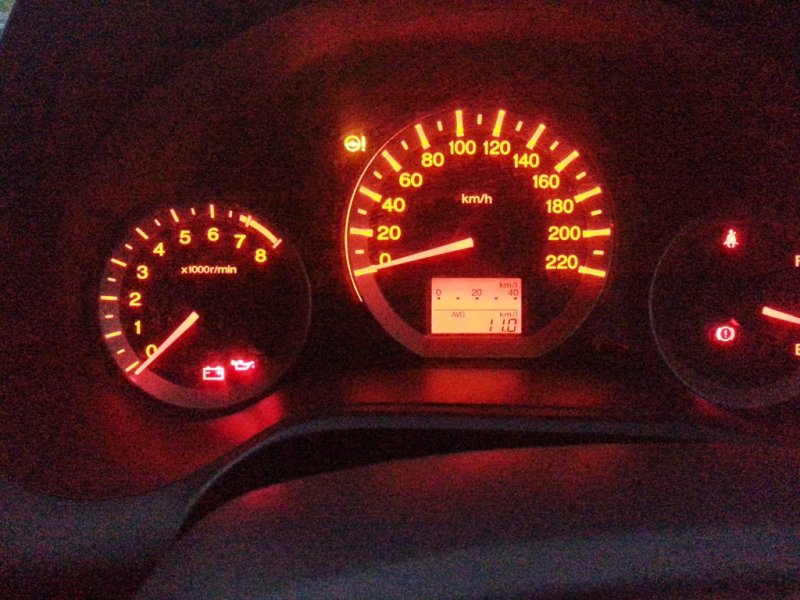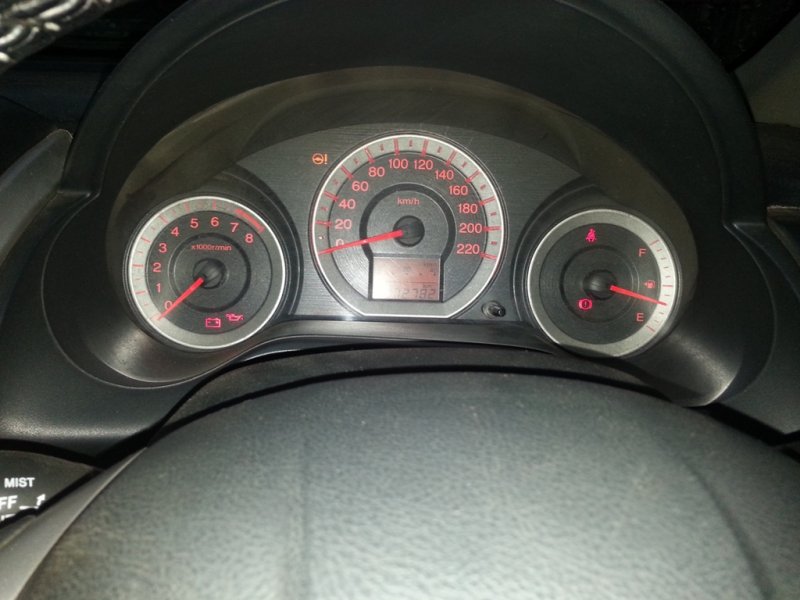 Car getting Serviced @ my regular car garage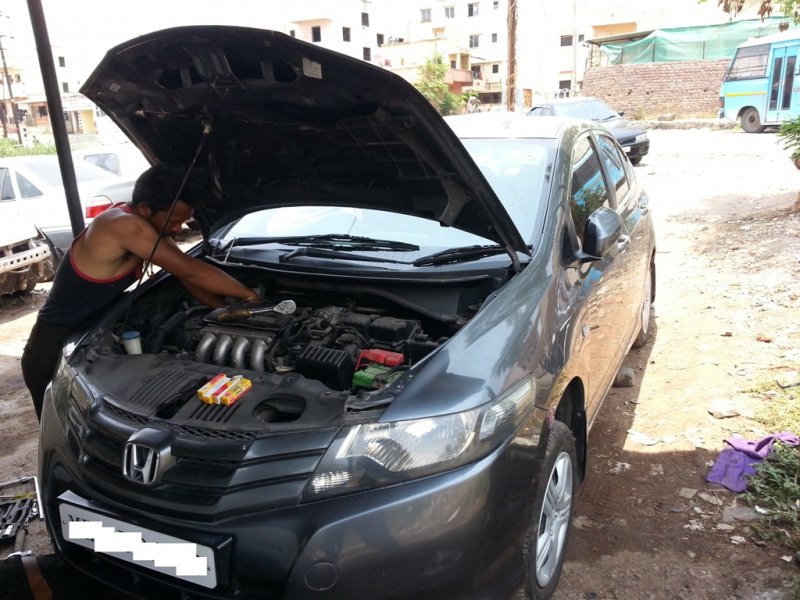 MID started to show 16.3 kmpl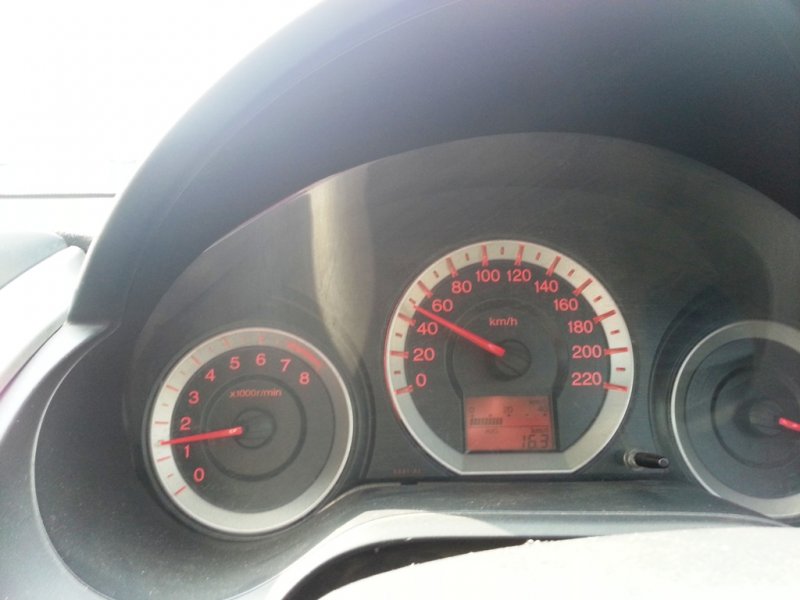 showing 17.1
Its showing 17.7 now ,wow.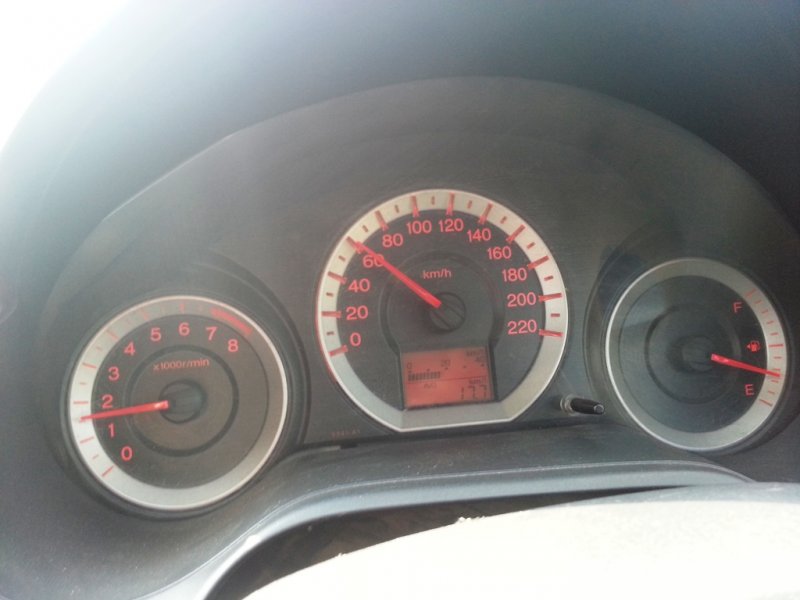 And last Top mileage I got before entering in heavy traffic area was 18 !! sorry for the picture quality.