Joined

Nov 7, 2013
Messages

1,357
Likes

1,058
Location
This is my first thread in this Forum. So need a little introduction. Let the first picture explain the terrain where this Tread starts. It is somewhere near to Wafra, an agriculture area in Kuwait.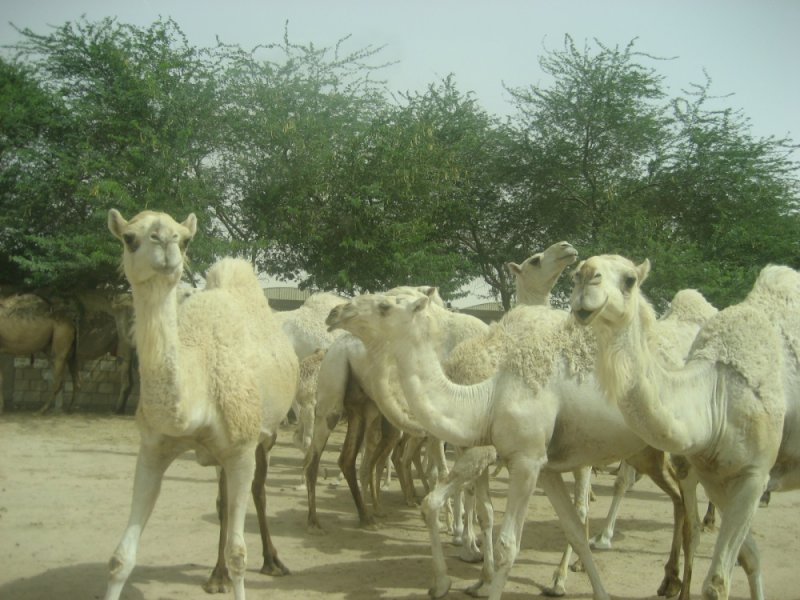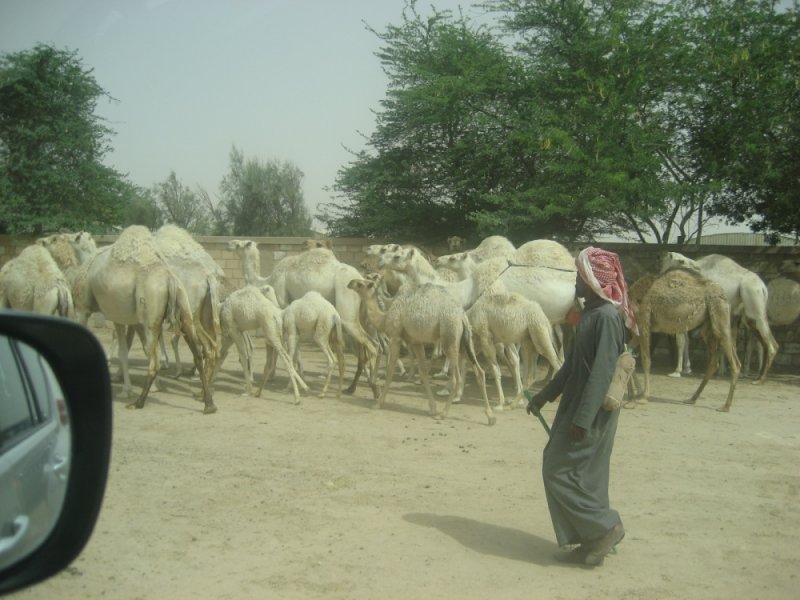 The picture will give some hint about the Vehicle.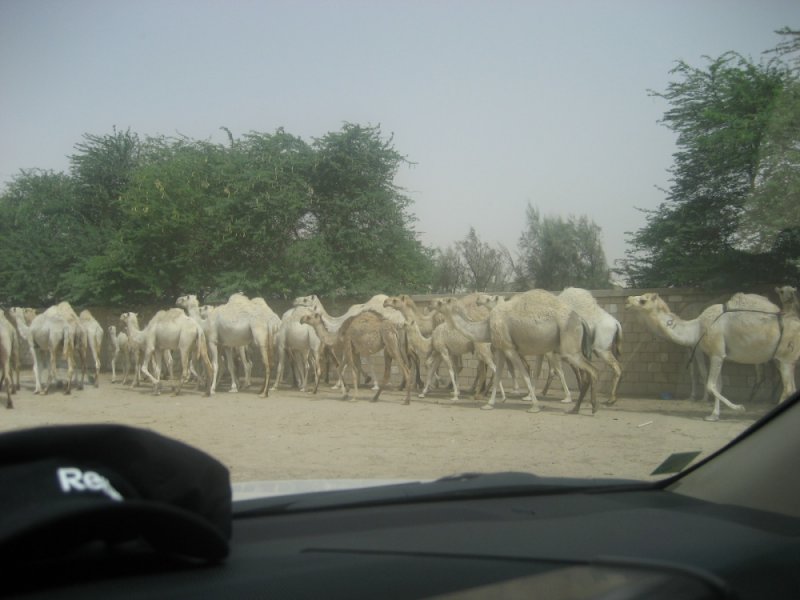 Yes. It is a Toyota vehicle.
Preface
I was using Mitsubishi Galant Super Saloon (SS) prior to the proposed vehicle. The Galant is the elder brother of Mitsubishi Lancer, which is available in India. Shape almost identical but slightly bigger bonnet and cargo space. Like lancer it got low seating position (i). Entry and Exit are difficult. It got cargo space, but the cargo space door won't open fully. Mostly we have weekend visit to airport to see off friends and relatives. Hence, the cargo space is important but due to the door opening is not wide enough to include second baggage (ii). Managing bumps is difficult when three passengers are accommodated at the rear seat(iii). Again, the car got blue metallic paint. Dark color is difficult to manage, as climate condition changes quickly. If any scratches, it will be highlighted. I prefer white color(iv). I used this vehicle extensively, and reached the time to change that vehicle particularly i, ii, iii, and iv above.
During my vacation, I got chance to drive rental Mahindra Scorpio (2008 Model) for almost one month. I made long drives, and some off-road drives. It was a different feel driving an SUV. The captain seat view is amazing. Seating is high. Ingress and Egress are easy. Difficult for parents. Decent cargo space, with wide opening door.
Purchase
So, Why can't I try a land cruiser Prado. I fond that a new design with a new front profile is coming in year 2011. There are two flavors, 4Cyclinder (2.7VVT) and 6 Cylinder (3.2VVT). Only petrol variants are available. Six Cylinder model is having sapre tyre mounted on back door, while 4 Cylinder under the belly. Each model got different options. They call it as TX, TX-L, TX-L1 etc., TX model is having very basic options while TX-L model is having almost all options. The price difference is very high in between these models. The model available here in Kuwait comes from Japan. They offer warranty of 3 years or 100,000Kms which ever come early. The Toyota agent here in Kuwait is known and well established. They have garages in almost all main places. They send technicians to Japan for extensive hands-on training.
Finally, settled for Land Cruiser Prado TX-L (4 Cylinder Full options 4x4). It got side graphics of Land Cruiser Prado. Now let the picture explain. The vehicle at the delivery garage. The technicians will give a short demo of all controls. The vehicle is Left Hand Driving (LHS) driving, compared to India where RHS driving. Roads are well laid with all markings, not like Indian Roads.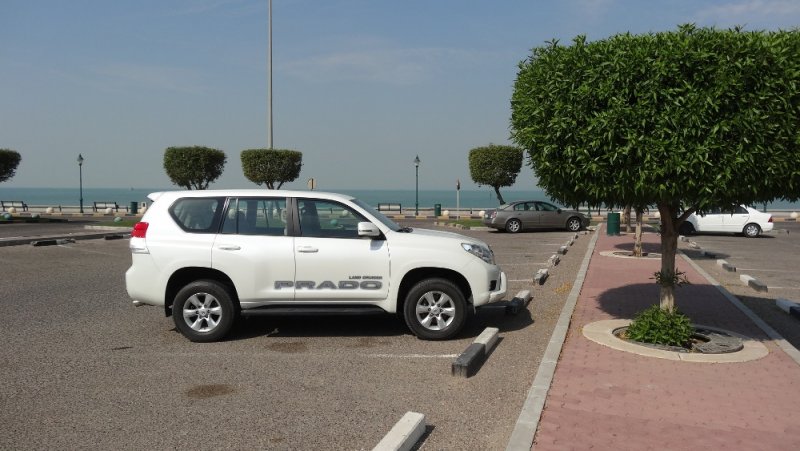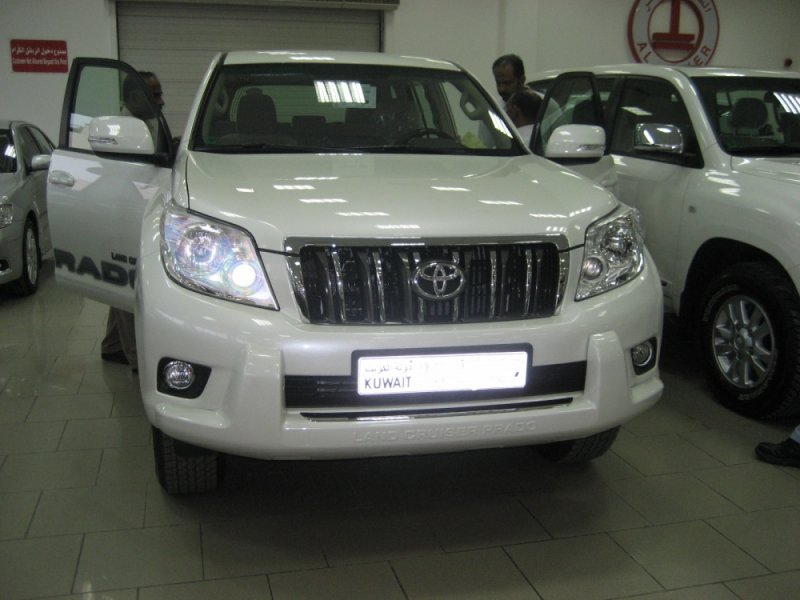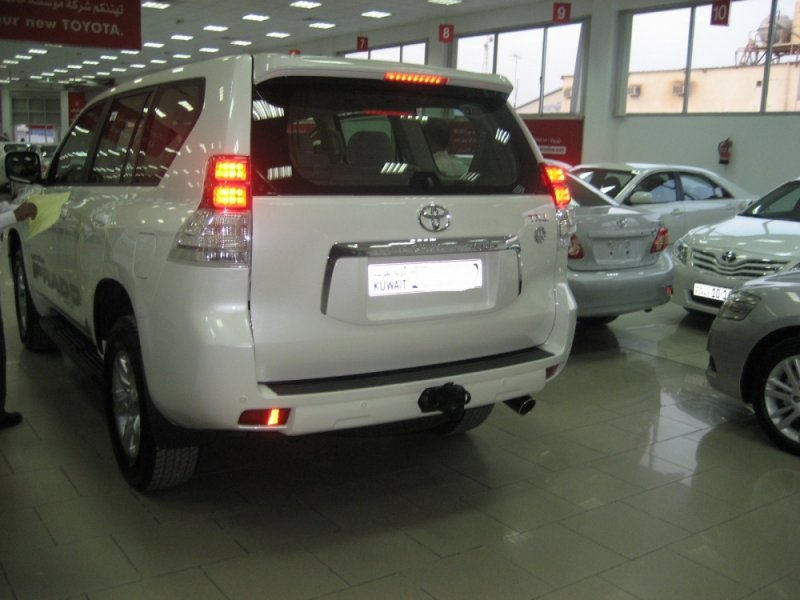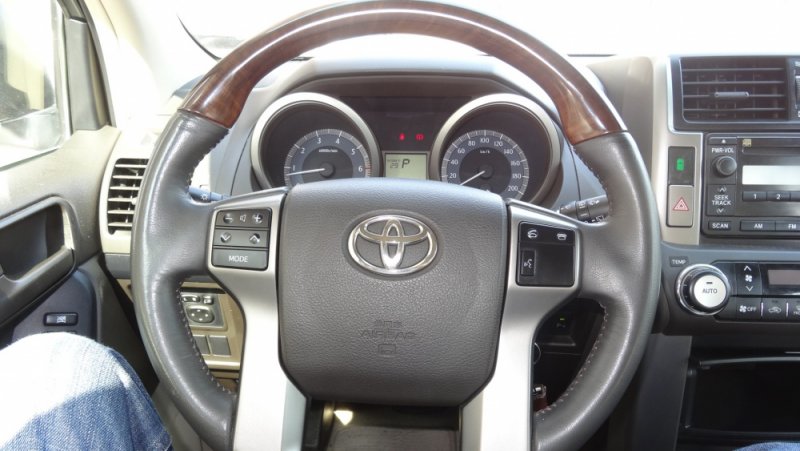 No Pre-Delivery Inspections (PDI). There are many quality check points. The vehicle handing over is a separate process, on a separate delivery garage. Before delivering to customer, they inspect all areas, including tyre pressure. The first service is at 1000kms as with all countries. The service interval is 5000kms for engine oil change. The first 1000kms (running period), they advice to drive below 3000rpm, or 100kms. No unwanted engine raising. Like in India, the insurances are third party and comprehensive. I opted for comprehensive insurance for the first year, and third party for second, third years. The Toyota agent will make registration, and other documentations. One can complete in 30 minutes all these paper works. Now the vehicle completing third year with 35000km on Odometer.
The third seat is flat bed type. We can pull it to its regular position to accommodate the passenger or flatbed for cargo space. This is the beauty of the new model. The same Prado models are available in India, but with Diesel Engine. I found one in Nippon Toyota Kottayam. It is having 3.0Litre D4D Diesel engine, the same one in Fortuner but with different Tuning. Toyota follow different numbering, I believe it is GX or VX options. Prado cabin is roomy unlike Fortuner. The driver seat is properly positioned to have a good view of the Terrain.
Climate control is three zone individually controllable. The front passengers can adjust separate temperature settings, while the rear can have different settings.
The 4x4 Control by a rotary switch, near to Transmission lever.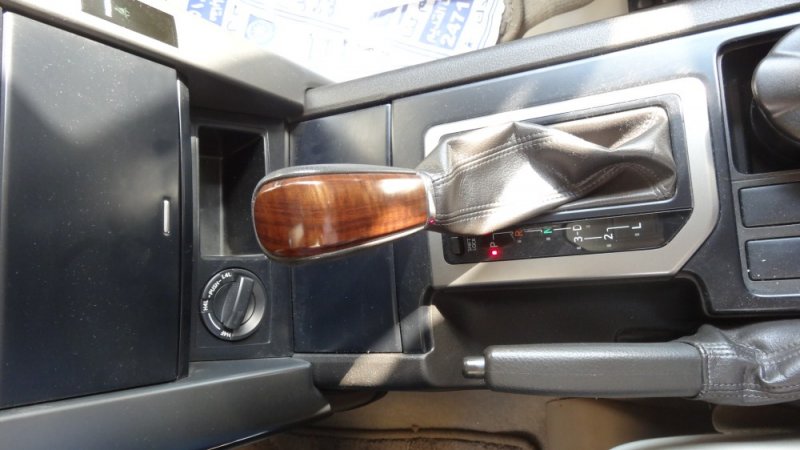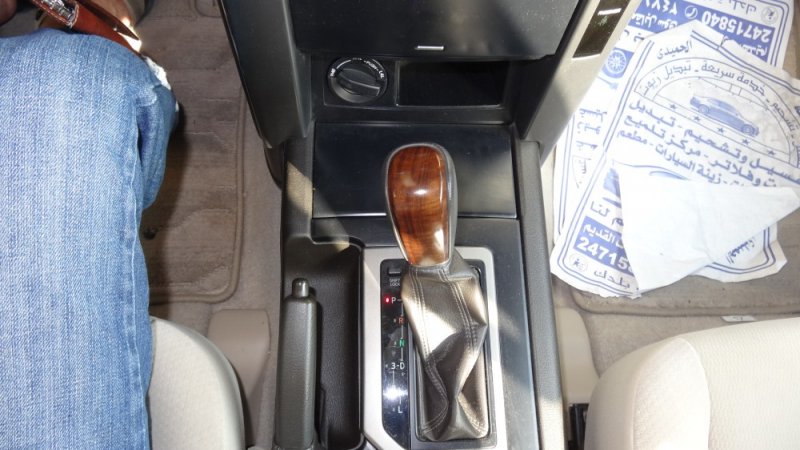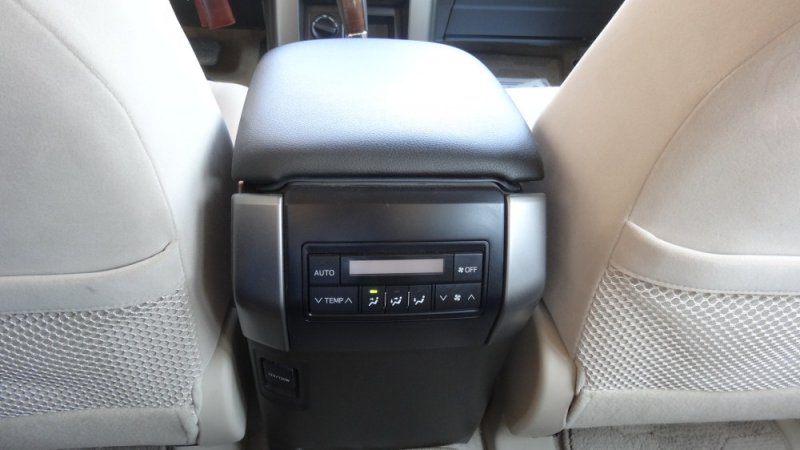 A small fridge is positioned at the middle portion between front seats. It can accommodate decent items for 5 passengers at least. The rear side of the fridge, is having separate climate control for rear passengers.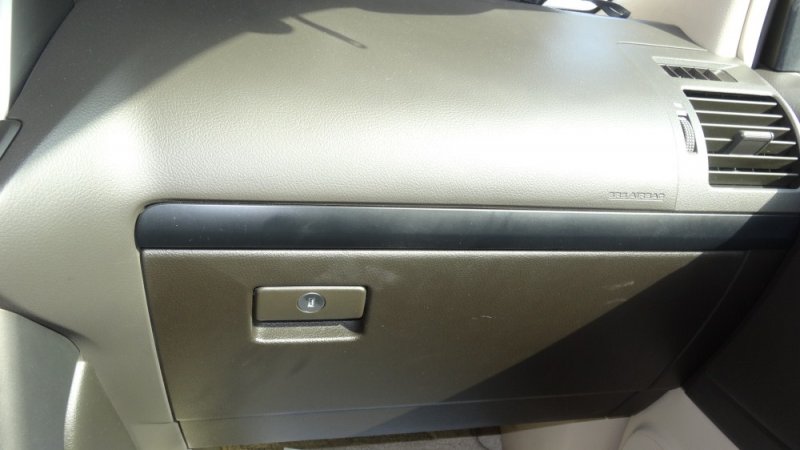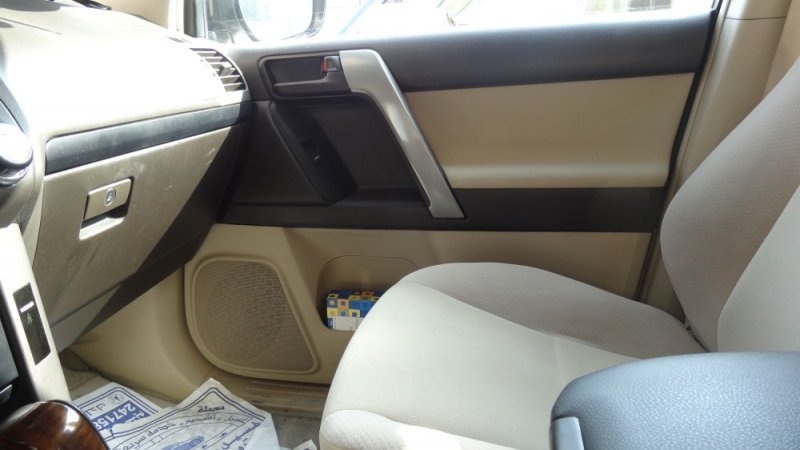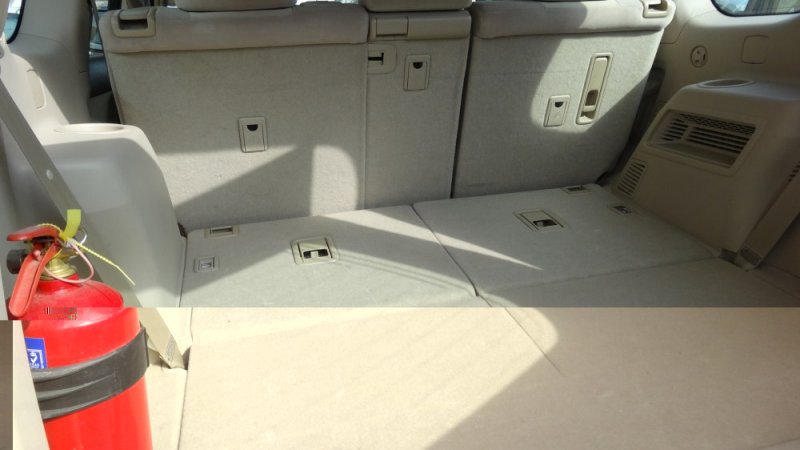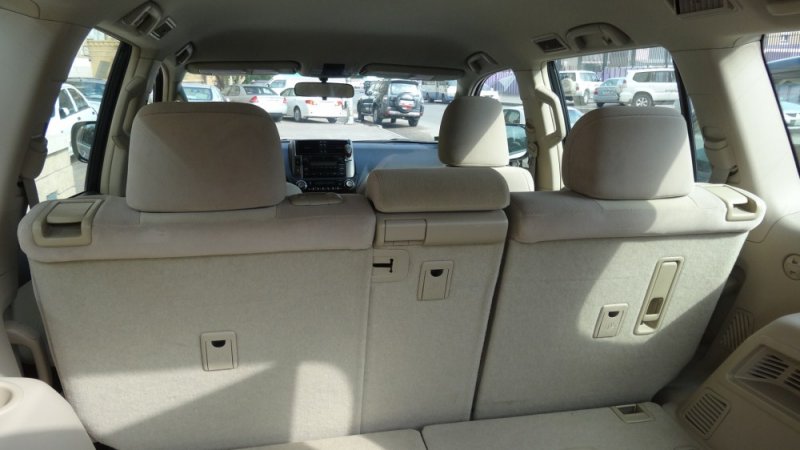 Flat bed third row seating. The seat can be folded, and kept as flatbed. It increases the cargo space. The middle seats can be moved front, and back. So two adults can easily occupy these seats.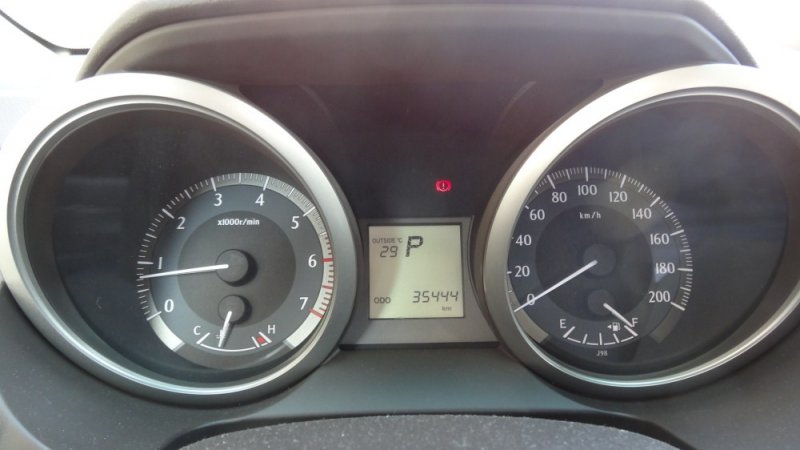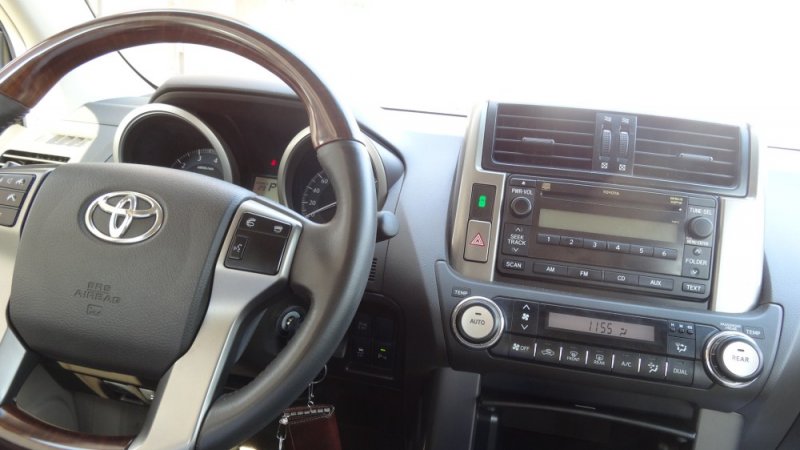 The stereo system is regular, 6CD changer but no video options. Green indicator on the console is the rear parking sensors, graphically readable. Steering mount control are handy to control Bluetooth paired phones, and Stereo. The traction is Automatic (4Speed), with 4x4 options. Disc brakes all around, and braking performance is much better compared to Toyota Fortuner.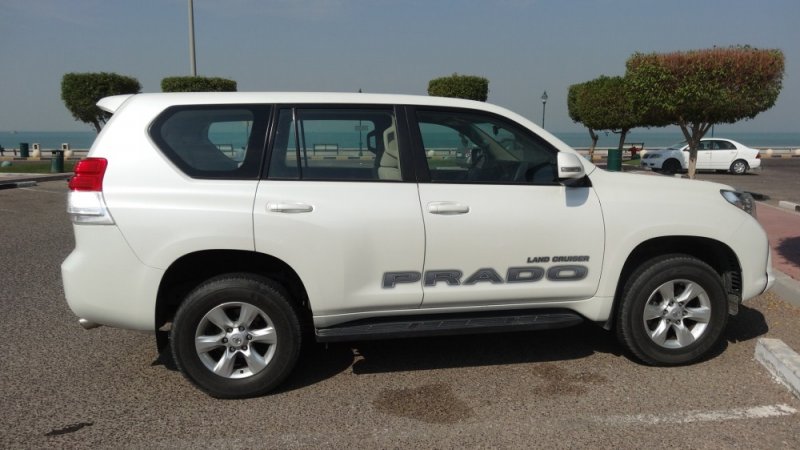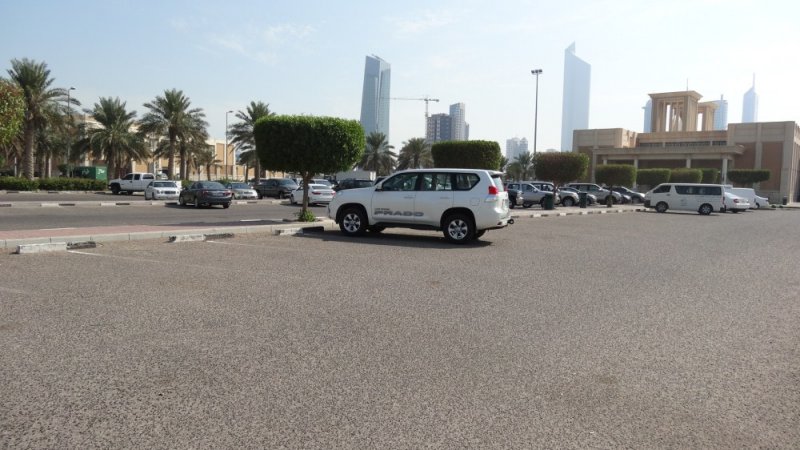 The driver can see all rear passengers through this mirror. The passenger can feel that as if they are talking face to face.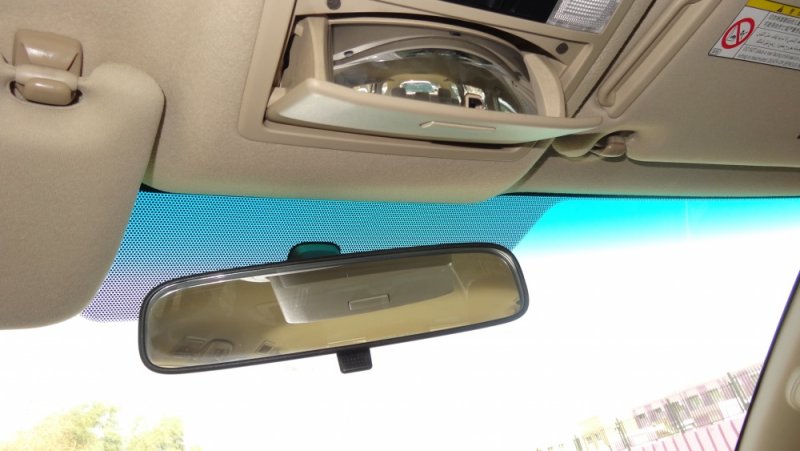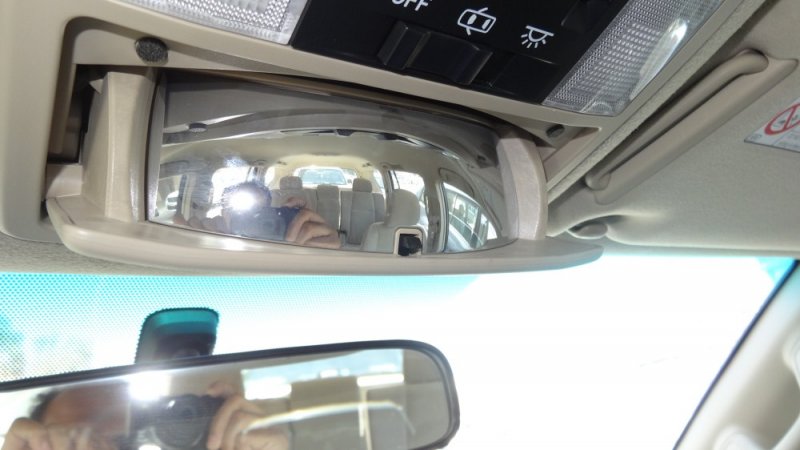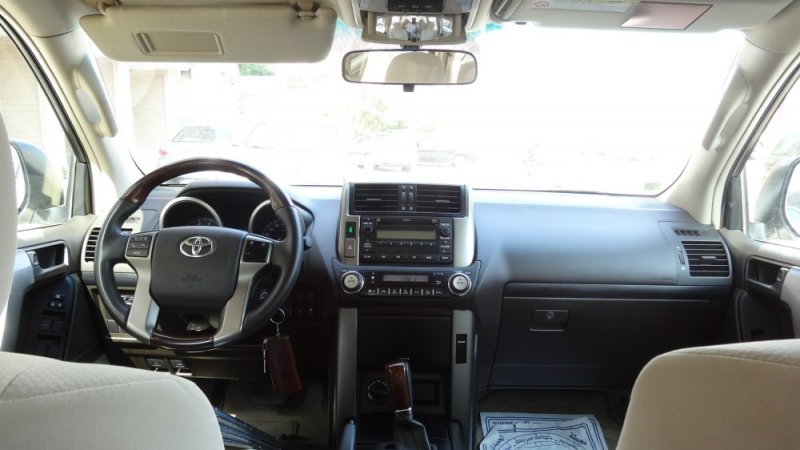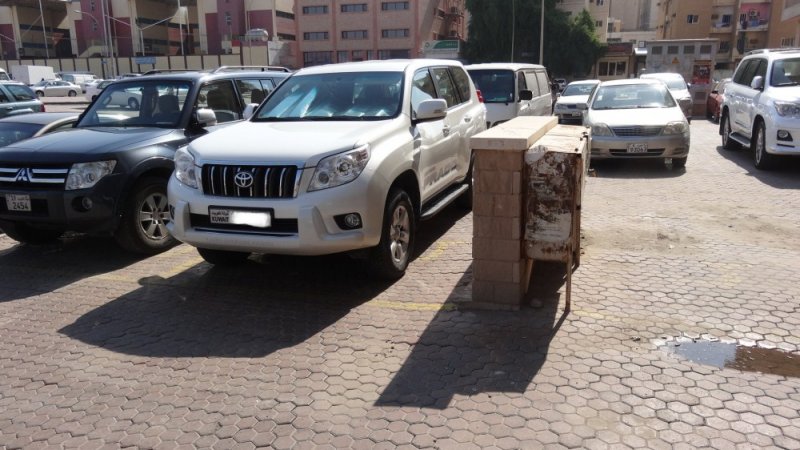 There is Malayalam Film, 'Thiruvambadi Thampan'. The film is all about a Land Cruiser Prado, making some off-road driving. On a big screen, the side profile is very much interesting. Exteriors are properly aligned to enhance the overall character.
Interiors are excellent, but same aspect with Toyota not provisioning LCD, Navigation systems etc. Space is sufficiently enough.
Ride and Handling is super. Let me refer back to first or second picture, where we did little off-road driving. It got balanced control on any Terrain. Steering is smooth, and controls well on slow speed as well as high speed.