Hello all,
I am from Gurgaon and own a Ford Ecosport 2019 Ambiente petrol. First of all let me start by sharing my car buying experience. I since my self earning days I always wanted to buy a car that has suits my purpose of traveling up and down from my hometown which is like 300 kms away from my town, and has less maintenance with safety and long term reliability and obviously pocket. Added to that a car that has sense of road appeal as well. So after watching a lot of ownership reviews and doing multiple test drives I narrowed down my choice to Compact SUV. So in 2019 there were a lot of options available like Maruti Suzuki Brezza, Tata Nexon, Ford Ecosport, Honda WRV, the newly launched Mahindra XUV 300 and Hyundai Venue. I wanted to go for a petrol car because of low maintenance, low service cost, 15 years validity of RC as per RTO and good resale. I visited all the brand dealerships and started to narrow down my choice on the basis of feature offered in lower trims, average service cost, spare parts cost, safety features, reliability, after sales, service center availably across country and stock availability.
I visited Maruti Suzuki showroom and took the test drive for Brezza ZDI as they didnt had lower variant available at that moment. The seating stance was good but felt that the engine is quite underpowered. I removed Brezza from list as only Diesel Brezza was getting manufactured and there was no confirmation on petrol models. Then visited Tata dealership and took test drive for Nexon XM petrol. The 4 cylinder 120 hp motor was purring like a kitten and in no time my entire perception about Tata reliability was changed. I wanted to go for the base variant XE but then the interiors were looking too bland so I gave a thought about the XM petrol variant and the discounted price suited my pocket. I asked them for 3-5 days time to discuss this with my family and to be wife and obviously the down payment and the loan, but then suddenly something happened that again changed my perspective about the brand. I realized that even though they were giving me a discount of INR 15,000 and I am shelling a good amount of down payment, the dealership executives and agents treated me like a non serious window shopper. While discussing the payments and discounts they told me that once I can arrange for a down payment then only they will finalize the discounts. I think they judged me too quickly as I got down to the dealership in Ola Auto. I immediately crossed Nexon as well from my list. Then moved to Mahindra and Hyundai for XUV 300 and Venue, the dealership denied any discounts and couldn't guaranty early delivery as the car were very new in market and there was lot of demand. Hence I was left with Ford Ecosport and Honda WRV petrol. I visited MG road and both the dealerships were next to each other. I again got down from Ola Auto and first reached Honda dealership and wanted to take a test drive for WRV but they denied mentioning that all the demo vehicles are busy with either service or test drives and I would have to wait until for 2 days day for the test drive. Meanwhile the executive stared pushing me to go for the 2nd top model mentioning the non availability of base model in gray color (maybe they took me for a non potential buyer). I also realized that the price for their base model is almost equivalent for to Nexon XT plus and the engine is really underpowered producing only 83 BHP.
I was then left with Ford Ecosport, then with tired and sad face I entered the Ford dealership. Now I started to see the difference in American vs Desi brands, I was first offered Coffee/cold drink and then the sales executive was assigned to me. The executive wearing a Navy blue coat met me and sat down across the beige colored table to discuss my requirements. He offered me a test drive for a manual Ecosport Petrol Titanium Plus variant. Now the things were starting to take a shape, the engine was a 3 cylinder motor producing 121 bhp and the drive blew away my mind. The executive asked me take the Gurgaon-Delhi highway route for test drive and the vehicle was cruising to 110 kmph in no time. The powerful motor, suspension, riding comfort and interior quality and finish took my breath away. The test drive lasted for 27 mins in mix city traffic and highway between both their showrooms. Back at the dealership they gave me the brochure where in all the feature and specifications for all the trims were mentioned. The executive wanted me to stretch my budget by 80K and opt for Trend Variant which actually have more features and better interior than the base Ambiente Variant. I insisted on buying the base variant only (even though I knew that it lacked 8 inch infotainment, fog lamps and traction control) as I was already stretching my budget from Nexon to Ecosport . The executive understood the situation and showed me the base Ecosport variant in white color but it was looking to bland with the 5 steel rims and basis interiors. Still I wanted the base variant only as I was getting most of the safety, utility and comfort features.
Now it appeared that the dealership doesn't have the Dark Gray color in stock but were willing to order with a minimum of 45 days of waiting period. I was getting married in 42 day and I couldn't wait for 45days plus 20 more days for registration plate. The sales executive bought a sigh of relief when he told me that they have white, canyon ridge brown, and lightning blue in stock. I liked the Lightning Blue color and instantly greed to book it. Then came the most hectic part i.e to negotiate a water tight deal. I started to negotiate the price and they first offered me 20K discount and we closed the deal at 50K discount at INR 745000 ex showroom and 25k worth of free accessories with insurance from outside market. I paid Rs. 25000 on18th October as token of advance and asked them to get ready & deliver the vehicle on 31st October 2019. The executive told me that he will bill the invoice for 18th October and I can pay the rest of the amount before 31st October and take the delivery. At the stockyard the car was covered in dust but they told me to wait for 30 mins so that they can wash the car and make it ready for inspection. After around 45 mins the car was sparking clean and vacuumed, then I did a a very thorough PDI, checked all the nooks and crannies and found the car in a perfect state with only 8 kms reading on odometer. After booking the car and making the advance payment I went to my hometown for Diwali holidays. During the course of 12 days I kept getting email from Ford informing me about the car getting ready, installation of accessories, RTO process, then a form to fill my choice of radio station, perfume, colored ribbon and type of cake for car delivery. Meanwhile within 2 days my loan was approved from HDFC bank with the lowest interest of 7.5% PA for 7 years and I also took the car insurance bundled policy for 23K for 3+1 years including benefits like Return to invoice, key loss, engine protection, Road side assistance etc.
Then came the 31st October and I reached the showroom in the evening around 5 PM with my friends. We were all welcomed and greeted with the same hospitality like before. I did the PDI again to check all the accessories fit and finish and it was all perfect. In 1 hours or so I completed the remaining paperwork paid the balance amount for accessories and took the delivery of the car. First I took my car to the nearest petrol station to fill up half tank of fuel around 25 liters as the dealership only topped Rs. 500 worth of fuel. Then I took my car to a temple for puja and blessings. After that I had to visit thrice at the dealership to get the 2 remaining accessories installed, get the registration plate fixed and to take the RC. Till 2021 September before the carmaker wrapped up their business I had visited the dealership multiple time for some of other reason and their after sales service is awesome as I was treated with the same hospitality like before and concerns were listened & attended to. This is the experience I will always remember as it is my first car that I bought with my own hard earned money. I feel sad that Ford India closed down their business too soon without launching a lot of other models that are available in APAC market. I also feel the we the buyers failed to understand the safety and features and driving pleasure that the ford cars offered and instead bought low priced tin cans. I will surely miss the brand and hope that I returns with more variety and technology.
For reference feel check out the pictures.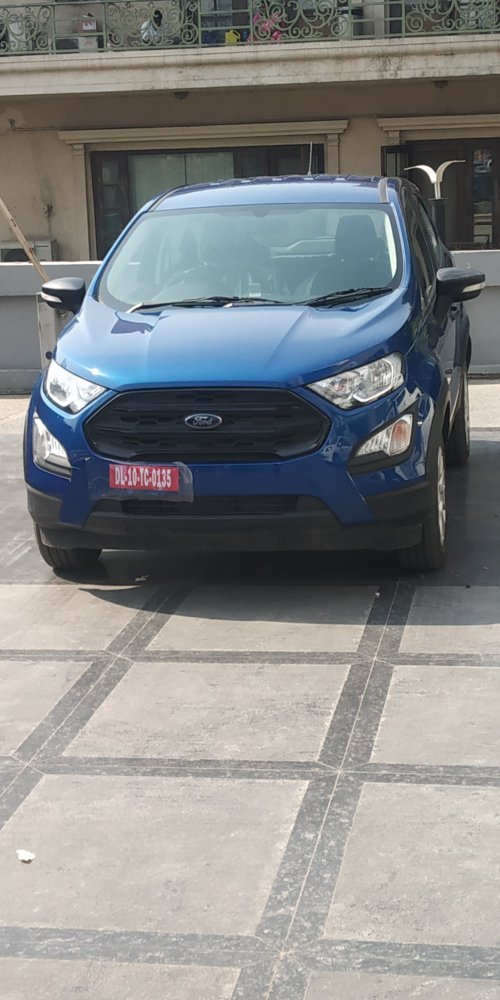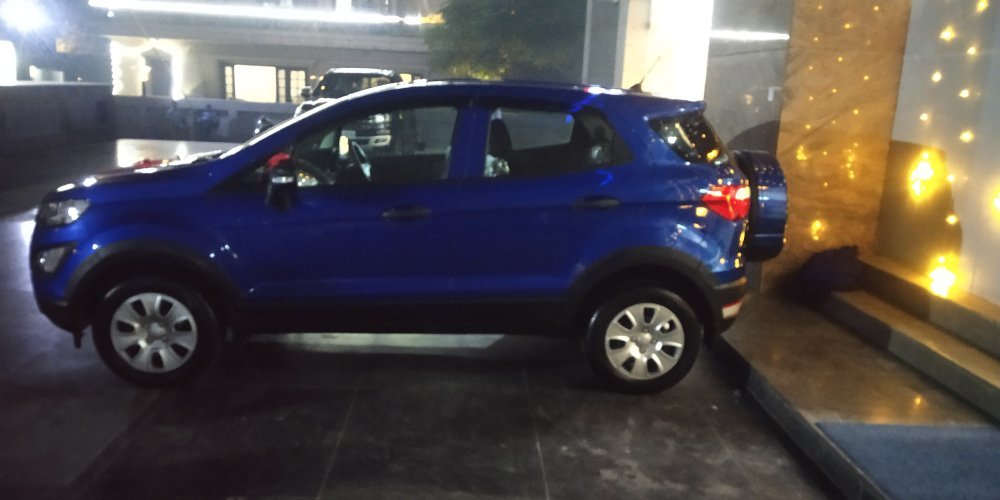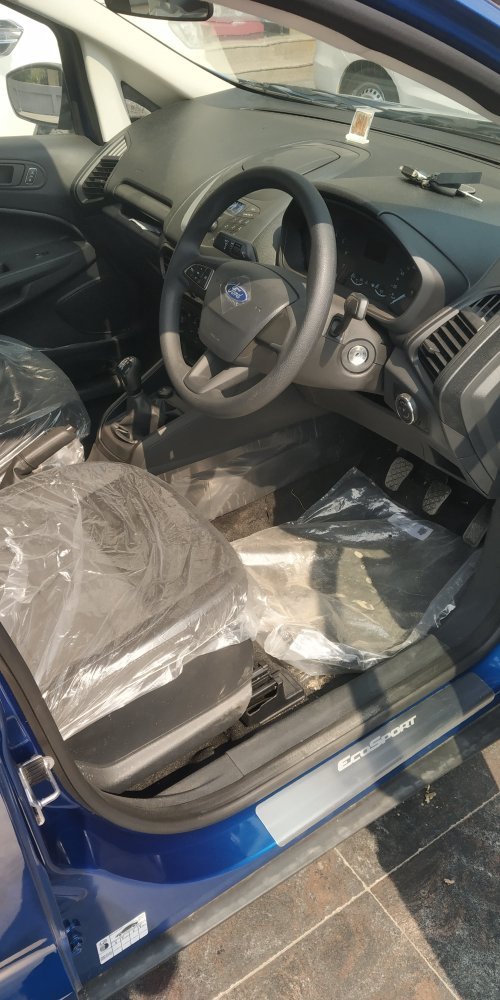 Thanks,
Pavitra
Last edited: