Well it all started back in 2007 when i got the family's old car, an 05 Alto Lxi done 40k kms. The car's body was in good shape, just some minor scratches & dents. Only the front right quarter panel & A pillar was uneven due to some small accident damage. Also the clutch, tyres & suspension had worn out. Now this is a very peppy car & i love the way it breezes through city traffic. Fuel efficiency is also amazing as its just a 0.8 L engine. Got the clutch & suspension changed. drove it stock for a few months. It was my first car so i got deeply involved in exploring the possibilities & modifications i could do to it. I am a fond of rally cars & their solid ability to handle abuse. I love exploring the outdoors & touring. Did some R&D over the internet & made a little list in my mind. Only thing that troubled me was "it was getting bullied by larger cars on the road"
Some pics of the car when i got it:
Blackened the door pillars & got new local wheels caps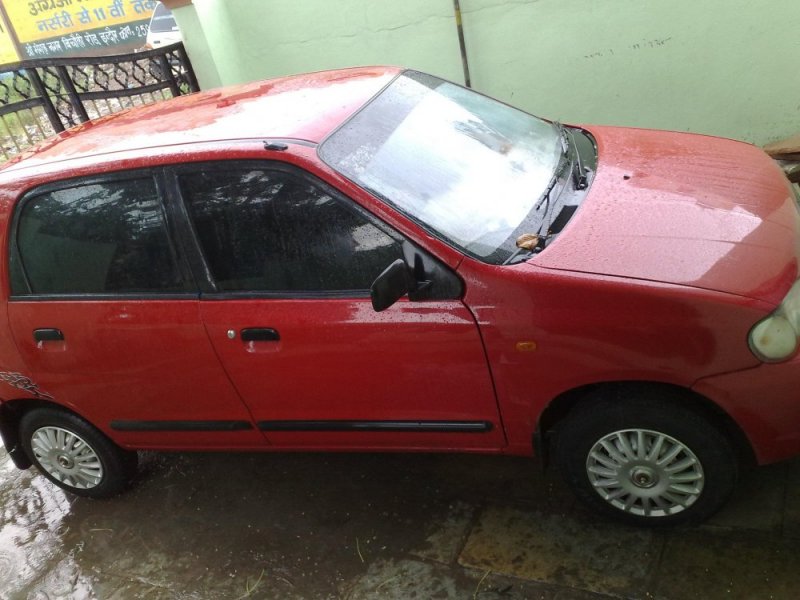 I noted on some cars that upsized tyres add to the muscular profile of the car. So my first priority were bigger tyres & alloys becoz the stock tyres were already bald & were getting punctured frequently. Started searching the market for genuine stuff that would last & also stay in my budget of 20k. Alloys had to be NEO as i didnt wanted to risk any breakage due to abuse that i will drive it through. Tyres, i wanted bridgestone but due to budget i had to stick to goodyear. A certain type of alloy on the NEO website caught my eye "13inch rally" it had to be an upsize so i finalized the tyres 165/65-13 goodyear GT3. I got the alloys for 11k & tyres for 10k, both set of 4. Got the suspensions stiffened 1inch to avoid body scrapping on bumps.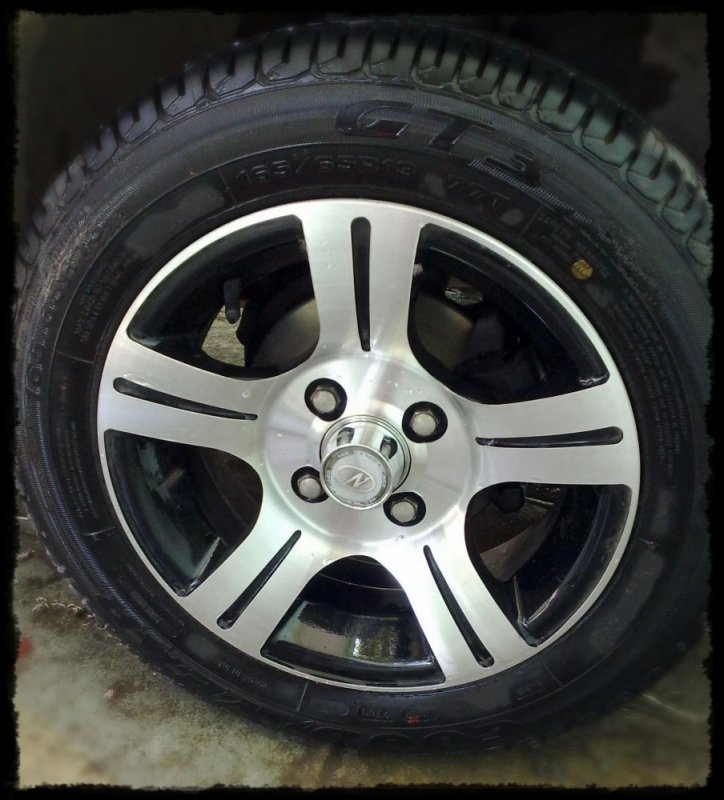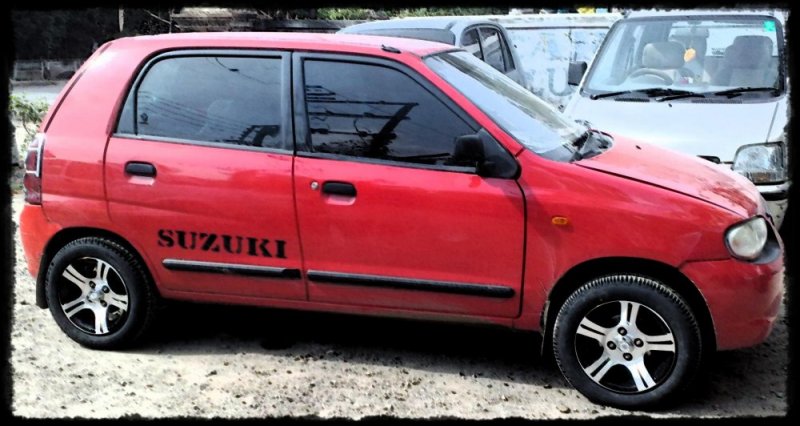 The car suddenly responded the way is wished after the upsize. Handling & traction improved drastically. Also didnt hit the fuel economy as vastly as i expected

Got some ICE & accessories done the next day:
* Vxi type internally adjustable ORVMs
* Fake roof scoof
* Door visors
* Type 2 clear lens tail lights
* Xenos front power windows
* some Scorpio brand central locking with window auto-up
* Red seat covers to match the colour
* Philips rally 100/90 bulbs
* Garware international 70%
* Pioneer DEH-2150UB
* Sony Xplod 6x9 speakers
* Sony 4 channel amp
* JBL 1000w basstube
Finally, i had the car personalized to my needs & enjoyed every moment of driving her. She proved reliable & handled all those (minor) uneven roads & scorched the city roads with all that lil bling bling added

Next step, some performance mods!! Watch this space

Last edited by a moderator: