Dear All,
Thanks a lot for all the support information to decide, finalized my First Car!
Now here it is! BNW FIAT Punto 1.3 Active.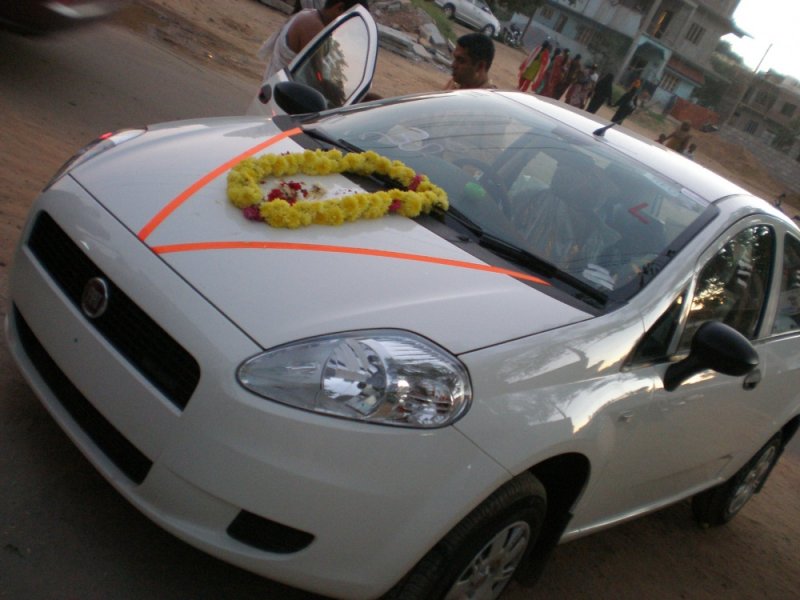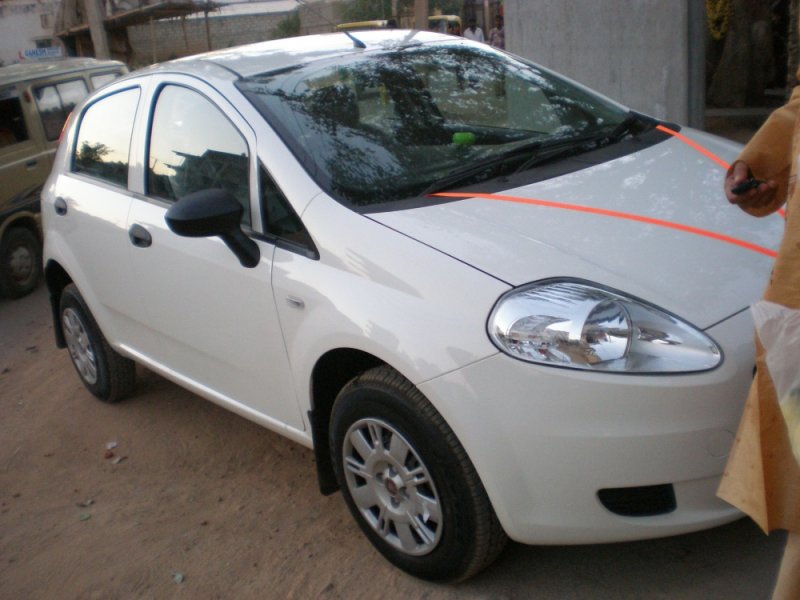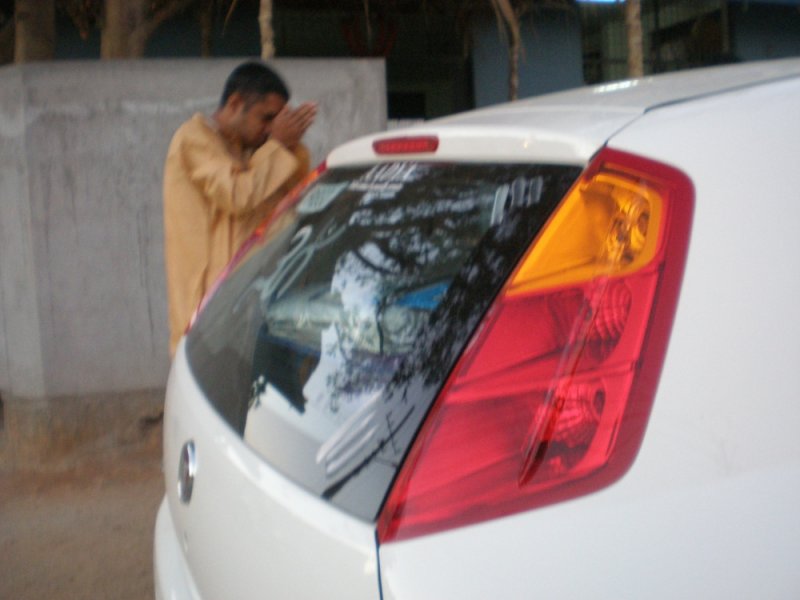 Spl. thanks to carfreak, SOOZ_PUNTO, raj_5004, dharmesh, jayadev for there on call and my mail support.
Thanks a lot to the Mods. for this fantastic car forum.
I got the delivery on 4th Oct,2012 and now a proud owner of Punto 1.3.
As I am new to driving so still not much driving. So still in learning stage.
Following is the detail story. These all are result of 3 years of deep research and analysis.
Why Fiat?
I have no personal fascination on any brand. What I had in mind is Safety, durability, leader in technology, looks, maintenance while selecting the car.
After taken TD for all car in 5 L -9L range found only Fiat meets them all.
Why Punto:
The look, the tank like body, great ride quality, 280 L boot space enough for my family, Nice interior, good space and comfort in seating, and famous multi-jet engine. AC is great, awasome pick-up,
Why diesel:
Though my current use will be low but how knows after sometime it will not increase? Petrol is costly, the maintain cost has not much difference (2-4 k/pa). Punto 1.2 is not that great. Even except Jazz 1.2 motor I was not happy with any other petrol heads. And Jazz is overpriced. Not VFM.
So Punto 1.3.
Dealer : Addya Motors, Bangalore.
I took quotations from all 4 dealers in Bangalore and got best quotation from Addya. Till now seems all ok.
PDI: Dealer called me for PDI and I did it by myself in 20 mins.
Why Car lease Option(LeasePlan):
I have no money to invest in car as already I have other big loan commitment.
My company has tieup up LeasePlan I opt it after a long analysis.
Pros: 1> company will pay registration, 1st year insurance and handling charges.
2> No instant downpayment, only Emi.
3> Loan on ex-showroom price only @14.5%.
4> Tax benefit of the EMI paid per month and upto 120000.00 pa for fuel.
con: Need to stay 3 years in the organization.
Why Active version:
The active version has all the things that satisfy most of the need.
The Dynamic version cost 75K more for ABS, defogger,foglamp, remote lock etc. which is good to have but not at all must in Indian senerio.
Found active version is real VFM.
Question: How I can polish/wash my car for best maintenance.