Hi all,
Finally I am writing my first ever car buying experience. My car arrived at dealers step on 27th September 2010. But I took the delivery yesterday on auspicious day of Dashahara. It was indeed a long wait from 27th sept to 17 oct.
Heres the short story of my experience.
I am a auto freak, but due to circumstances (mainly financial) every time I have to delay my car. Meanwhile I learnt driving started taking test drives of all cars to fulfill my desire of driving. One day a thought came to my mind, if I am not able to buy a new car why not to search for a used one and that too M800. So the hunt begins. Visiting used car dealers/owners became my every weekend program. I found a very good deal on M800 but could not worked out, owner glued to 70K and I am not moving further from 65K. Deal broke by just 5K (today I feel glad otherwise I would have been driving 8 years old car for another couple of years). Days passed by I was not finding any good used car for right price. Decided to quit the idea of searching used cars. So a new search for new car began.
Cars Considered:
Zen Estilo
: Ruled out due to old design and I did'nt feel as comfortable as in Wagon R and also lack of steering feedback.
Fiat Palio
: This car was in the list only because of the huge discount (nearly 1L) they were offering. But eventually that also ruled out.
Vista Saffire
: It was the top contender. Enormous space inside, good drivability. Even I took 2 TDs of saffire after booking Wagon R. But due to poor resale of petrol tata vechile and small niggling issues after couple of years which are prone to TATA cars pushed me away from saffire. (If I was considering any desile car, I would have definately picked up QJD)
Figo
: Stories of expensive spares and high running costs parted me away from this car. Anyways not thought of this car much as it was somwhat out of budget for me.
Alto K10
: A good car, but felt somewhat crumpled inside. While looking at K10 SP advised me to take look at new Wagon R, and realized this is the car I am looking for and thus finally settled down for Wagon R.
Here are some pics before registration: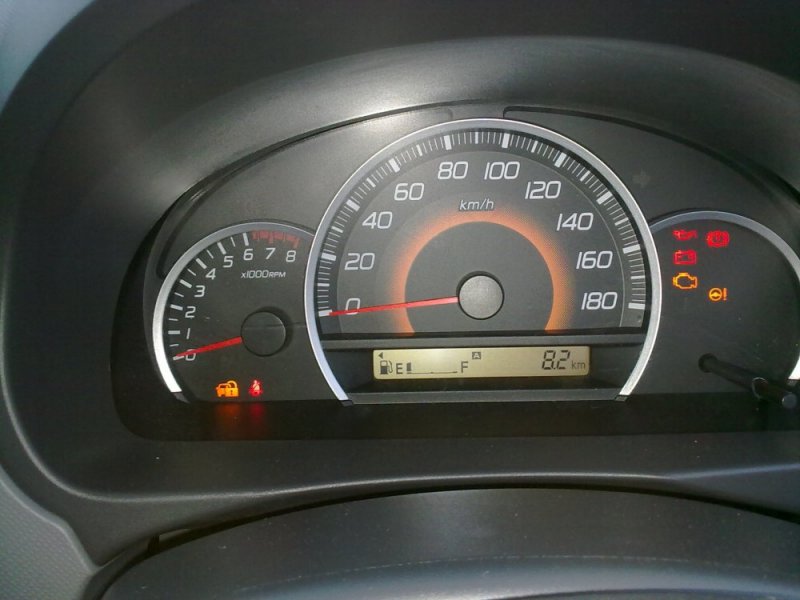 Some exterior pics: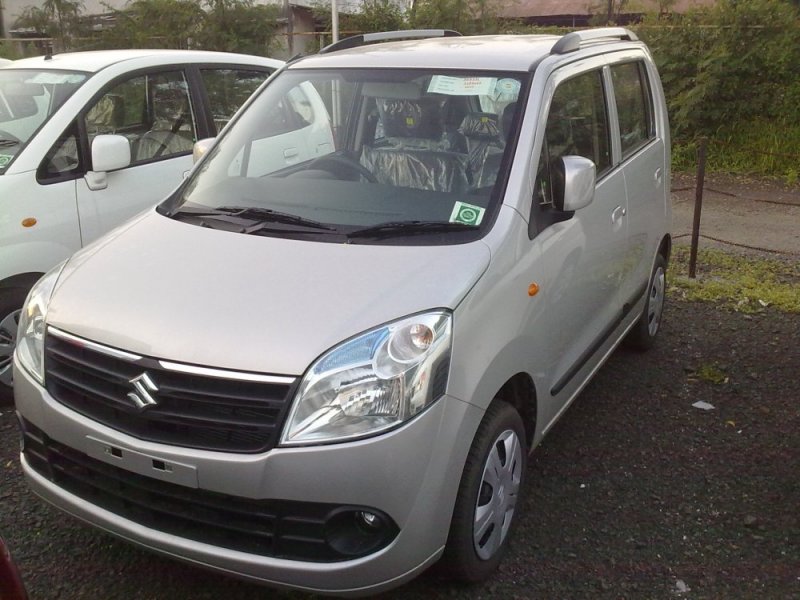 Delivery Day:
Reached dealer around 9 AM. I was very much excited. SP explained me all the features of the car again and handed over all the documents.
Waiting to go her own home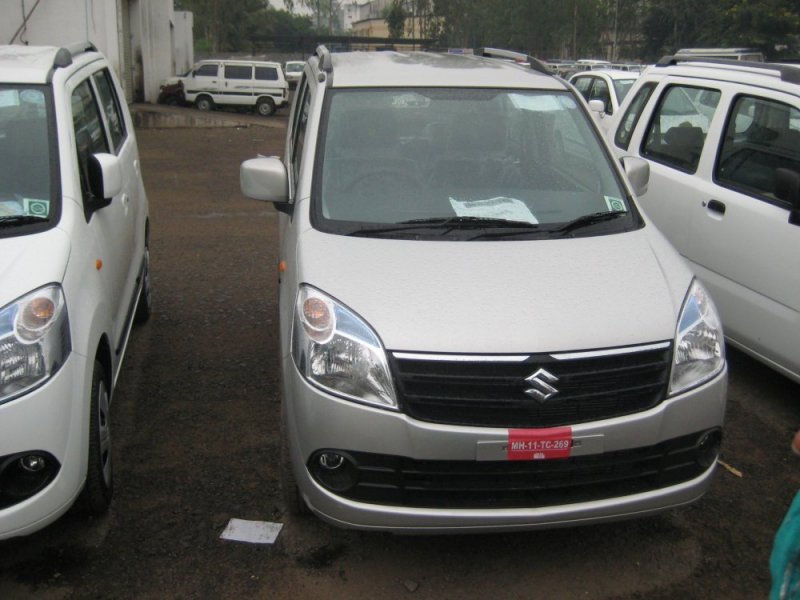 After this it started raining heavily, so unable to take pictures. While taking delivery odo reading was 27 KM which I think is decent. Now odo is reading 230 KM. So far I haven't found any issues except somewhat low pickup in first gear specially in ghats with 5 adults in the car and AC on. I don't have interior pics now. I'll upload it tomorrow.
Stay tuned for more updates.
Last edited: