Joined

Oct 15, 2011
Messages

5,274
Likes

4,787
Location
My "Blue Boy" Hyundai i10 Limited Edition Detailed Review +Mods
Wife-
I want to learn to drive.
Me-
Wow! Thats fantastic, Lets try the fortuner... or the jeep.
W
- No! Its damn too big. I can't see anything but the NOSE (Air Intake)sitting in. Im afraid i want something smaller. Jeeps are too crude. I can't even turn the steering!
M-
Err.. then..
W-
Give me your XUV 500. Its Awesome, and I want that 6 speed 'box!
M-
No way! You'll bang up and Scratch my prized possession! or Burn the Clutch
W-
Give me a new car then...How about celerio? Or nano?
M-
Oh! I don't have budget for a new car.
W-
Then a NEW-USED car.Small one.
M
-Okay...
W-
Rememer, after a few months of Practice, your XUV Thunderbolt is mine LOL.
M-
Argh! let me get you something to drive before you secretly Hoarde up my XUV!
The Hunt-
I ran about 2 weeks of search online and offline. Posted on the forum, asked friends and called dealers.
Here's my thread-
http://www.theautomotiveindia.com/f...er/16366-want-low-budget-used-car-wife-3.html
Picture went clearer, that I'm in need of something in the Likes of WagonR, i10, i20, Eco sport, Alto 800 or so. When browsing every imaginable website about used cars,I came across this-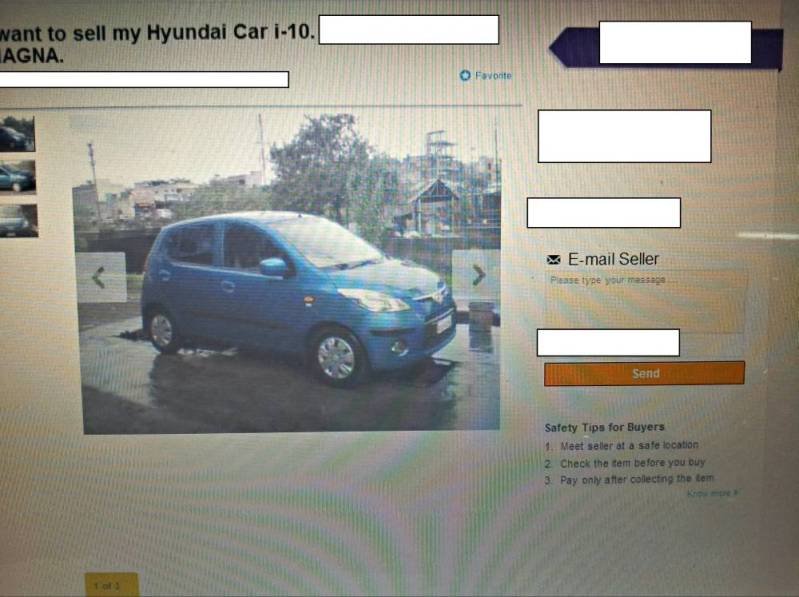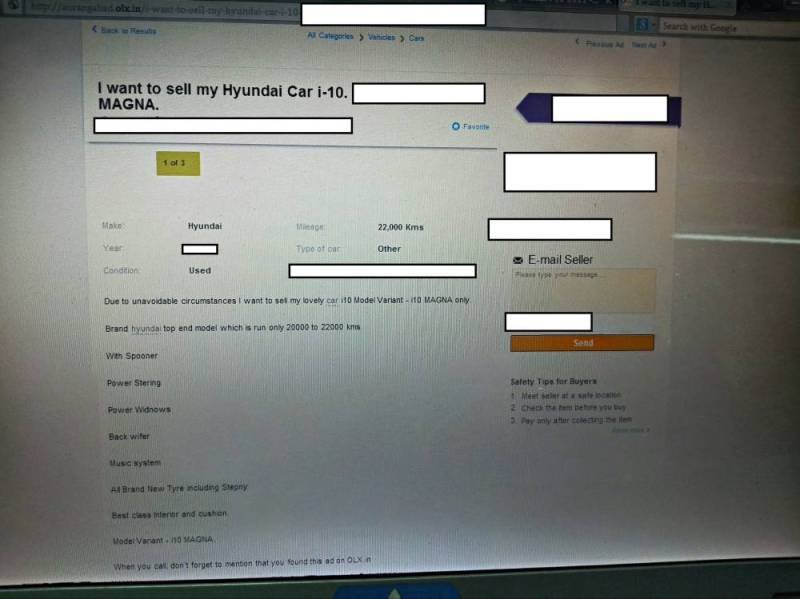 Decent Looking car, and decent Price too!
Somehow, that BLUE BOY gained a soft corner in my Heart. I called the person, and LO! Car was available for me to try. I left to Aurangabad the next day.
The Purchase-
I had also rang up various offers (from carwale.com, Gaadi.com. OLX and likes) and also some Dealers. What i experienced that, Half the Information was either wrong or cars were sold already. Half other cars were not immediately available to try and so on. i went to Both maruti true value Showrooms. One on Jalna Road, other at Chikhalthana. Dad was adamant we get a wagon R, and there was one offer of 50K KM run vehicle at 1 Lac! The staff was Not very welcoming, and worse were the offers. We saw a tattered WagonR for 2.2 lac with water leaking, engine shuddering and NO battery. We were also shown many Swifts, WagonR, Alto, M800 and so on. However nothing appealed. Either prices were too high or cars were absolutely rolling junkyards. Many offers went empty with "Soorry Sir.. Gaadi to Bik gaya hai!" (Car is already sold)
It was already 2 and I was sweating hard.
Enter the BLUE BOY-
I said Enough! Lets go to the Blue boy.I never got it off my thoughts all over.
The Shimmering blue colour, Presitine Interior, Fresh fragrance, and a welcoming Owner. I was hooked!
The Model was absolutely Top end. It has Air bags, ABS, Perfect music system with AUX( factory), decent seat covers, and a un-used interior looks. I also guessed the owners caring hand as the car was properly covered when parked ( I got that cover for free with the car).
Crank! And off she went. No Noises no Issues. I did a detailed Half hour study about the Interiour, Experior, Ride, engine and so on. Also, the owner was very honest and everything turned out to be true as mentioned on the AD or on Call.
TEN Seconds, and the deal was done. Blue boy is coming home.

I shall Edit Price after atleast 10 people have guessed it!

Interior-
The car had done only 21.5K Kms on the ODO and Interiors were pretty good. There were no Modifications or accessories except the steering wheel cover. All the switches worked correctly, so did the reading lamps. Head rests were intact and seat covers were nice. I still did opt for Interior Polishing at the service center (More on that later) I'll let the pictures do the talking-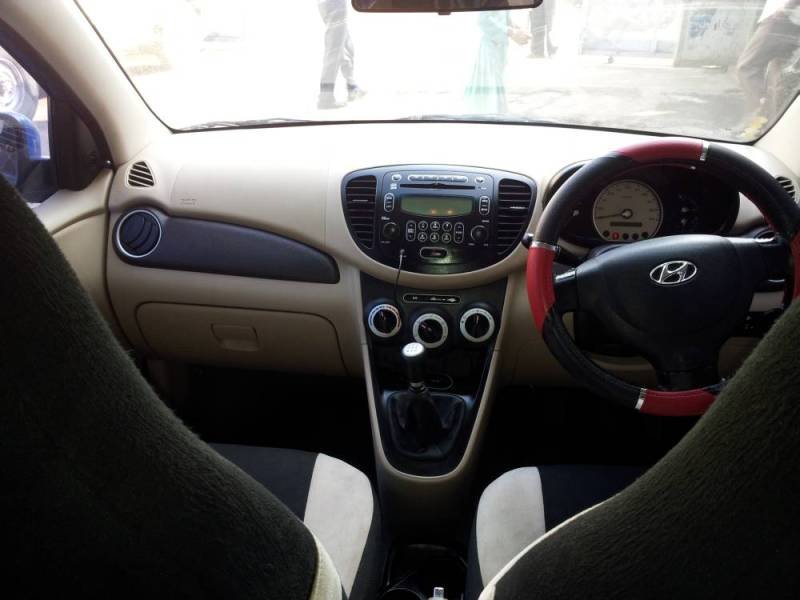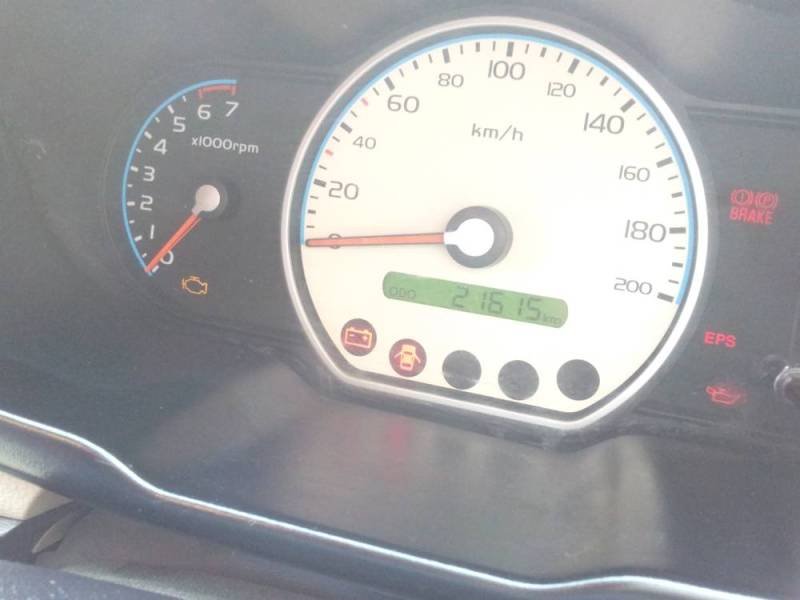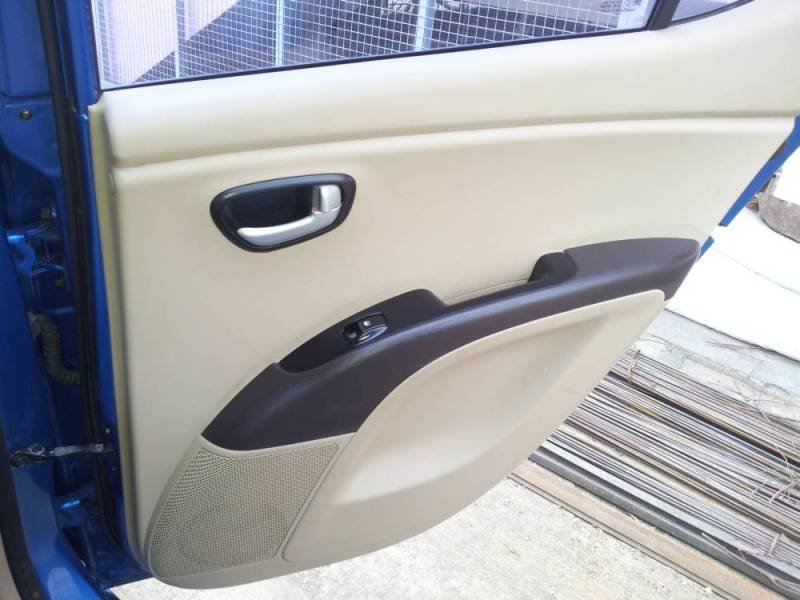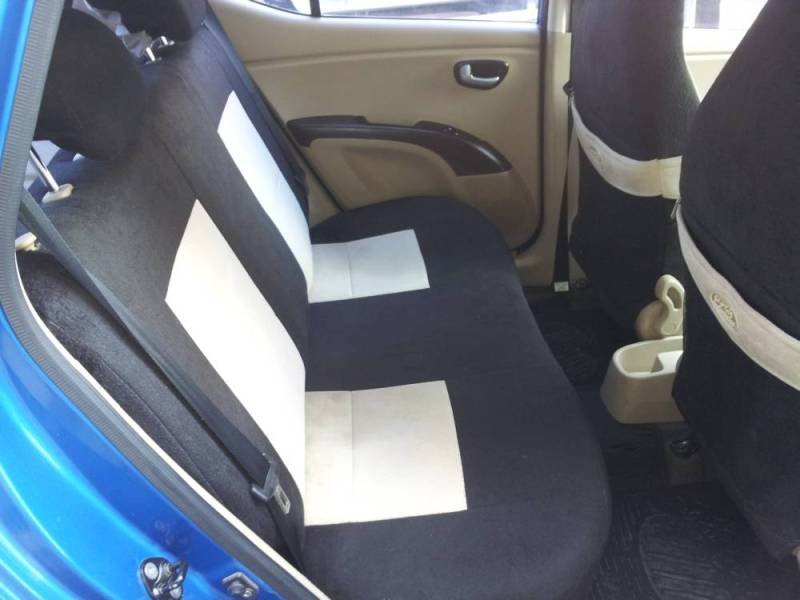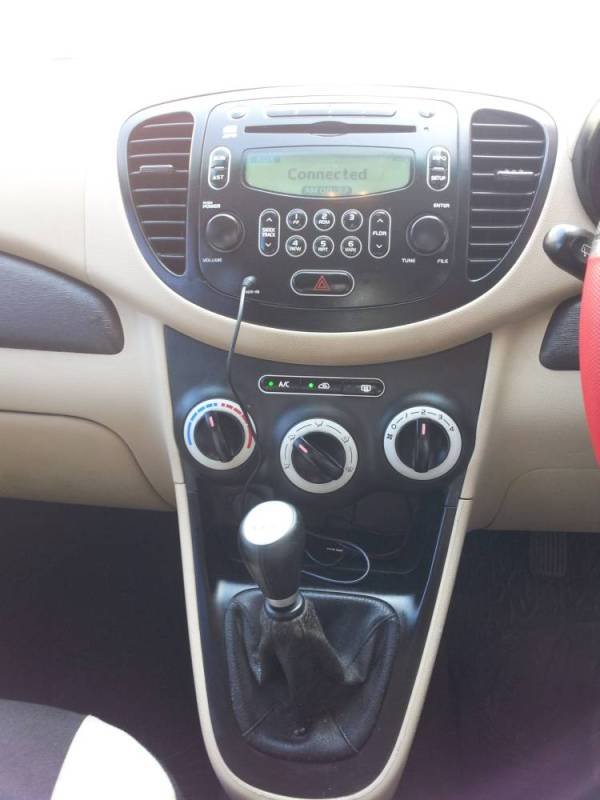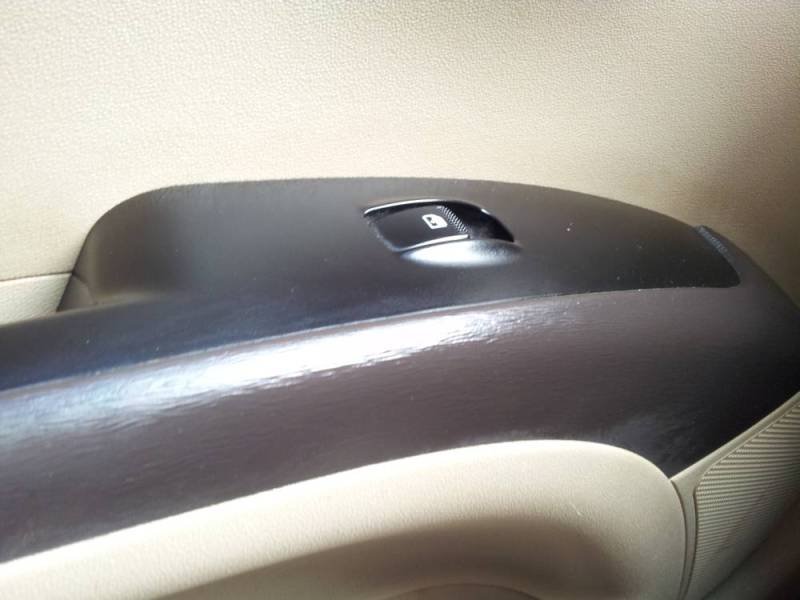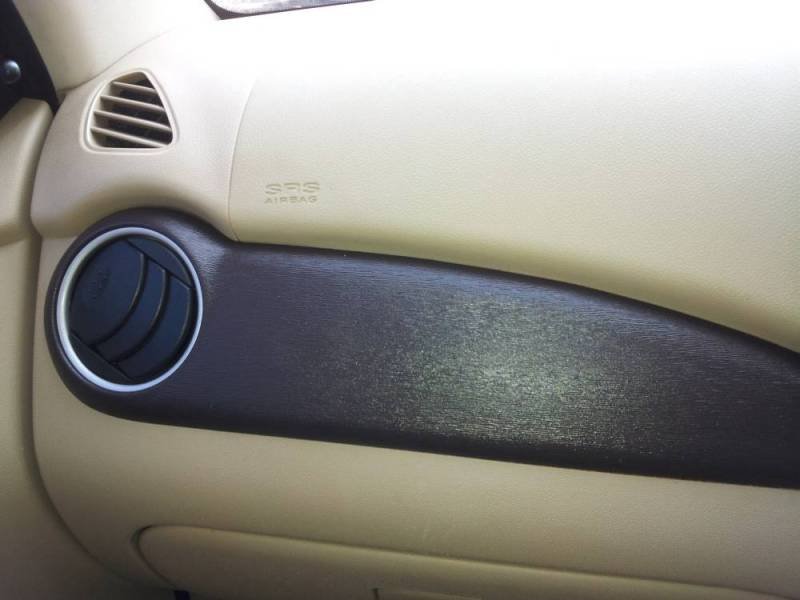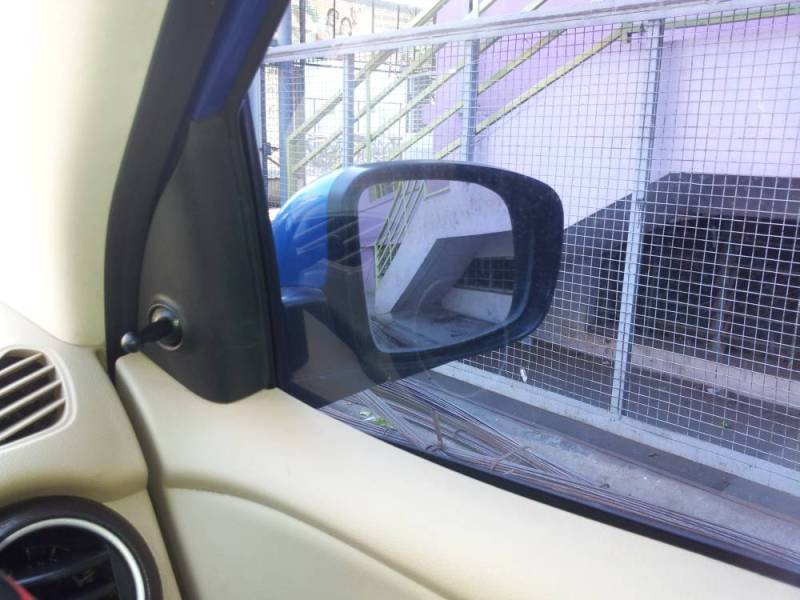 Claps for the...Sunroof!!

Exterior-
I The Blue colour was tantalizing! However there are minor dents and scratches all over the place. The owner reported, some Mischievous kids have caused These and Its the prime reason He's selling the car! There was also Minor Denting and Painting carried out (Not very well though). But I'm OK with it as this was as a used car anyways. Otherwise, All the Lights worked, Doors were very soft and easy to use. Horns and stuff is good. Tyres were OK. But they're the Factory 155/80/R13 Variety. I may Upgrade them to 175/70/R13 when they wear out.
Spare well was totally untouched, Basic tools like Jack was present, so was Warning Triangle.There were no Signs of Major accident except for minor denting which i've mentioned earlier.
Headlamps appear little faded (Due to sun) and so Do fog Lamps. Experts, is it possible to Polish/restore these?
Pics for all of you-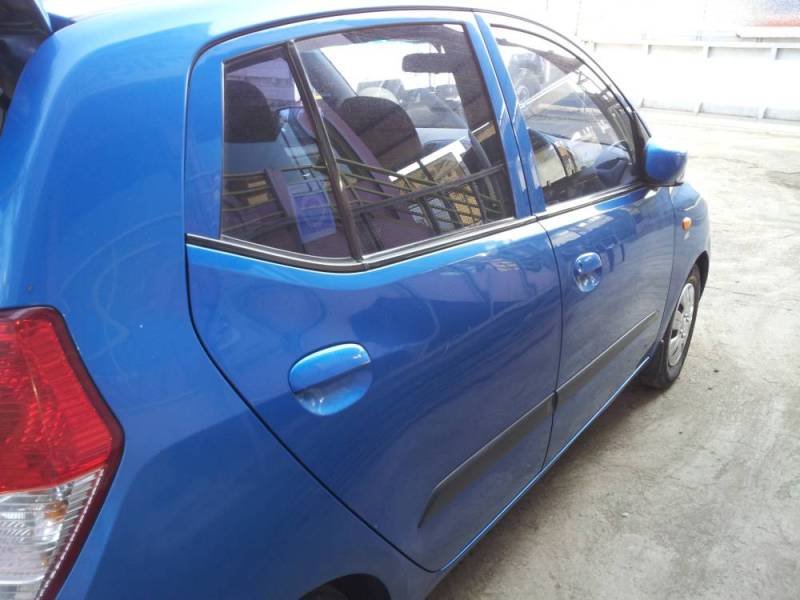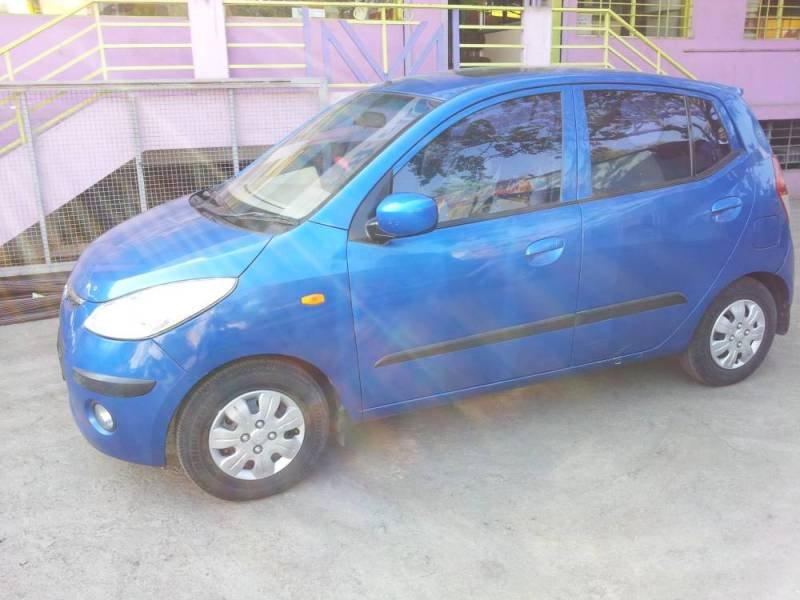 Performance
This is my First Petrol car. (apart from M800 that I drove/learned in 7th).
The Performace is not particlarly Impressive. The Engine is Happy to revv, but There is not Midrange Boost. Overtaking needs to be planned. I seriouly miss the 2k RPM SWOOOSH of my XUV 500 in this car. On my Way Back, I had to tolerate tailing a bus for half an hour!. XUV would have dismissed it in half Minute flat.
Speeds are good. Boy does attain 80 KM/HR with ease, And that's what I recommend Max safe speeds. Braking is very good. Pedal is sensitive and ABS works well. Overall Braking experience is much safer than likes of WagonR, Alto and M800.
Gear Lever is easy except for the 1St gear, which feels hard to engage. However, Gears are not as slick as my XUV 500.
Comfort,Convenience And features
Key is remote locking type. Unfortunately, I was given only 1 key. I esquired the same in Showroom and Spare key costs 6k! Oh! can someone confirm this?
Music system is typical OEM unit. There is hardly any Bass. With the Bass setting all the way up, I can hear SOME bass. But Its simply not for bass heads.The system Misses out on USB and BT system. Apparently, Mine is the earlier Gen model and also misses out on Steering mounted controls.
Headlights are so so. With the Fog lamps turned on, The car is drivable. Ahem.. My LED itch is coming Back. Beware!
*EDIT- after a 50Km or so drive, The headlights are actually good. Compared to my XUV Factory Headlights, The High beam of i10 Sheds light closeby as well as on sides (XUV headlights leave a dumb shadow just Near the car after which the Illumination Starts)
The Fog lamps do help, but not much. However, I was driving at about 60KMPH so opinion could change at 100 and above. The headlights are totally Factory and use H4 60/55w Bulbs which I don't want to mod.
I have added LED drls as well (Pics coming).
Noise is certainly missing from the engine. Its whisper smooth. At times We are hard pressed to tell if its even running! Very nice. However, All the missing noise is added back by small tyres when the car is running. Car is louder than average car due to same. Any Thoughts experts? I've already done Rotation/Alignment and Balancing.
Seats are comfortable and Headrests come where they should. The added seat covers lend a premium feel. Recline is only possible on front seats. Also, the Rear seats are not Split 60:40. You can bring the whole bench down though. Under the seat is some fuel Pump thingy.
Ride
-
The Ride is relaxed. Car feels super smooth when cruising near 70 in 5th!. Suspension is very well tuned to India. Rather a Thund and Clang, The potholes are dismissed with very muted Thump. I did't have any Bottom outs through the course (Which includes some large potholes). Steering is light and also weighs up above 70KMPH. Brake,Clutch pedals are easy to press. Hand brake is soft to use.
Overall, I am satisfied with the ride.
Service-
After purchase, I Immidately took the Boy to AM Hyundai, Aurangabad for Thorough check up. We were promptly attended by MR. PATIL. We checked the service history, and moved on to a good test drive. Mr. Patil suggested a full service including oil change and Wheel works.
We went with-
New Oils
Suspension Insulators and rubber parts replaced
Interior polishing
Wheel Rotation, Alignment, balancing.
Fuel pump, Injector, Carb Cleaning and tune up.
Electrical check up.
Air Pressure check
We were pleased to get full attention from the staff and I will recommend MR.PATIL to anyone who want's hyundai service in Aurangabad.
Here are the Pics and bills-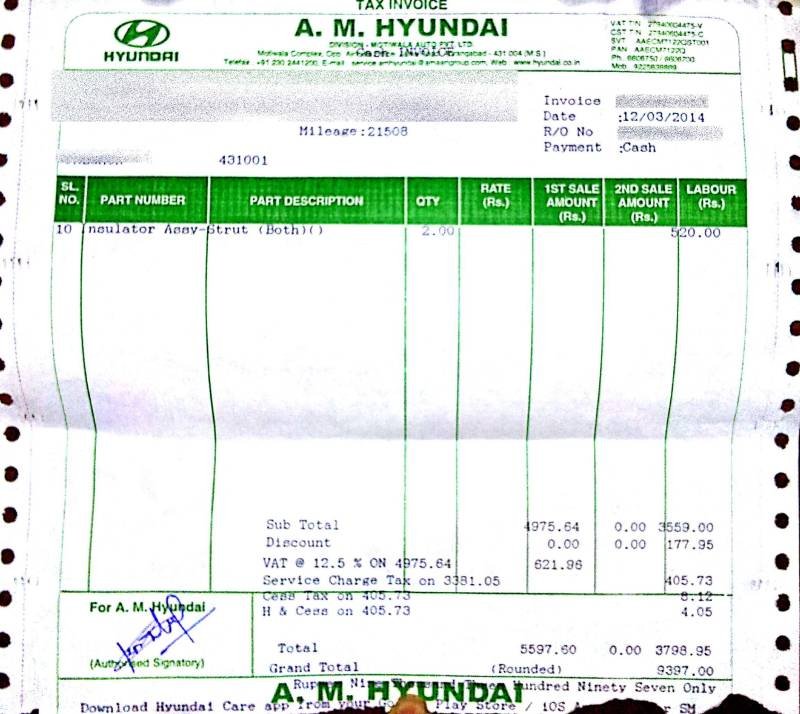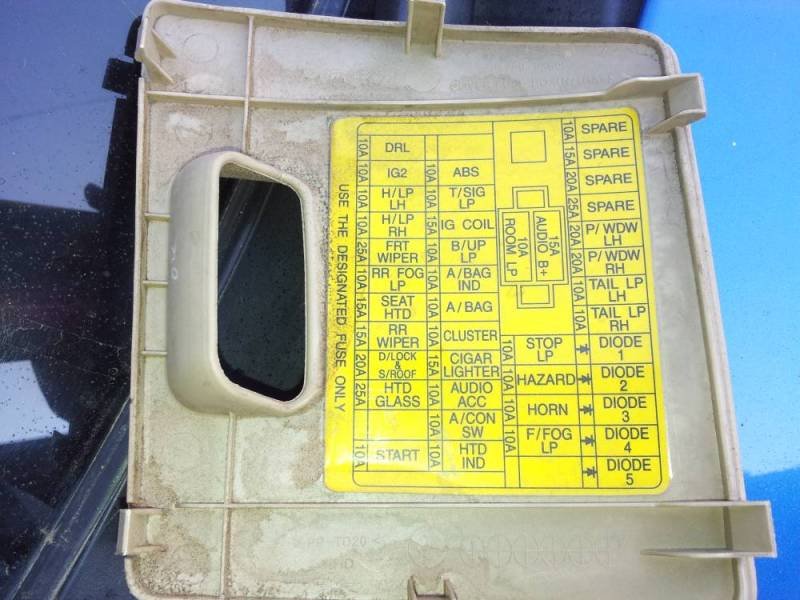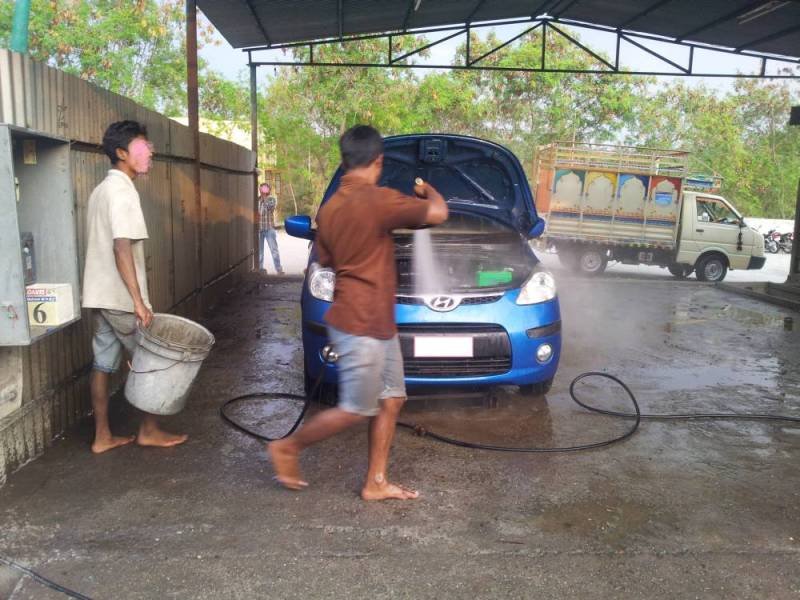 FE- This was totally unexpected. at Best i was expecting 14~16KMPL. On a 200km run (first long run! wohoo!), I drove the car very sedately. The Max speed for about 60KMPH in 5th gear. I got into 5th gear after 50 and gently accelerated. However, The roads were bad and full of sudden speed breakers and Broken patches. The FE?
There you go- 18.9 KMPL. YES PEOPLE. Thats it. If the Roads were better, I could have done 20 it seems. All my FE figures are with 100% AC
Price- 3 lacs for the car, and 10k For Servicing and Check up, Oils Changes.
____________________________________
UPDATES AND MODS SECTION-

LED DRLs-
FOOTWELL, GLOVEBOX and LONGUE LIGHTS-
DIY RACING STRIPES-
DIY High beam ASSIST-
http://www.theautomotiveindia.com/f...i-i10-magna-detailed-review-7.html#post464530
30k Kms service experience, Yokohama Earth 1 tyre Review-
http://www.theautomotiveindia.com/f...i-i10-magna-detailed-review-8.html#post477297
Glass Buffing Performed-
http://www.theautomotiveindia.com/f...i-i10-magna-detailed-review-9.html#post497334
LED Headlights Upgrade (CREE)-
http://www.theautomotiveindia.com/f...i-i10-magna-detailed-review-9.html#post499929
40k Kms Service-
http://www.theautomotiveindia.com/f...-i10-magna-detailed-review-11.html#post521401
Door Lock Issue Solved (3 Months!)
http://www.theautomotiveindia.com/f...-i10-magna-detailed-review-13.html#post553128
Bumper Damage & Replacement-
http://www.theautomotiveindia.com/f...-i10-magna-detailed-review-13.html#post564940
Last edited: