Hi All,
One of my friend was looking for a Diesel car with a min budget of 2.5L in Bangalore.
We were searching for last 3 months.
We being in Bangalore the prices of Di cars are on a higher end but we wanted a accident free, non tampered odo vehicle.
Last month we got a well maintained Accent Viva CRDi and my friend picked it up.
Turning Points :
Reason for looking for a used Di car at this budget : He was looking for a car with a low budget as he was expecting a overseas assignment but was not sure when he will get it. Hence, he wanted to buy a car and use it till he goes out and sell the vehicle before he goes out.
Just 3 days later of buying this car he got an assignment in Australia for 3 years. he feels that this car is lucky for him and doesn't want to sell it off...so i was given the car to drive and maintain till he returns.(Lucky me)
Few details of the car when we got it delivered.
Model : 2005
Number of owners : 2
(The car was registered to Philips India as the first owner and after 3 years the Manager who was using it bought it)
Odo reading : 124380kms
Body Condition : Good
Interiors : Best
Engine : Has a knocking noise (Got it checked with few Mech's including my own mech. and got a quote of around 25k to fix it up.)
What all I spent on after we bought the car.
Roof mount cabin LED light : Rs. 200/-
Car Charger : Rs. 350/-
Basic ICE : Rs. 10600/-
Tires : Rs. 14,000/-
Engine oil, Oil filter, air filter Change : Rs.2000/-
Headlight Bulb changed : Rs. 500/-
Condition of the car at present
Running non stop. Has done close to 2000kms since last 15 days and I know that the usage will drop after some time but not drastically.
getting a FE of around 18kmpl in City and 20kmpl on Highway.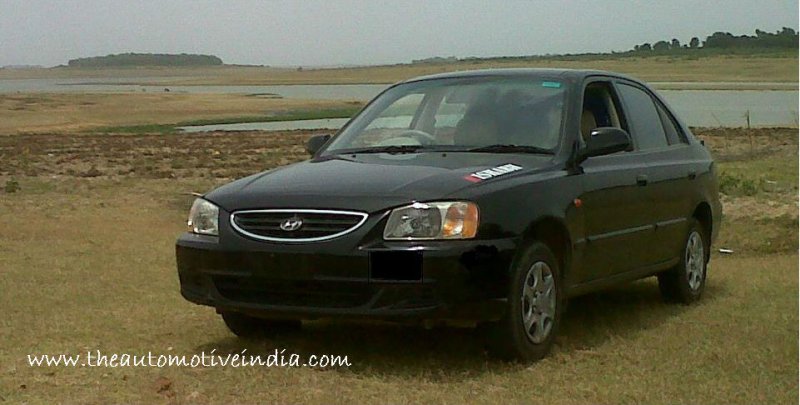 Just have a single snap as of now.
Will be posting the set of pics in coming days.
Regards,
uNkNowN