Joined

Oct 9, 2012
Messages

1,887
Likes

2,178
Location
INTRODUCTION
Ever since the Nexon was launched in Sept 2017, I followed it like a child in a toy shop, I read up/viewed ever thing Nexon from XE to XZ+, and conducted multiple TD's both of Petrol & Diesel, I was even ready to buy the XM (P), and then read up all Diesel reviews, especially Dr. Mayank Dixit's who I think was equally enamored, and was I floored well its all there on the Nexon thread.
And then the wait started for the AMT version, whose sightings started somewhere around the beginning of the year, and in May 2018 XZA+ was launched, even in the MT version I found XM true VFM, and after the launch of Vatara Breeza AMT in June, I had a strong intuition that Nexon XMA won't be far away, but birdie scoops were few and far between, some envisioned launch after Harrier?
But I pursued and low and behold on 19th July, and thanks to Anshuman updated me the launch of XMA, I immediately forwarded the msg to the 2 dealers, Sai Motors GM was my contact, who was so smitten by my updates, that Tata Motors Regional Head was curious to meet me about a senior person's passion to have his Nexon XMA in Etna Orange. Even by 25th they had no price and availability update.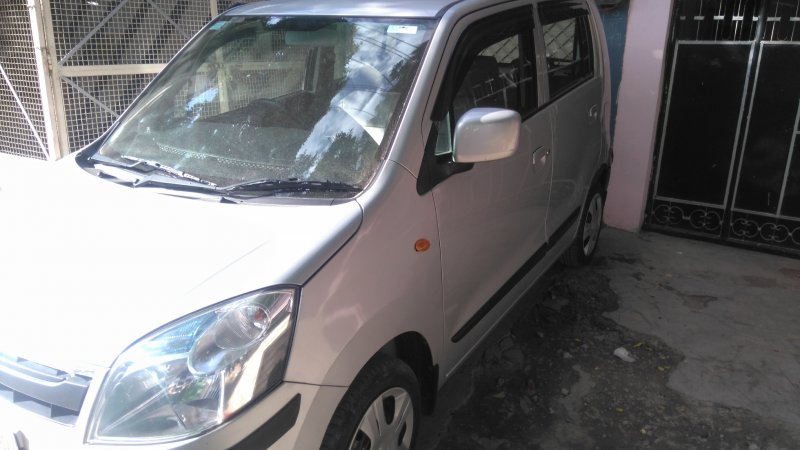 My 2014 Wagon R VXI
So on 28th I landed at Society Motors with cheque book in hand, and true as a UP Govt Babu, they had no news on prices and offers, I threatened I'm walking out with check book in hand, they then became active, and on road price quoted 9.64L on road with zero dep insurance and no accessories, local accessories 11k and Tata genuine 18.5K, I left and landed at Sai Motors which was my original choice (I went to Society because they only had XZA+ TD and a display Etna Orange XM), the GM was a courteous person and had all his offers ready, his price 9.72L with Tata genuine accessories, and 3L exchange for my 2014 WagonR. Paid 21k advance balance after PDI agreed, with delivery promised in 10 days.
Got a call on 30th with the VIN No., which was decoded by Anshuman as July 2018, factory fresh, my FANTA-BULOUS landed on 4th Aug within 7 days of booking, completed the PDI the next day (KM reading 17km), chose the color and pattern for the seat covers.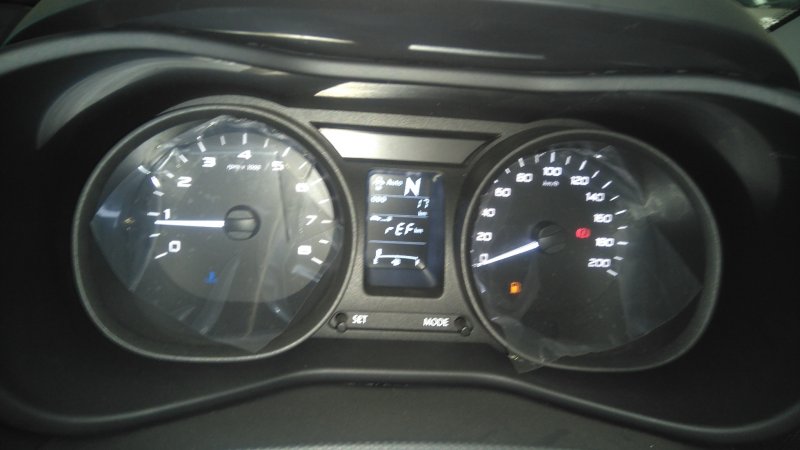 On PDI Day 17km ODO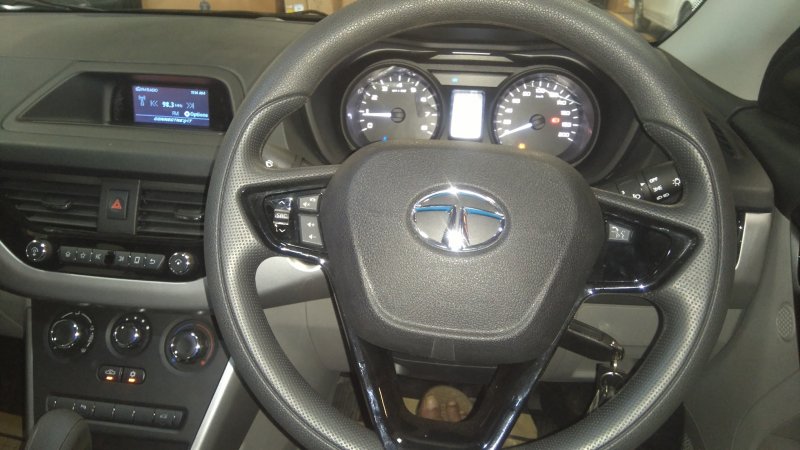 Cockpit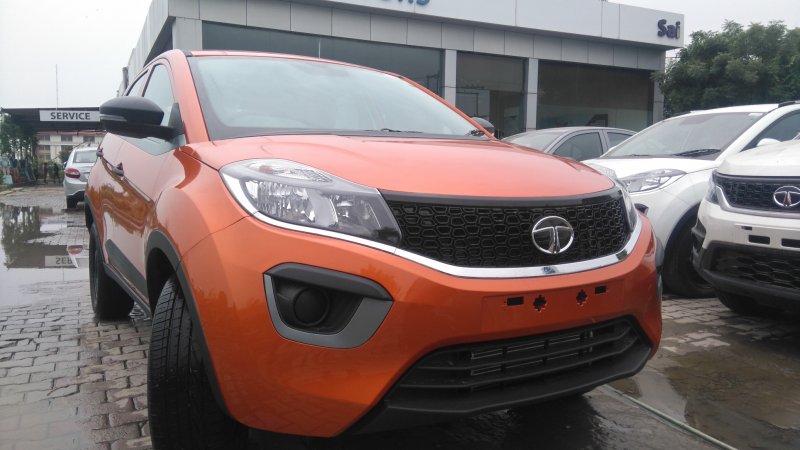 Front, with 215/60/R16 GoodYear Excellance Tyres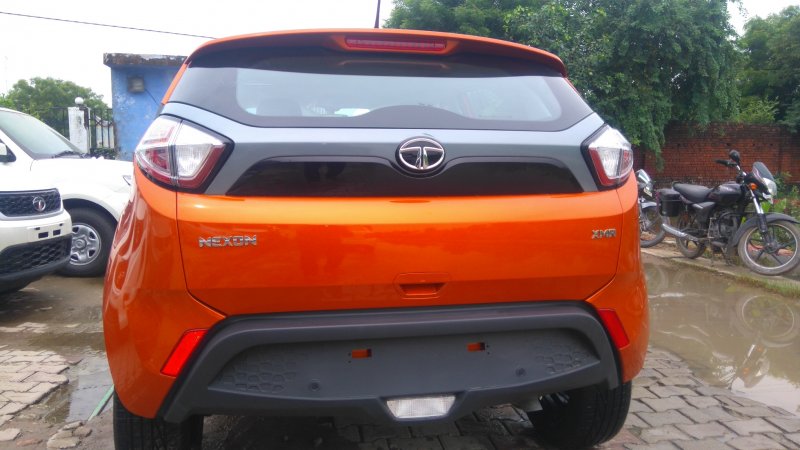 Rear
DELIVERY DAY
Me and my wife went in the Wagon R, they had all the papers ready, had a small ceremony, and they shot a video (especially requested by Tata Motors Regional Head), about my views on the Nexon, and mid way through all this I broke down as it was an emotional journey for me from a humble Bajaj Super in '82 to this spanking new 2018 Tata Nexon XMA Diesel.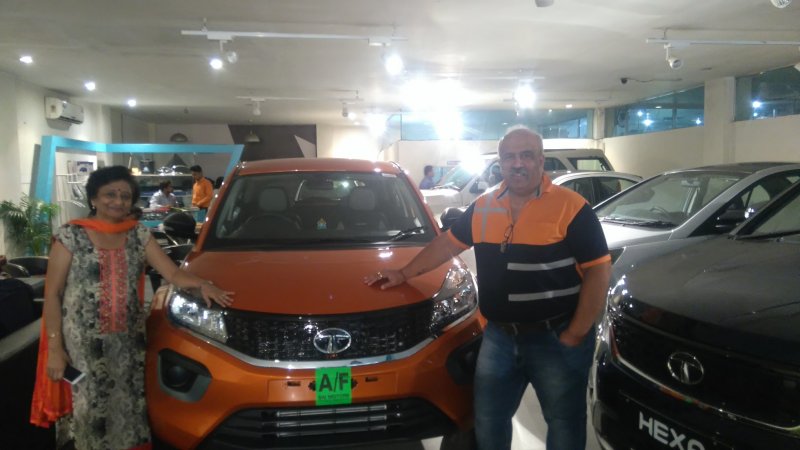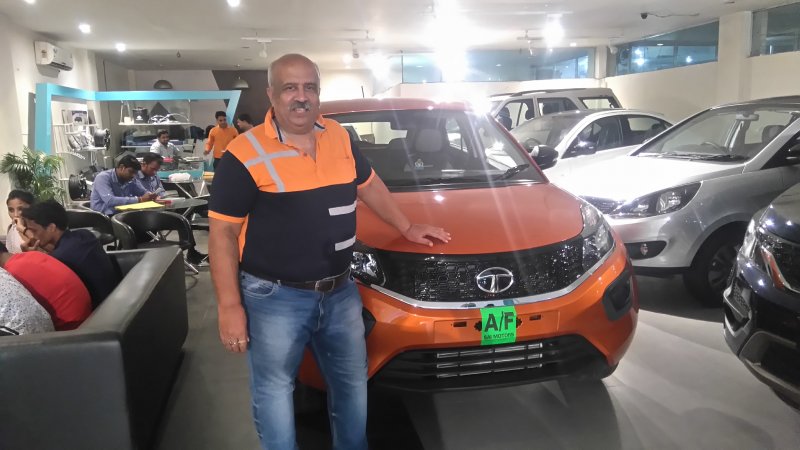 Thanks for reading, and thank you Akash, Prabhagar, Anshuman and other TAI'gers for your inputs.
Few pick's follow, more to come, once I load up the KM and the weather eases.
Regards
Vinod
NB:
ETNA ORANGE means as per Google Kumar, an active volcano in Sicilly Italy which spew's orange colored lava.
Last edited: