Joined

May 23, 2014
Messages

604
Likes

591
Location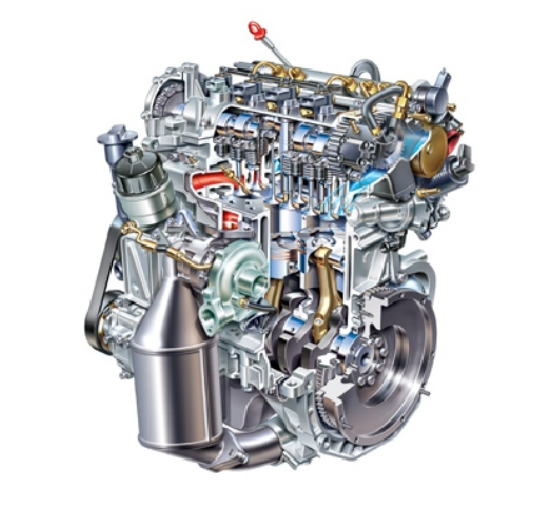 Hi guys , again back with a nice thread which could help you out if you are having a car
with the legendary fiat multijet engine AKA (ddis , smartech , quadrajet )
Engines cover in this thread
fiat
punto, linea , 500 ,

maruthi suzuki
ddis{swift, ertiga,ritz, dzire,sx4)

chevrolet
sail,sail uva, beat 3cyl version of mjd, aveo ,enjoy)

primier
Rio

ashok leyland
style
also many other 30 cars abroad.
so feel free to quote any problems on your car , also possible if you had and rectified a issue please share the experience in the thread .
In my experience i have mentioned below some diagnosis
Black smoke under hard acceleration
* egr system blocked (needs to be cleaned)
* low fuel pressure (check fuel pressure in rail using obd
data , accordingly check pump and pressure regulator
* check air filter is clean and air mass sensor is clean
do a compression test, to make sure the injector seats
not leaking . also check and clean injectors as last step
Engine not starting
*most probably in this case engine light will be glowing
* if yes take to service and check the codes .
*check there is enough diesel before continuing
! starter must be cranking engine. if does not check
fuse ,and wiring.
*turn ignition, notice a clicking sound coming from below
air filter box or top of engine cover(you must hear it)
*check fuel pressure from obd while cranking
*low cranking speed (check battery is full)
*check glow plugs and its relay
* if above steps complete , tell service guys to swap the injectors
& bleed therail and injectors by releasing rail bolts by running aux. pump in ignition
* if problem persists still, check fuel pump, fuel delivery
from tank to fuel filter.
*check air blockage or leak in box to inter cooler to
manifold , also check egr cooling system is not leaking
and mixing coolant to intake via egr, but in mjd this
rare because ecu is programmed egr off at start and till
engine comes to closed loop
*check cam and crank sensor is working fine, try to swap
from a working car , if possible at last hope if tone wheel
over drive shaft is good condition as it creates signal to
sensor. also cam but mostly will not be a issue.
still problem persists may be ecu or other problems
please discuss it in thread
also check immobilizer light is glowing(if problem in
immobilizer ) immobilizer light will not glow while
ignition position
Hard to start engine
* if cold starting is problem : check glow plugs ,and glow-plug relay control
*if hot engine starting problem check steps in
(engine not starting ).
white\ blue tinted white } SMOKE
*100 % sure oil is getting in to combustion chamber
oil level keep on reducing either via valves, piston rings , via turbo.
* do a compression test in dry cylinder
note readings in a paper for each cylinder
then do a wet compression test by sprinkling a bit of oil into
cylinders 5`8ml of engine oil , then do compression test
if compression is getting better then its the piston rings worn
or block out of diameter.
*if compression remains same, it may be valves or timing is
not in phase
*check timing chain& tentioner and abnormal noise .
```( heavy engine knocking noise)
low compression can also be caused due to worn rod
bearings, but in this case you can hear harsh sound from
engine while running and idling
*if compression if really good, check turbo.
*if fins are shaking and inter cooler flooded with oil.its time
for a new turbo.

* if every thing is normal, its time for a thread discussion.
lack of power:
*check real time intake manifold pressure while running car
it must be double @ when turbo kicks in .if not check turbo fins
and inter cooler and pipes for leaks
check compression .as per instructions in white smoke diagnosis.
* if compression is low in wet test, its rings and block.
you need also check rod bearings.
Design of a multi jet engine:
fiat designed this engine in a mindset to produce a engine which is affordable to make, reliable with aluminum block,
using less cubic liters of engine size as low as possible and stress the engine using a well matched turbo.
so when turbo kicks on, the engine stress out all the capability of it, but its limited by ecu in many cases , the actual power can be produced by this engine is classified by fiat, but what i came to know is its more than 160 horses with a different turbo and manifolds, mappings, with same block and head.
but still your car is not having that same block and pistons , its having a economically varied in alloy composition ie, less strength, enough for 75bhp and 90 bhp . ,may be upto a 120 bhp.
the alloy compositions are varied company to company even car by car ,beat diesel has different alloy mix compared to linea 90bhp.
also pistons friction coating varies accordingly.
i am not here to say swift ddis engine is less quality than a punto.
even if its a fact, swift ddis is not pulling the punto, neither punto has same weight of swift.
the manufactures vary these according to the cost you pay for the car.
Also the fact, swift making 0-100 in 13secs is because of its light weight and gearbox design, keeping the engine in revs as possible, to
get that full potential at its peak power rpms, where as punto and linea designed to deliver power at different tune, ie: mappings.
also gearbox plays a major role in this matter.
some parts and its case failure in mjd engine.
EGR( exhaust gas recirculation circuit)
This system takes a part of exhaust and mixes it with intake manifold to burn unburnt fuel at combustion only on cursing speeds, to improve mileage and pollution control.
problem is , carbon deposits on the valve or on the nozzle entering the manifold, this may lead to no longer saving earth from pollution and also improving mileage.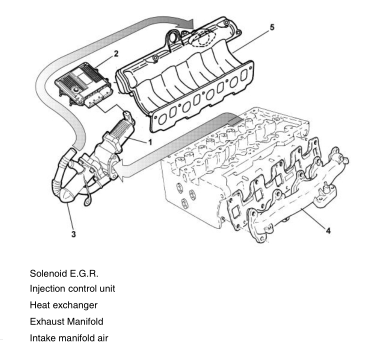 EGR valve must be cleaned or checked every 45k kms service.
if service guys does not ask for it , please suggest him to check. any how he will call you back to say its dirty and needs to be cleaned.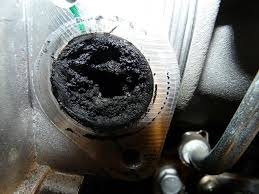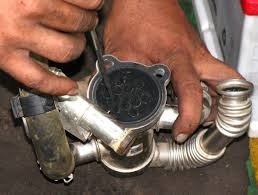 egr system also carry coolant inside it in a chamber where hot exhaust gas can cool down ( hot gas has low oxygen).
if the system is leaking or if you find coolant level getting decreased sooner , check egr system.
Turbo charger:
The turbo charger , takes exhaust gases directly from manifold and compress it over a turbine and makes the turbine on other side to suck air from the airfilter and make it to the intake manifold, in mjd, turbos are notorious for failures, as turbo compress the hotter exhaust gasses, the air even gets hotter and makes the turbo to heat upto 1000'c so it must be cooled , so engine oil is circulated in center of the turbine to cool the car, as soon as you start the car, thats why many recommend to idle the car for 2 minutes every time you turn off the engine after long drives in sunny days.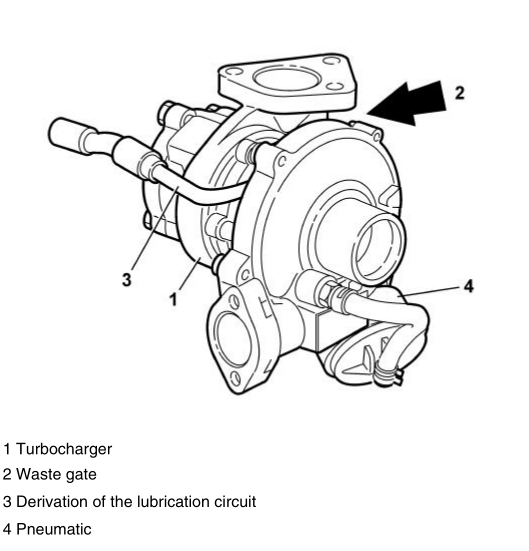 if oil pressure is low, ie: oil pump is generating low pressure or blockage in the oil lines will lead to turbo failure as soon as a 5 min run.
so maintaining good oil changes will make car to survive from this threat.
also under rough use of engine, turbo heats up to a uncontrollable temperature even the oil cant cool it down, in this case you can see temperature gauge rising up like a Christmas tree, at this prolonged stages, the turbo axial connection or main bearing , looses its tightness and fins will shake , this can be found by opening a small screw clamp in front of turbo in intake side from airfilter tube, remove the tube by hand (make sure you removed air filter clamp first(in fiat cars)), use a finger ,touch the tip of fin and try to shake it, if you find any shake its the time for a turbo change. Dont service it.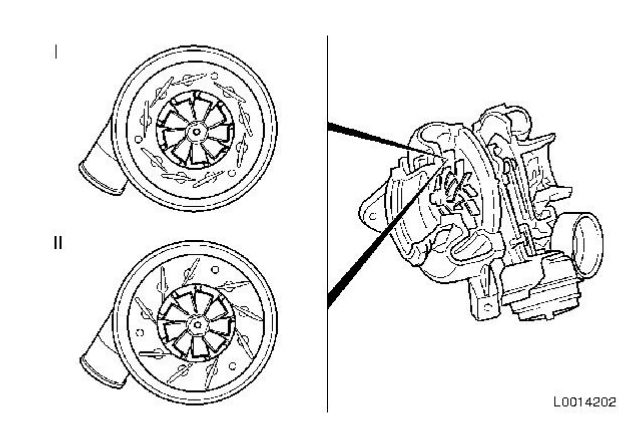 the second image of the turbo is a vgt(variable geometry turbo),
where here the ECU controls the turbo using vgt contol via a vaccum line and a solenoid, or directly vaccum(or under boost) in some cars
so if you have a low power in 90bhp versons check for vaccum in the line(a rubber tube going to turbo)feel it using finger closing the tube at idle.
so ask mechanic that the vgt actuator is free in motion .