After a long gap of 5 years, I'm back to the "The Automotive India" in this COVID 19 Lockdown period with a narrative of few of my trips. I had a lot of trips during this period. I think it is a better idea to share some of my travel experience with you.
It was in September 2019, I was planning to make a day trip to the tourist destination near to me. There were many options like Adavi Ecotourism, Thenmala Ecotourism, Alleppy Boating, Kumarkom, Gavi, Vagamon, Illikkal Kallu & Ilaveezhappoonchira Parunthumpara etc. I have been to these places several times before. I have heard of the beauty of Ramakkalmedu which is one of the most beautiful destinations in Kerala and I decided to make a one day trip this time to Ramakkalmedu via Parunthumpara and Sathram.
Parunthumpara is around 110km away from my home and Ramakkalmedu is further 80km away from Parunthumpara. Ramakkalmedu is located about 15 km from
Nedumkandam
on the
Munnar
-
Thekkady
route. Ramakkalmedu is 133km and 136km from Kottayam and Kochi respectively.
It was a solo trip in my Safari Storm; I started at 7am after the breakfast. The first destination was Parunthumpara. Parunthumpara is a small scenic location near
Peerumedu
in
Idukki
District, easily accessible through the narrow road from Kallar Junction on
National Highway 220
. The drive from Mundakkayam to Kallar Junction on NH 220 high range section was very scenic.
From Kallar Junction take right and drive 3 km through a narrow road to Parunthumpara. After 3hrs of drive, I reached my first destination at around 10am.
It is a wonderful view point. The place is cool, almost always windy and misty; the landscape is very beautiful and mesmerizing. Climbing to the cliff is very dangerous and risky.
It is green all around you, nice and clean air and splendid views.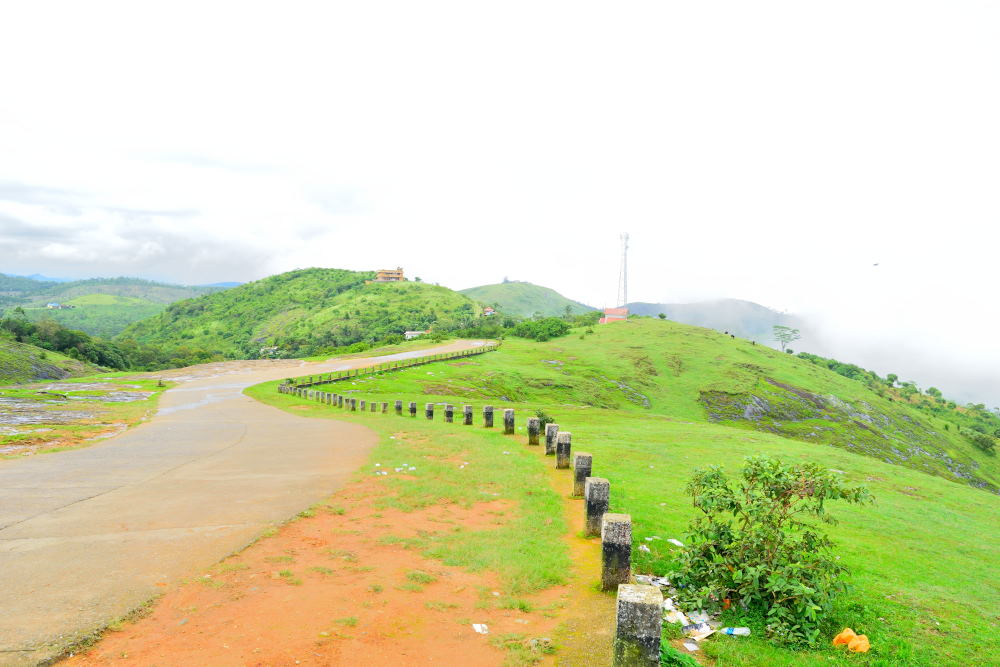 The main attractions of Parunthumpara are Suicide Point and Eagle Head on the rock cliff (a rock that appears to have the shape of Eagle). The
Makarajyothi
of
Sabarimala
is visible from here.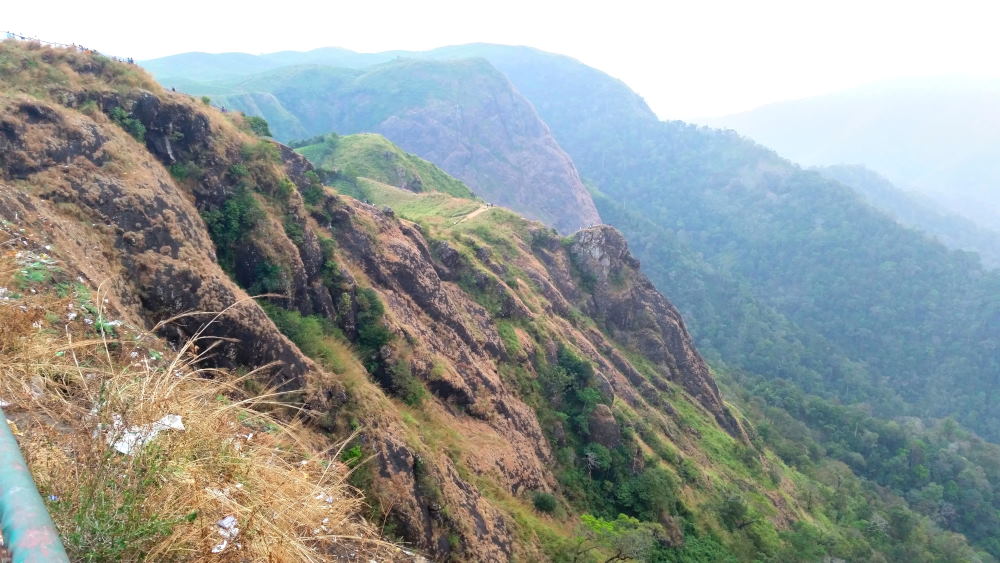 This area provides a bird's eye view of an endless stretch of green forest land and low-lying areas. If the sky is clear, visitors can get the view of the
Sabarimala
forests.
This hill station stands out for its sprawling grasslands where the families can enjoy a few quiet moments, away from the hustle and bustle of the city life. It is tourist place with some shops nearby where you could get some specials of the place, snacks and some drinks, but this place lacks basic amenities like toilets.
This place is usually crowded during weekends and especially during the Sabarimala pilgrimage season due to the visit of pilgrims to witness
makarajyothi
. The nearby tourist spots are
Thekkady
and Vagamon. Beware of the steep hills and deep slopes which pose a threat to careless visitors.
The place is yet to be included in the tourism map of the district. There are two main tourist circuits — from
Nedumbassery
to
Munnar
and from Alleppy -
Kumarakom
to
Thekkady
. Between these main tourism destinations, there are a few must-see places and Parunthumpara had been identified as one among them.
After spending almost 2 hours here, enjoying the chilled air, the mist and the mesmerizing views of the landscapes, I started to my next destination "Sathram". The road leading to sathram is mostly well paved road except few stretches muddy off-road.
Sathram
: is on the way to Ramakkalmedu from Parunthumpara. Sathram offers a canvas of nature with its awesome meadows and greenish hills and Tea Estates. It is the boundary of Periyar Tiger Reserve. There are options for 4x4 Jeep safari, it is very adventurous and also very enjoyable.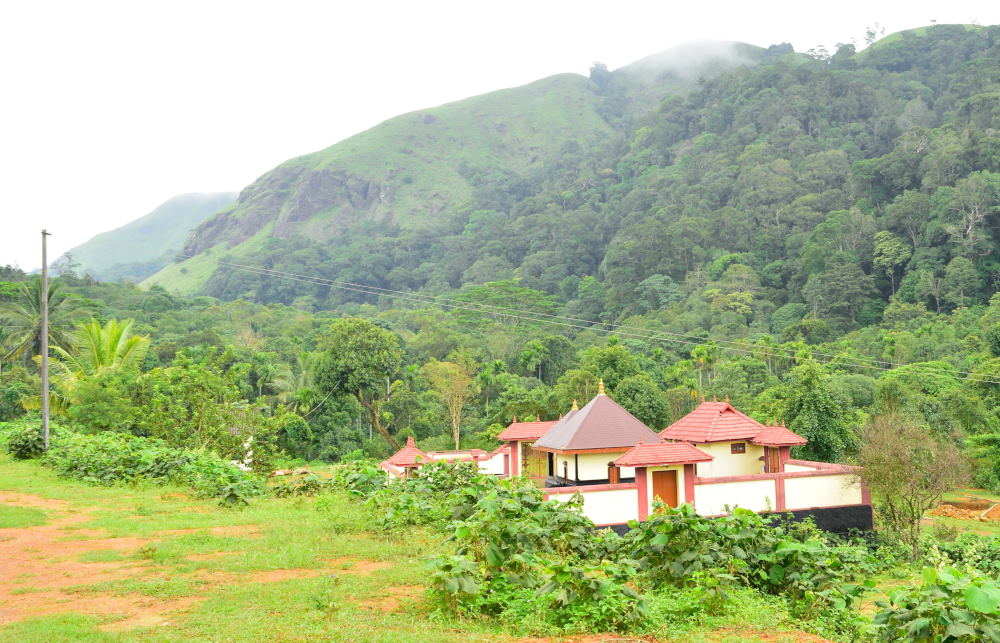 I did not spent much time there as the time was running out.On the way to Ramakkalmedu one can enjoy the tranquility of forest, mesmerizing wild streams and landscapes. The road is narrow and in very bad condition. I started to my next destination Ramakkalmedu around 1pm. No hotels/tea shops in this area.
The next main town on the way is Vandipperiyar where I had my lunch. The road to Ramakkalmedu is through forests and tea estates. There are many outlets selling fresh spices, honey and other forest products and a variety of tea and coffee in and around Vandipperiyar.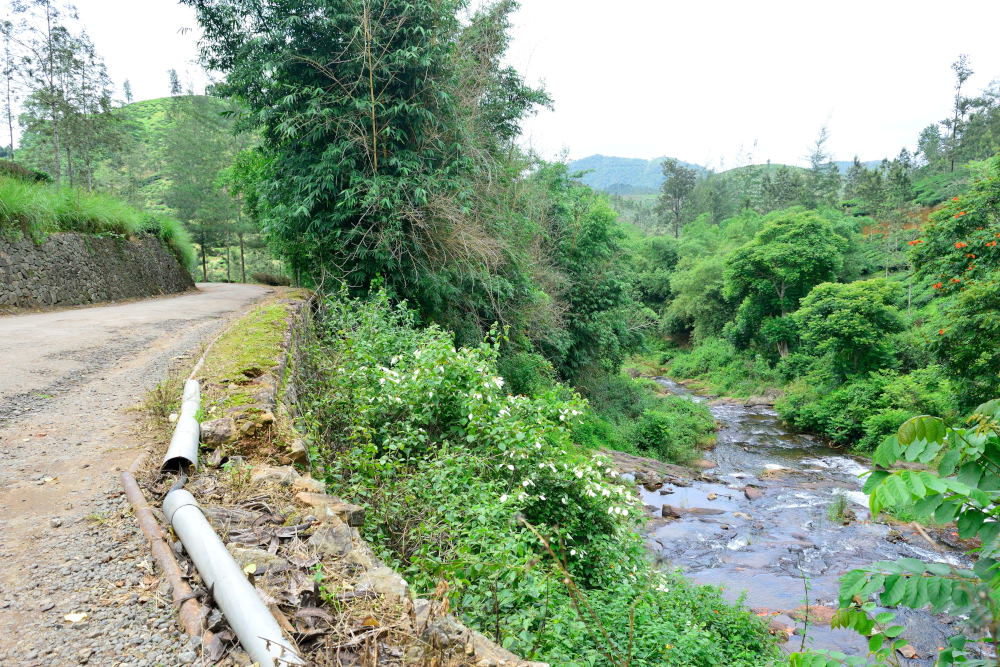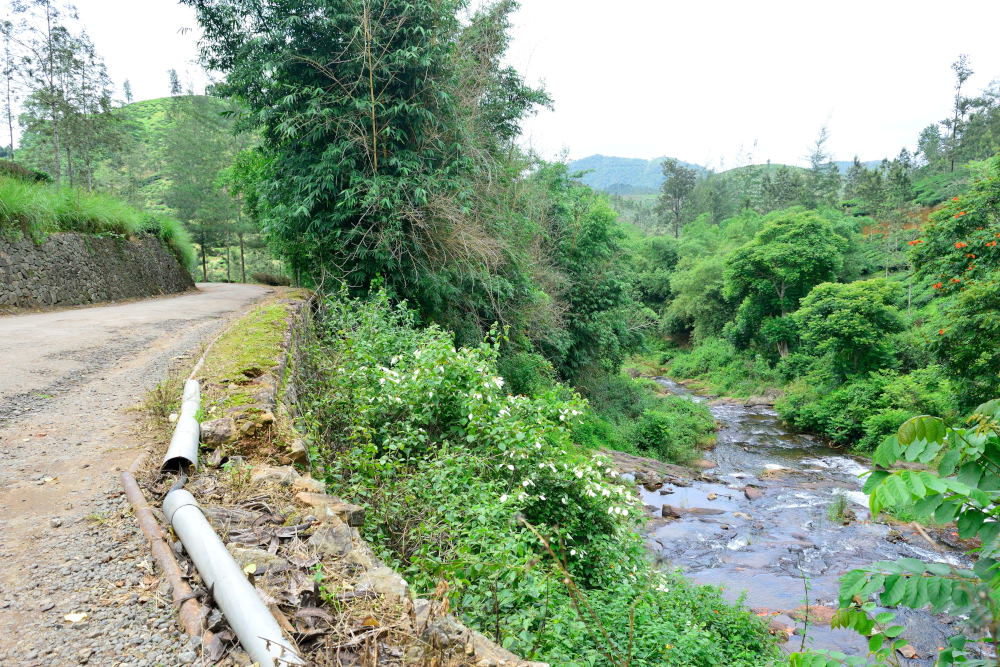 I reached Ramakkalmedu around 4pm and I had my tea and snacks from here. The drive through ghat roads was tedious. I spent almost 3 hours here.
Ramakkalmedu:
A hill station in Idukki district of Kerala. Ramakkalmedu stands on the Western Ghats at an altitude around 3500 ft above the sea level. The place is distinguished for its panoramic beauty and numerous windmills. Ramakkelmedu is also famous for the twin statue of Kuravan and Kurathi which is 37 feet tall, the largest among the twin statues in Kerala, placed on the top of the Ramakkalmedu hill.
The panoramic views of Cumbum and Theni region in Tamil Nadu with hundreds of wind mills down the valley are awesome.
There are options available for trekking and off-roading to the Tamil Nadu villages and farms. The Entry fee is Rs.10 only. Morning and evening is the best time to visit.
The origin of the name 'Ramakkalmedu' is quite interesting. Rama – kal – medu literally means "Hill of Rama's Stone" or "Land where Lord Ram set his holy foot" in search of his wife Lady Sita, who was abducted by the Demon King of Lanka , Lord Ravan.
This place is known for the heavy wind. You will feel that the wind will make you fly away and it will be hard to stand still against the wind resisting the wind force. Another attraction in Ramakkalmedu is the view of the massive wind mills.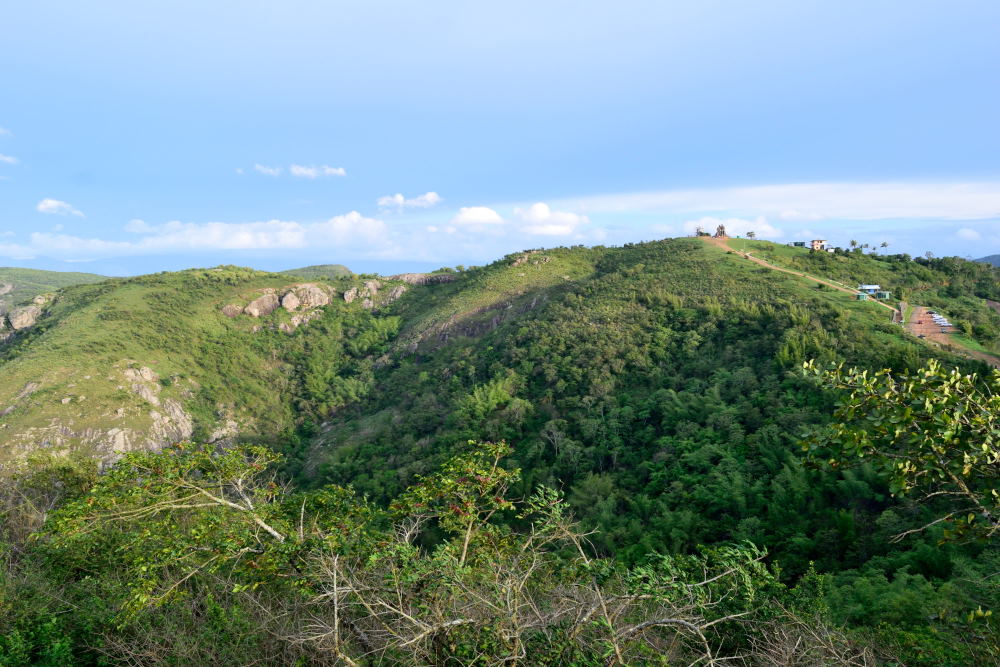 The best season to visit Ramakkalmedu is from September to May. Rainy season is to be avoided. The lack of basic amenities is a drawback. Nearest town is Nedumkandam.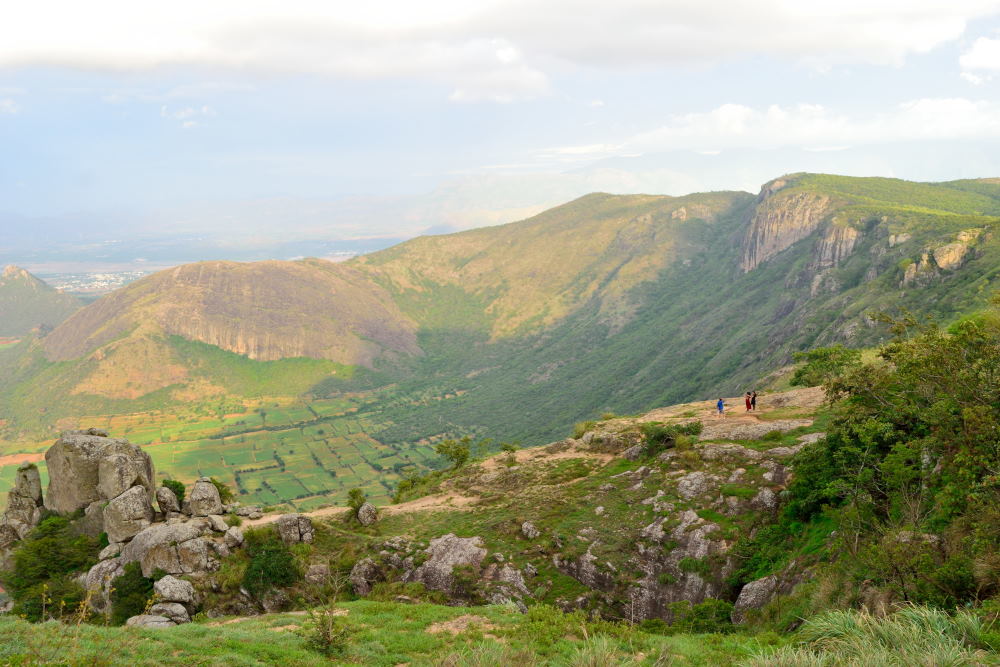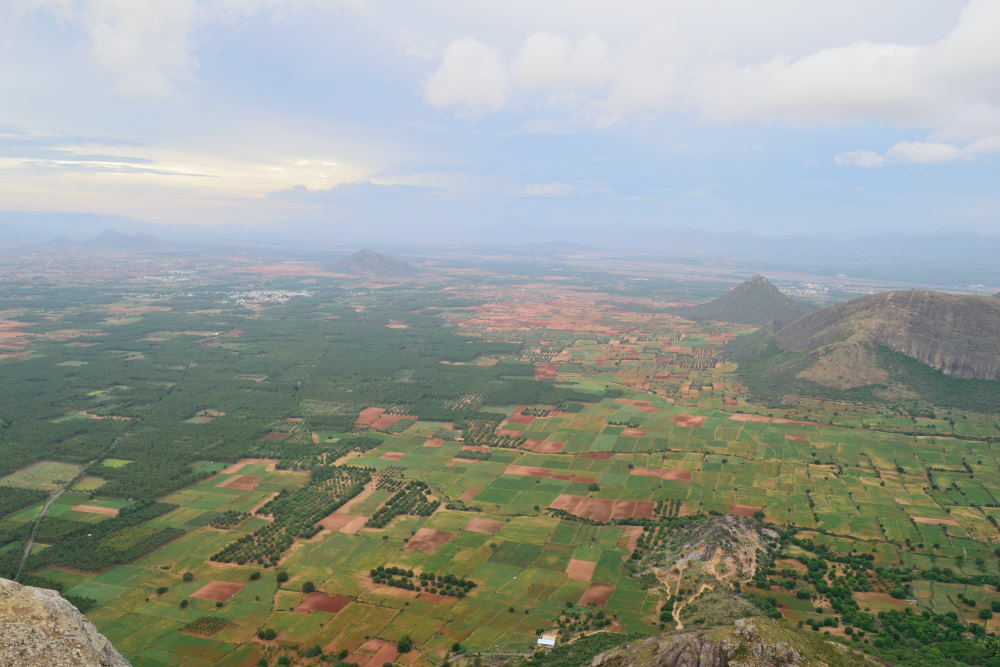 Last edited: