Joined

Nov 6, 2013
Messages

49
Likes

43
Location
Hello Everyone,
Wanted to share my recent long ride experience .
The itch of long distance travel - I was making plans for a long range travel since last 4-5 months. Wanted to take a 5-6 days break from WFH culture and office calls; To travel 100-150 km daily and enjoy the beauty of nature. Me and my friend agreed to go in December first week, but fate was another side. He got busy in urgent work, and plan was getting delayed. Suddenly on 22-Dec, plan was made to go ahead with family. Checked online and made bookings on phone calls. Filled My WagonR Petrol tank full and tyre pressure set at 35. It have recommendation of 36 Psi.
Plan was - Day1 Pune to Diveagar.
Day2 - Diveagar to Dapoli
Day3 - Dapoli to Ganpatipule
Day4 - elax and sight seeing
Day5- back to Pune
But we skipped Dapoli and went ahead to Ganpatipule on day2 itself.
Travel Detail-
Day1- 23 Dec - Pune to Diveagar (175km) Route-Chandni chowk- bhugaon- Tamhini ghat- Mangaon-Mhasla-Diveagar.
We started at 7:30 AM and crossed chandni chowk by 8:20. We took first Pitstop at Nizampur, had some breakfast and tea. Till then we had covered 120 km in 3 hrs.
Reached at our stay by 1.15 PM. Roads were mostly good, except some rough patch here and there.
After Lunch, Kids enjoyed at beach.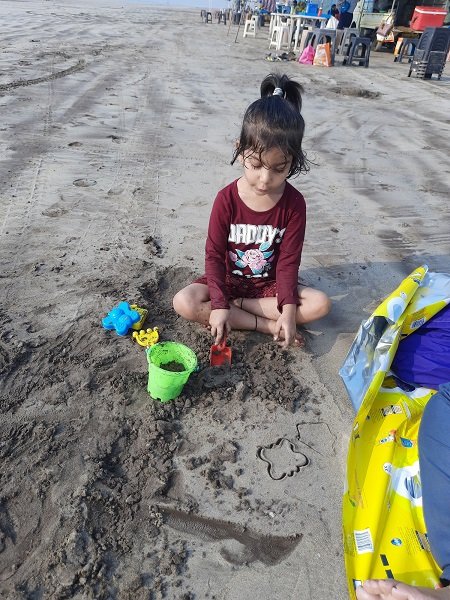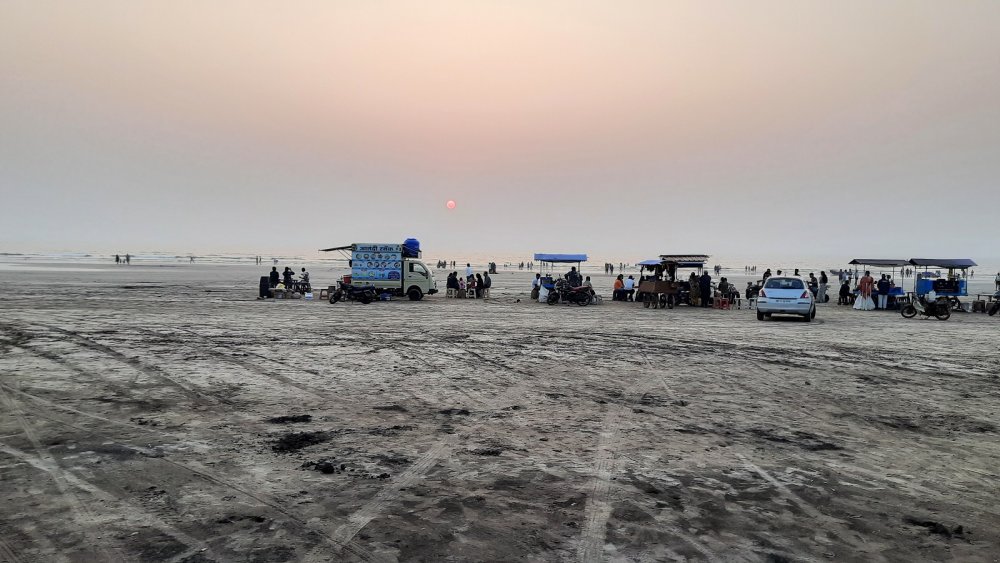 We had meals at the home stay itself. Kitchen was clean and food was tasty. Initially, I wanted to go to Dapoli next day and enjoy some scenic beauty; but Wife asked to drive directly to Ganpatipule. After consulting with local; they advised to go by Mumbai-Goa Highway, since we were family. There was bit uncertainty on ferry service and road conditions also.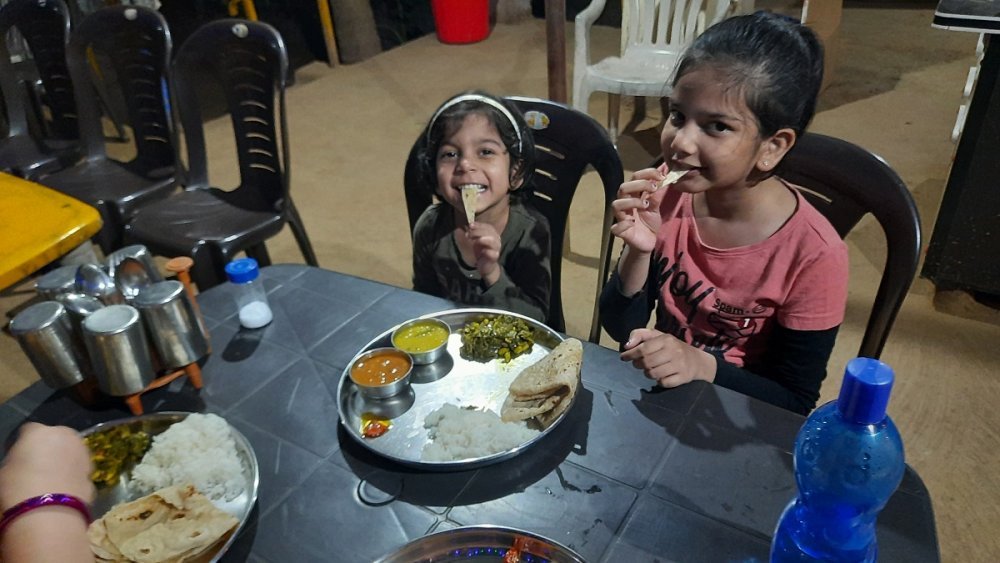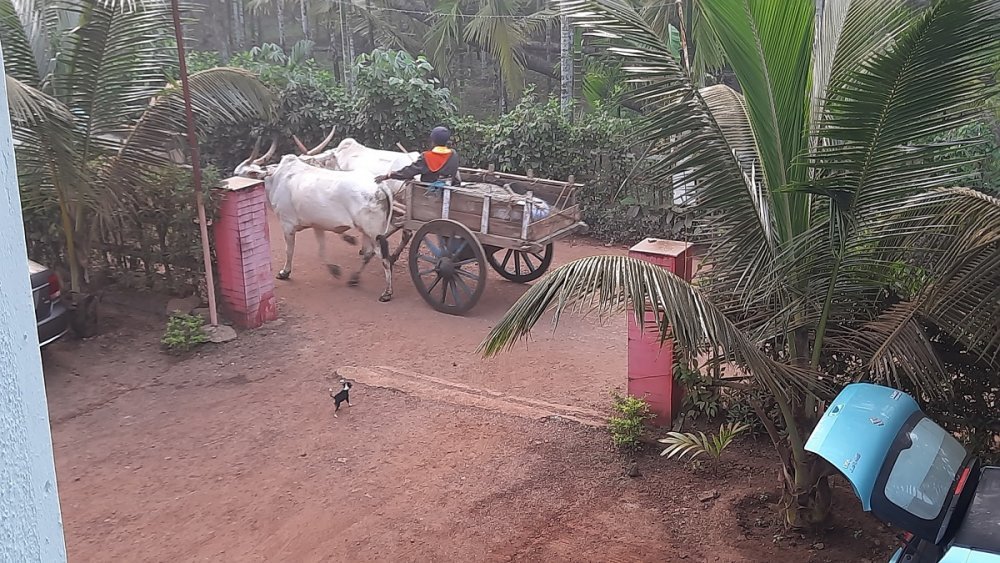 Day2- 24-Dec- Started by 8AM from Diveagar. Reached Mahad by 10.15.
Route-- Diveagar-Mhasla-Mahad-Poladpur-Khed-Chiplun-Sangameshwar-Ganpatipule.(250km approx)
Ghat from Mhasla police chowky was completely mesmerizing . The forest was still sleepy, no rays of light, and foggy and very little vehicles crossing by. Had to Drive carefully. At Mahad highway, had been stopped by Police for random checks. I was not having PUC, had to manage . Then I got PUC done at next available stop.
Took first break by 10.45, had breakfast and tyre pressure checked . it has increased by 4-5 psi. Then started on highway, it was not in good shape. Had many diversions and small ghat . After Khed, we got good 4 lanes, and covered some distance. It was mostly uneventful, crossing by Chiplun. Had a small 10 min break and took coconut water.
Before Sangameshwar, My little daughter did vomit and back seat was in unpleasant condition now. After Sangameshwar , took interior road to Ganpatipule. It was in bad shape for 20 km, and too much of ghat section with sharp bends and narrow road. Luckily, there were few cars only passing by. Reached Ganpatipule by 4:15 pm .
After some rest, we headed towards beach. Kids enjoyed the water, while we enjoyed the sunset. Back to Stay, had dinner and slept after having a coffee. It helped to manage with body fatigue and could sleep easily.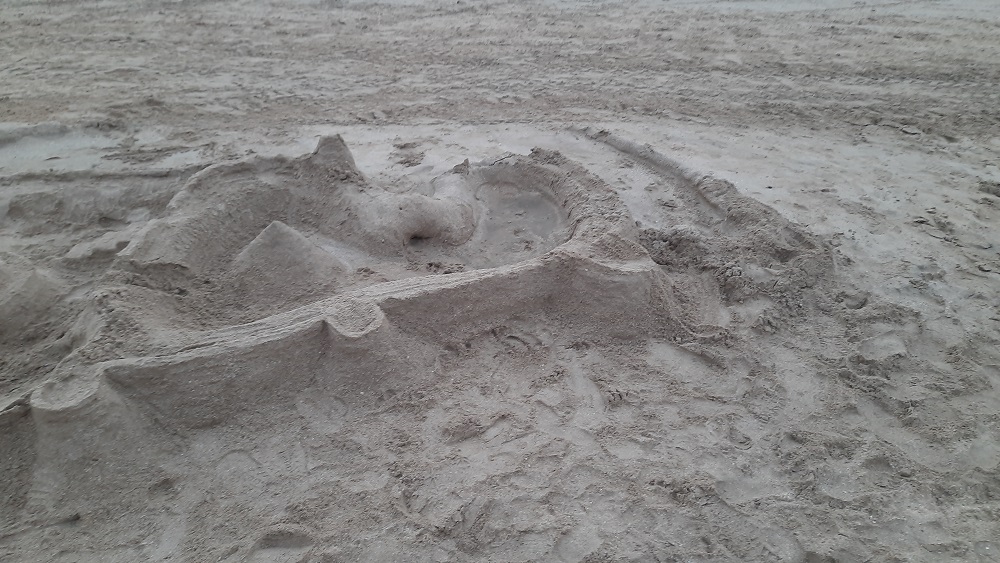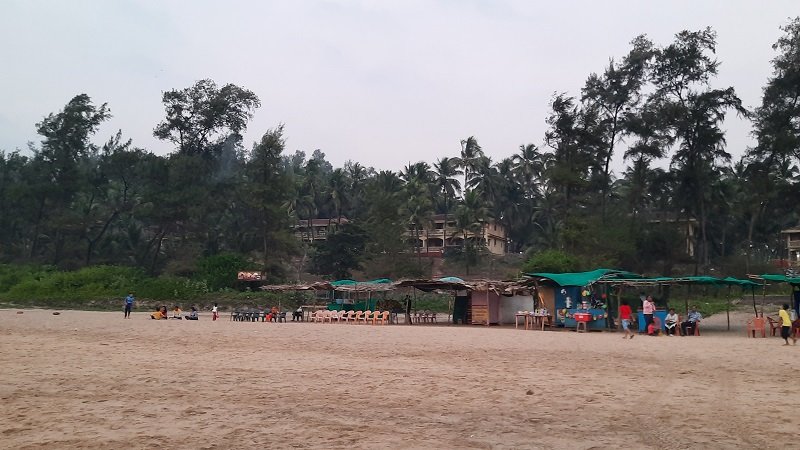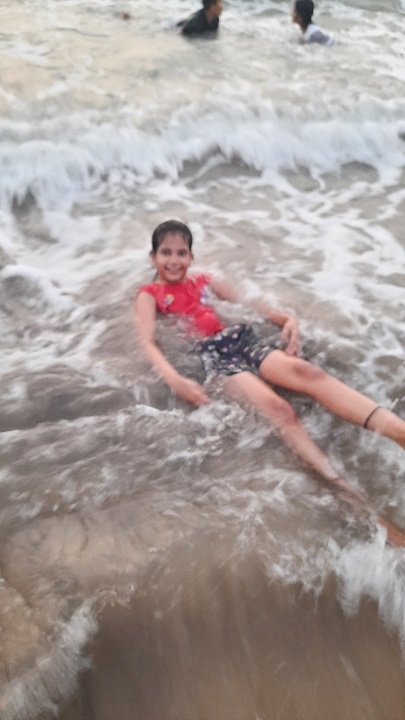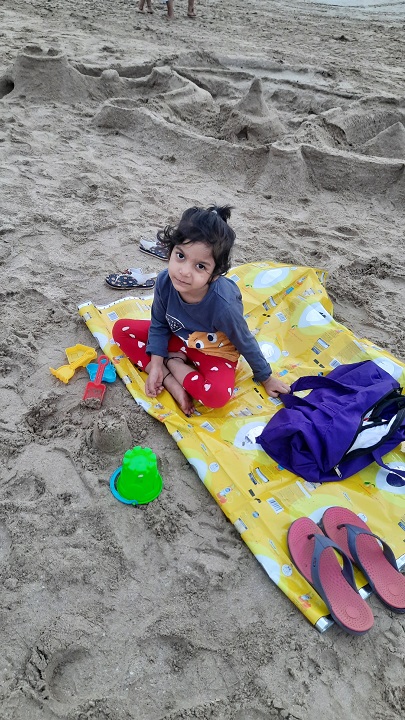 Day3 25-Dec- Went to temple, took blessing of Lord Ganesh(Bappa). then Kids enjoyed in water for next 2.5 hours. They had all sorts of fun rides. Beach was very clean, there were roughly 600-700 people on beach. Things were not costly.
Special mention to Stay - Mahalkshmi resort- The property is spread on 5acres plot and had very open area. They were having cashew tree, mangoes and other plants. 4 Cottages were in 1 cluster. The rooms were clean, extra mattress were by default provided. The food was great in taste but little low in quantity. We enjoyed Fish thali, Ukadiche Modak - which was very tasty.
I asked for visiting Jaigad fort, but kids were not interested plus narrow roads were completely busy with too many vehicles. They just wanted beach and sand :)
Finally, after dinner; we call it a day.
Day4- 26 Dec- Started return journey to Pune . Route- Ganpatipule- Sakharpa-Karad-Satara-Pune
We started around 7.45 AM, filled some petrol. We faced another challenge of dense fog, and complete ghat section. It was much more dense than Mahad region.
Tried to follow other vehicles as pilot one and keeping my speed at 30-40 kmph.
Reached Sakharpa by 10.15 am, drove 70km approx in 2.5 hrs. Had breakfast, got tyre pressure checked which was on lower side. We crossed Amba ghat and from took left turn from Malkagiri towards Karad. Roads from here were quite good with very less traffic. I was able to drive in 45-65 kmps band. Reached Karad around 12.45, covered 95 km and took a break. We had sugarcane juice to fuel up energy .
On highway, it was mostly high speed cars bullying my humble WagonR . I had to keep my speed in 80-90 kmph in order to challenge those morons , but my comfortable range was 65-75 kmph. Crossed 2 toll plazas and took a 10 min break before Khed-Shivpur toll . it was 3 pm by then. Reached Katraj Stop by 4 pm and home by 4.45 pm.
That was the end of journey. Some imp points which I observed or Felt necessary.
* Good tyre inflator+ car mobile holder is must in such long journey.
* I should have taken 1 day break at Dapoli, could have enjoyed Anjarle-harnai. Also, missed ferry boat rides and Guhagar area.
* The trip mileage was roughly 18 kmpl, I have not don tankful yet but I am certain on it. It was 90% Non-AC trip.
* Whatever planning I have done; but the next gen heroines just wanted beach - water and Sand. They were not interested in fort, museum or any sight seeing. Period.
* Should have Carried a 10 ltr Bisleri. Bottled water were mostly local supply @20 ltr. 10 ltr Bisleri is cost effective and Water taste is also unmatched. Or could have carry from Home RO .
* Travelling with small kids on long journey make them bore, they don't tend to eat much and I had to keep their water intake limited as they have vomiting tendency .
** It was my first long drive. I have not driven 40+ kms till date in my car.
YES, its correct . I mostly have drive 5-7 km for mall/D-mart twice a month, and occasional office ride. I do not feel comfortable in hectic city driving, and many times prefer Auto/Ola for Pune Peth area destinations.
And final one-- We need to upgrade to higher model now. Have realized this in highway trip. Need a car with ABS and should have good highway stability.
WagonR is comfortable till 70 kmph, hard breaking is very bad.
Brezza Lxi/Zxi should be final one by Mar-Apr time frame. Current WagonR will be used at home town .we badly need a car there.
Thanks for reading the travelogue; hope you have enjoyed it.
~Bimlendra