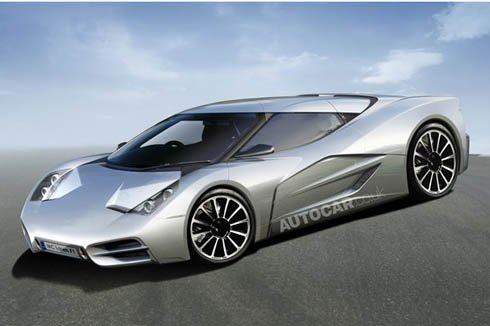 McLaren is in process of giving a powerful answer to Bugatti Veyron. Read the following report from Autocar.uk.
Work is under way at McLaren on a new flagship model that is intended to eclipse every supercar to date, combining blistering performance with ultimate agility and everyday usability.
Known internally as the 'Mega Mac', the new car is scheduled for a 2014 launch. The production run will be limited to just 500 units. The price is expected to be between Rs 2.5 crore and Rs 2.9 crore in today's money.

According to insiders, maximum power will be developed at 7500rpm and 81.57kgm ft of torque will be delivered between 3500rpm and 6800rpm. The engine will drive a Graziano seven-speed dual-clutch 'box.

According to McLaren's internal calculations, the Mega Mac should hit 100kph in just 2.8sec, 160kph in 5.5sec and 320kph in just 20.0sec.

Brembo carbon-ceramic brakes will be standard, as will Brake Steer and electronic brake force distribution.

Insiders say McLaren is considering making it possible to turn off the ABS system on race circuits. A sat-nav link would ensure that ABS could not be disabled on public roads.

The Mega Mac (whose showroom name may include the number '799') will be built within the main McLaren building, rather than at the new bespoke MP4-12C factory site, at a rate of two to three per week over a three to four-year production life.