Joined

May 23, 2014
Messages

604
Likes

591
Location
This is shanth Krishna from tamil nadu. I am here to give full in-depth review over my new MARUTHI SUZUKI WAGON R STINGRAY
MY FIRST CHOICES WERE;
• SWIFT
• ZEN ESTILO
• A-STAR
• ALTO K10
• FIGO
• WAGNOR STANDARD
• STINGRAY
• HYUNDAI 10
• EON
REASON FOR MY CHOICE:
My budget was up to 5lacks,and I needed good spacious and economical petrol car
All four cylinders give 12-14kmpl
Three cylinders give 16-18kmpl
So I short listed 3 cylinder cars where wagon r,estilo,alto k10,eon. Out of these economical and spacious car and also way premium was wagon R (the most selling). The initial attraction was best interiors, space, 90* opening doors,k10 engine,obd2 ecu,and in my budget
So now wagnor or stingray??
This is where my brain kicks in
Standard wagon r design is old and stingray is all new will cope up with all latest cars
Stunning body kit with headlamps took my breath away. So just in a flash decided to take stingray itself
Now the price amount is 40k more than standard.
Car add ons
• Stingray seat covers(artificial leather)
• Front grill illuminator(will post picture below)
• Wheel arch crome guard
• Door sil guard
• Stingray floor mats
• Door crome garnish
• Leather wrapped streeing wheel
• Body coating(useless)
• Instead of door rain guard I asked for window tint film
• Mud guards
Bill (19,400INR)also called stingray pack
I booked vxi model
Had-alloy wheels(14inch with 155 60 actually equal to 13inch 155 75 ) I recommend just give away alloys and wheels to showroom and fit swift 14inch alloy wheels. Music system was ok with good design matching to interior.
Adjustable Steering , spare wheel(not alloy wheel),all power windows and driver control with individual door control, driver side has auto down function.
Day of honor
Executives in ambal auto Coimbatore were so smooth, had a perfect delivery
After PDI , they offered me pooja and salvai for me .as a respect of buying.
They assured me even after pdi check, any thing wrong in car I can feel free to check in.
Car was in 5lit fuel. Drove like a king.
First impression:
After pickup took for gas station to fill tank., the guy asked me where did I modified this car. I answered him this is new wagon r model. He replied don't say lies to me sir!! Then I impressed with the steering feel and power delivery of k10 engine. Silent to drive. Engine always feels relaxed , can shift at 2k rpm out of 8k red line
The space offered is out of class, felt like being in a suv. You can move front seats full front and make upper part of it fold fully to tip of rear seat, and you can sit open legged from back ;)class apart!! Feels so light ,not like figo or swift,can nimble over turns easily. I empty tank after 634kms from 35liters…18.3kmpl(full city use)
Performance:
Not new to wagonR owners same engine with ecu remap for less emission. But very peppy engine, delivers sharp powers from 2k to 6k. After 3.5k you hear engine sound (not noise). Air conditioning works well in this cabin space .sometimes makes to turn off after 20mins of driving. in fan speed 2 its ok for long drives, engine gets low powered at initial 5 mins then rid as ice!
Build quality:
Not as good as bmw or audi., you get what you gave for, but best in class. Interior trims make you feel in a luxurious car. Door knobs are chrome finished (inside). Side orvms are big and have good visibility, useful too. Engine bay have fit finish and quality rubber and housings. All tubes and pipes are well insulated
Electronics are well engineered. Fuses and relay box is divided two, one below steering another in engine bay. Doors make vibrations in large bass in audio system (I recommend installing dynamat on each doors to decrease resonant frequency of doors(because wagonR have big doors).
Audio system:
It's a Nippon headunit with 4inch audiotronix speakers.
Speakers produce respectable sound quality
Bass makes doors,orvms vibrate vigorously(not a big issue,install dynamat)
Features-usb ,aux ,cd ,fm ,am
In USB you can charge phone
Also can use phone sd card to read songs
If you need Bluetooth for songs buy this small aftermarket gadget
Bluetooth Receiver Music Audio Stereo Adapter Receiver CAR AUX IN Speaker | eBay
Ride quality:
best!!,best!, best!
You have maximum steering feel, engine stress is easily found from clutch. Brakes are good, gear box is rigid and sleek. Seats give you max support. Overall family and sport hatch
Engine Performance:
With 3 cylinders you can't expect adrenaline pumping performance. But still power to weight ratio makes it all,k10 engine delivers max power at 4500rpm till 7000k. From standstill to 100 I made in 14secs (which is respectable). In second and third you have good pickups due to short ratio, 4th and 5th for cruising. But any gear after 3k rpm you feel the pump
modifications made:
1)projector hid kit for 2500INR 35w 6000k temp(pure white 3 times brighter than halogen, the safety feature is projector beam cutoff , if you stand before you can see line cut near your knees, will not harm oncoming traffic, also my projector have a low cutoff in right side to block from oncoming traffic and bit raised in left side (in picture attached camera did not pickup light at night 2mp camera sorry!)
i only recommend installing hid kits in projector with cutoff feature, other than this will be harmful and dangerous. bmw and audi have hid but not in reflector units!!!so think twice before you do!!!
2) DYNAMAT in doors for sound proofing ,works well silent as bmw
3) pioneer 6 inch component speakers front doors
awesome sound quality!!!i am a audiophile actually!
overall experience:
What can I say?, till date I am fully satisfied for my purchase.best hatch for what I paid.
If you think my review was useful and any queries, please quote a reply will be happy to reply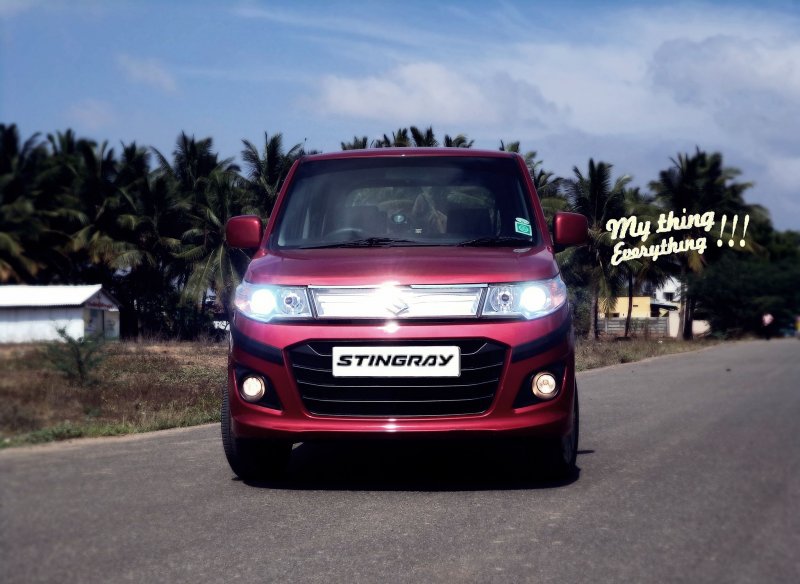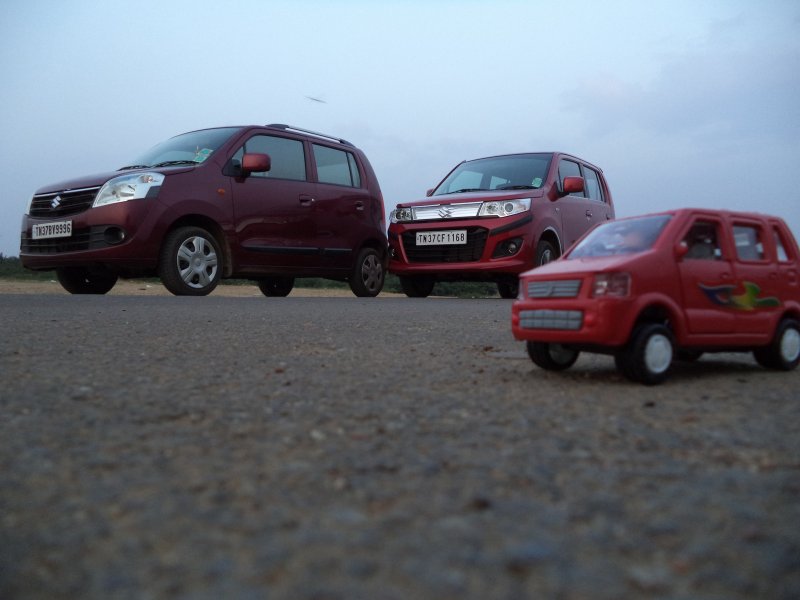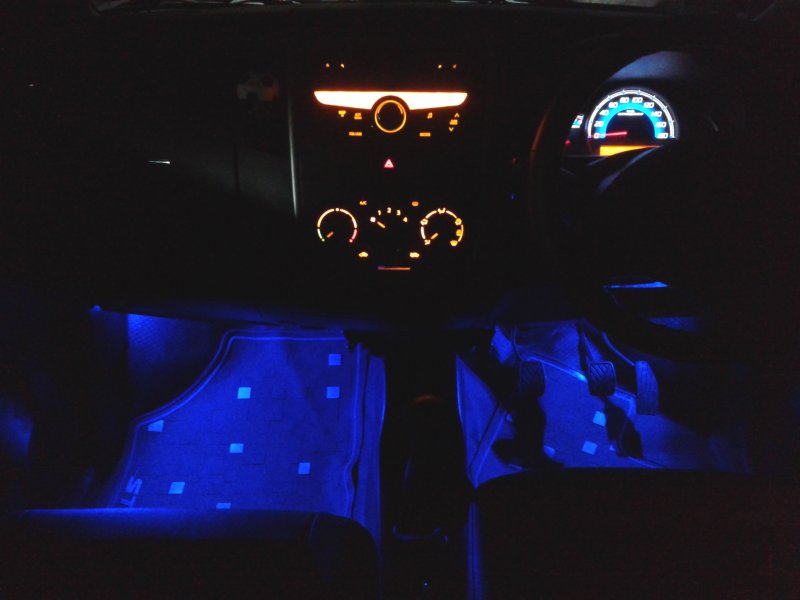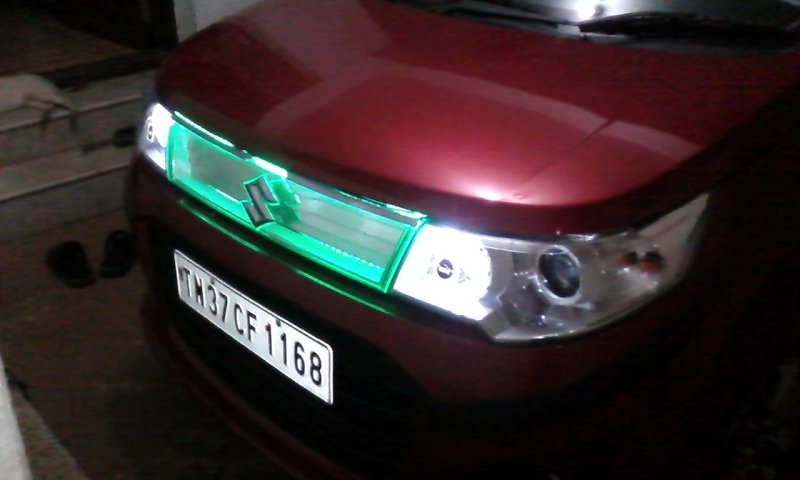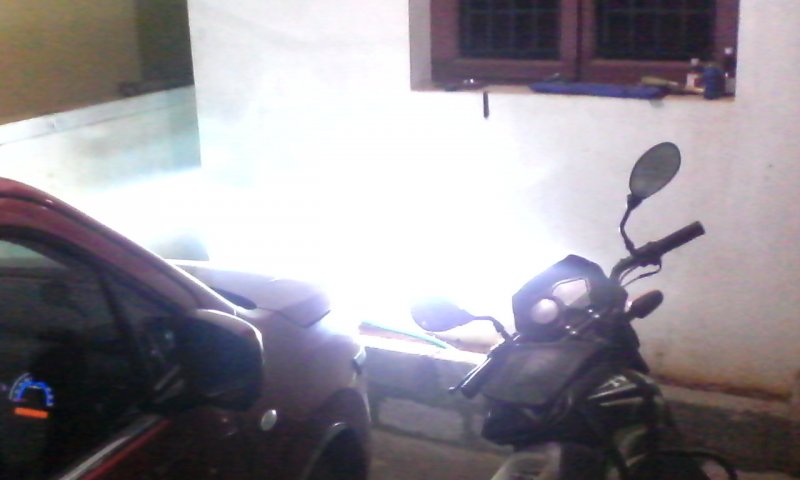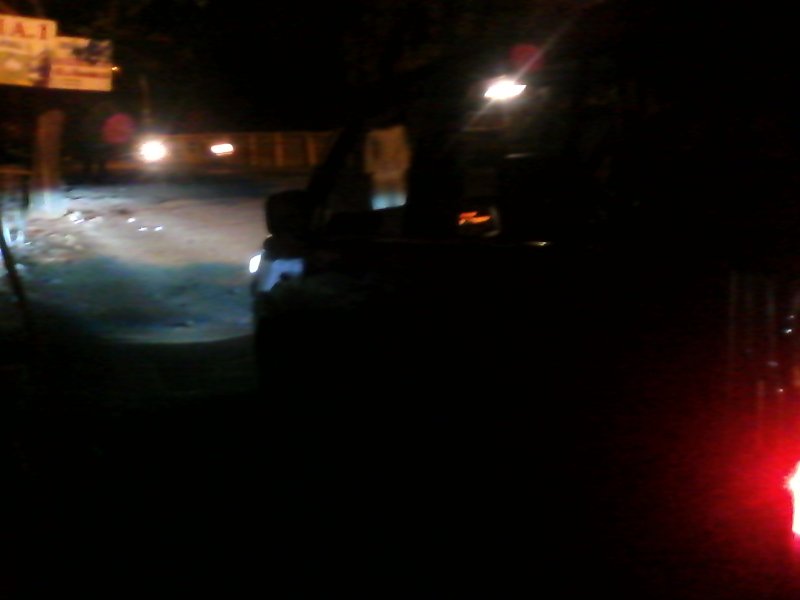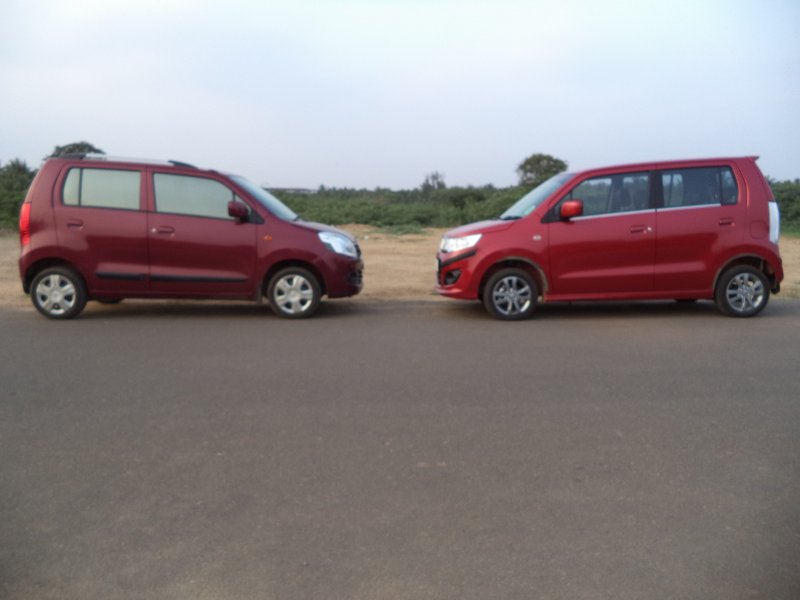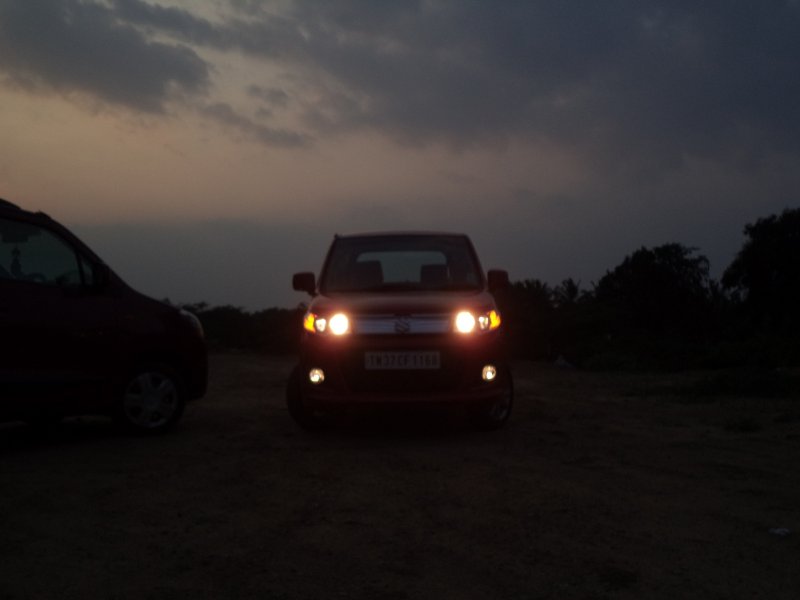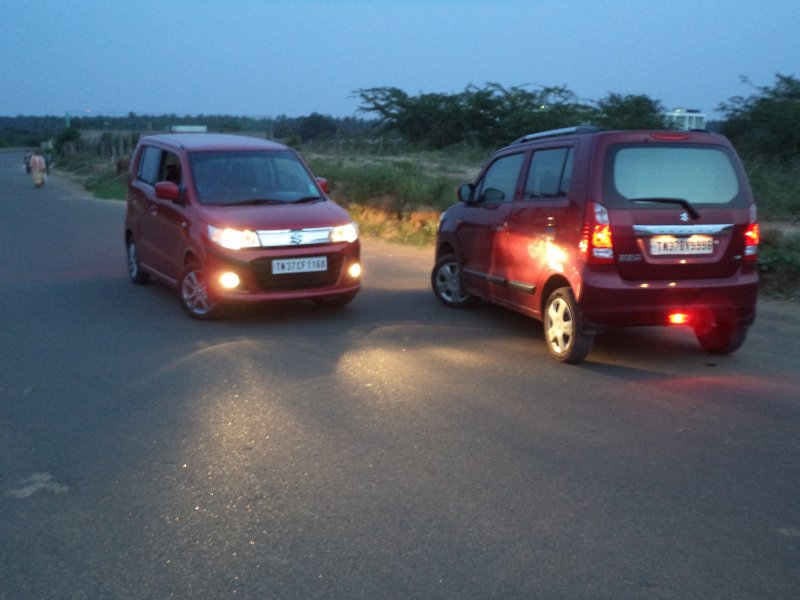 mods and diy links below:
HID installation
http://www.theautomotiveindia.com/forums/ownership-reviews/17403-maruti-suzuki-wagon-r-stingray-ownership-review.html#post387291
HID output, night view
http://www.theautomotiveindia.com/forums/ownership-reviews/17403-maruti-suzuki-wagon-r-stingray-ownership-review-2.html#post388340
front grill LED illumination
http://www.theautomotiveindia.com/forums/ownership-reviews/17403-maruti-suzuki-wagon-r-stingray-ownership-review-2.html#post387637
waxing the car
http://www.theautomotiveindia.com/forums/ownership-reviews/17403-maruti-suzuki-wagon-r-stingray-ownership-review-2.html#post388141
premium looking carpet DIY
http://www.theautomotiveindia.com/forums/do-yourself/17551-premium-looking-carpet-flooring-diy.html#post389626
led dome light DIY
http://www.theautomotiveindia.com/forums/ownership-reviews/17403-maruti-suzuki-wagon-r-stingray-ownership-review-4.html#post390980
obd 2 adapter installation and working
http://www.theautomotiveindia.com/forums/ownership-reviews/17403-maruti-suzuki-wagon-r-stingray-ownership-review-4.html#post391452
air filter removal steps
http://www.theautomotiveindia.com/forums/do-yourself/17652-suzuki-k10-air-filter-removal-steps.html#post391729
first vehicle damage and insurance claim
http://www.theautomotiveindia.com/forums/ownership-reviews/17403-maruti-suzuki-wagon-r-stingray-ownership-review-4.html#post412689
3rd service & bill
http://www.theautomotiveindia.com/forums/ownership-reviews/17403-maruti-suzuki-wagon-r-stingray-ownership-review-5.html#post416472
midnit chill out drive
http://www.theautomotiveindia.com/forums/ownership-reviews/17403-maruti-suzuki-wagon-r-stingray-ownership-review-5.html#post419552
ICE upgrade , only speakers (wow)
http://www.theautomotiveindia.com/forums/ownership-reviews/17403-maruti-suzuki-wagon-r-stingray-ownership-review-5.html#post422909
DIY adding cooling fan for music player headunit
http://www.theautomotiveindia.com/forums/ownership-reviews/17403-maruti-suzuki-wagon-r-stingray-ownership-review-5.html#post422912
the difference between halogen and hid
http://www.theautomotiveindia.com/forums/ownership-reviews/17403-maruti-suzuki-wagon-r-stingray-ownership-review-5.html#post424918
10000 kms odo report
http://www.theautomotiveindia.com/forums/ownership-reviews/17403-maruti-suzuki-wagon-r-stingray-ownership-review-7.html#post425710
Last edited: