Joined

Apr 14, 2012
Messages

215
Likes

32
Location
Hello Friends!
I got my Ertiga ZDi today and its the very first Ertiga delivered in Chandigarh!!
Every second person was watching the car again and again and it was the most awesome day with my new ertiga!!
I got it in Serene blue colour, which Many others and I found to be better than S.Silver and white and the car looks awesome from side view,its alloys are too sexy and so is its music system(simply blasting with crystal clear sound)!
Can you believe it, on the very first day,car was showing the average of 30kmpl at 55kmph speed at 5th gear!

Its A/C is awesome! At 35 degree C, when blown at 2nd level( total 4) it cooled the whole cabin in just 10 minutes!!
Now some serious answer for who say that this car doesn't have power,
Though it has a 1300 cc engine, it is super refined( more than of toyota's 2.5 and of mahindra's),it still produces 90 bhp and car weighs about 1850kg's almost 600-700 kgs less than Innova/Xylo , its power to weight ratio becomes better than them.
Ok,with a/c On, it feels A LITTLE sluggish till 2000rpm, but after that?
BOOOOM! The rocket takes off Superbly!

This is already a very big hit,and this will damage Dzire,Manza and Etios's sales for sure,might be of verna's,Innova's and Xylo's too!
For all those criticising about the space inside, I (6 footer) drove the car, my sister(5.10) sat behind me in the middle row and my dad(6 footer) was sitting at the last row, and there was still space for everyone to adjust the space acc. to them,there is good amount of headroom at the last row too!
This amount of space in every row is sufficient for an Indian if he gets
1-Maruti Suzuki (Haters will continue to hate :) )
2- F.E. >20-22
3-Good power and ride quality
4- Pure value for money!
No doubt this car is already a Hit, and 128 bookings in 3 days at my dealer is the proof of it. :)
Don't look and use your mind at the space in the car shown on the Internet,go and sit yourself in the car and get surprised for sure!
Cheers!

What I Like-
5+2 easy flexible seating
Generous boot after folding 3rd row(approx. 420 lts) and 2nd row(approx. 760 lts)
Comfortable ride
Decent mileage
Nice A/C for a big car
Easy to drive with good handling
Powerful Brakes
Good pulling power for 7 people on board
No hearing of diesel clatter inside the car,until revving it hard
Decent headroom for front 2 rows
Theatre like dimming lamps inside the car
What I didn't like-
All Beige interiors
Small boot(135 lts) with 7 people on board
No power for overtaking till 2000 rpm (in Diesel only)
No Parking sensors & A.C.C. in Z variants
Fit and Finish could have been improved
Crappy sound system in VDI
We were planning since many months to replace our Zen-Lx(2004) with a big diesel hatch or a entry level sedan.
We wanted a car that could accommodate 5 people with comfort.
Shortlisted cars were-
Dzire
Etios
Linea
Punto
Liva
Manza
Etios- I can trust Toyota anyday. I was initially very impressed by the space and mileage it offers but was highly disappointed by its Interiors and built quality(very thin metal sheet). I felt that even Maruti 800 has thick metal than Etios IMO. So we soon erased it from our mind.
Liva- Again,the same case as of Etios. Though it offers more space than most of the hatchbacks available.
Linea- My uncle has a Linea and my dad was very impressed by it. So we went to the Tata showroom and were very impressed. The only thing disappointing was the space inside,mainly the rear seat headroom and its width. After Linea's TD, dealer insisted to have a look at Punto as it was cheaper than Linea ans had almost everything that Linea had and we booked a white Punto(Top model).
Manza- After booking Punto, one of my friend insisted that I should go for Manza,as it has acres of space,the same Engine of Punto and many good features too. I had a discussion with my dad and he insisted to stay away from Tata,but I told him that this is not a Dicor engine. Later we decided not to buy a hatchback again and we cancelled the Punto's booking. By then we had only 2 choices- Manza and Dzire.
After reading some reviews,I found that many people are experiencing minor problems and niggles,though it is a wonderful car,We decided to go for Dzire(No matter how common it is).
Dzire- When I searched about Dzire,I found out that its new model is coming soon. So we booked it in September, its waiting period was 4 months for VDi. We kept on waiting and kept on calling our dealer.but after 4 months ,when its new model was launched,they extended our date for a month 3 times,i.e. 7 months in total. After the new model was launched, I was a lil bit disappointed by its side looks and small boot.In my heart I was thinking that We have been waiting for so long for it,now we should take it,but my brain was telling that we wanted a big car and its not much bigger than Punto,which we booked earlier. So,I showed my dad the new ERTIGA.
Ertiga- On the very first moment,my dad was very impressed by the car as it seemed that it exactly is what we wanted in a car. When Ertiga was showcased in Autoexpo, I didn't even bother to gather any info. about it,But when I came to know that it is getting launch soon,I searched everything about it and called the dealer and told him that You can take full amount of the car now,but I want the very 1st Ertiga from your showroom(Which they gave). He said,you are the 1st customer to enquire about Ertiga,so you are our 1st priority and we will call you as soon as the car is launched,but this is India and anything can happen within seconds. To be on safe side,I visited the showroom 3-4 times just before its launch and they took the payment on the day car was launched and delivered it the very next day to us. They were as much happy as we were as that was the first Ertiga of their showroom to be delivered.
After a week of buying Ertiga,I got a call from the other dealer telling me "Sir,aapki Dzire aa gayi!! Jaldi se 1-2 dino me le jaiye!" and I was like "Achaa...Aa gayi? Chalo,btate hain." :D
He called us 2-3 times more on the next day and I kept on telling him that I'll let him know, and on the 3rd day when he called,I finally cancelled Dzire's Booking,which we waited for over 7 MONTHS!! :P
Ertiga's Accessory brochure(page-4)-
http://www.theautomotiveindia.com/f...uki-ertiga-zdi-bought-ownership-review-4.html
Interiors(page-5)-
http://www.theautomotiveindia.com/f...uki-ertiga-zdi-bought-ownership-review-5.html
Some more pics-
http://www.theautomotiveindia.com/f...uki-ertiga-zdi-bought-ownership-review-6.html
http://www.theautomotiveindia.com/f...uki-ertiga-zdi-bought-ownership-review-3.html
Sexy interiors,isn't it?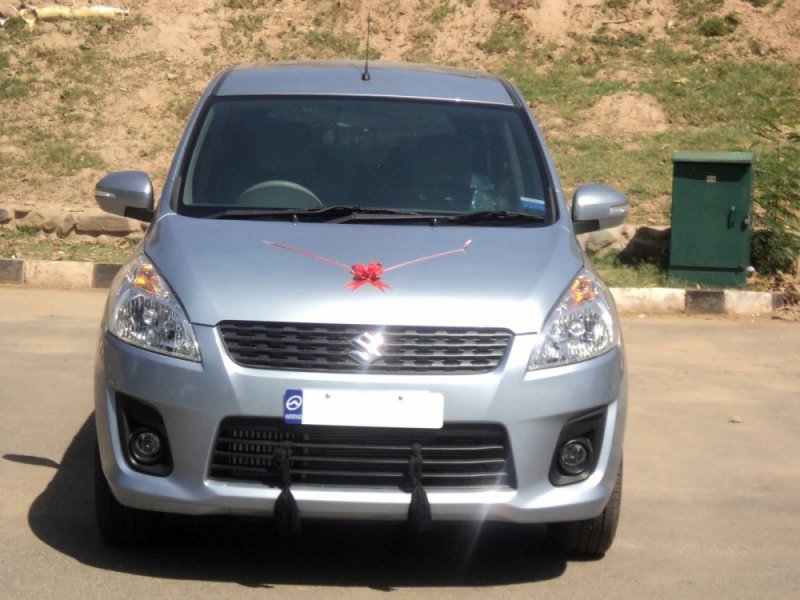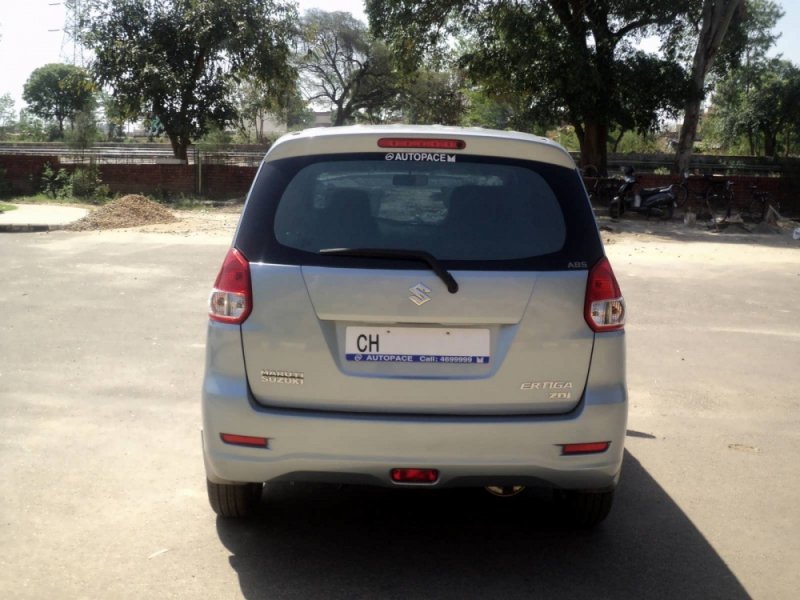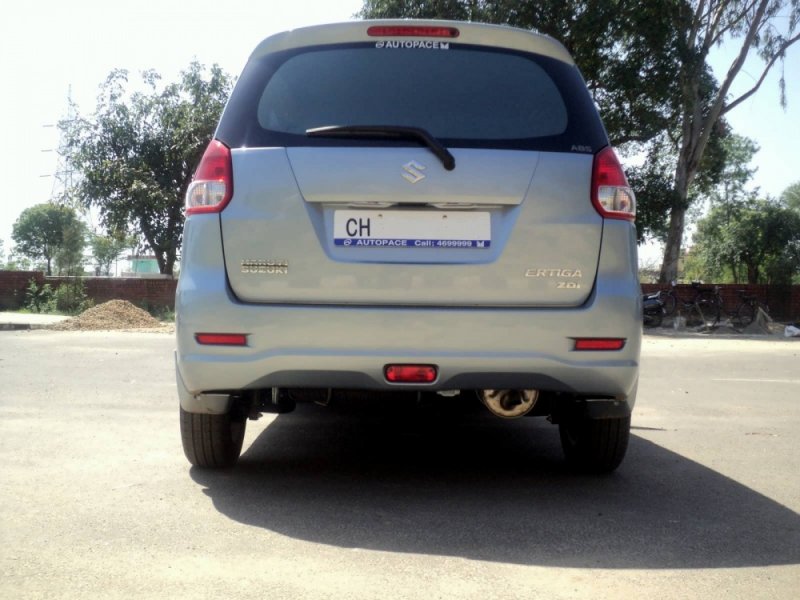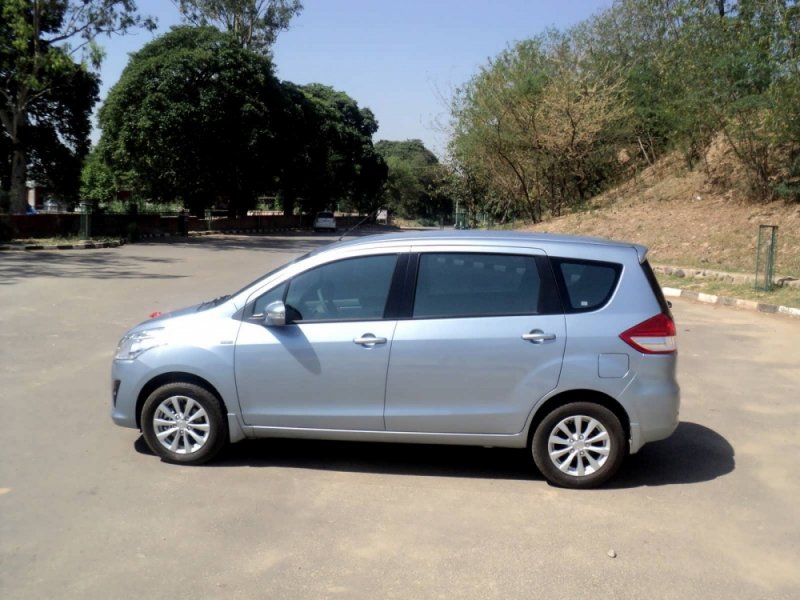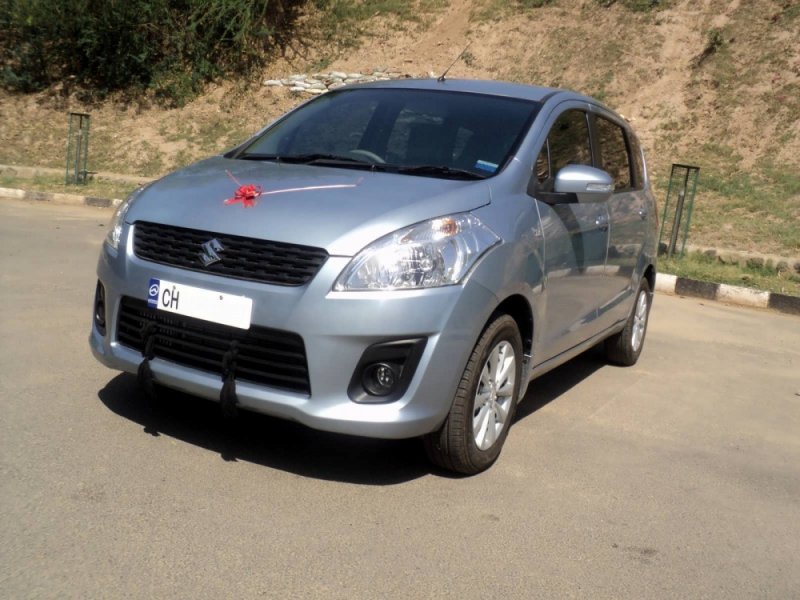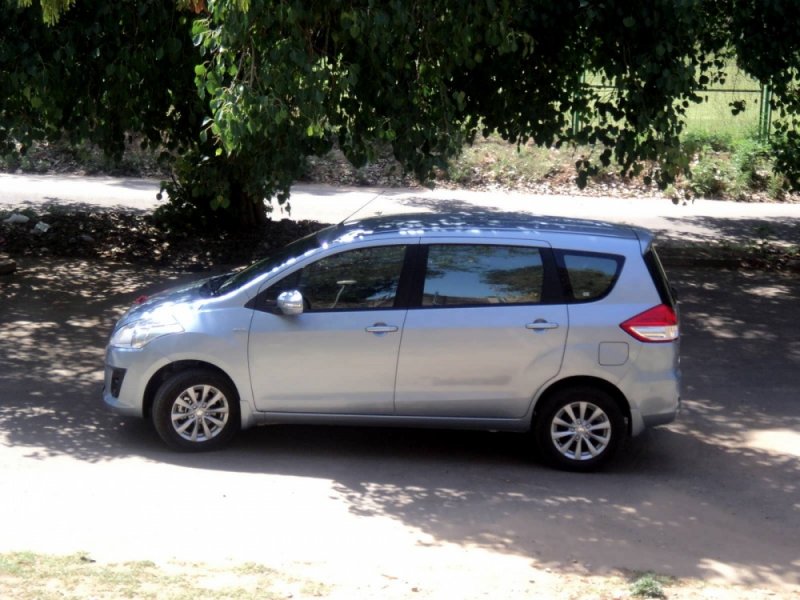 Short video inside the car-
http://www.youtube.com/watch?v=M8vDNgkNsqQ&feature=youtu.be
Comparison with other cars-
I think sales of Etios,Manza,Verna,Rapid & Vento will also drop,other than of Innova & DZire.
Why a person choose Dzire's new model-
1- "Dzire" brand name.
2- Sedan status at a cheap price.
3- Superb mileage.
4- Maruti A.$.$
5- Superb Re-sale value even after 5 years of ownership(Diesel only)
What he is compromising-
1- Boot space (One easily get almost the same amount of boot in Punto/i20/Figo). But again if I would be in the same situation, I would have considered the above factors more than this single negative one.
And one is buying Dzire after knowing its Boot capacity, so you cannot criticize his selection because he know how much boot he needs, that is why he selected Dzire otherwise he would have gone for Etios/Manza.
IMO Dzire's boot is not that small how much everyone criticises.
So Dzire is best in its segment, Therefore it won't face tough competition from Ertiga.
If we consider other sedans such as Manza & Etios-
Their positives-
1- Hugeeee boot space.
2- Good engines.
3- Toyota brand.
4- Tata brand (Subjective in diff. cities, though many people are its fan)
5- Decent mileage.
Their negatives-
1- Unreliable A.$.$.
2- Costly spare parts than Maruti
3- Unknown Re-sale for Etios.
4- Less price difference bw them and Ertiga.
5- Poor interiors.
In case of Verna/Rapid/Vento-
Ok, let me tell you that I've met manyy people who own these cars and were very impressed from Ertiga, its space,its performance( not on paper,but on road) and its looks.
Their positives-
1- These cars are considered as super sedans (specially verna)
2- Killing looks
3- Skoda's reliable engines in Vento & Rapid.
4- Good amount of Boot
5- STATUS (One gets easily if he owns one of these cars)
Their negatives-
1- I can't trust korean diesel engine ever for long term running.
2- Not enough headroom for tall people.
3- Strictly average interiors.
4- Costly and unreliable services and parts,mostly in case of Skoda.
5-Price difference bw them and Ertiga.
If we compare Ertiga with cars other than Dzire, what a person will get-
1-Very spacious car( great amount of headroom for front 5 passengers and average for rear 2)
2- More boot than these all sedans.( Boot in Ertiga is measured upto the starting of windows, i.e around 400lts with folded 3rd row and 800lts with folded 2nd row. But these no's are measured till the lower part of the window only, you can keep big things in its boot like a cycle )
3- IMO, Ertiga's interiors are better looking than of Verna/Rapid and Vento and Much better than Etios and Manza.
3- Its ZDI costs considerably less than Vento,Rapid and Verna's top model. (One will get Airbags+Abs+Ebd+Good stereo and all top model's features which one won't get in same price in other cars)
4- Its re-sale value is also going to be good imo, according to the booking numbers I am seeing.
5-Maruti A.$.$
6- 5+2 Flexible seating for short trips. (No matter you buy a top end verna/rapid, you'll be able to seat 5 people only in it . *For short trips)
7- Decent mileage in both Petrol & Diesel.
8- Ertiga's Petrol makes perfect sense if you travel less but will a big family.
Its Negatives-
1- 135 lts boot with 7 passengers ( 135 lts boot --> A big LOL , you can't travel for long trips with 7 people unless you get a roof carrier)
2- Diesel Ertiga is sluggish untill 2000rpm (Which I don't like)
3-Leg room with 7 people when compared to other sedans.
You can easily carry 5+luggage or 7 people in Ertiga without compromising with its performance and its cruising ability.
Its a/c is good, considering its cabin space, and yes,
IT HAS GOT A BIGGER A/C COMPRESSOR THAN SWIFT'S / DZIRE'S / SX4'S AND ITS REAR A/C VENTS ARE NOT MERE BLOWERS, EVEN THEY HAVE CONDENSERS AND THROW EQUALLY CHILLED AIR AS THE FRONT ONE'S.
IMO, Ertiga will dent Etios/Manza/Verna/Rapid/Vento's sales than Dzire's,
as their is considerable price diff. in Dzire and Ertiga ,but not in other cars and Ertiga.
Dzire's customer is getting in Dzire what actually he wants, but in case of other cars, he is getting more(space & seating capacity) in Ertiga, which we Indians considers the most at almost the same or less price. But still Ertiga will affect Dzire's sales too like in my case, I was willing to buy a more spacious car like Etios, but was reclined towards Dzire's positives(which many are common with Ertiga's).
And I'm sure, One also gets " BADI GAADI" wala status in Ertiga!
*NO OFFENCE PLEASE, THESE ALL ARE MY PERSONAL OBSERVATIONS.
CHEERS!
Last edited: