Hi friends
I purchased New Ertiga VDi On June 15 from Apra Gurgaon. i am sharing my experience of buying & view on the drive & handling.
As earlier i own two cars one Dzire Vdi 2012 & hyundai santro 2006 CNG, my santro done around 160K so started giving problems (Not much but i am just fad up by driving for so long years so wish to upgrade)
I have shortlisted Amaze & Ertiga both Diesel & as both are spacious.
I go to dealers of both with my father & the we decided to go for Ertiga as Ertiga have batter flexibility & interior is also good. as we already satisfied with performance of Dzire so there is no issue with engine performance.
i go to maruti dealer on Friday & ask for price & discount & offers. they told me that in june they are offering 30K cash + 35K exchange + corporate discount. as i have to buy on cash so they dont need any other formality. i asked them are they able to provide vehicle on sunday & one next day they say that they have a silver Ertiga in stock so we decided to buy on Sunday
On sunday i drive in to dealer in my santro & drive out in ertiga in just 1:30 hrs of paper work.
Till now i have driver Ertiga around 750km & i am happy with my decision as car is very spacious when used as 5 seater (as 95% i have to use as 5 seater ) & can fit up to 7 people. Driving position is much batter then that of Dzire.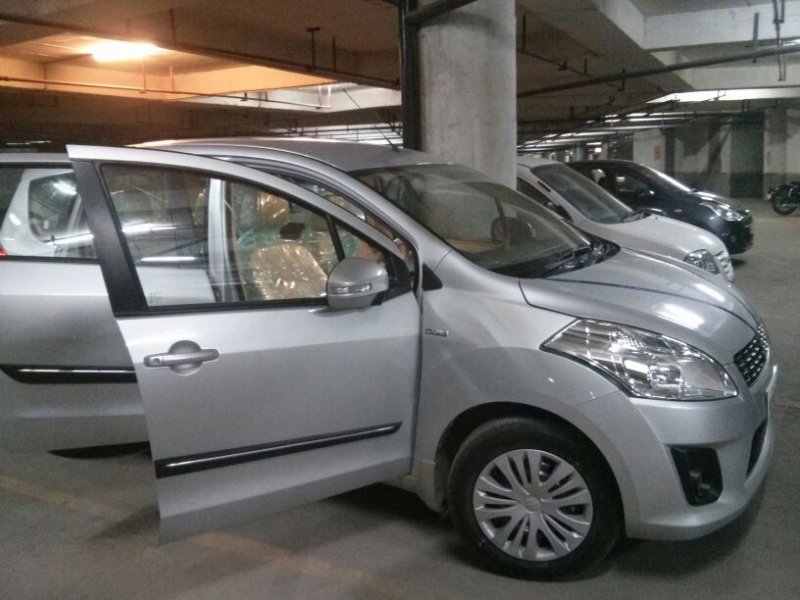 Next day pic by my friends in office parking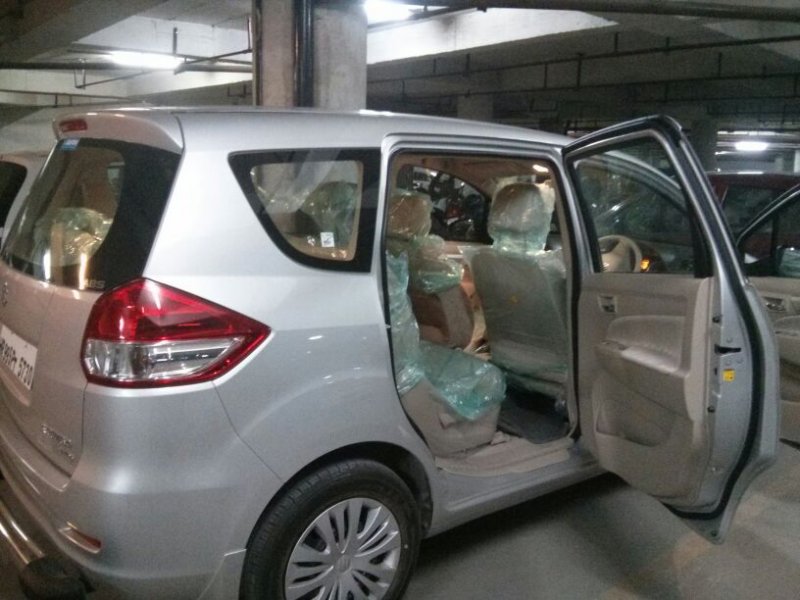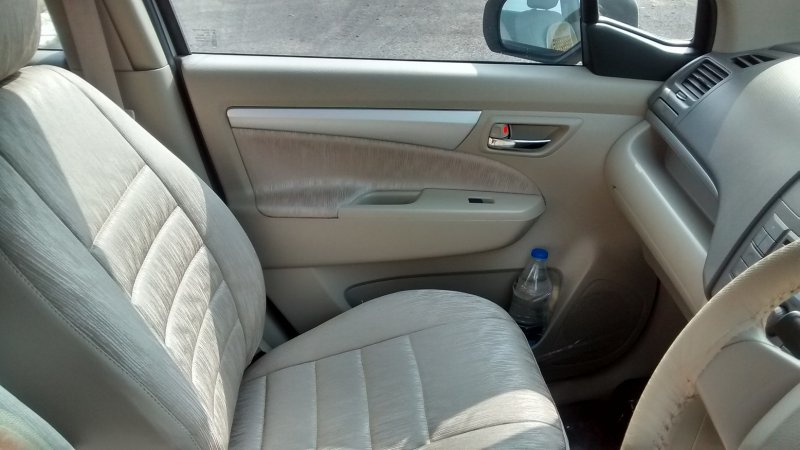 Seat cover of same fabric as of the original seat. @ Rs 3500.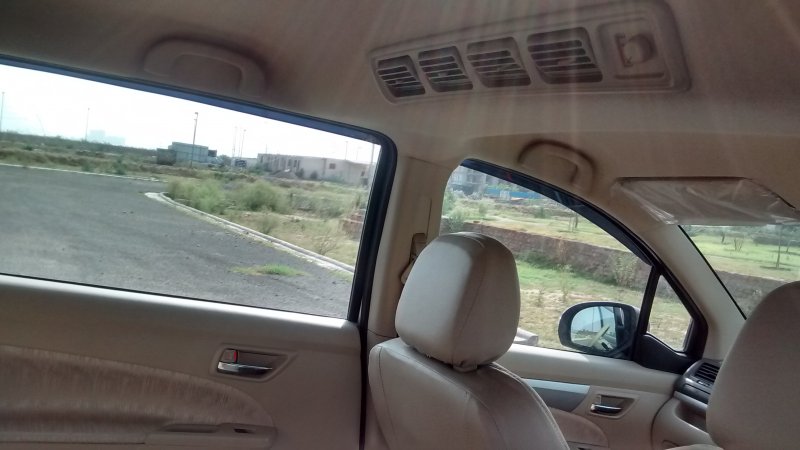 Rear AC Unit, AC cooling is good.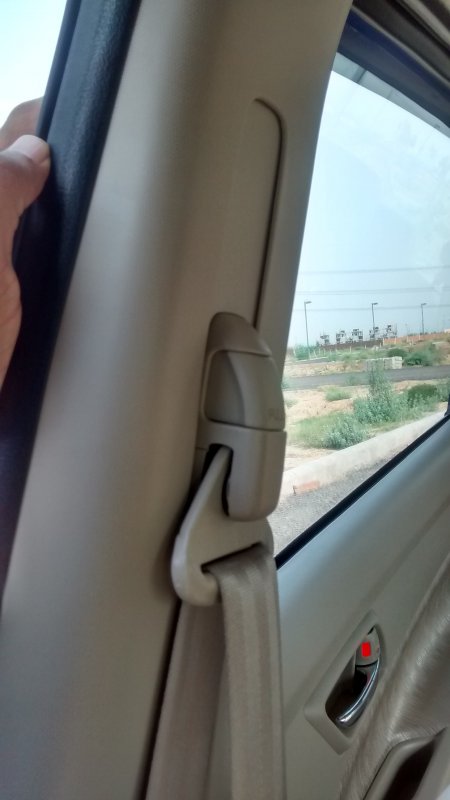 Height adjustable seat belt for front seats.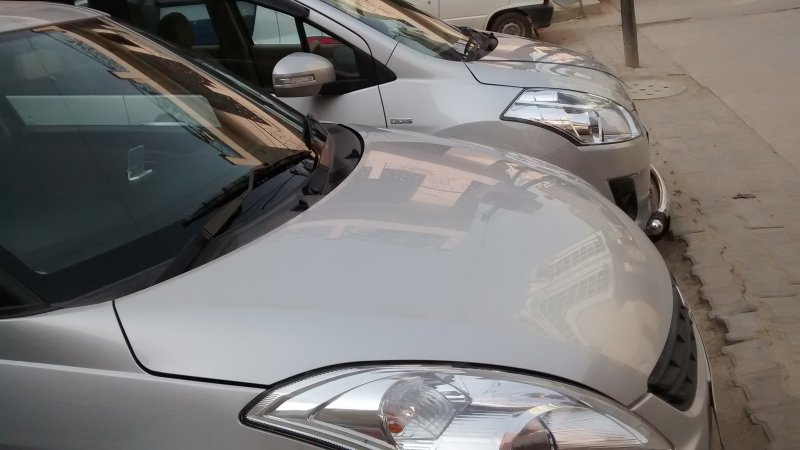 Engine comp is small as compare to dzire.

dashboard is same as of dzire, color is different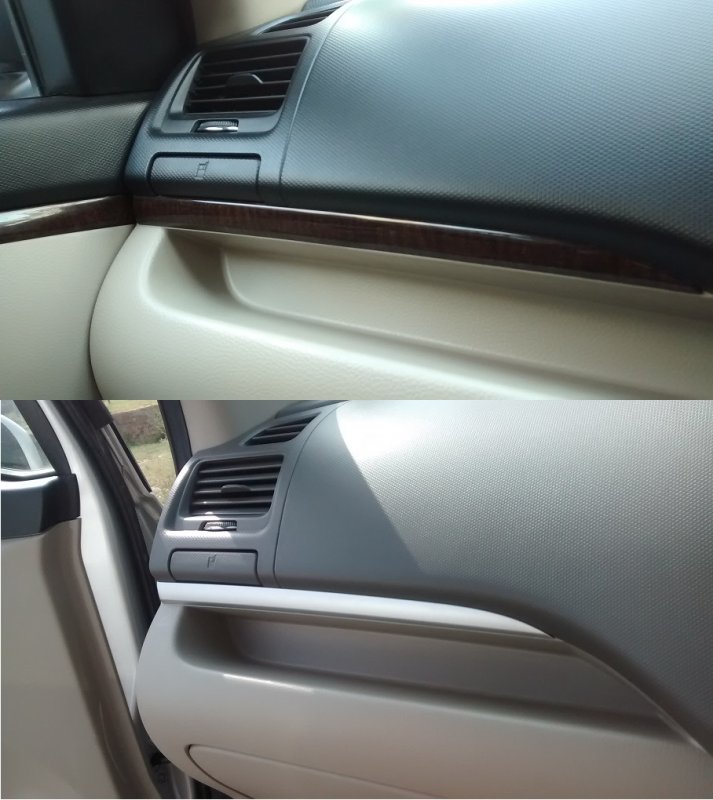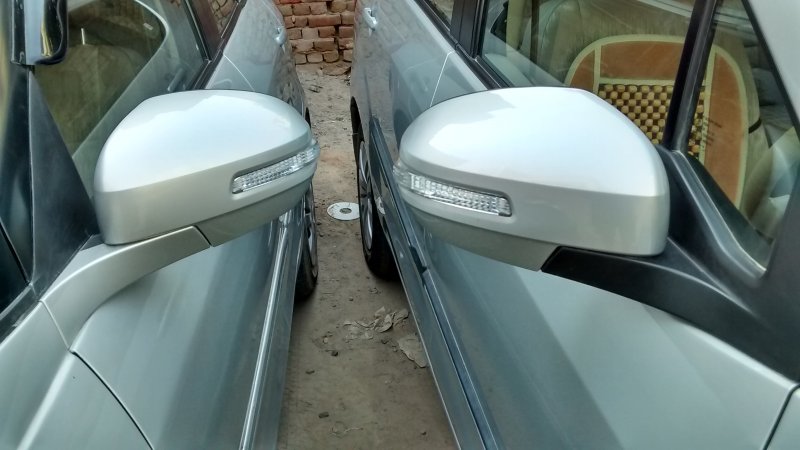 Last edited: