Note: Head on to this link for official review of Maruti Suzuki Alto K10 2015: http://www.theautomotiveindia.com/f...alto-k10-2015-review-test-drive-pictures.html.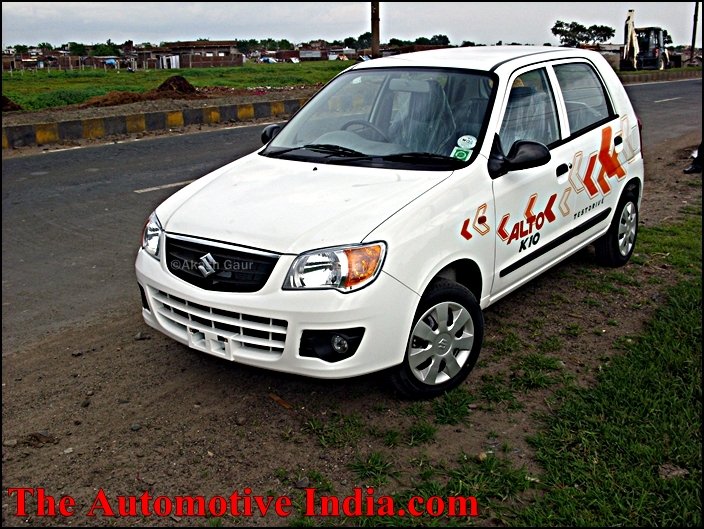 Maruti Suzuki Alto came to India way back in 2001 with a call of "The Hottest Little Car in Town." It was initially offered with a couple of engine options, a small 800cc and the bigger 1.1 Liter. After sometime, soon in year 2005, Alto received a face lift which included minor facial changes such as new grille, refreshed bumpers, clear lens headlamps, and tail lamps. As for interiors, the only noticeable change was that sliding Air conditioner controls were replaced by modern rotary control. However, this was not just a face lift; it was rather a move by Maruti Suzuki to consolidate the sales of aging 800 and Alto, precisely which is why we had to sacrifice the powerful 1.1 Liter engine option (On top-end VXi).
Earlier this year, Alto's 800cc heart went under an upgrade to meet the stricter Euro-4 emission norms in India. The exteriors were more or less the same with an exception of decals replaced by badges. On the interiors, Instrument cluster supports digital display for fuel gauge; odometer and front seat headrests are fixed. Although, Ever since its launch in India, Maruti Alto has been doing exceptionally good and has also proved to be a better and fresh alternative to decades old Maruti 800, but the sales figures suddenly noticed even a higher surge after competitively revised pricing in 2005 when 1.1 Liter engine was phased out. It's a no wonder why this is currently the highest selling car in India with around 20,000 units joining the road traffic of our country each month.
Now, in a bid to attract young and "budget" enthusiasts, Maruti Suzuki has just launched all new model called Alto-K10 with an efficient and proven K-Series engine but it will be sold along side the already upgraded BS-4 version with a marginal price difference and the changes are not only limited under the hood, Let's find out more.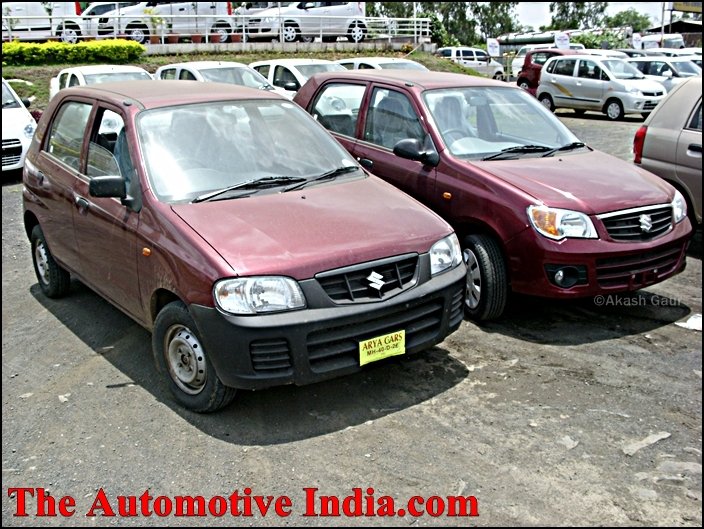 Last edited by a moderator: