It started a 4 years ago,
http://www.theautomotiveindia.com/forums/two-wheelers/3604-kids-bike-suggestion-required.html
Finally I managed to find time and resource to make it happen now.
Disclaimer:
- This bike will not be taken to public roads.
Base Vehicle Details:
Make : TVS
Model : Scooty ES
Year : 2000
Why Scooty ES?
Scooty ES is the cheapest and safe best. People suggested to get Kinetic Honda or Bajaj Sunny which are available at scrap rates. Those samples I came across were already at their end of life, few rust buckets with bits and pieces of broken plastic around. The subject Scooty is single owner, well maintained and mechanically fit with valid documents. Without a second choice got her and started stripping.
Modifications Planned:
- Length & Height reduction
- Single Seat
- Exhaust routing under the seat
- Fuel tank in the front (Bike like)
- Limiting Top speed (Yet to finalize how to control)
Posting few snaps now. Let me update the progress every evening.
Base vehicle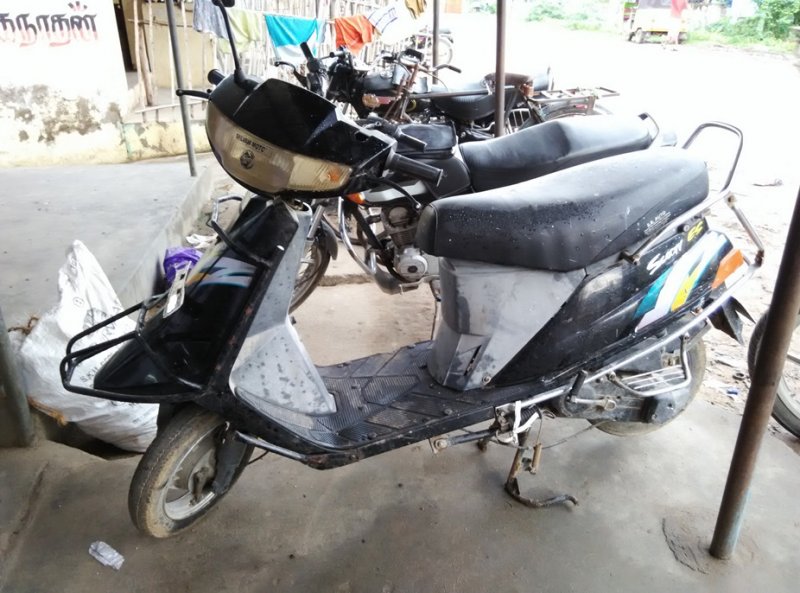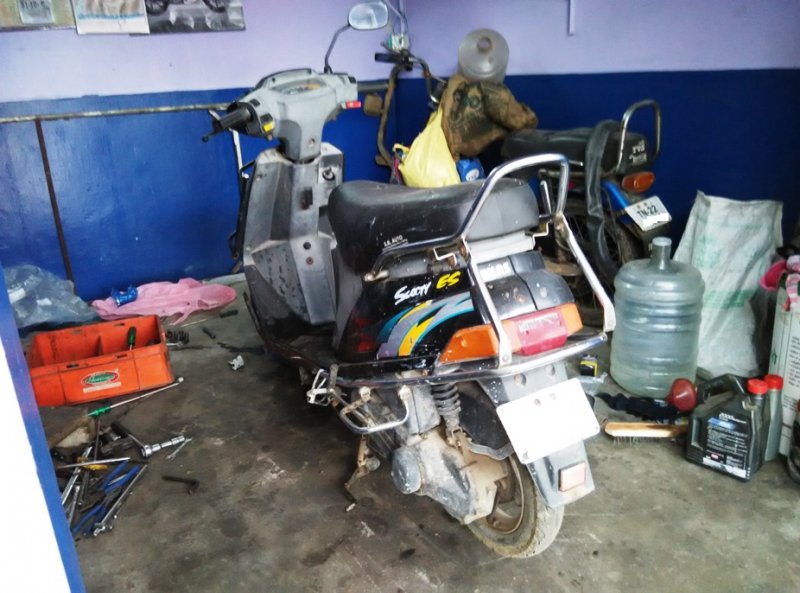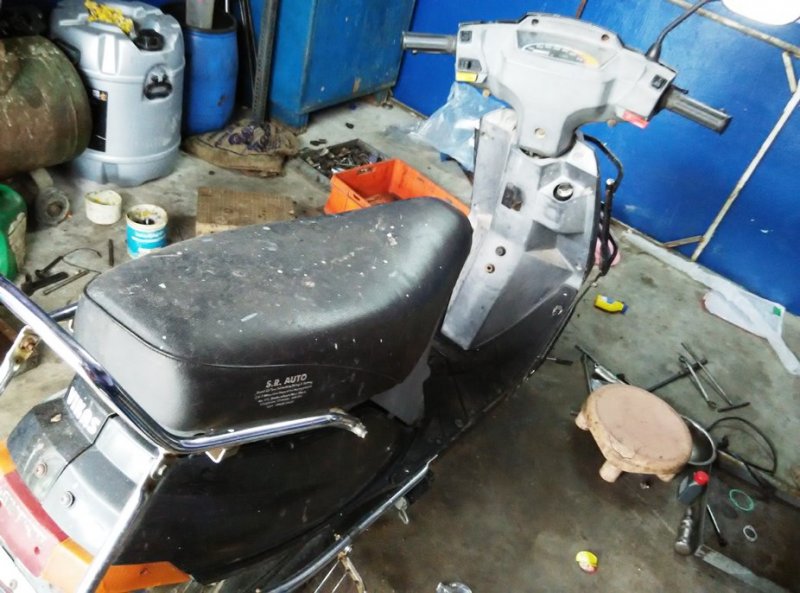 After 30 mins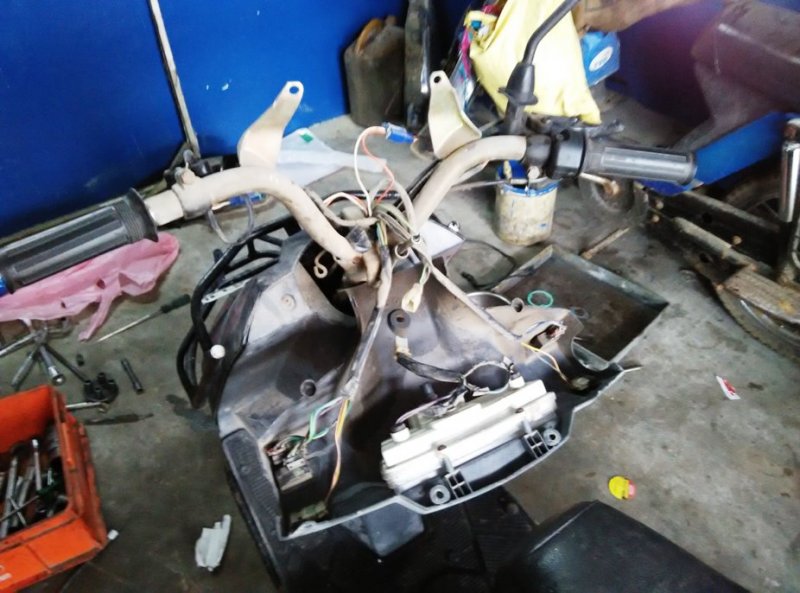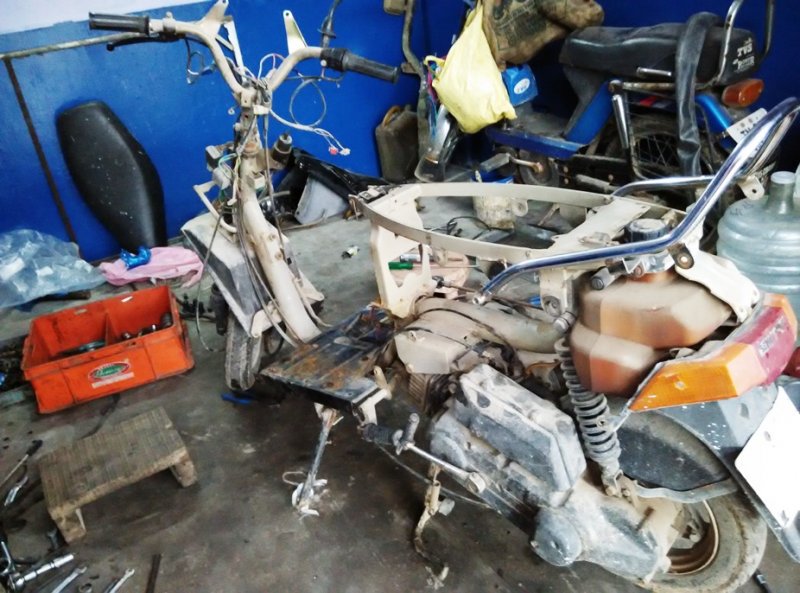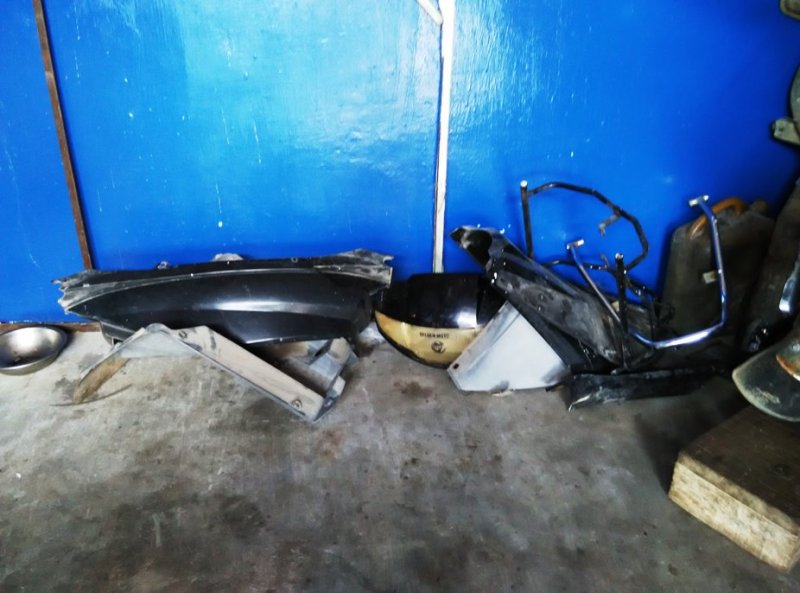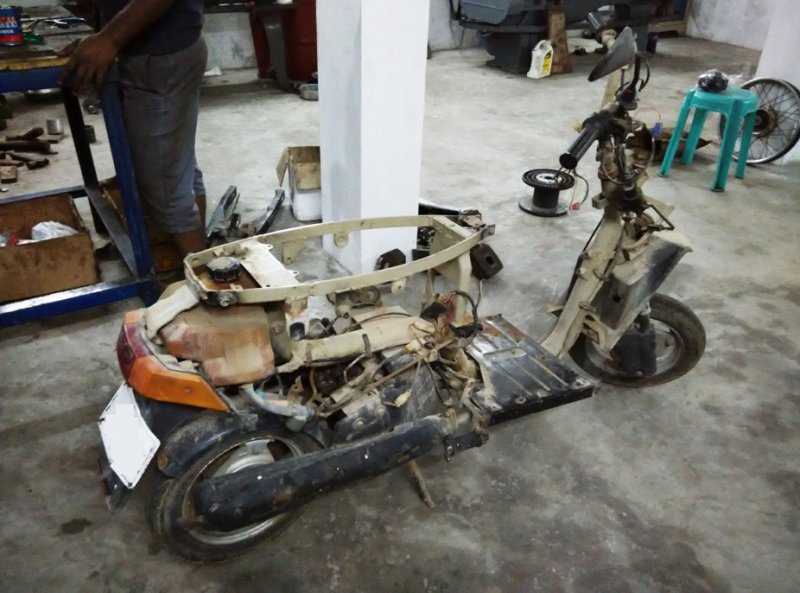 Started chopping the unwanted bits & pieces