The Search
With a 2003 1.8LS Optra getting old and outdated (still running fine), I started looking for options in Aug/Sep 2011. The Optra was running fine, never gave any mechanical / electrical problem, never halted in middle of the road on a drive or anything, but did not have any of the modern features. Not even a single airbag, not even ABS, nothing. With so many new features and technologies coming in, it was getting frustrating not being able to experience any of them. In any case, the car's paint was fading, upholstery needed upgrade etc. So the hunt for a new car started in Aug/Sep 2011. With that year's monsoon which had caused havoc to the roads, the daily commute to/from office was getting horrible and I was quite clear that I have to go for a high ground clearance car. Additionally, family wanted a three row car, for no particular reason but I kept that into consideration. Of course, all this has to fit in a budget. Without budget constraints, there would be many choices.
In the review, I am putting my thoughts and conclusions about various alternatives. I know many of them are subjective. I do not mean to belittle any vehicle or hurt the feelings and sentiments of owners of those vehicles. They are purely my conclusions based on my constraints.
Innova, Xylo and Scorpio immediately cropped up to the top of the list. Aria made an appearance too. Innova, Xylo, Scorpio, you see them everywhere, even as cabs. In addition to lack of exclusivity (which is not a major factor) the designs were a bit old and the features offered were still lacking some which would be good to have. Aria had most of the features but sounded a little expensive.
The search also pointed to Skoda Yeti. It has whole lot of features, reliable European build and finish. Lots of good reviews in India and abroad. A tad expensive which would need a stretch. I almost fell for it, except for the road presence and the view from the rear. It looked tiny when surrounded in traffic by other vehicles. The view from the rear was so boxy that it can be confused with a Wagon-R. Still, great features, but somehow did not cut it overall.
By August, there were already murmurs about Mahindra's new SUV called XUV. With the available information, it seemed like something that would be priced somewhere in Rs 15 – 20L range. XUV was launched in Sep end and the announcements of features and the price just blew everyone. Of course, there were apprehensions about new car, so many features, India design, fit and finish, longevity, niggles and many more. I kept my eyes and ears open for reviews and comments. Before I could reach any conclusive decision, the bookings got closed. In November I went to dealer and did a test drive and was impressed with the vehicle and the value for money that it offered. I tried to explore if the dealer does any underhand dealings with premium charged but, credit to the dealer and Mahindra, any such explorations were clearly and firmly refused.
In the meanwhile, there was another rumor of 4x2 Fortuner, which could be priced around 16L. That sounded mouth watering. But the actual launch saw the prices higher than that. Safari Storme, Renault Duster and Ford EcoSport also appeared as a bleep on the radar, but launch dates and availability was not known.
The Decision
Reviews and comments on XUV had started appearing in various media by mid/late November. There were lots of positives being said about it and some negatives thrown in. For my requirements and budget in mind, XUV suited very well. So I applied for the lucky draw in January. Waiting with anxiety for the results on Feb 15, I found that I was not successful in the draw. With initial feelings of disappointment toning down in a couple of days, it provided another opportunity to explore other options. I explored even more options viz Captiva, Santa Fe and someone even suggested looking at BMW X1. All great cars again, but I kept coming back to XUV for the value for money factor. I was roaming in the land of uncertainty when in mid April a call from the dealer mentioned that since I had applied for the draw and did not get selected, I have a chance to "book" an XUV now. It was confirmed booking, i.e. no lucky draw with deliveries guaranteed in next 2 to 3 months. With all apprehensions still there, I decided to take the plunge and decided to book.
The Booking and Waiting
The booking process was fairly straightforward. They had the documents needed, but I supplied new set anyway and the booking amount of Rs 40000/- was paid by cheque. For a long time the sales rep kept saying that there is no information on delivery date. I called Mahindra customer care to check if they see my booking in their system, if at all there is any such thing. Apparently such a thing called "system" was there, but it did not show my booking. I was getting worried whether the dealer had actually made my booking or not. The booking amount was debited from my account in a week's time after booking. First week of May I sent an email to customer care and without having much hope I was delighted to get a response on which the area manager was copied. The email said make arrangements for payment and the car would be delivered in 10 days after full payment. So I rushed to get the Optra sold (don't ask me how much it fetched), apply for loan, get NCB transfer, think about accessories etc. Everything was arranged in one week and dealer fixed a date four days later. I will get my car on May 16. The accessories I chose were – foot steps, illuminated scuff plates, side molding, rain visors and mats. They threw in car cover and perfume for free. I also got Wurth body paint and underside protection, for whatever it is worth.
The Delivery
One day before the delivery I went to the dealer to check the chasis and engine numbers and confirm that it is a recent car. It was C6D series and April 2012 manufactured car. They did not have a May manufactured car. I just checked basic stuff that the car is not a driven one, had all the plastic covers and looked new. These things were fine. The odometer read 10. On the date of delivery I kept in sync with the sales rep about the time at which I will be there. I called even before leaving home. But they have this knack of surprising you. On reaching there at dot 4PM, the appointed time, at which the sales rep kept saying the car would be ready, he told me that there was some infighting in the workshop where the paint protection and washing is happening and that would delay the car from being ready for delivery. All excuses I think. He should have just informed me about delay and I would have reached there little later. In any case, the car was ready at 6PM. Customary handing over of bouquet, key, pooja etc was completed in quick time and sales rep took next 30 – 40 minutes explaining the features. He knew most of the stuff I wanted to know. I gifted a shirt to the sales rep. I was told that another demo would be done at my home in next 2 – 3 days, which was done. I drove it straight to the temple for pooja and came home with it. Initially, I kept confusing the "lock" and "unlock" buttons on the remote as I could not see them clearly as it was getting dark. It took a couple of iterations to figure out the correct locations of these buttons.
The Experience So Far
It is close to 1500KM after about 1.5 months and things are going great so far. Have managed about 11.5 KMPL according to the head unit and tank fill to tank fill calculations. Having moved from the old vehicle to the new one, the variety of features, the driving height, all contributing to wow factor so far. The drives so far have been mainly in city and have not gone through long drives. Waiting for Yamuna Expressway to open and also to let the car set in and come back from first service. Out of the features, I have tried all except MicroHybrid and Hill Descent. And of course airbags, ESP and rollover mitigation are features which have not come into picture so far.
Some of the features I absolutely love are the static bending lights (very helpful at night), the cruise control (adds to comfort) and navigation.
Some of the issues I faced are as follows. The front driver side door was getting stuck in the rear door's rain visor. The brakes were making scrapping noise. The AC was not working very effectively. I had gone to workshop to get these addressed. For the door they made some minor changes to get it to open and shut properly. I am not completely satisfied but its fine. One big problem with setup in Noida is that there are four different locations where you might have to take your car. One is the dealership in Sector 2, second the workshop in Sector 60, third the body shop in Sector 63 and fourth (which ideally should not come into picture, but came as I explain below) is the Nippon office in Sector 10. Coming back to the three problems, the brakes were just cleaned or something, there is no permanent solution with them as yet. For AC they flushed the software. The temperatures were running in mid 40s in this part of India and AC felt inadequate no matter what. In the process of flushing the software, the GPS stopped working. The only message on the screen was "Navigation not available". Unfortunately, I observed it next day. So had to take the car again the next day. When I talked to RM before going, he mentioned that they will try to rectify the GPS problem at workshop, but if they are not able to do it, the car might have to be taken to Nippon office. That's where Nippon came into picture as the fourth location. I told them that ideally, a Nippon person should be there at the workshop. So all in all that was not a very great experience at the workshop. There is no separate setup for XUV owners as yet (hoping that in future there will be). The owner's waiting lounge is full of Balero/Scorpio drivers (not actual owners). Someone had walked away with the DTH remote so the TV is just sitting there not knowing what to do.
Another observation is about the suspension. It feels too tight. I can feel the speed bumps as I pass on them. Also, the front wheels seem to make some extra movement which feels asynchronous to the rest of the movement when passing over bumps. That's one of the points for first servicing.
The voice commands, yes they work but seem pretty elementary. At least going by the ads, the Xylo E9 voice commands appear advanced. Would they be able to update voice commands of XUV through software updates? Should be possible I guess.
I found that the A-pillar blindness on the right hand side is more that what I would like and what I had in the sedan. I found that I have to be extra careful about traffic coming in from right hand side while crossing un-manned squares and taking right turns.
Another minor problem for me is the lack of a clock to see time when navigation is on. At least the radio/music screen has a tiny clock in a corner, but navigation screen does not have any. They could have found a place somewhere on the large MID for a clock. I am thinking of buying a small LED clock and install it in the car.
Modifications I would like to see at the same price point
Better tuned suspension
Noise free brakes
Clock
If not sliding, the middle row moved slight forward
Larger rear window
Lower A-pillar blindness
Modifications, wish they can give them at same price, but am sure would cause price increase
Electrical adjustment for driver seat with memory
Heated ORVMs
Auto gears
Waiting for delivery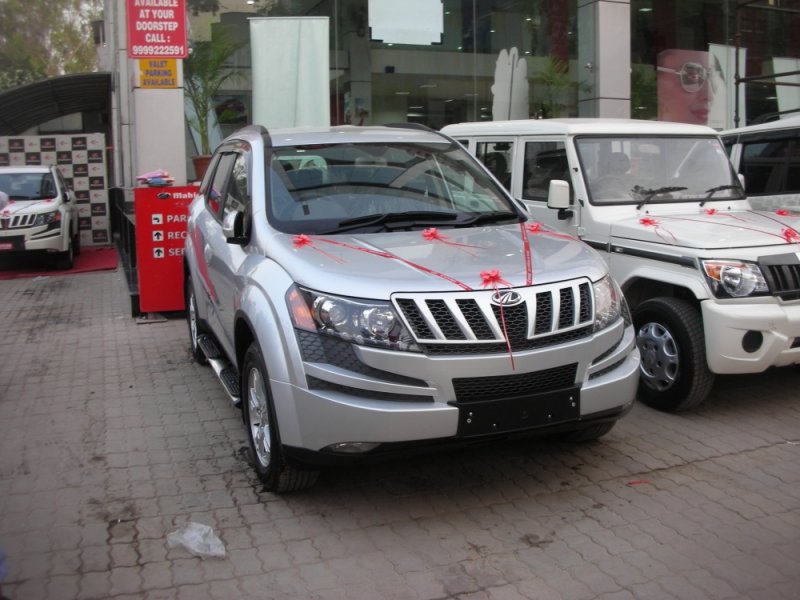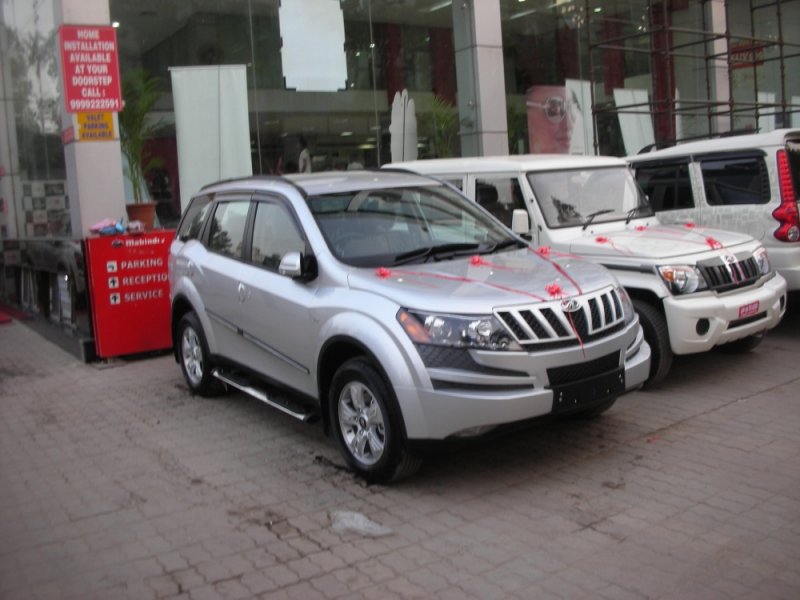 The middle row huge space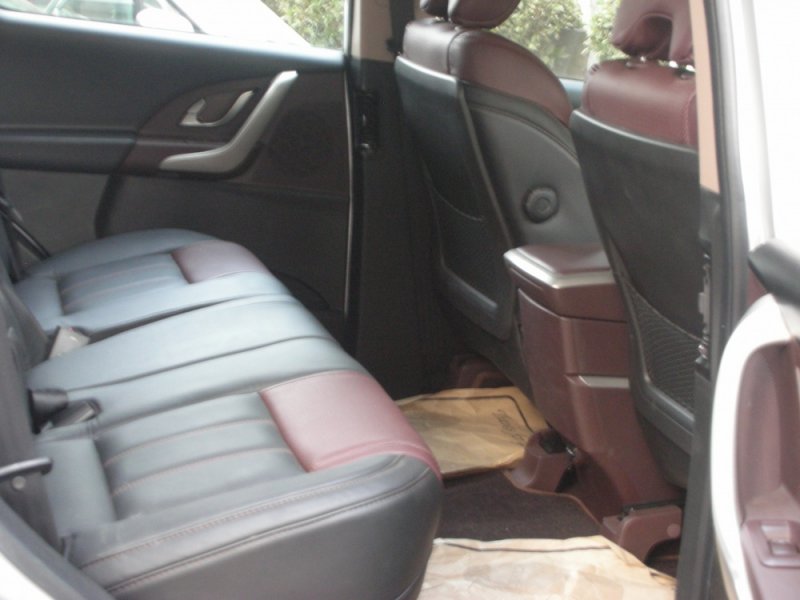 Illuminated scuff plates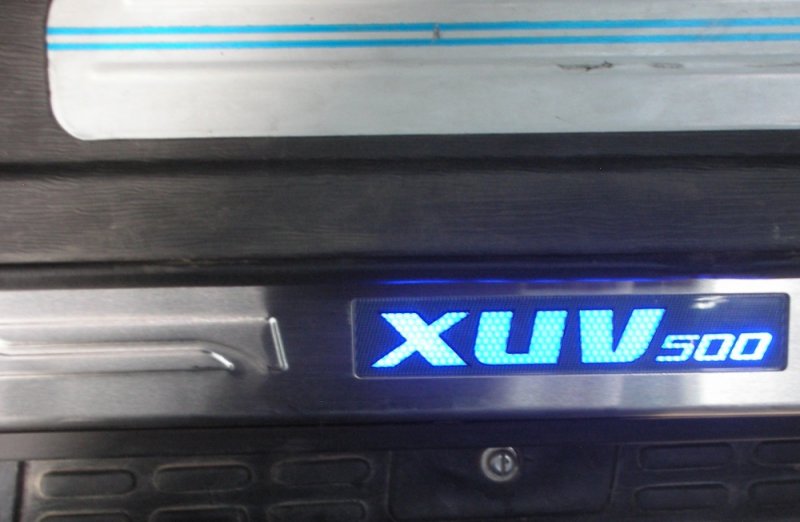 Whole lot of control buttons