Joined

Aug 24, 2009
Messages

5,891
Likes

1,143
Location
Chairman - Keshub Mahindra - He joined Mahindra & Mahindra in 1947 and became Chairman in 1963.
Vice Chairman - Anand Mahindra - He started off at Mahindra in 1981 when he joined Mahindra Ugine Steel Co (MUSCO). In 1991, he was appointed Deputy Managing Director of Mahindra & Mahindra. In 1997, he was promoted to Managing Director, and in 2003 he also became Vice Chairman.

President (Automotive & Farm Equipment Sector) - Pawan Goenka - He joined Mahindra in October 1993 as a General Manager, R&D. In April 2003 he was appointed COO of the Automotive sector, in September 2005 he became President, and in April 2010 he assumed his current role leading both the Automotive and Farm Equipment sectors.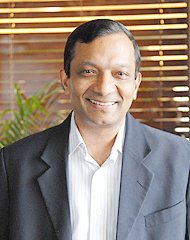 In 1945, two enterprising brothers named J.C. Mahindra and K.C. Mahindra joined forces with Ghulam Mohammed and started Mahindra & Mohammed as a steel company in Mumbai.


Two years later, India won its independence, Ghulam Mohammed left the company to become Pakistan's first finance minister, and the Mahindra brothers ignited the company's enduring growth with their decision to manufacture Willys jeeps in Mumbai. The company's new name? Mahindra & Mahindra.
Soon established as the Jeep manufacturers of India, M&M later branched out into the manufacture of light commercial vehicles (LCVs) and agricultural tractors.
The US based Reputation Institute recently ranked Mahindra among the top 10 Indian companies in its 'Global 200: The World's Best Corporate Reputations' list.
- Today Mahindra is a US $14.4 billion multinational group with more than 144,000 employees in over 100 countries across the globe.
- Their operations include aerospace, aftermarket, agribusiness, automotive, components, construction equipment, consulting services, defense, energy, farm equipment, finance and insurance, industrial equipment, information technology, leisure and hospitality, logistics, real estate, retail, and two wheelers.
- Mahindra Finance is India's largest rural non-banking financial company (NBFC).
- Mahindra Bolero is India's best-selling UV for four consecutive years and No. 1 in TNS India Total Customer Satisfaction Study, SUV/MUV segment.
- They designed the first multi utility tractor in India which won AE50 Outstanding Innovation Award from the American Society of Agricultural and Biological Engineers, 2007.
- Mahindra Satyam created an IP-based model called iDecisions to help airline operators reduce emissions and optimize fuel usage.
Some facts about Mahindra -
The company was established on 2nd October 1945 as Mahindra & Mohammed. In 1949, the company began Jeep assembly. The company joined hands with Willys Overland Corporation in 1954 to assemble Jeep-type vehicles in India. The year 1969 was marked in the history of Mahindra & Mahindra as the company entered the world market with export of utility vehicles and spare parts. Mahindra Engines developed an indigenous diesel engine for its vehicles to beat the fuel crisis in 1975. In 1984, Mahindra Hellenic Auto Industries S.A. was established in Greece to assemble and market utility vehicles in Europe.
In 1991, the company introduced the Commander range of vehicles and the Armada range of vehicles was unveiled in 1993. The Mahindra Ford India Limited was established in 1996 to manufacture passenger cars. The largest online used vehicle website in India was launched by Mahindra Network Services in 1999. The company adopts a new logo in 2000. The Scorpio was launched in 2002. The Scorpio ushered in a new generation, world-class Sports Utility Vehicle (SUV) that redefined the SUV market and lived up to its positioning: 'Nothing else will do'. In 2004, the Bolero and Scorpio were launched in Latin American, Middle East and South African markets.
Mahindra & Mahindra became the first Indian auto manufacturer to launch the Common Rail Diesel Engine (CRDe), offering it in the Scorpio in 2005. In the same year, Mahindra Renault Limited was established, which was a joint venture with Renault to manufacture and market Logan, a mid-sized sedan, in India.
Mahindra Bolero won the title of 'UV Number 1' in 2006 and Mahindra & Mahindra displayed the Scorpio Hybrid was at the Delhi Auto Expo along with 9 other prototype vehicles. In four years, the Mahindra Scorpio crossed the one lakh production mark.
The global launch of the Scorpio Pik-Up range was held in South Africa that indicates the company's global growth plans. Moreover, the Scorpio and the Bolero marched into Kenya in 2004, as part of Mahindra & Mahindra's globalisation drive.
The Logan was rolled out in 2007 from the Greenfield facility at Nashik. The Logan was the highest selling sedan and Scorpio the highest selling SUV in July 2007.
IMahindra & Mahindra Limited rolled out its 2 millionth vehicle in July 2007, achieving a significant sales milestone. Over the last decade itself, Mahindra has sold 1 million vehicles.
Mahindra & Mahindra has been awarded the ISO/IEC 27001:2005 certificate. This completes the company's successful migration from BS 7799 to ISO 27001. The company received the certificate in New Delhi from Dr.SL Sarnot, Director General, STQC Directorate, Ministry of IT, Govt of India.
Mahindra & Mahindra was ranked second in the prestigious Most Trusted Car Company in India in a study conducted by TNS.
Mahindra & Mahindra was ranked 22nd in Business India's annual survey of the country top companies - Super 100.
Mahindra announced a landmark breakthrough in Indian alternate fuel technology by formally announcing its emphasis on bio-diesel and unveiled the bio-diesel Scorpio and Bolero DI vehicles for 100% real world usage trials.
In 2008, the automobile maker launched the Environment Friendly Bolero Pik-Up CNG in Delhi. In the same year Mahindra & Mahindra commenced first CKD operations abroad and launched the Mahindra Scorpio in Egypt.
The company acquired renowned Italian design house, Grafica Ricerca Design S.r.l (GRD) Italy in 2008.
The Mahindra Xylo was launched on January 13 2009 and the new mighty muscular Scorpio was launched on March 6.
Mahindra & Mahindra is currently gearing up to sell the Scorpio SUV and pickup starting in the Autumn of 2009 in North America, through an independent distributor, Global Vehicles USA, based in Alpharetta, Georgia.
One of the largest Indian automotive conglomerates, the Mahindra & Mahindra has acquired plants in China and the United Kingdom. Moreover, it has three assembly plants in the USA.
P.S.: This thread is to discuss the Mahindra brand, its history, its lineage, its products & to share some unknown facts about Mahindra.
(Information is sourced from various websites)