Joined

Mar 1, 2010
Messages

472
Likes

28
Location
Hey people! i wanted to share this here. Actually i have written this in 2008 in other forums. Its just a transcript from there the Ctrl+C Ctrl+V way due to lack of time. And also i am not much of a writer.
BTW PS to Mod:
i hope you have enough server space. As in coming months I will be uploading many useful stuff, as and when time permits.
Thanks
This Diwali the good ol Green baby crossed 10 years of use and abuse and clocked 2lac+ on the oddo. Initial plan, was to install an alto motor, but couldnt find a suitable doner in time. Many crashed alto that came through had people killed in it. Am not paranoid but frens and family and especially wife insisted not to go for them types otherwise.
Hence thought of selling it but was not fetching more than 50k. Goosh! that alloy and tubeless alone had set me back by 21k. Add another 4.5k for those big spot light. 25 k for the body and engine.LOLZ!
I thought, what the hell, why not a rebuild project, luckily I had a spare four days after diwali.
Also Ahm Kabadi friends found two doner, a battered '04 Zen and '02 esteem heart. but lot of work on frame for four days, Had to scrap the idea. Maybe later sometime next year.

As time had come and magic two rotation of oddo took place, had to open her up. Still amazed with what Papa Suzuki's boys had done back in Japan. It easily reached three figure speeds without a hitch in such conditions of head.

enjoy the images.
Thanks
Resting for three more Days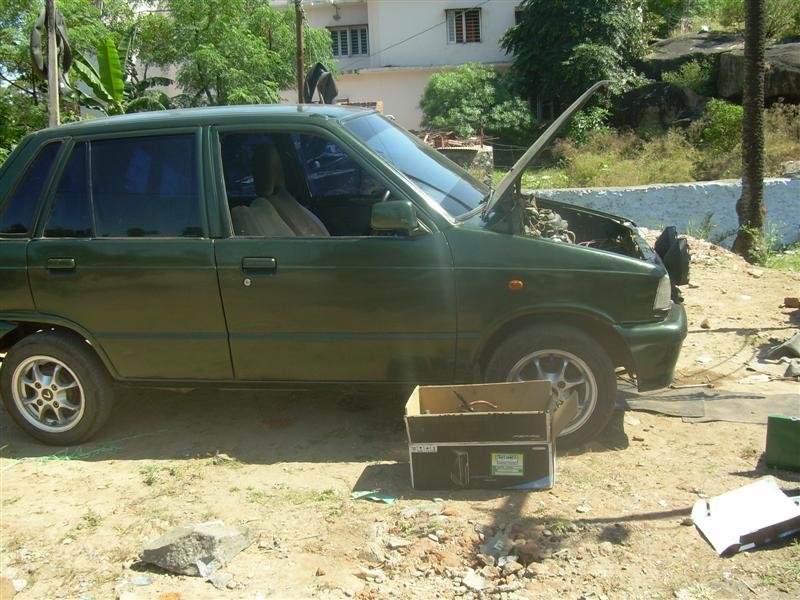 Removing mounting bolts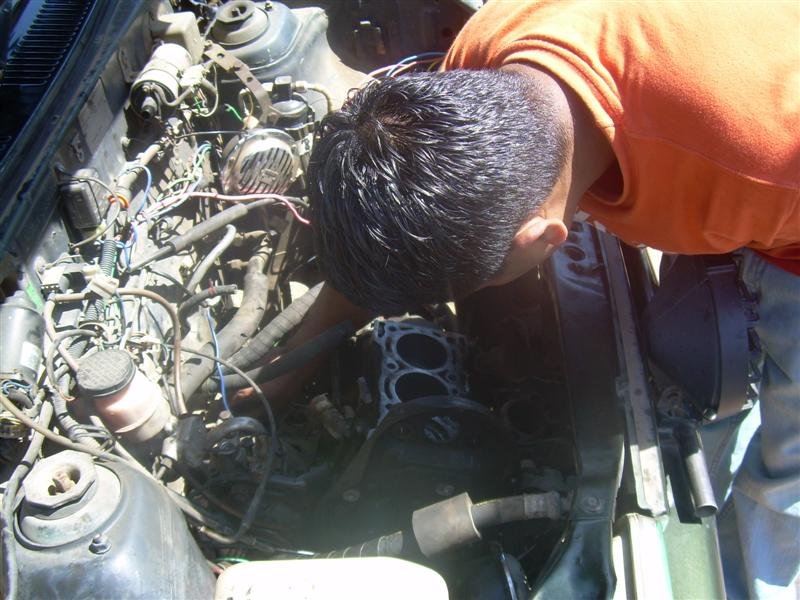 Battered Head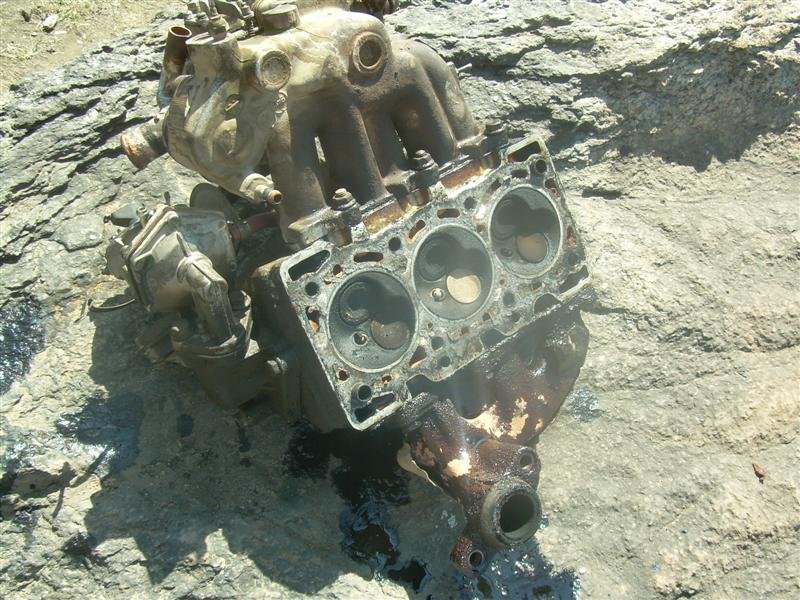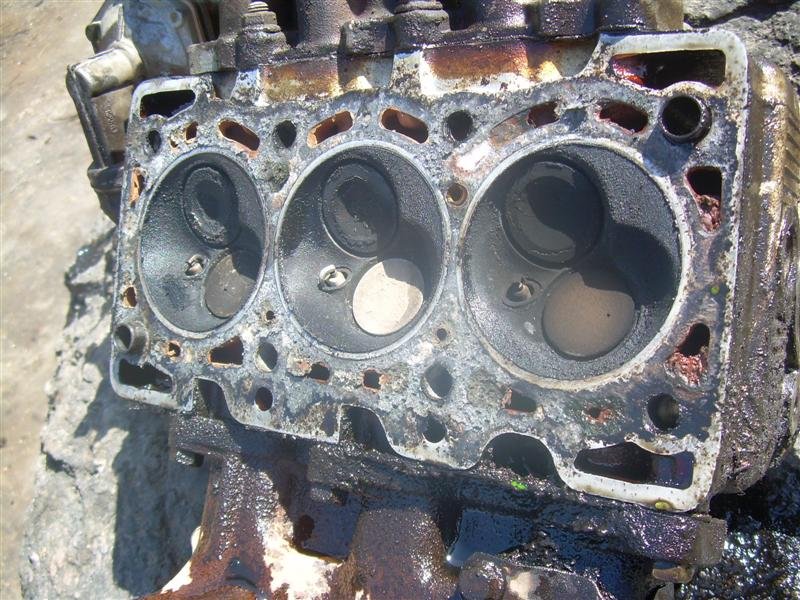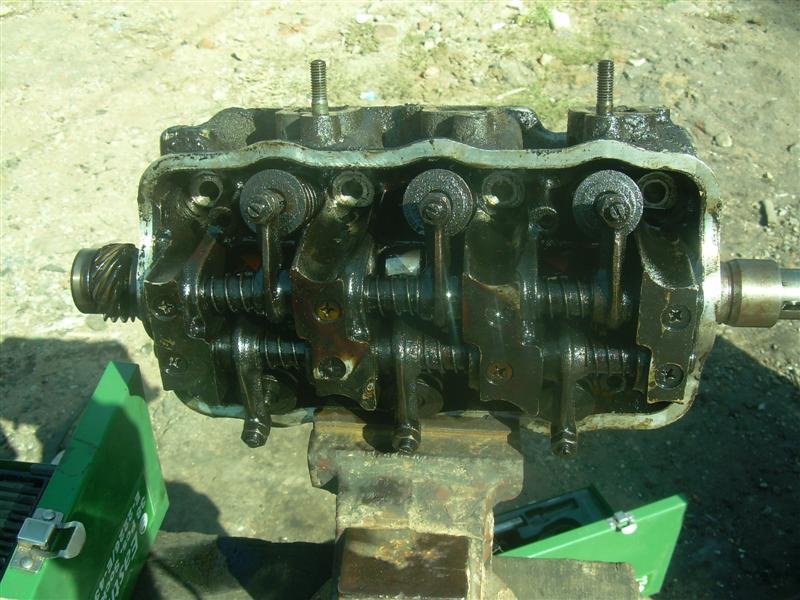 Gasket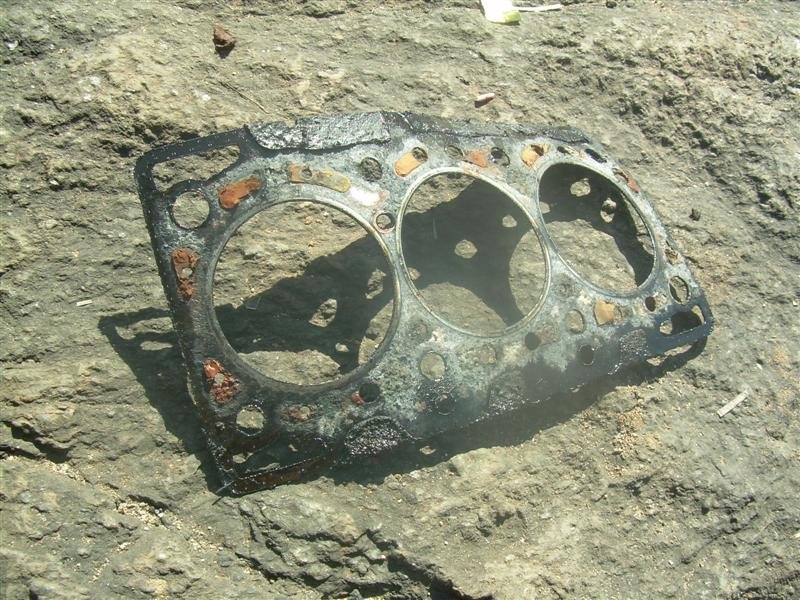 Block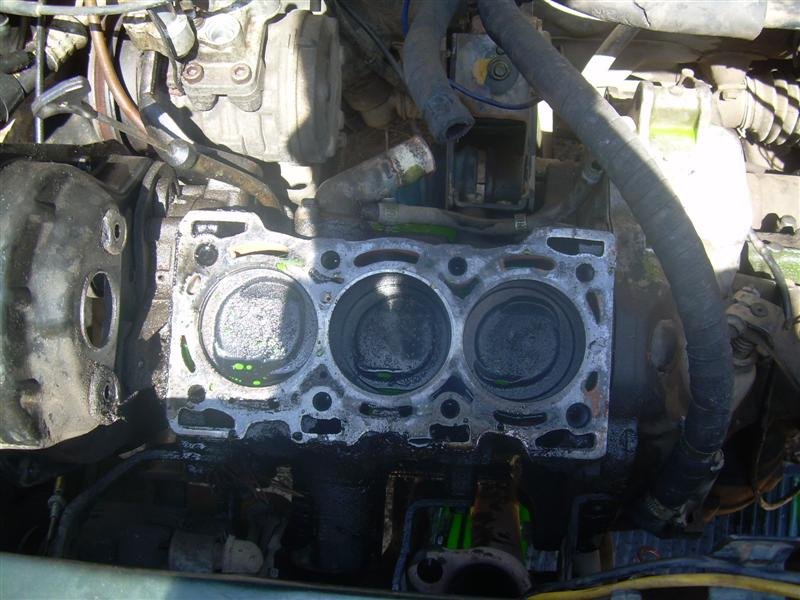 Head Disassembling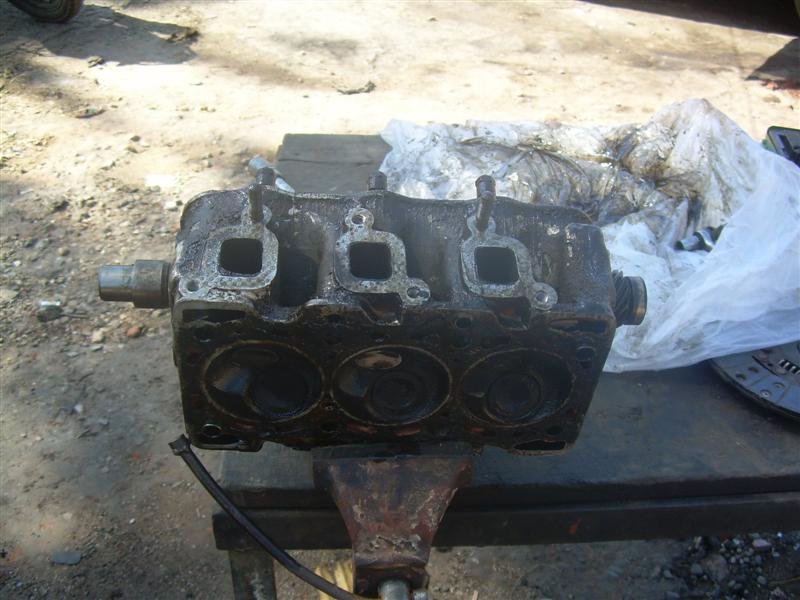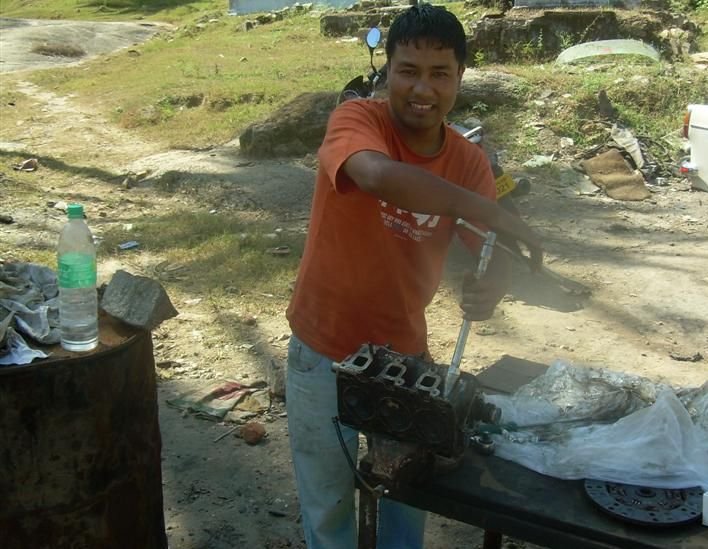 Block Disassembling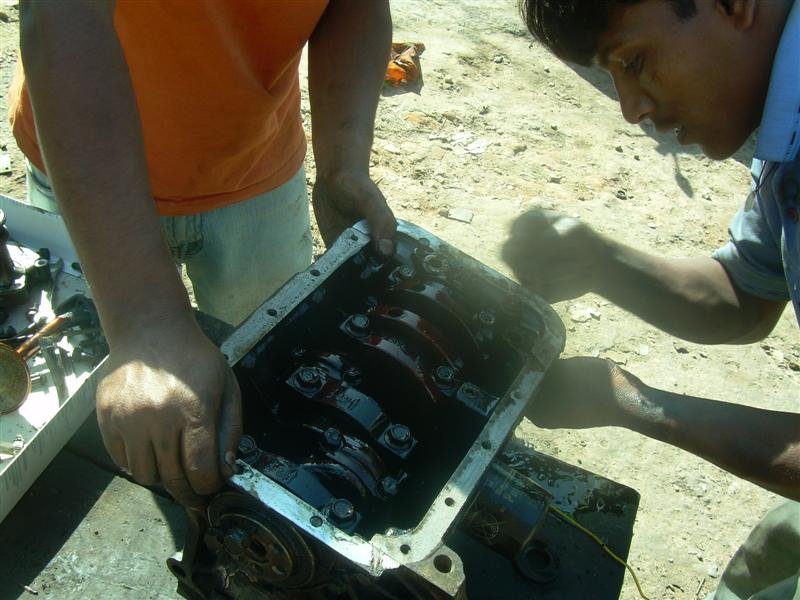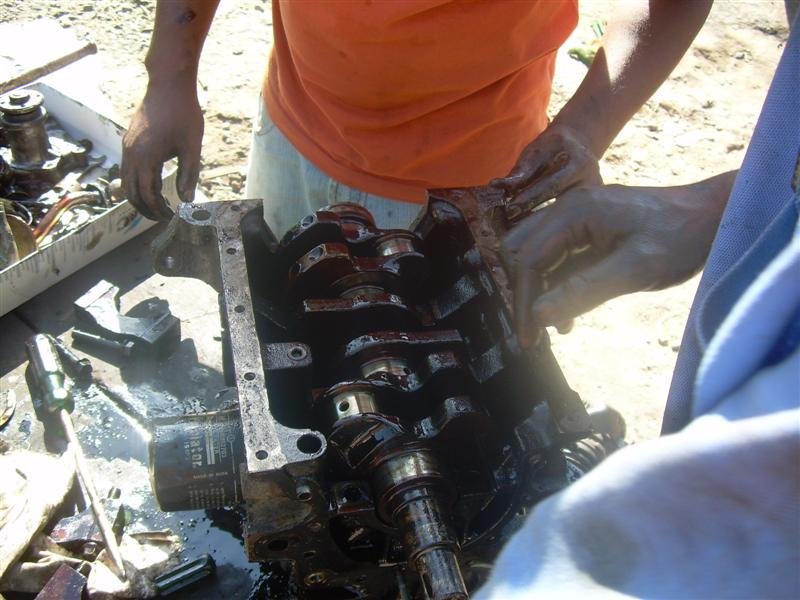 Removing Crank, Pistons and Connecting rods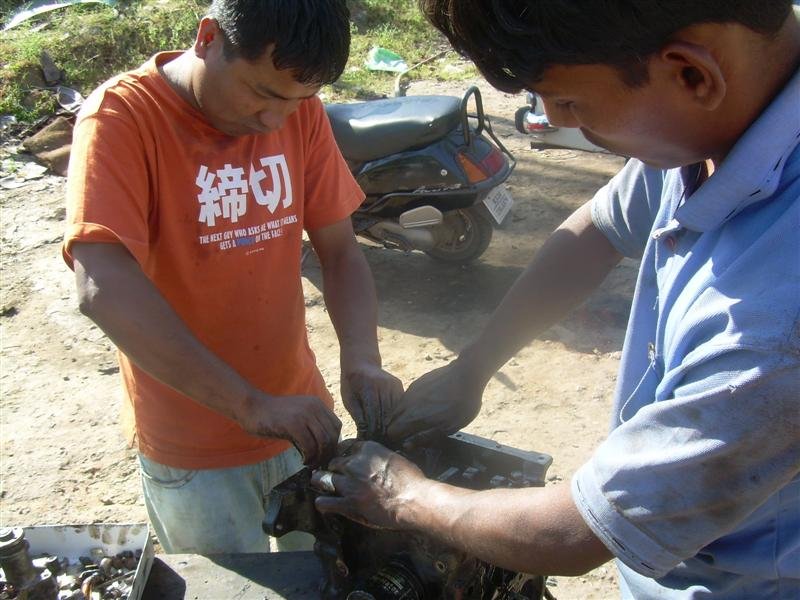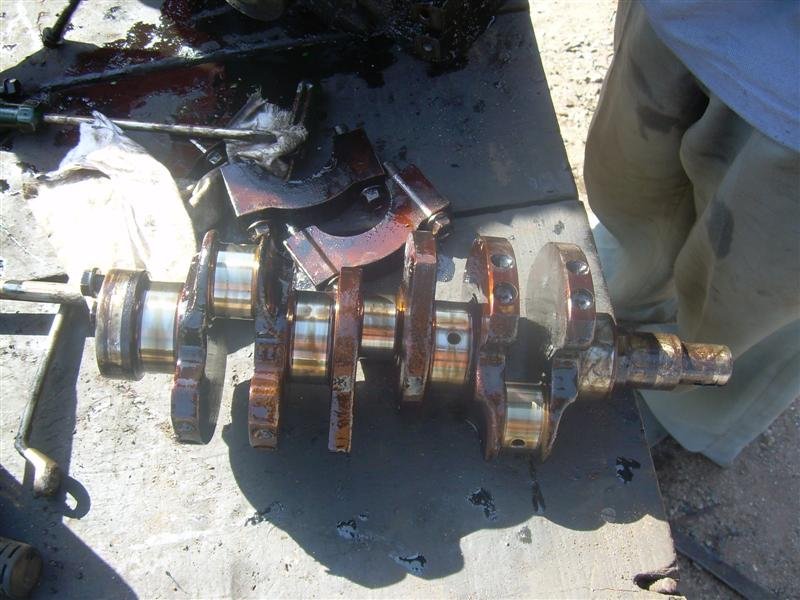 Hardest part for me is to secure the bolts that comes off.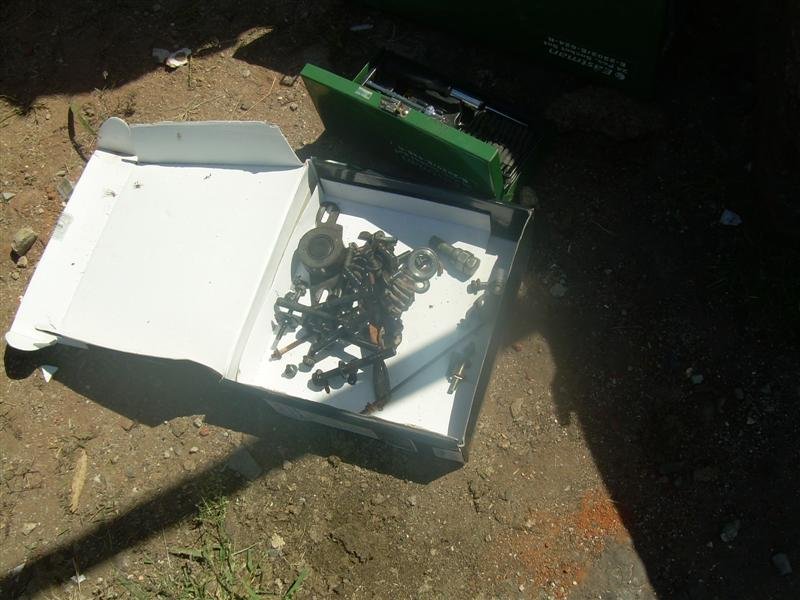 Intake Manifold and Carb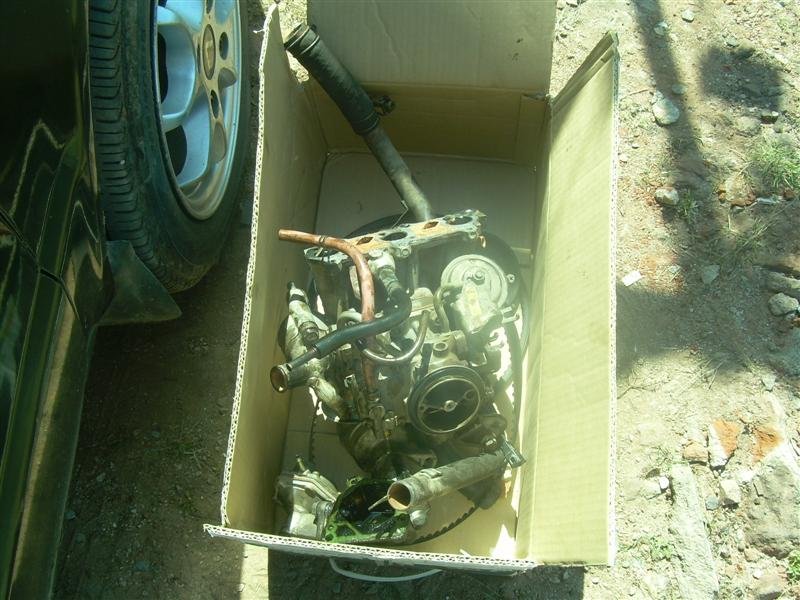 Hope you will enjoy!

To be continued.........
Last edited: