Joined

Aug 15, 2011
Messages

816
Likes

804
Location
It would be wrong to say that I grew up reading Ruskin Bond, but it is true that his writings and thoughts had inspired my way of thinking a lot over the years. In one of his visits tof Kolkata , a city where he had stayed for some time in his younger days he had famously commented about it as a LARGE city with the heart of a SMALL town.

In my years of growing up in Kolkata and subsequently finding my feet in the metropolis starting from education to kick starting my professional career to enjoying the favourite hangouts, I had always felt the essence of what Ruskin Bond had tried to convey but never had taken any time out to actually experience that soul of the city which was being spoken about. The actual heart that is, still needed to be experienced by me and explored with a free mind. Well to be very honest Kolkata was rich in its small and unique snippets all of which could have constituted to the unique experience but I had to choose something out of all and finally decided to zero in upon one of its famous icons.. the TRAM.

The year was 2014 and the month June. I had just satisfied a long time desire of mine of getting myself a DSLR and though I was not a photographer by any length of imagination but still decided to get a start with it at some stage in life. It was a Saturday afternoon and my office getting over by afternoon me and some of my colleagues decided to venture out on that tram ride along with the DSLR which was to be used for the first time. Some of the initial clicks have not been that great as we kept on experimenting with it and resulted in increased exposure. So excuse the novice in me.

The journey in the Tram through the Soul (and should I say lungs) of Kolkata coming up but let me upload some random pictures of the once so bustling but now almost extinct beauties of the City.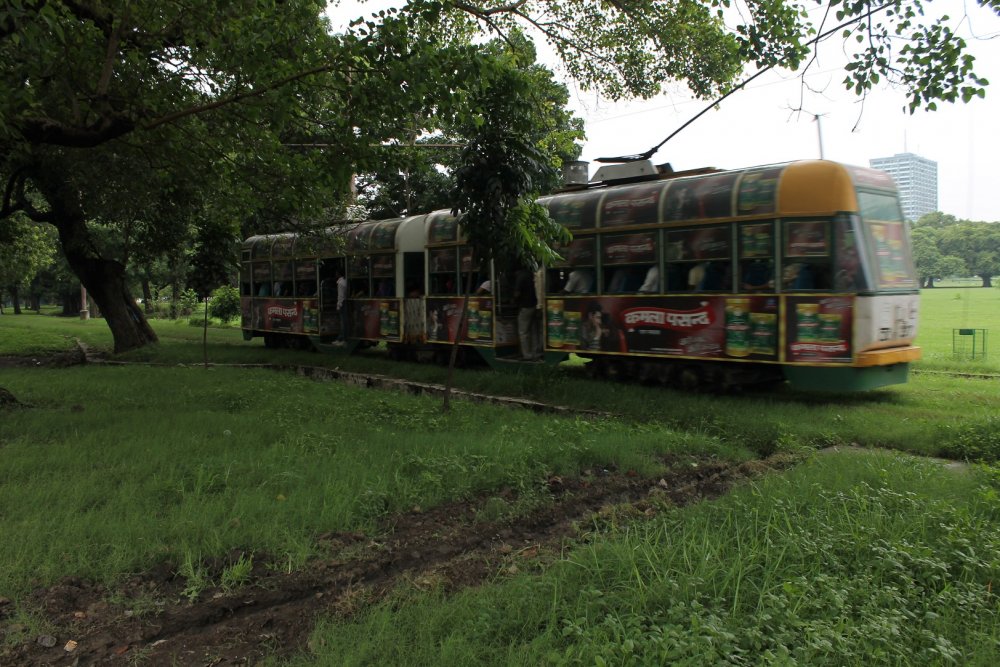 Stay tuned for the journey to commence..