Friends,
I drove back to Calcutta, after visiting Satkosia, Sambalpur and Talcher. NH-6 is indeed nice in Orissa and with little traffic and breathtaking views, driving was a pleasure. I was the lone driver in my seven year old car (Tata Indigo-GLX/MPFI, 70000+ KM), accompanied by wife and eleven year old daughter. The only problem which I faced in Orissa was innumerable speed-breakers. Any settlement, either big or small, invariably has at least two (mostly three or even more) such speed breakers and you have to always look out for them.
On my journey from Calcutta went via NH-60/NH-5, taking the Baleswar route, with which I was much familiar. But while returning was little adventurous and opted for this road, as not been in this section for many years and the scenic beauties of this road is really memorable. Here is a picture of me and my daughter, just after starting our journey from Talcher.
Pal Lahara is 11 KM away.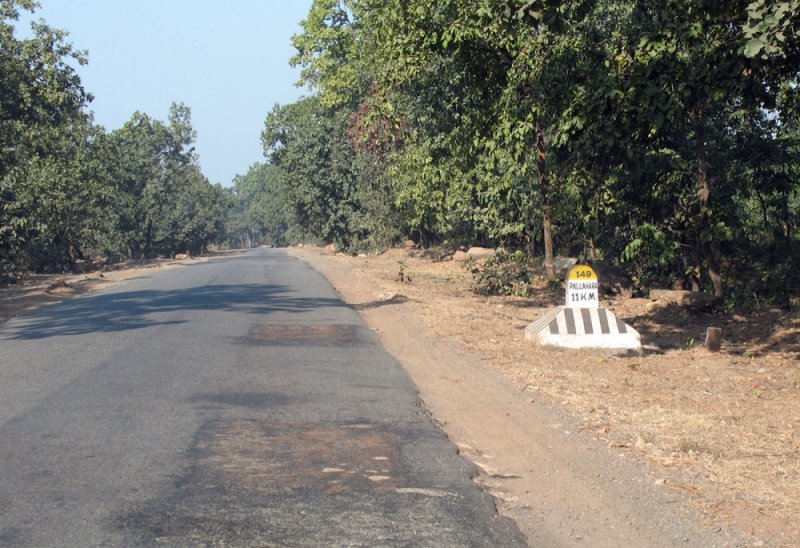 Traffic was sometime little heavy but mostly the going was smooth. Just asked my wife and daughter, whoever was sitting in the front seat to look out for the speed breakers, whenever came across any any village or town.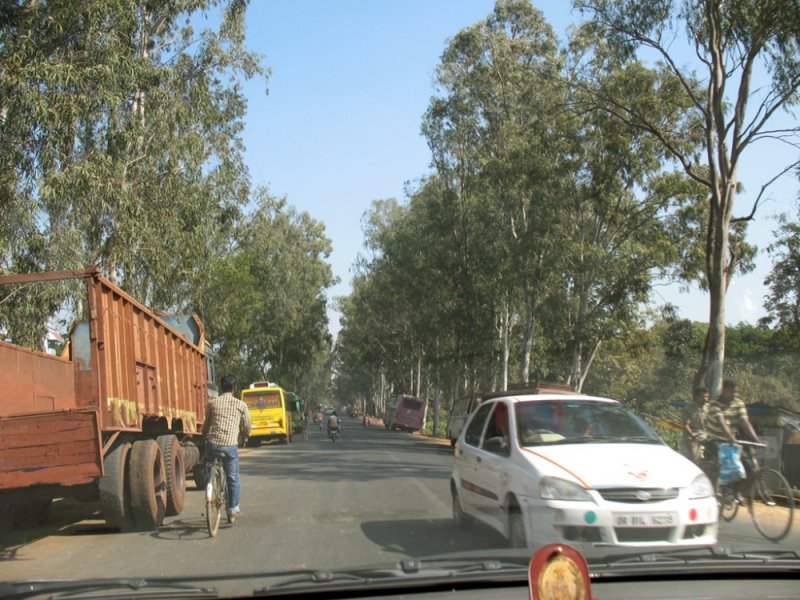 Superb road, approaching Keonjhar.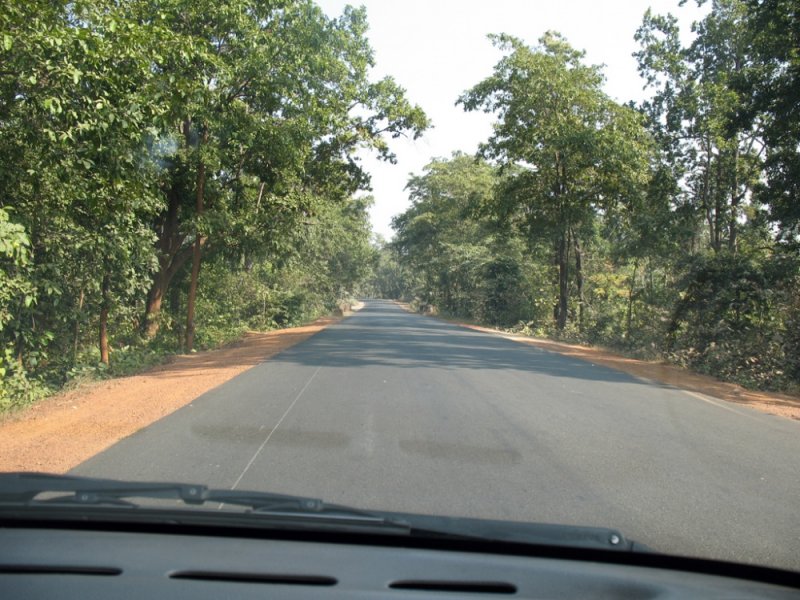 On way to Keonjhar, there is a place known as Kanjipani Ghat, a hilly terrain with dense forest, where the road is bad for four or five KM. But repair work is going on and it is very much manageable, with careful and slow driving.
Calcutta is 317 KM.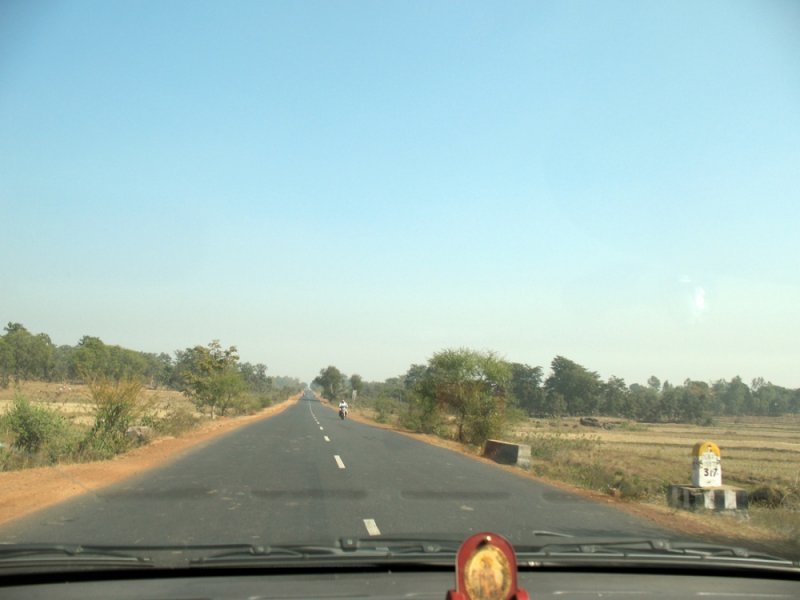 At a place between Jashipur and Bisoi.
I was progressing well and was even to hopeful that I should be able to reach Calcutta by evening. Unfortunately I did not know anything about the condition of this road in Jharkhand.
Just right from a place called Jharpokaria (where NH-5 originates), the road is in complete mess, for the total stretch in Jharkhand. Sometime you do not find any trace of a road and I think I have got an idea how the roads of Berlin possibly used to look like after heavy bombardment by the Allied air forces at the end of WW II.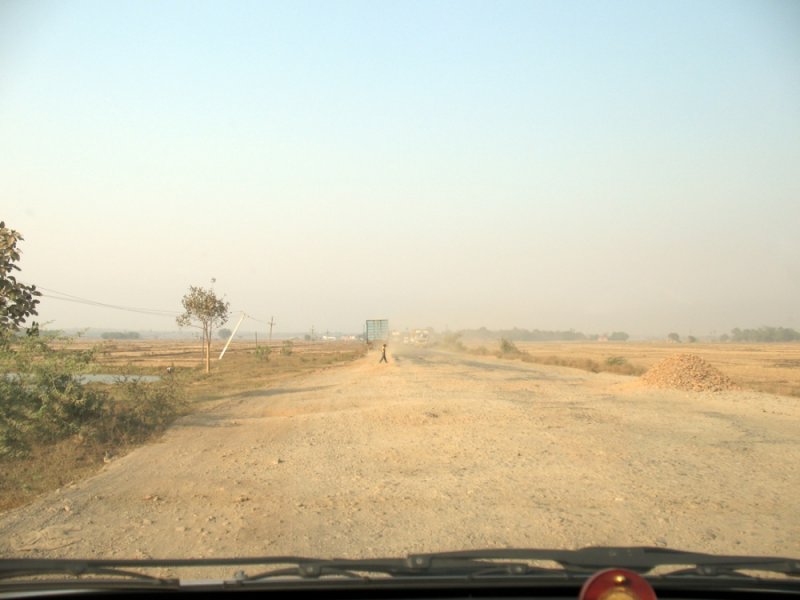 Please refrain from using this road in Jharkhand, unless you are driving a tractor. The deep potholes were difficult even for vehicles with higher ground clearance like trucks and buses to negotiate. I regret that I did not ask my daughter to take picture of a ten wheeler lorry full with sacks of potatoes lying toppled on one of it's side, trying to negotiate these huge craters, right in the middle of the road and creating a small traffic jam at this process.
I had no advance idea about such condition of the road. My car suffered many hits at the bottom, in spite of my best efforts to save it. Now the service center asks for replacing the rear part of the silencer pipe, which is deformed and cracked. I suggest anyone in this forum who is going to use NH-6 in Jharkhand in near future to drive to Gopiballabhpur Road and return to this road at Fekoghat. I also discovered that at present all local small personal vehicles are using this route. Although this is a longer route, you will be able to avoid the long line of trucks at Chichira border (between Jharkhand and West Bengal).
The road improved magically as soon as we entered West Bengal. Nice road, although the traffic was dense. And soon we were approaching Kharagpur.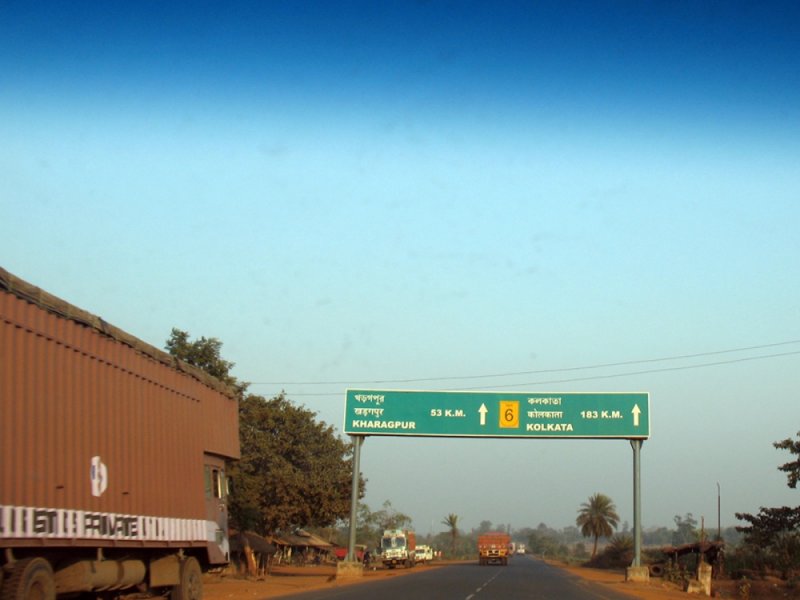 Regards,
Rahul
Calcutta
Last edited by a moderator: