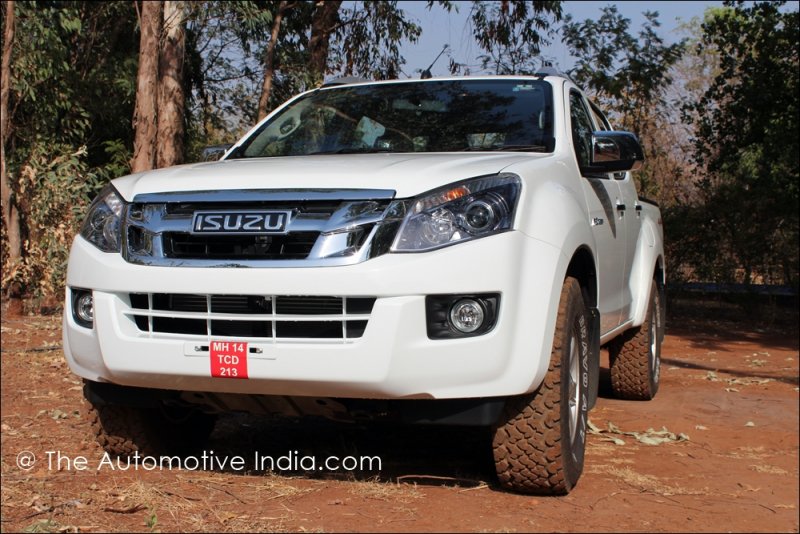 ​
As some of you know, I was in a dilemma to sell the XUV after 5+ years of trouble free ownership - the dilemma was whether to sell it now or never at all as subsequently the resale wouldn't be that great. I have always had people who wanted to purchase my used cars since the perception they have is our upkeep is very very good. I am always glad to hear that but selling a car is like parting with a piece of yourself, you have to be pragmatic but at the same time there is some heart burn.
Anyways long story short, the XUV got sold a few weeks back, and i was back in the market to replace it with something - after buying the pajero sport, my penchant and bar for bulletproof reliability has gone up several notches - so much so, its becoming hard for me to even consider anything apart from japanese makes. However I decided ill try to be unbiased and list out a few vehicles that could fit my need.
My needs were :- Bulletproof reliability, unparalleled durability, comfortable highway cruiser, basic comfort features like AC/ACC, 4WD with Low ratio. Atleast a 5 seater , best would be a 7 seater.
The following were the vehicles i considered in no specific order :-
1) Tata Safari Storme :- I didn't honestly consider this very seriously. There and thereabouts in some corner of my mind.
2) XUV 500 New :- Naa, didn't appeal - i wanted to try out something else though, no point buying the same brands/vehicles, in life you have to try out newer adventures, mahindra did try to sweeten some exchange offers.
3) Tata Hexa :- In my view the best Tata effort so far - nice design, very well laid out european interiors - but its an MUV though no matter what Tata tries to market it as. I didn't find the model and feature spread appealing though, the top end was expensive - but most importantly i don't want to be an early guinea pig, if i was in the market an year later and if this turned out as promising in real life vs on paper - this would have been a very strong contender.
4) Force Gurkha - Its quintessentially on my list to buy - but they didn't have a 5 door version with 4x4(x4) and i couldn't wait infinitely to purchase.
5) Mahindra Thar - Err does appeal the heart with the new locker on the rear and all that, but the soft top and atrocious pricing is a turn off.
6) Duster AWD :- Very briefly considered in thoughts, but felt it is too small for my choice.
7) Ford Endeavour/ New Fortuner - Err, Ahem needed to check the ongoing prices for kidney and liver - but then wasn't sure if anyone would want to buy mine, also it would be very similar territory or upgraded territory compared to the PS at home. These will remain still on the list.
8) Isuzu Vmax Dcross :- This was a wild card entry, though i have driven a lot of trucks in US and Europe including the Chevy Colorado - it wasn't something normal in India - who wants normal anyways

. I was also very familiar of the Isuzu history, just about every automobile maker has had or is having a tie up with them except the europeans probably, Mitsubishi used to be key stake holder at one point of time. Its goes under various names like Yukon, Chevy Colorado, Holden , KB etc etc
Even though i had known the pedigreed of this, i decided to do a full unbiased pragmatic TD leaving aside all preconceived notions. I ended up doing several TDs including heavy off-road bashing. The pedigreed was absolutely intact, Isuzus are known for their indestructible diesel engines and build quality and this was no different. During one of the TD , i even went flying over New Mumbai and crash landed - no damage , not even a squeak except for co occupants raising their eyebrows - to which i had to say err just testing. In my head I was convinced and sold already - this thing ticks all my requirements barring a few luxury ones and may be the 7 seater thing. But the vehicle can be built upon as an expedition vehicle , it could sit 5 and sleep 2 comfortably

. The after market mod capability in this is infinite. Also i was under no qualms of this being an extreme offroader, something with 5.3 metre length(longer than S Class) can only do so much with just 2 axles - but that's fine, this can still do very decent offroading and go to hell and even come back in one piece.
I finally plonked in the booking amount at Viiraj Isuzu, Pune , I must say the entire staff including the CEO Sumit M were extremely professional and helpful - Sanjog D who manages the western region for Isuzu was exceptional ensuring all my questions were patiently heard and answered. The vehicle was handed over with much fanfare - felt like a mini wedding of sorts with the entire staff out in front. I would strongly recommend them, anyone can reach out to me if they need any help at Pune especially!
Since we already have a very
good official review
from Vipul , i wouldn't attempt to do an official review but rather share my thoughts as an owner. I did discuss with Vipul too during my purchase process and sought his opinion as he had beat the hell out of this vehicle during his TD.
Edit 1 :
-
3M 1080 series Custom Carbon Fibre Wrap job
Edit 2 :
-
LED Upgrade
Edit 3 :
-
1st Service - 5K Kms report
Edit 4 :
-
Full Box from Carry Boy fitted
Edit 5 :
-
Black/ Carbon fibre look alike Decals
Edit 6
: -
Stepney replaced to standard alloy from original steel wheel
Edit 7 :
-
Cruise Control installation in detail
Edit :
-
Bumper and Winch Install
Edit 9 :
-
Old man Emu Suspension Upgrade and Sliders
Edit 10 :
-
2nd Service - 10k kms Service Report
Edit 11:
-
JS1 Lift Shackles, GTPro Rear tail gate Strut , Aeroklas Aviator Lid installation
Edit 12:
-
20k Service Report
Edit 13:
-
Custom Upper Arms - Overland Plateau
Last edited: