Joined

Sep 18, 2009
Messages

4,020
Likes

91
Location
1983 - Hindustan Contessa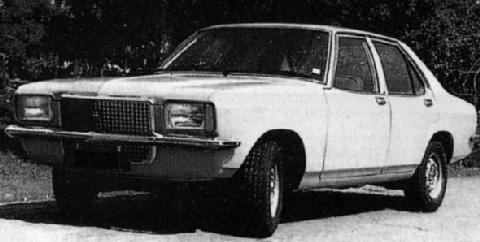 The Hindustan Contessa is a model of car manufactured by Hindustan Motors of India, utilizing the tooling of the British 1972-1978 Vauxhall Victor FE/VX series. It was a popular choice for government limousines. It was one of the few Indian manufactured luxury cars in the market in 80's and early 90's. The production of this car was stopped in 2002.
Contessa was introduced to the Indian market in 1983 with the 1.5L BMC B-Series engine that powers the Ambassador in a slighltly modified form along with the Hindustan 4-speed gearbox. The press was upbeat about the roomy interior and plush ride but was critical about the grossly underpowered engine and primitive gearbox. In a matter of months, Hindustan tied up with Isuzu and started maufacturing the 4ZB1 1.8L petrol engine and matching 5-speed gearbox to install in the Contessa. In the 1990s, Hindustan started manufacturing the Isuzu 4FC1 2.0L diesel engine that powered the Contessa Diesel. These two engines are mainstay in Hindustan Ambassador till date.
The Isuzu powered car came to be known as Contessa Classic and all cars had distinct 1.8L badge in th rear. Towards the end of production, there were three versions of this car; 1.8GLX (Isuzu Petrol), 2.0DLX (Isuzu diesel) and 2.0T (Isuzu turbodiesel). Even though it was based on a 1970s Vauxhall Victor, the interior of this car especially the rear seat was still extremely comfortable for passengers.
The car was first produced in 1983 and the basic design has remained the same throughout its life, though HM made minor updates from year to year. The last series of the car which was in 2002 had numerous features such as fuel injection, power windows, power steering, air conditioning as a standard. However, the demand for the car eventually became quite low and it was phased out.
The company officially stopped manufacturing the car in 2002 because of decreasing popularity. The car has become a legend. It was a sign of opulence and luxury till the advent of the open economy in India in 1991, which led to the flooding of foreign cars into the market. Another reason why the car lost its popularity was because spare parts for the car were expensive compared to its Japanese and Korean counterparts, which discouraged users from buying this car. The common model of Hindustan Contessa is 2.0DL Diesel Contessa.